I love the variety of design in the bathrooms that I'm featuring in today's Friday Five.
1. The tendency is toward vintage in this bathroom's design. The art-deco chandelier, the simple mirrors, and the marble counters make this bathroom a winner from top to bottom.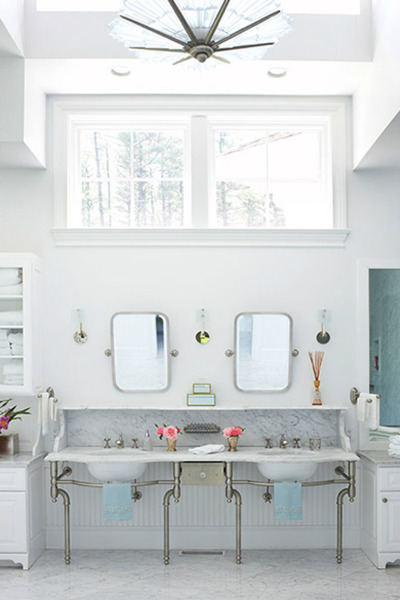 via Sojorner
2. This bathroom is modern, modern, modern. The artwork, the shower faucet system, and the floating sink and toilet make this bathroom sleek and clean.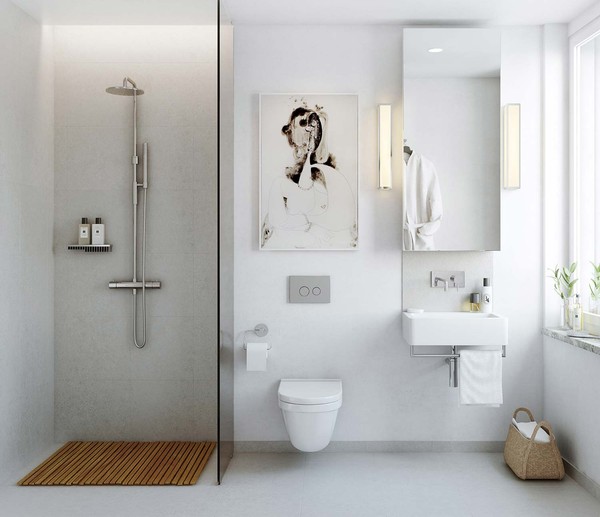 3. Exposed plumbing is one of the things that I'm attracted to in this bathroom. The simple oval sconces seem to add an industrial feel to this space.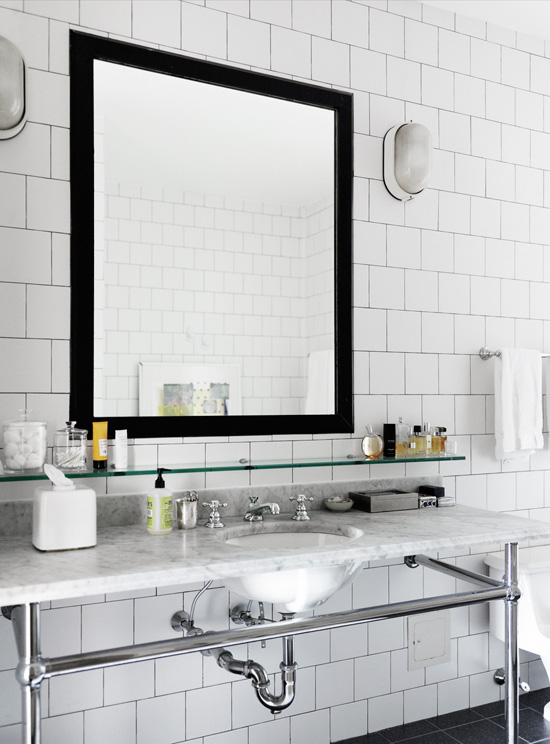 4. Shimmer and shine through the use of glass doors and walls makes this bathroom modern. The hard-edge tub and the simplicity of the stand alone faucet are two of the many elements in this space that make it stand out.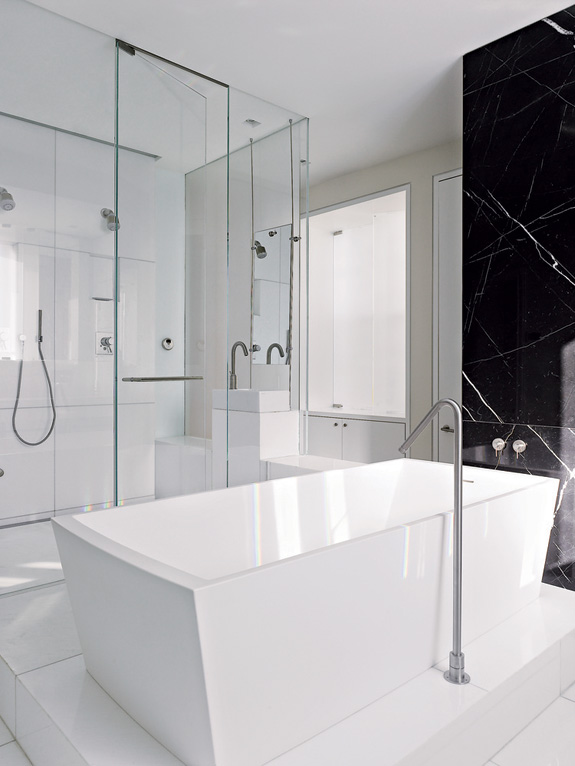 Chicago residence by Dirk Denison Architects, via Desire to Inspire
5. My favourite feature in this bathroom is actually the window because it reminds me of France. I love the addition of the antique scale and the simple light ball fixture over the sink. It's a little bit rustic and a whole lot of calm.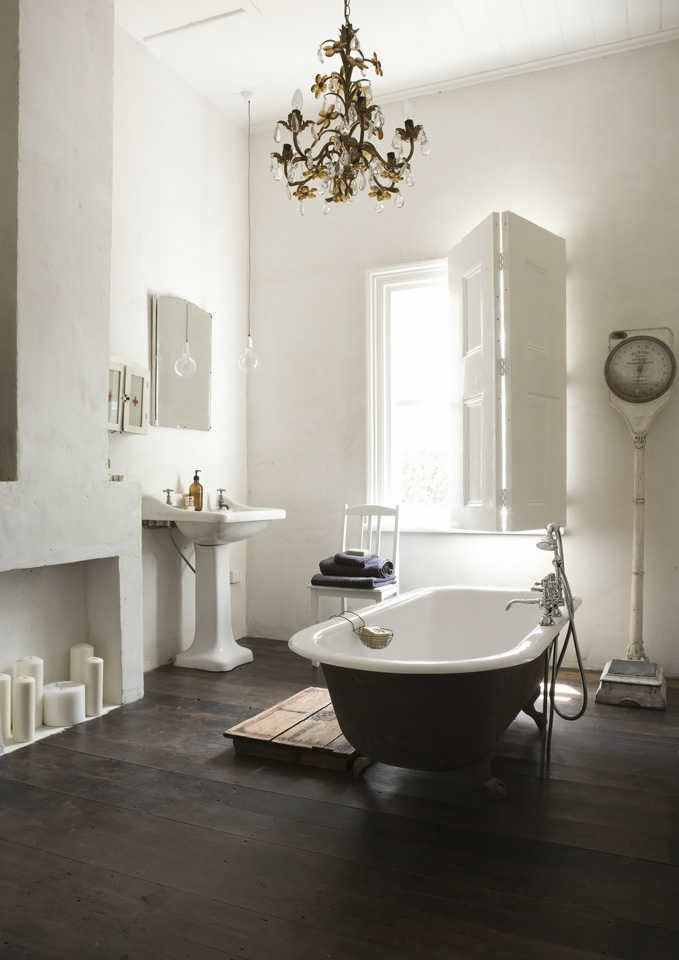 via 79Ideas 
Happy Friday!
Have a great weekend everyone!