The latest issue of Toronto Life published another article about Toronto's crazy real estate game. This time, the article was focused on a section of Forest Hill where home owners/developers/architects are basically one-upping neighbours/competitors and building monstrosities that may or may not fit in with the Forest Hill aesthetic (I guess it depends on who's judging). The article honestly made me laugh out loud. Toronto real estate is ridiculous, and it blows my mind that a $3.25 million house comes with only 1 garage (for example). It also seems unbelievable that $1.5 million houses are torn down for new builds. Or, even when they're not torn down, they require unbelievable amounts of money to bring them up-to-date.
The article Рand my ongoing fascination with real estate Рpushed me to browse the Toronto real estate listings. Here are some of the pricey properties that caught my attention.
500 Wellington St. PH1001, Toronto, $7.9 million
88 Davenport Rd. #2401, Toronto, $8.988 million
100 Glen Rd., Toronto, $9.5 million
50 Yorkville Ave., Toronto SP 1, $11.9 million
50 Yorkville Ave., Toronto #2402, $12.995 million
118 Yorkville Ave., Toronto, PH901, $18.9 million
I also expanded my search to all of Canada to see what $10+ million dollar properties looked like elsewhere. Here's a sample:
650 Lowry Ln., North Vancouver, $10,988,800
2156 SW Marine Dr., Vancouver, $11.9 million
13283 56th Ave., Surrey, $12.888 million
1116 Highland Place, West Vancouver, $19.7 million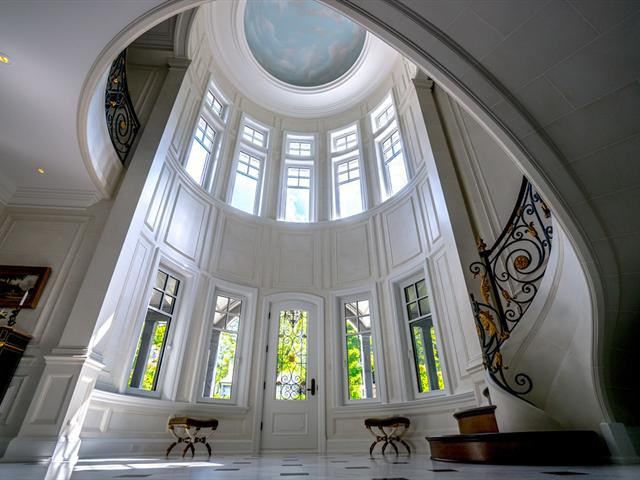 Magog, Quebec, $25 million (click the link – it's basically a castle)
And, now, for something a little closer to home…this gem in Kitchener, Ontario is full of white, and it seems like a major deal at only¬†$2.5 million!
12 Westgate Walk, Kitchener, $2.5 million
What was that about "if I had a million dollars"? Seems like it can't buy a whole heck of a lot in Toronto (besides Kraft Dinner, naturally).