While I think Valentine's Day is wonderful holiday to celebrate love between friends, couples, family, and children, I'm also one of those people who thinks that it should be celebrated beyond February 14th. Perhaps this is because I used to work at my mom's flower shop every February 14th and I really just wanted to tell everyone who came through that everyday is a good day to buy someone flowers – why limit one's generosity to red roses on one cold day in February?
Anyway – you may already know that in addition to flowers I am very keen on stationery. Giving a card is one of the easiest things one can do to show any kind of emotion or good will. Here's a round up of some great cards for this lovely occasion.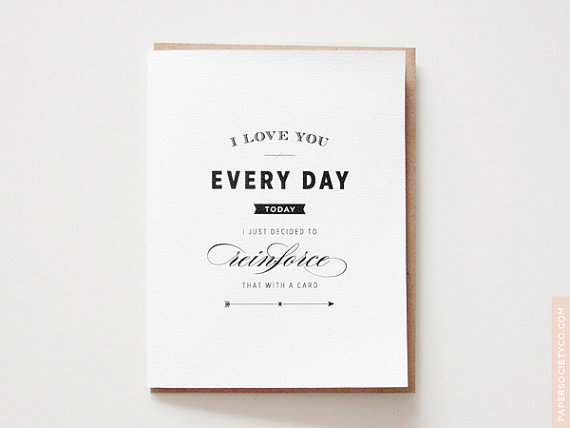 Valentine card, $5, Paper Society & Co.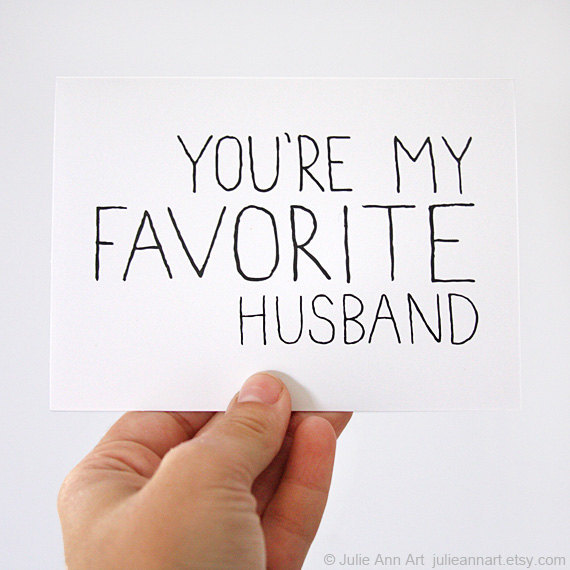 Valentine card, $4, Julie Ann Art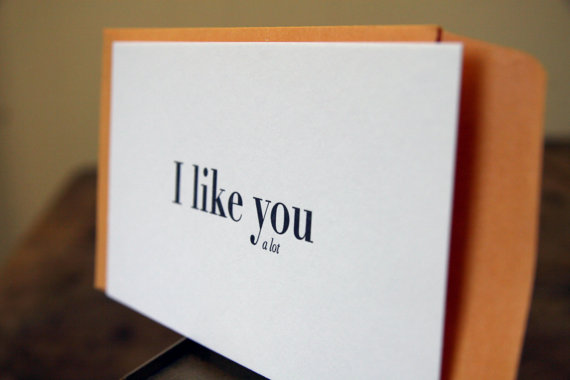 Valentine card, $5, Red Bird Ink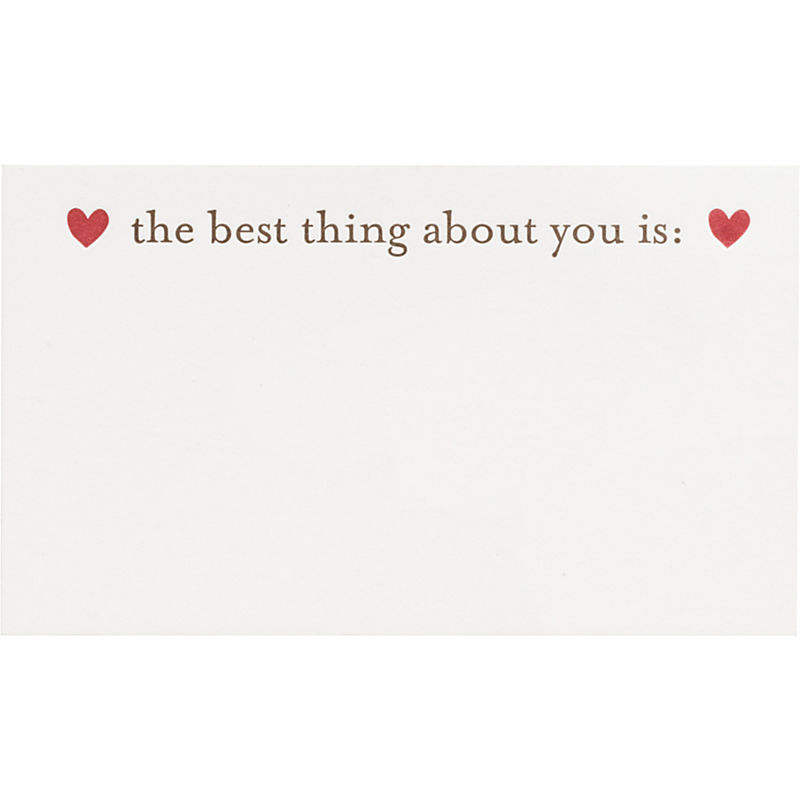 Valentine letterpress gift card, $4.95 for 10, Paper Source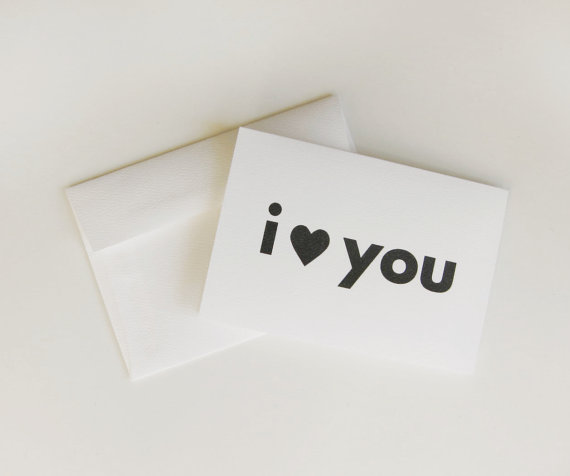 Valentine card, $3, Quiet Tiger