Well, okay, tomorrow is December 1st so I guess it's appropriate to start the Christmas countdown. When I was growing up the only advent calendars that I ever had were of the chocolate variety – yum! Has an advent calendar been part of your Christmas tradition? Have you crafted one this year or do you have a store bought one?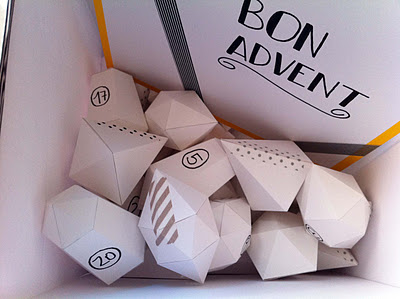 DIY advent calendar by Muffins in my Backpack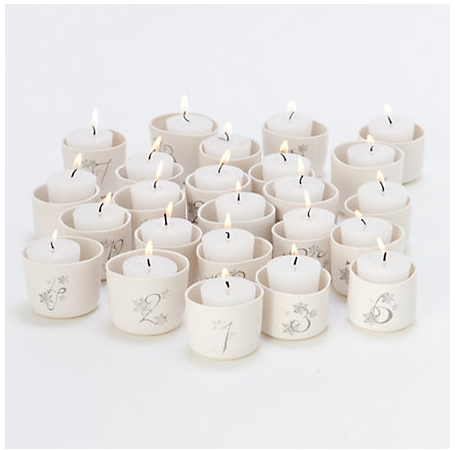 advent calendar votive set, $168, terrain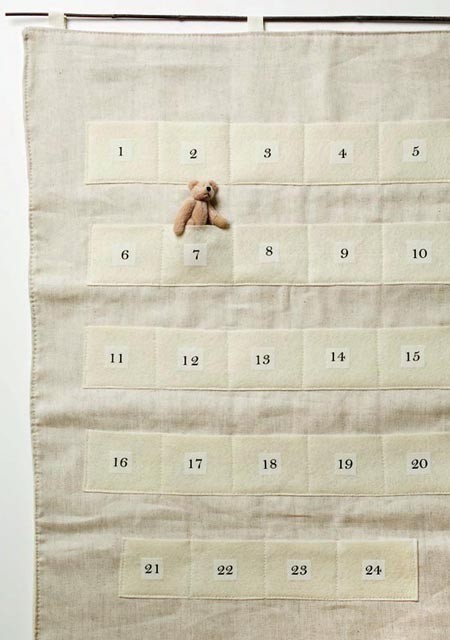 advent calendar, (sold), Pi'Lo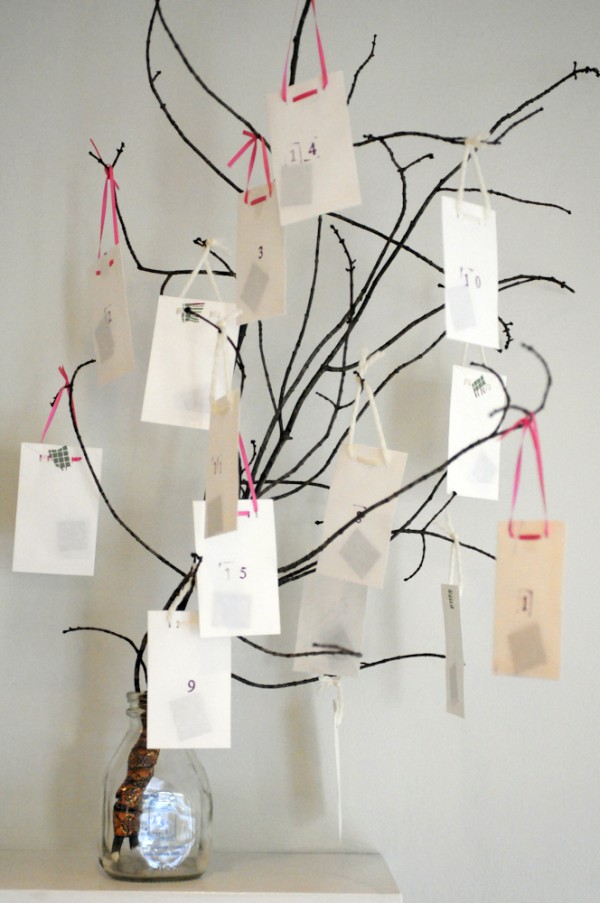 advent calendar by Charm Stitch
Have a wonderful weekend and enjoy a wonderful beginning to December!
More advent calendar ideas here. Many thanks to Boba for sending me photo #1.