Today, I'm taking you on a virtual trip to the Four Seasons in Palm Beach, Florida to check out the gorgeous creamy suites and to then offer a recreation of them.
The living room in this suite is done in shades of white with hints of wood and gold. The view is spectacular, too, isn't it? I would never close those lush curtains if I stayed here.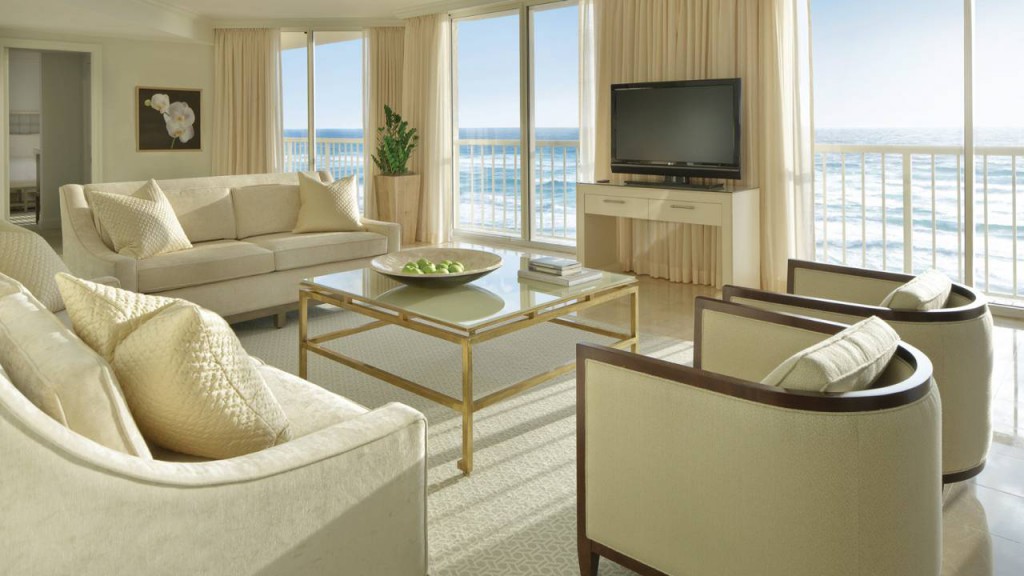 Mitchell Gold & Bob Williams Cooper swivel chair, Mitchell Gold & Bob Williams Vienna square table, Crate & Barrel console, CB2 planter, Minted mod garden art print, sofa, curtains
The bedroom is done in the same creamy palette, and the beachy artwork brings in the greenery from outside. The hints of wood and gold from the living room are brought into the bedroom through the desk and lamps.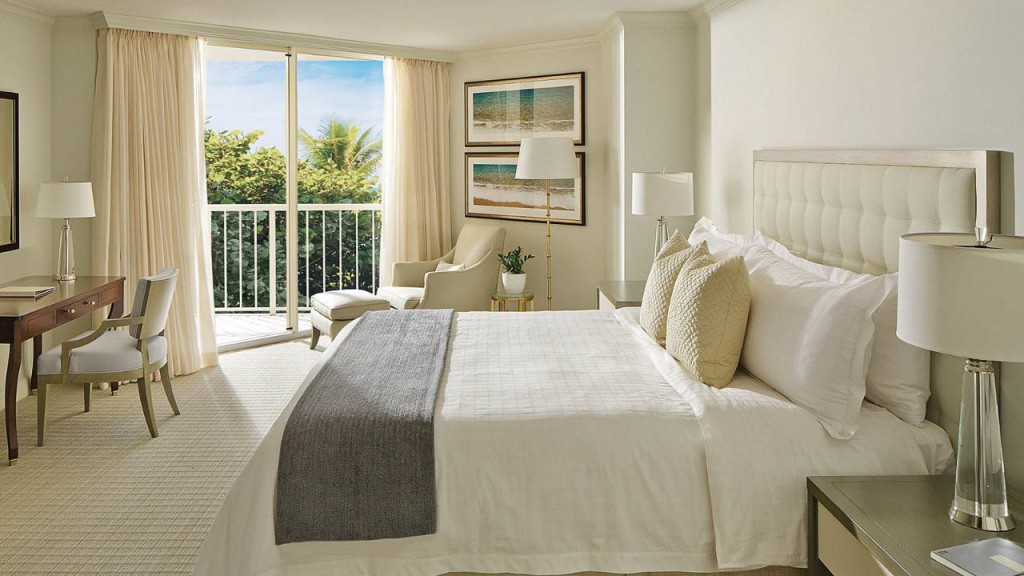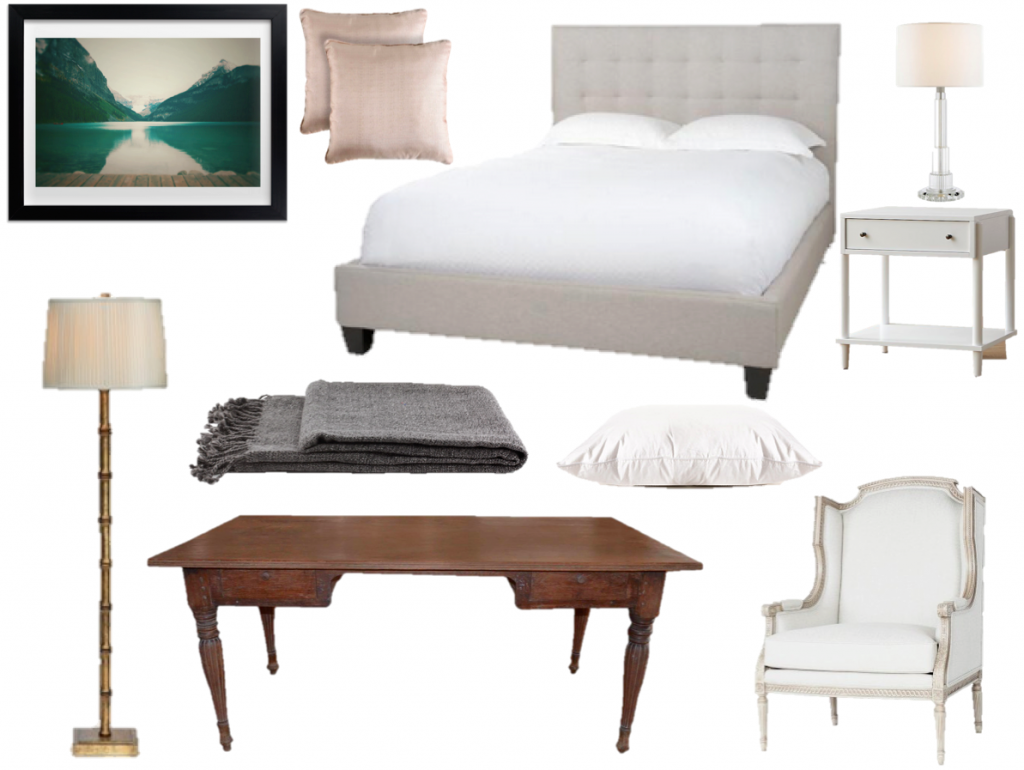 bed, table lamp, floor lamp, pillow, chair, desk, throw pillows, throw, nightstand, art
Thanks to Rox-Anne for suggesting the Four Seasons Palm Beach for my Hotel to Home series.