By now you must know that I am very devoted to Delta Faucets. So, there you have it, my bias. Not only do they have a great selection of well-designed and reliable faucets, but the company has been really supportive of the blogger community, they're quite forward thinking, they seem willing to try new things, and they hire some exceptionally efficient people. It goes without saying then, that I'm pretty excited to share some news from the faucet department for all of us white lovers out there.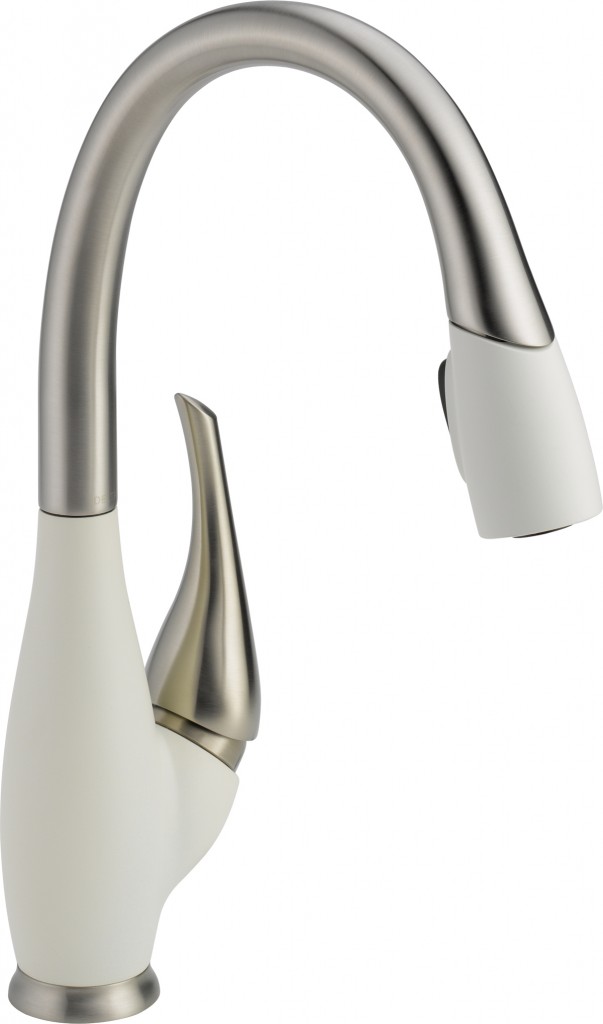 The Delta Fuse in Snowflake White
The Fuse Collection is something new from Delta Faucet and it pairs stainless and snowflake white (or cracked pepper, or chilli pepper). It is an interesting option for those wishing to highlight and combine their favourite colours and finishes.
Other white options from Delta include: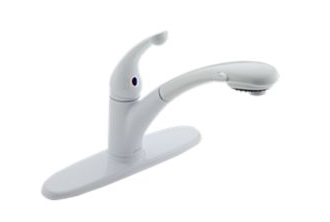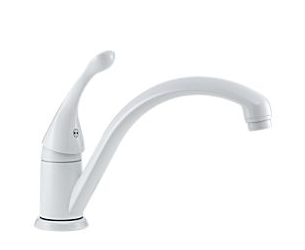 I learned a few years ago that Delta is a division of Masco Canada. The Masco company includes brands like Brizo and Hansgrohe. These brands also carry some beautiful white faucets.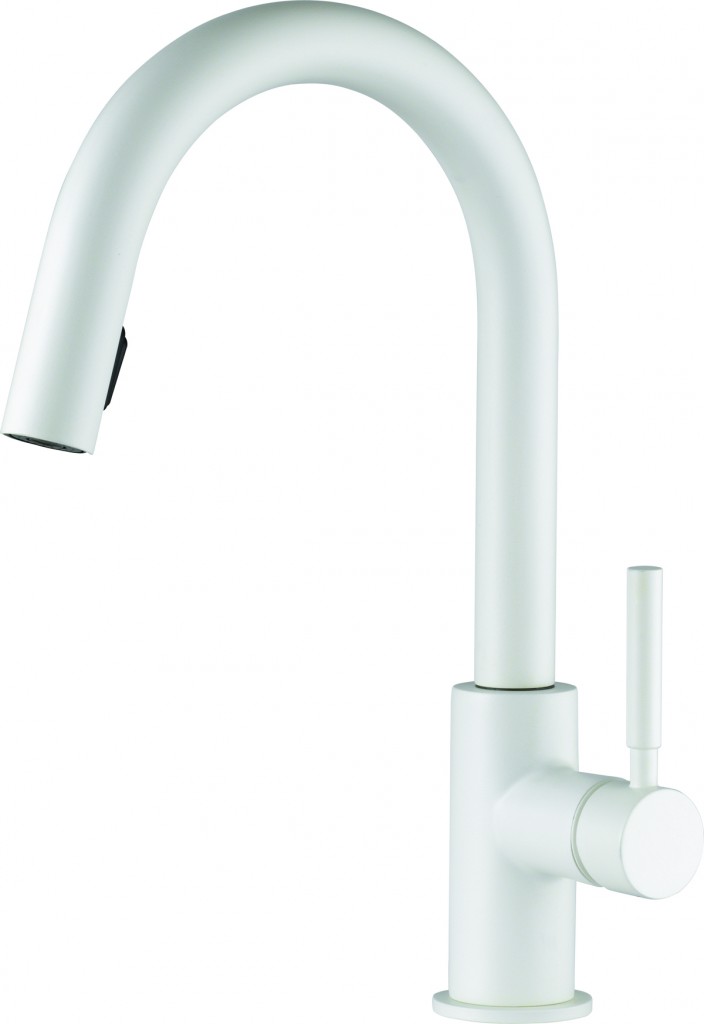 The Solna is a new addition to Brizo's collection of fixtures. It's a modern statement of luxury. I love its crisp look and the fact that it is available with Touch2O® Technology.
Additional statement pieces for kitchens and baths from Brizo and Hansgrohe include:
Raindance Select Showerpipe, Hansgrohe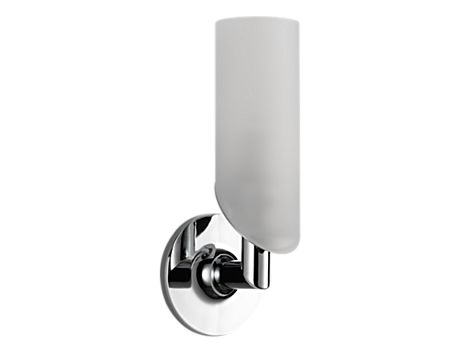 Odin Light Sconce, Brizo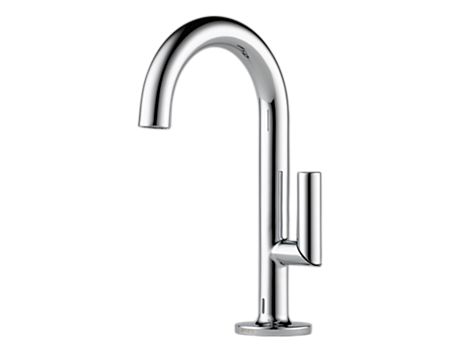 Odin single handle lavatory, Brizo
When I bought my house I thought that I would just replace the faucets in the bathrooms but now that I'm living in the space, I'm eager to change the vanities as well. My Delta Tommy faucets are going to look great against new white vanities. I'm looking forward to sharing photos of the progress!