Does your flatware set have a history?
My everyday flatware (I am not mature enough to have a separate fancy set) is a hand-me-down set from my parents. My dad was working in Sweden for a while and he brought back this Boda Buffe cutlery set as a gift for my mom.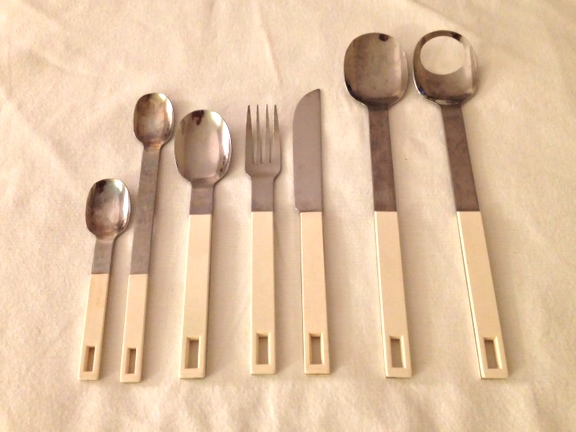 The set has been in my possession for almost a decade and I still love its design. I've been in search of replacement pieces but I've been unsuccessful. I did, however, come across this ad from an Australian newspaper, The Age, from 1983. Fun! (I don't have the stand, by the way.)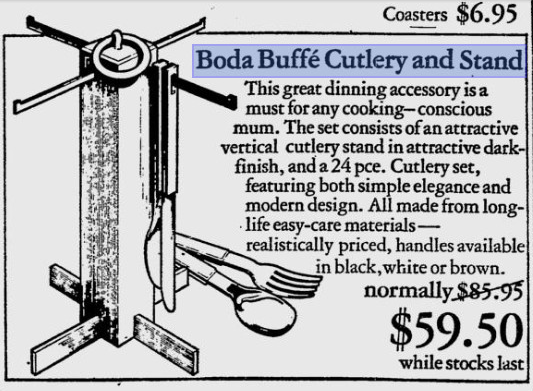 Boda Buffe advertisement, May 3, 1983, in The Age
While I have no desire to buy a new flatware set anytime soon, it is still interesting to see what's available in simple, sleek, and modern design. Maybe one day I will find it necessary to own more than one set.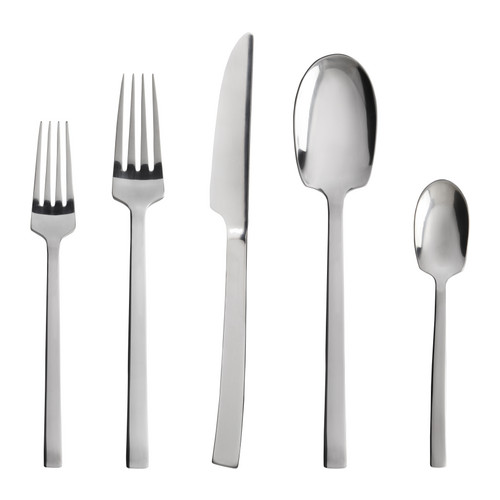 LARD flatware, $19.99 (on sale), Ikea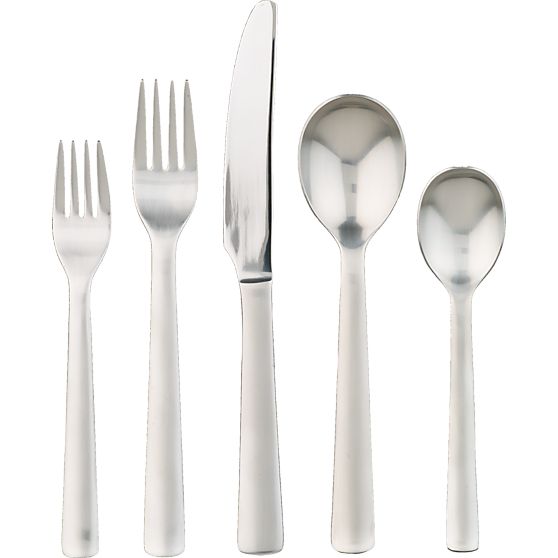 Foster flatware, $25, Crate & Barrel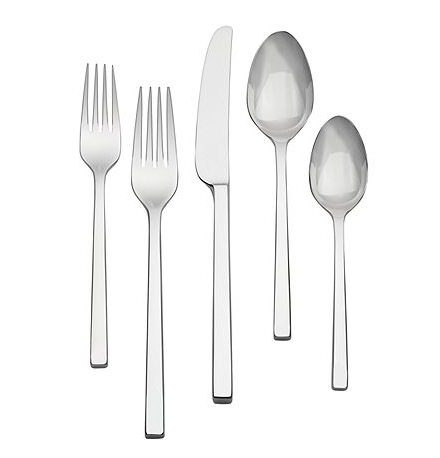 Vera Wang Wedgewood flatware, $75, Macy's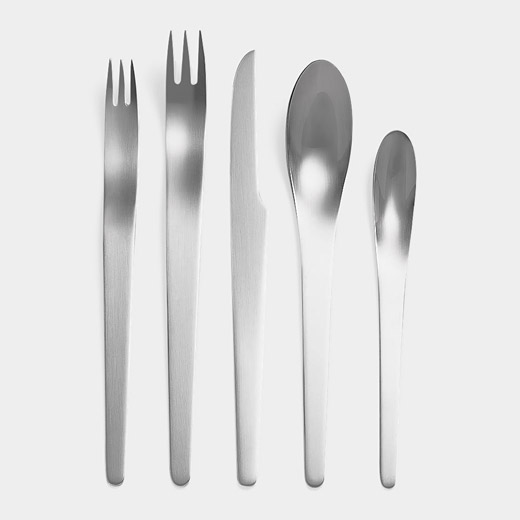 Arne Jacobsen flatware, $100, MoMa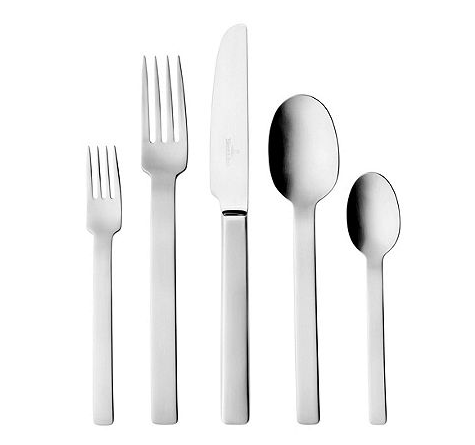 Villeroy & Boch flatware, $346 (on sale) 60 piece set, Macy's
Update: My set looks a bit yellow in the photo but I can assure you the handles are very white. Also, my dad wanted me to add that he bought the set in 1980 in Stockholm.