I realized earlier this week that I have been featuring hotels in this hotel to home series weekly since March 2016. That's over a year's worth of hotels! Isn't that wild? There have been so many beautiful hotels that I've drooled over, and I certainly cannot pick a favourite! Can you?
I'm debating bringing this series to an end and starting something else (I have a few thoughts), but I'd love to have your input. Do I keep going with "Hotel to Home" series? What else would you like to see here on White Cabana? What would you like me to write about? What would you like to learn? What stories can I share?
While we're all thinking about our next steps…
Let's head on over to Nice, France, to look at the Boscolo hotel.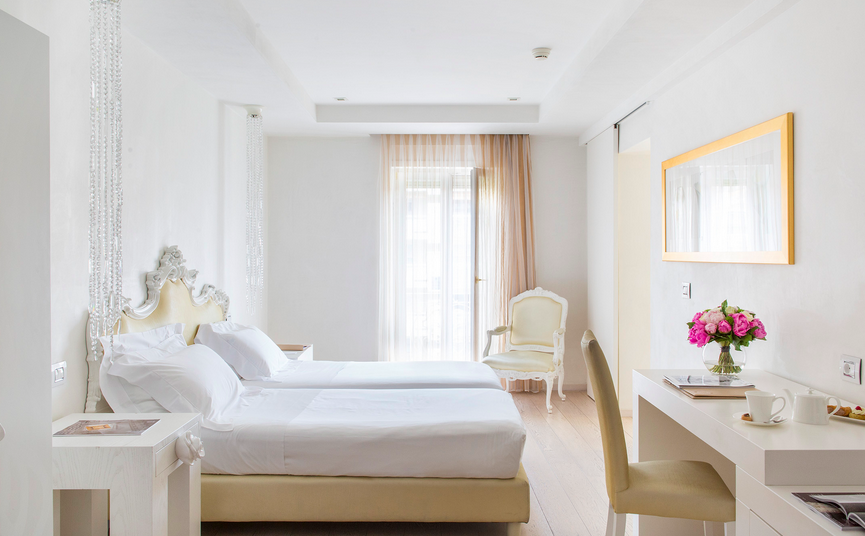 Here's my version with the bed as really the most dramatic piece in the room: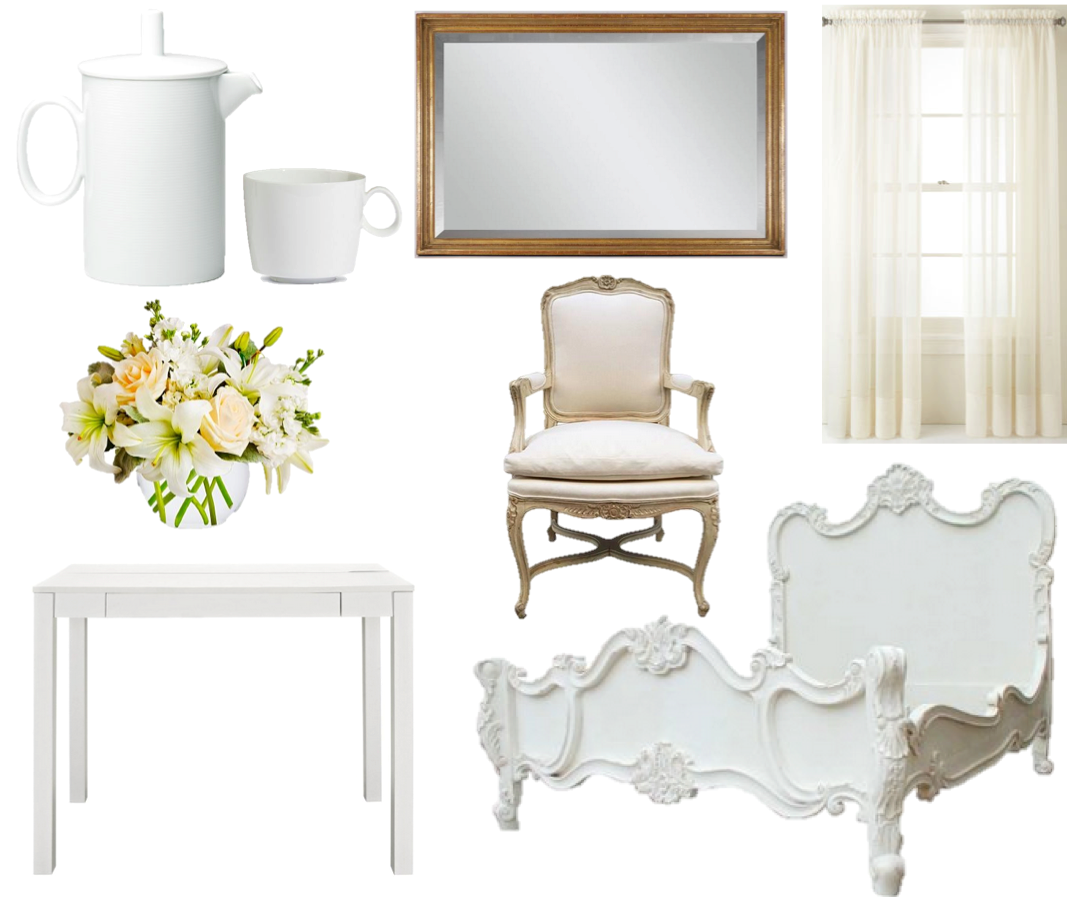 bed, chair, desk, flowers, mirror, curtains, coffee cup, coffee pot
Save
Save
Save