How many massages have you had in your life? I've had two! Two!? One was earlier this year at the Scandinave Spa. The other was at the Ritz Carlton Sarasota last month.
When my friend and I took a vacation-in-a-vacation to the Ritz Sarasota (read about our stay here), we were lucky to be treated to massages at the beautiful Ritz Spa.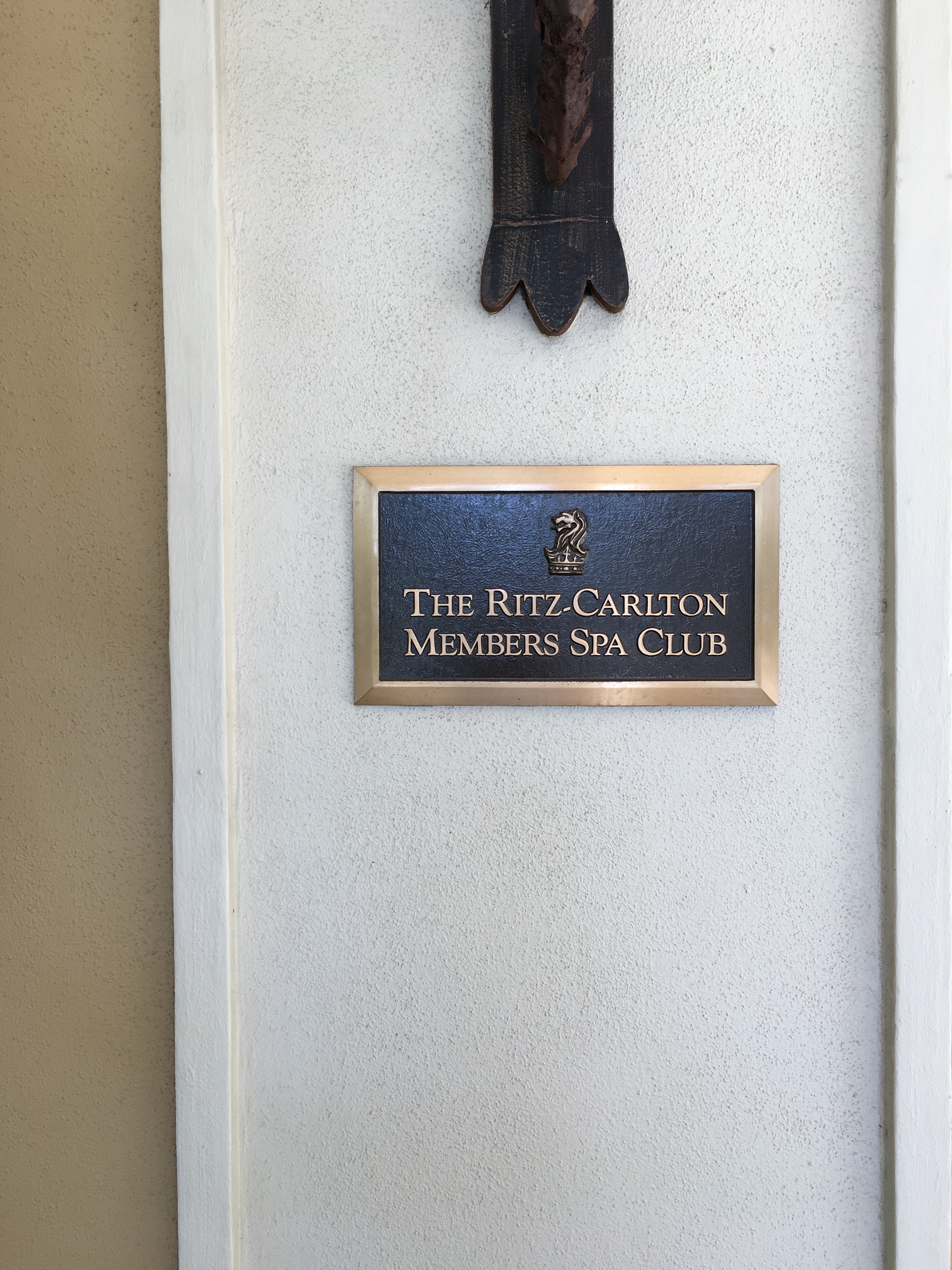 I know the Ritz staff see thousands of people come through the hotel each month/year/day, but when I'm there, I feel like I'm getting all of the attention! How do they do that? My spa visit was a perfect example of this kind of attentive service.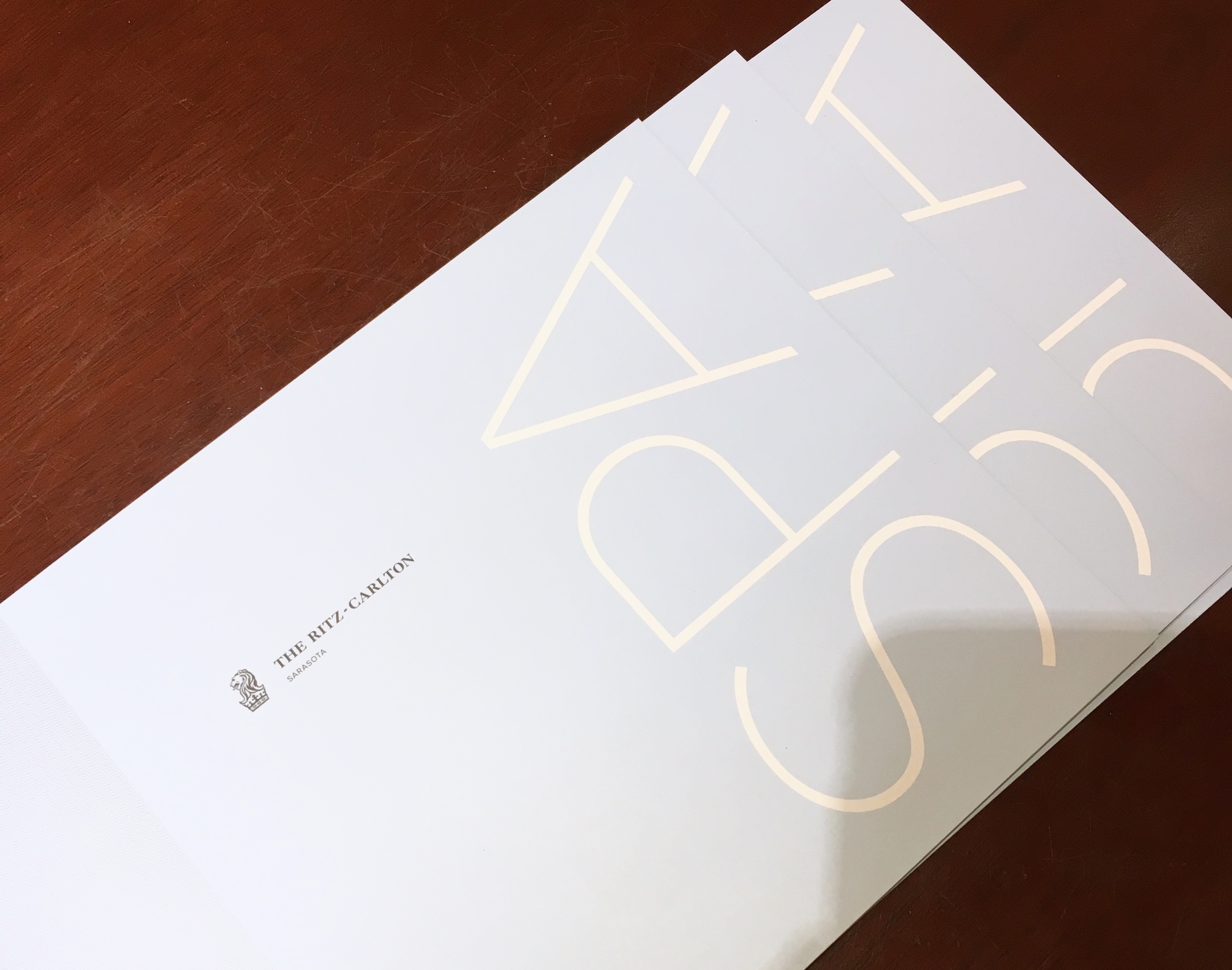 We arrived at the spa first thing in the morning after an easy drive from Madeira Beach, Florida. After reviewing the spa menu and consulting with the Ritz staff in advance of my visit, I was booked in for an 80-minute lemongrass bamboo massage. Here's the description straight from the spa menu:
"Therapeutic hands, warmed bamboo and an infusion of lemongrass soothe tension through this deeply holistic and balancing massage. Be transformed as your mind rests and muscular stress melts away."
I can confirm that the description and the reality matched perfectly! I lay on a heated bed under the softest covers. My masseuse started by scrubbing my feet and wrapping them in a warm towel. She then used lemongrass-infused oil on my skin before she started  massaging me, alternating between her hands and warmed bamboo sticks. Oh my goodness – the warmed bamboo sticks were incredible! I don't think I was very stressed to begin with (because I was on vacation after all!), but the systematic, thoughtful rolling of the bamboo sticks across my body really made sure that any and all tensions left my body. It was fantastic!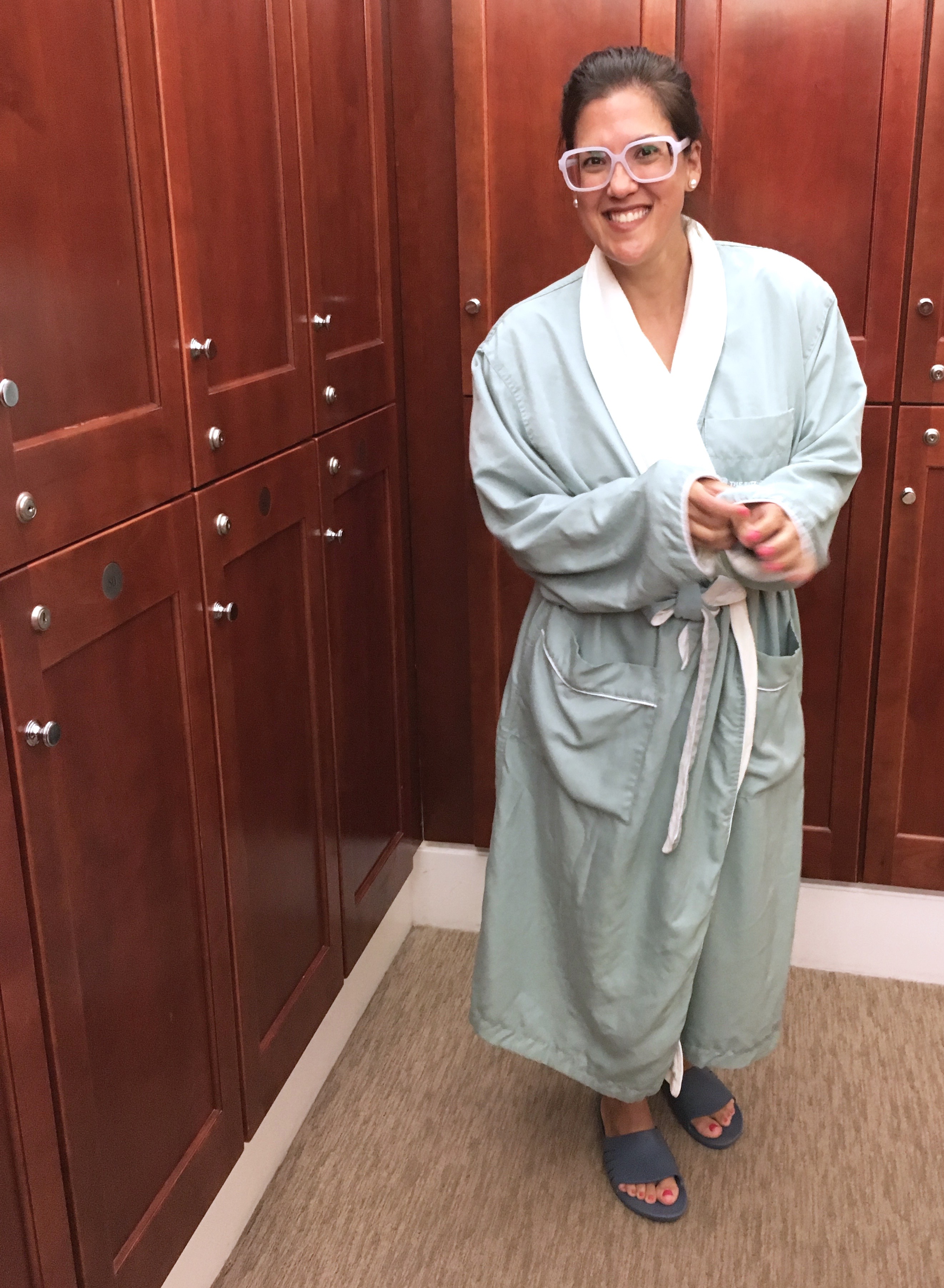 Honestly, I didn't know if I would be bored for an 80-minute massage, but there was no way! I was unbelievably relaxed, and if my appointment was later in the day, I surely would have fallen asleep.
Of course there were some points in the massage where the masseuse applied more pressure – and I wasn't sure if it would lead to some soreness later on in the day – but it didn't. I felt great! She checked in with me several times about the pressure, and switched the bamboo sticks depending on tension and body part.
My skin was so soft – and my body felt relaxed – for days after my massage.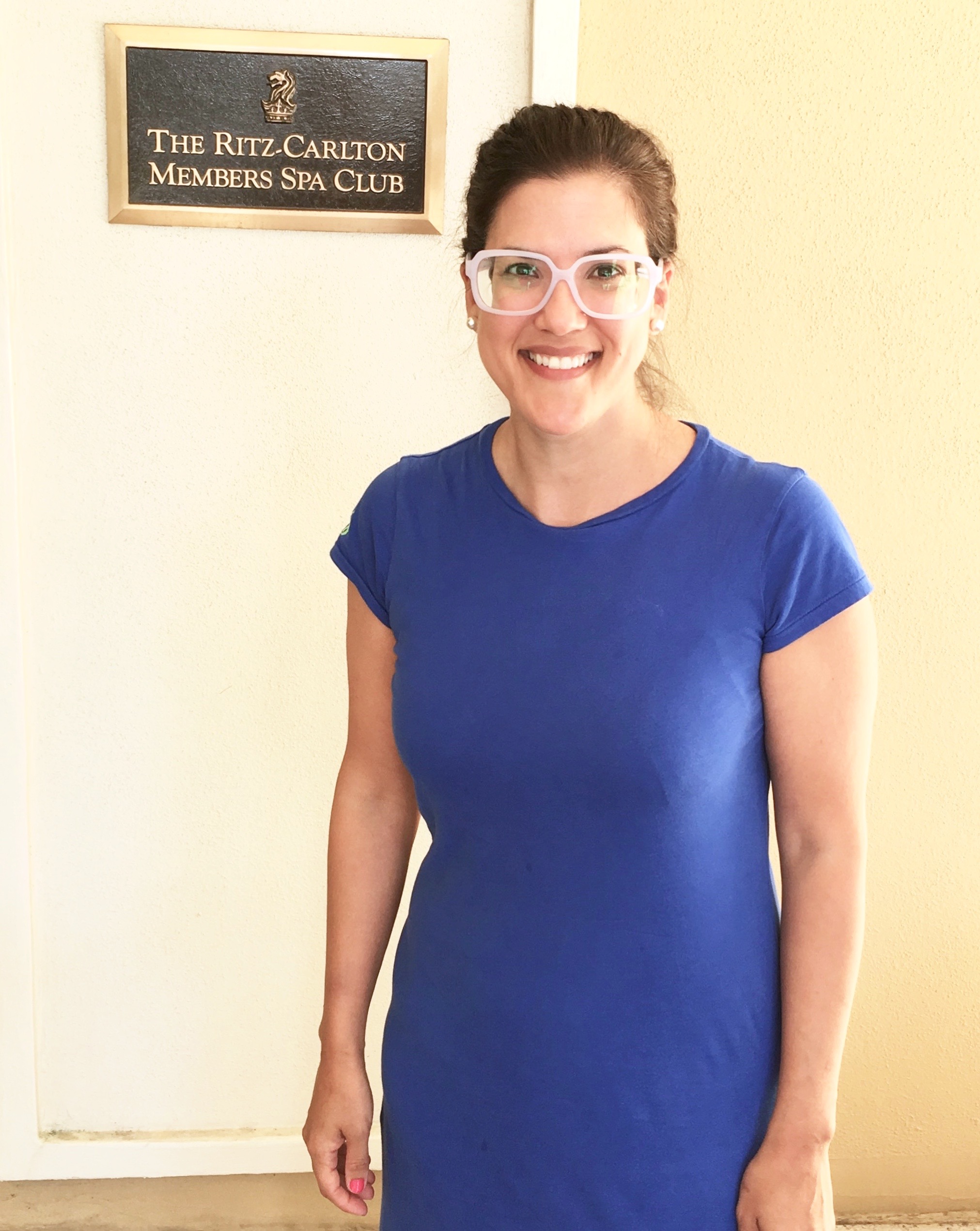 This spa visit was a very special experience, and I'm grateful to the Ritz Carlton for welcoming us in so warmly.
If you'd like to learn more about the Ritz Sarasota, read about my visit last year, my visit last month., or check out my posts on Instagram at #WhiteCabanaGoesToTheRitz, or #WhiteCabanaGoesToFlorida.
Side note: Love for the Ritz runs in my family. At the same time that I was booking a return visit to the Ritz Sarasota, my sister was booking a return visit to the Ritz Lake Oconee Georgia for her and her family. As you may remember, she and her husband have four kids, and the whole family absolutely loves the Ritz! She has told me that the Ritz staff have treated the kids so well, and there are plenty of fun activities for them! It's a very kid-friendly resort!
Thanks to S.A. and the Ritz Carlton Sarasota team for sponsoring this post. All opinions and photos are my own.
Save