So, I'm on a Relais & Chateaux kick at the moment. The hotels are just beautiful and unique. They ooze luxury. Plus, somehow they keep finding me via Twitter, so I figure it's a sign. I will keep my Relais & Chateaux research going!
Today, I'm bringing you to the Palazzo Manfredi in Rome, Italy. As in – you can see the Colosseum from your hotel window! Che bello! The hotel offers pretty spectacular views and the rooms are certainly inviting.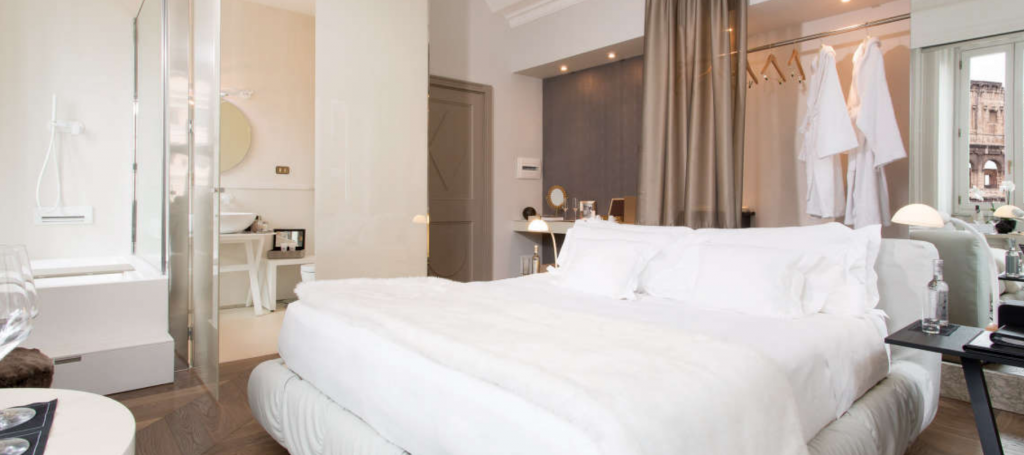 Look at all the white loveliness in this hotel room! And can you see the Colosseum outside the window? Amazing.
If you're loving this look, here's how you can bring it home: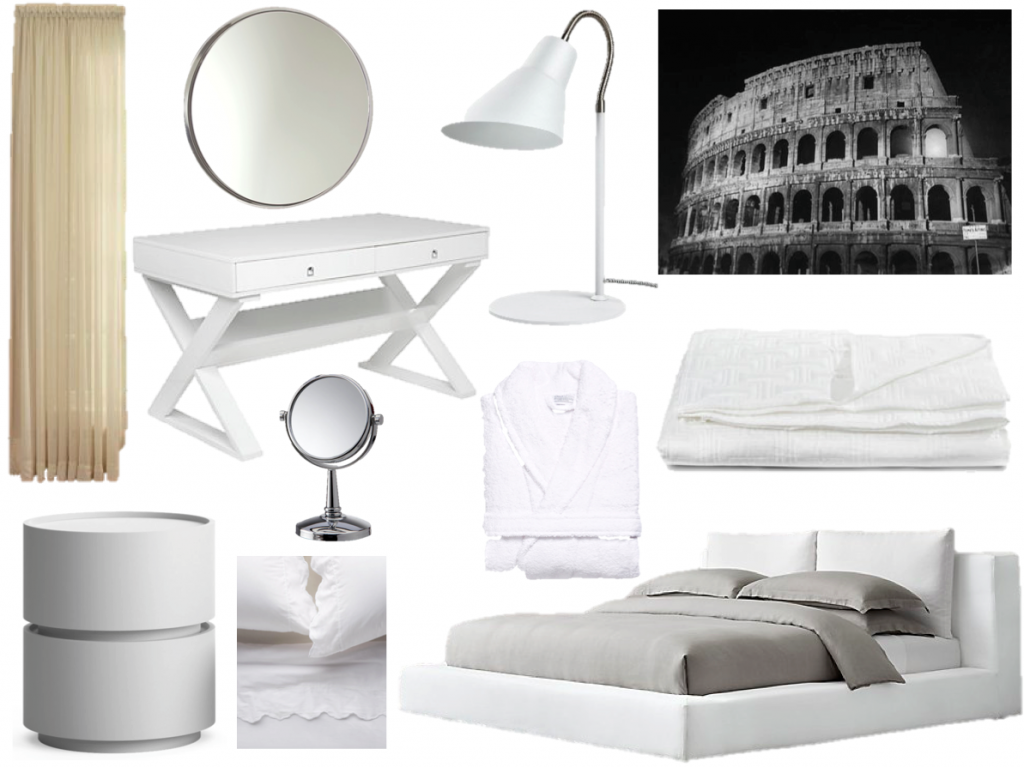 bed, bathrobe, coverlet, art, sheet set, curtains, round mirror, magnifying mirror, desk, Dedalo Pianca side table, lamp
What do you think? What's your favourite piece?
Save
Save
Save
Save
Save
Save