Dear readers – As you know, I've let go of my 20 Below on Tuesdays and replaced it with Two for Tuesday. On Thursdays, I'm considering starting a hotel-to-home series.
As you may know, I love, love, love to travel, and I love staying in the best possible hotels that are friendly on my wallet. I love my real life, but I also like to escape it, and as soon as I enter an airport, get in the car for a drive, or walk through a hotel lobby, I always feel like I'm transported into another world. I will always make room for travel in my schedule and in my budget. (Yes, I know I over-used the word "love" here.)
Anyway, enough with the preamble. In this hotel-to-home series, I'm planning on first featuring a hotel, and then I'll propose some ways to bring the same design feel into your home.
Let's get right into it, shall we? Today, I'm taking you all the way to Portugal to the waterfront Farol Hotel.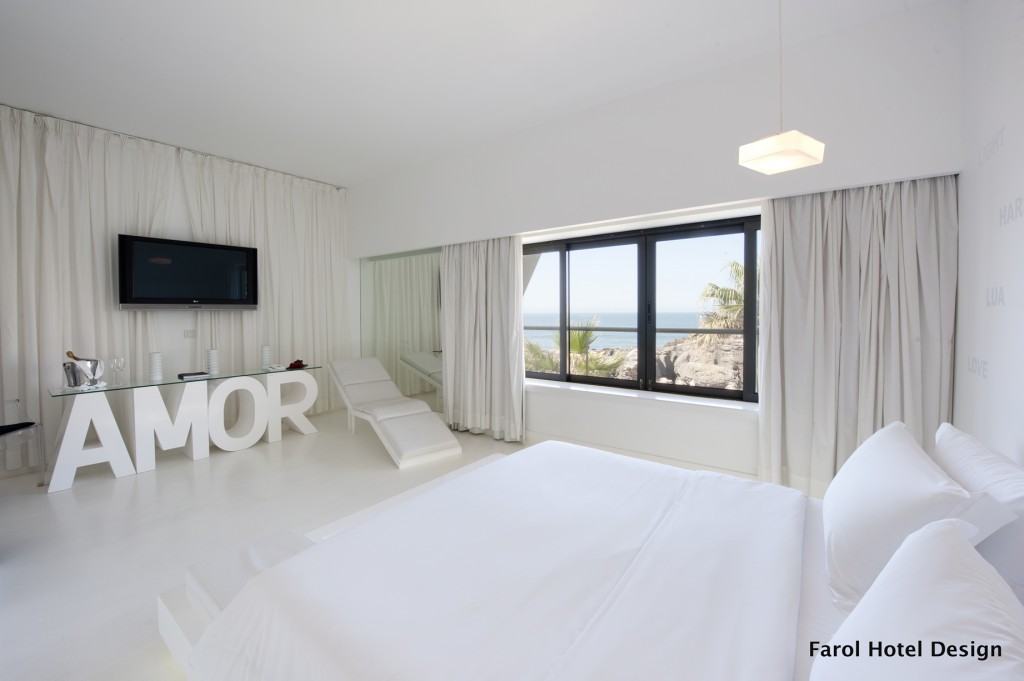 Farol Hotel, Portugal
This Amor room is white-white-white, and the view looks to be quite spectacular. If you like this design, and would like to recreate it in your own home (with or without the view), here's what you'll need: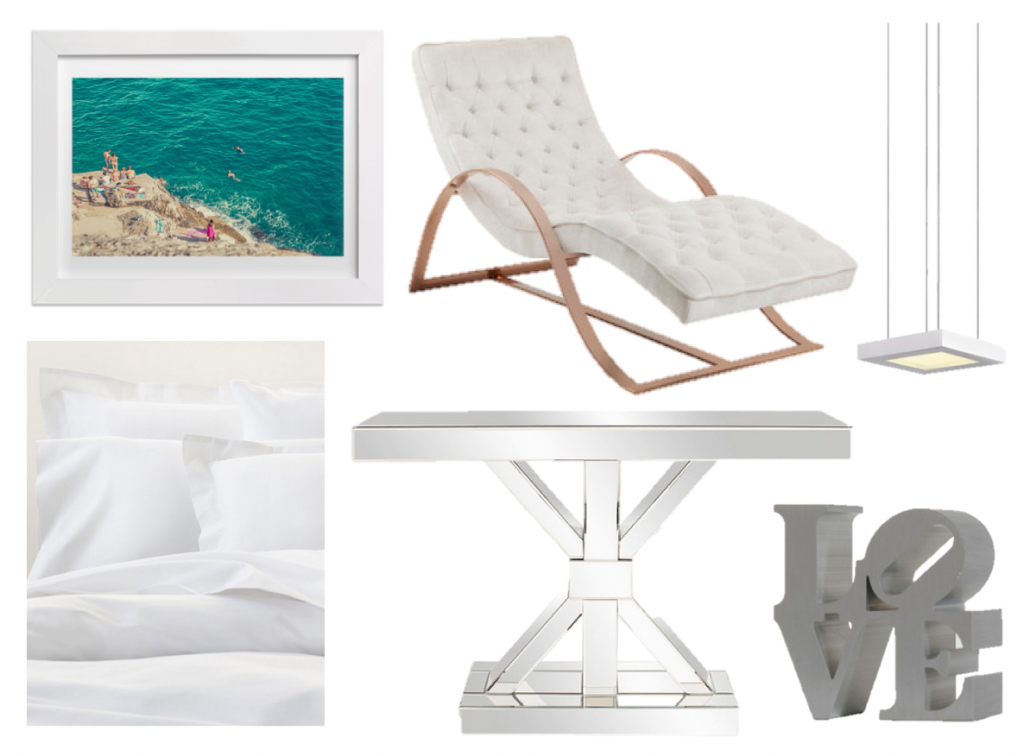 pendant light, chaise, Robert Indiana miniature LOVE sculpture, bed linens, console table, art print
What do you think about this series? Honestly, I'm not quite sure how it will work, but I imagine that if I do this for the remainder of 2016, I'll be able to feature 30-40 hotels. So, if you know of one (high on the white/black/grey colour scheme) that I should feature, please let me know!