Last week, when I shared how my friend and I spent 28 hours in Toronto, I mentioned that we started the day off at the Windsor Arms Hotel Spa.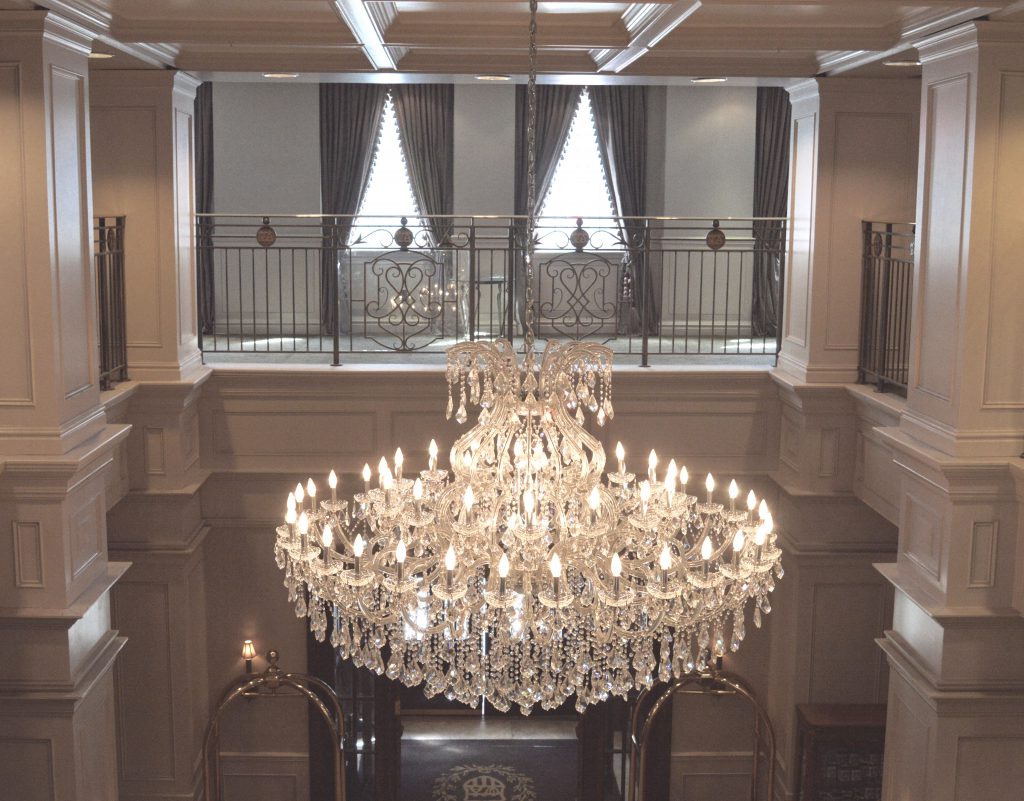 The kind folks at the Windsor Arms scheduled us in for a salt cave experience. Salt. Cave. Say what? Yeah. I had no idea what that meant, so I read up on it on the spa site and decided that it could be an interesting way to spend some time.
The salt cave is also known as a halotherapy treatment (halos means salt in Greek). The microclimate of the salt caves provides natural benefits. Through relaxation in the darkened room and inhaling the salt and negative ions in the air, the experience results in a feeling of rejuvenation. Apparently, regular salt cave treatments can improve respiratory ailments, allergies, blood circulation, and it can also reduce stress.
So after dawning our swimsuits and robes, we entered the salt cave. It was a small dark room covered in salt – salt floor, salt walls, salt everywhere! The four reclining lounge chairs had blankets on them waiting to be used. The room was much colder than I had expected, so the blankets were definitely a necessity.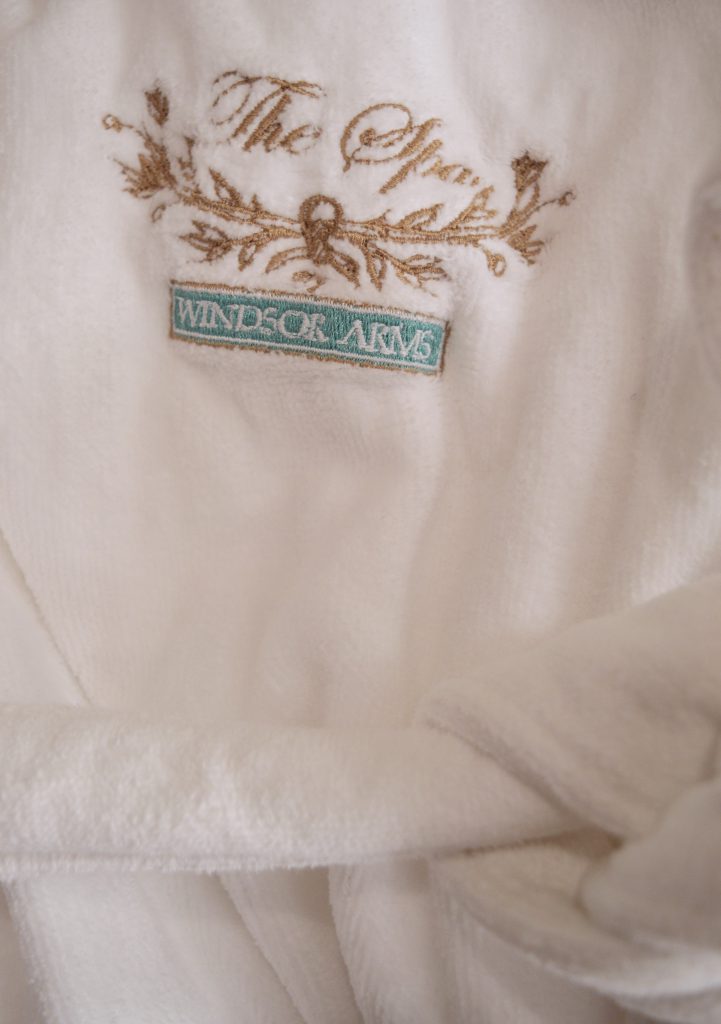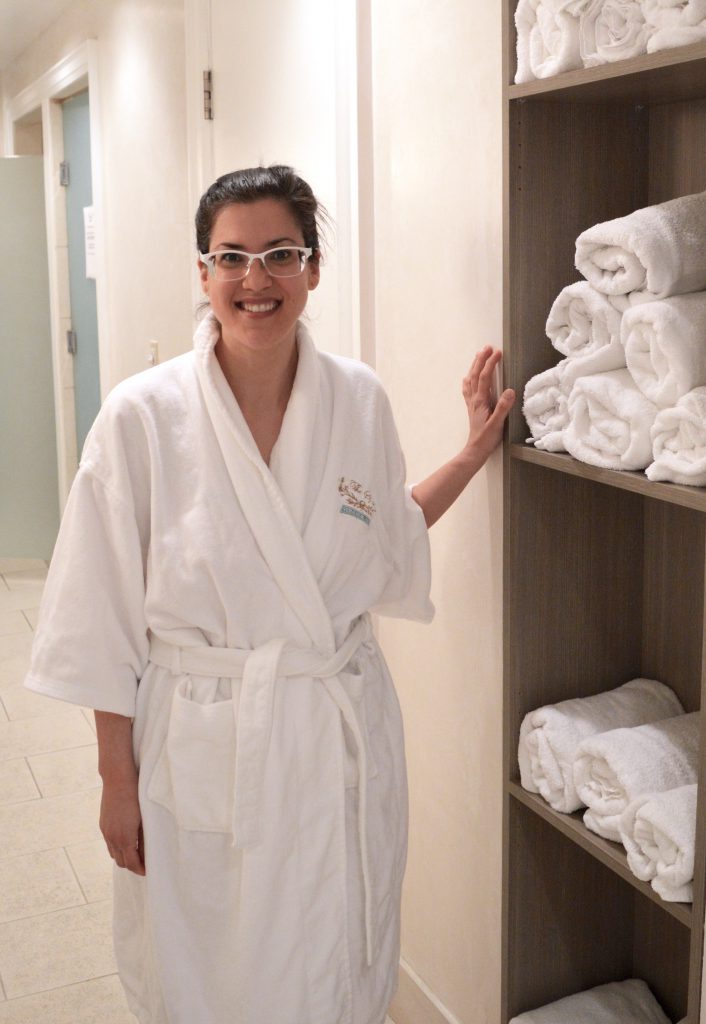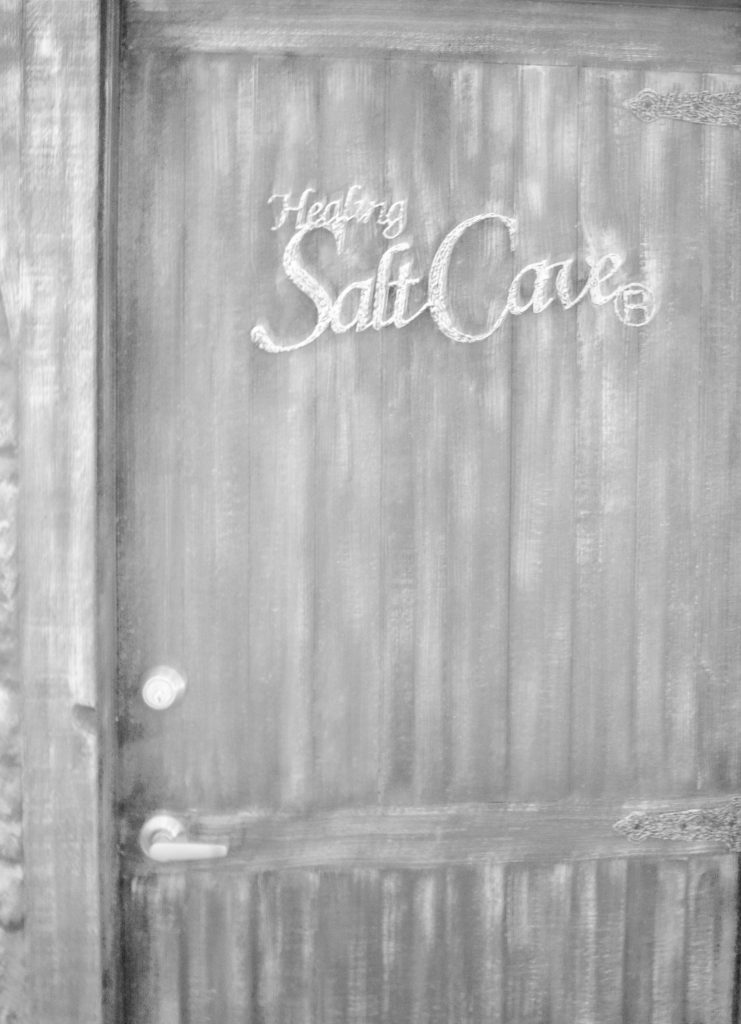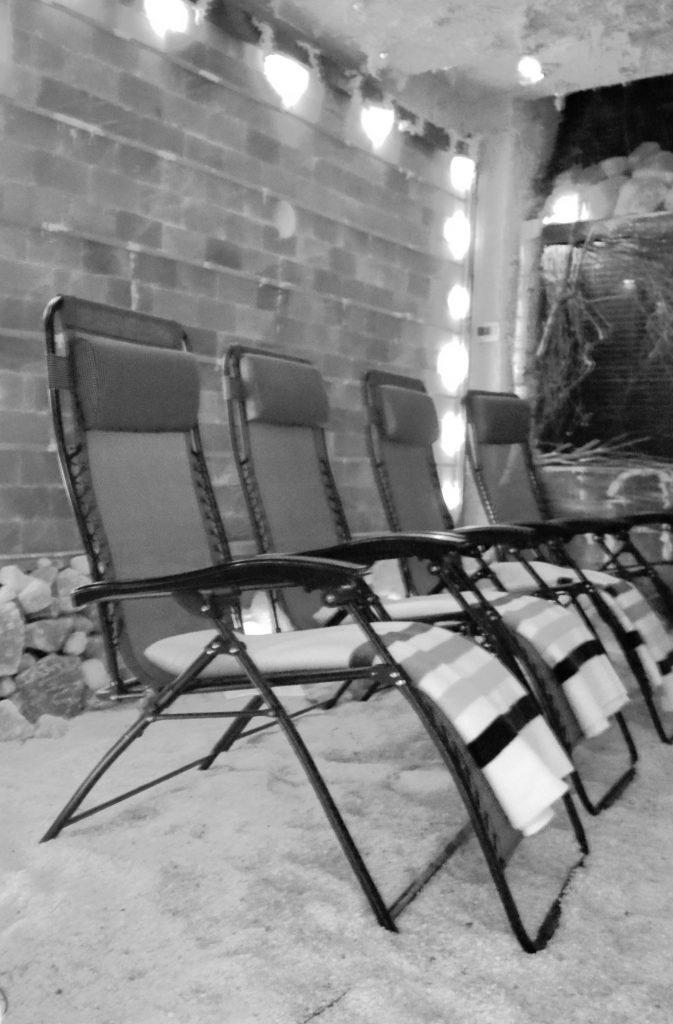 My friend and I chatted for the first 10 minutes or so, but we soon realized that what we really wanted to do was to take deep breaths and maybe even a short snooze. It was definitely relaxing!
After 45 minutes, the spa director came to let us know that our session was up. I hadn't noticed the passing of time, but I was getting cold at this point, so the 45 minute time period turned out to be perfect.
I don't know much about the spa way of life, to tell you the truth, but what I do know is that I left the salt cave session feeling refreshed and very very calm. It was a win for me – especially after a busy work week! Would I do this again? Heck ya!
Beyond the salt cave, the Windsor Arms Hotel Spa offers many services in a lovely white spa space.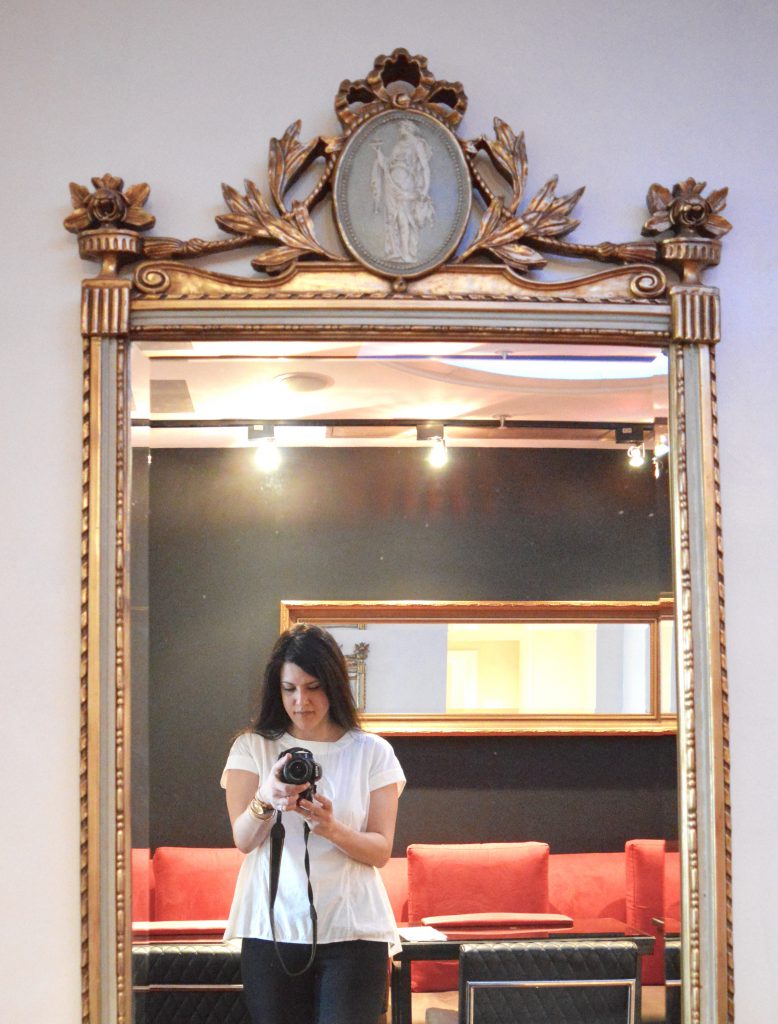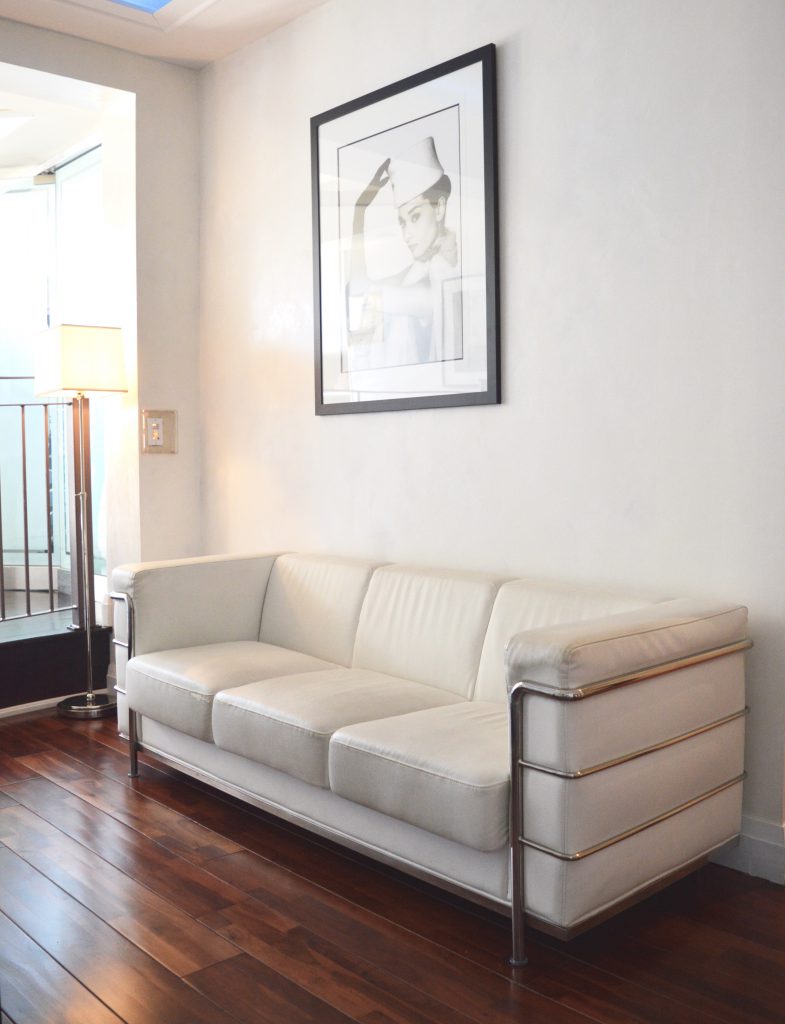 Many thanks to Christine K. and the Windsor Arms Hotel Spa for sponsoring this post. All opinions and photos are my own.