This past weekend, I worked to get my office finally cleaned up. I added a new rug and light, and I saw my design vision come to life. I love my office. It's a positive place to work, and I think it's an accurate reflection of me.
I originally had two similar plans for the main components in my office. One version had black accents, and the other had white. In both design plans, I had my heart set on mixing old antiques with modern elements (which is the aesthetic I'm aiming for elsewhere in the house, too). When I made the design boards, I had just purchased an antique desk similar to the one I featured.
Now, my office looks like this: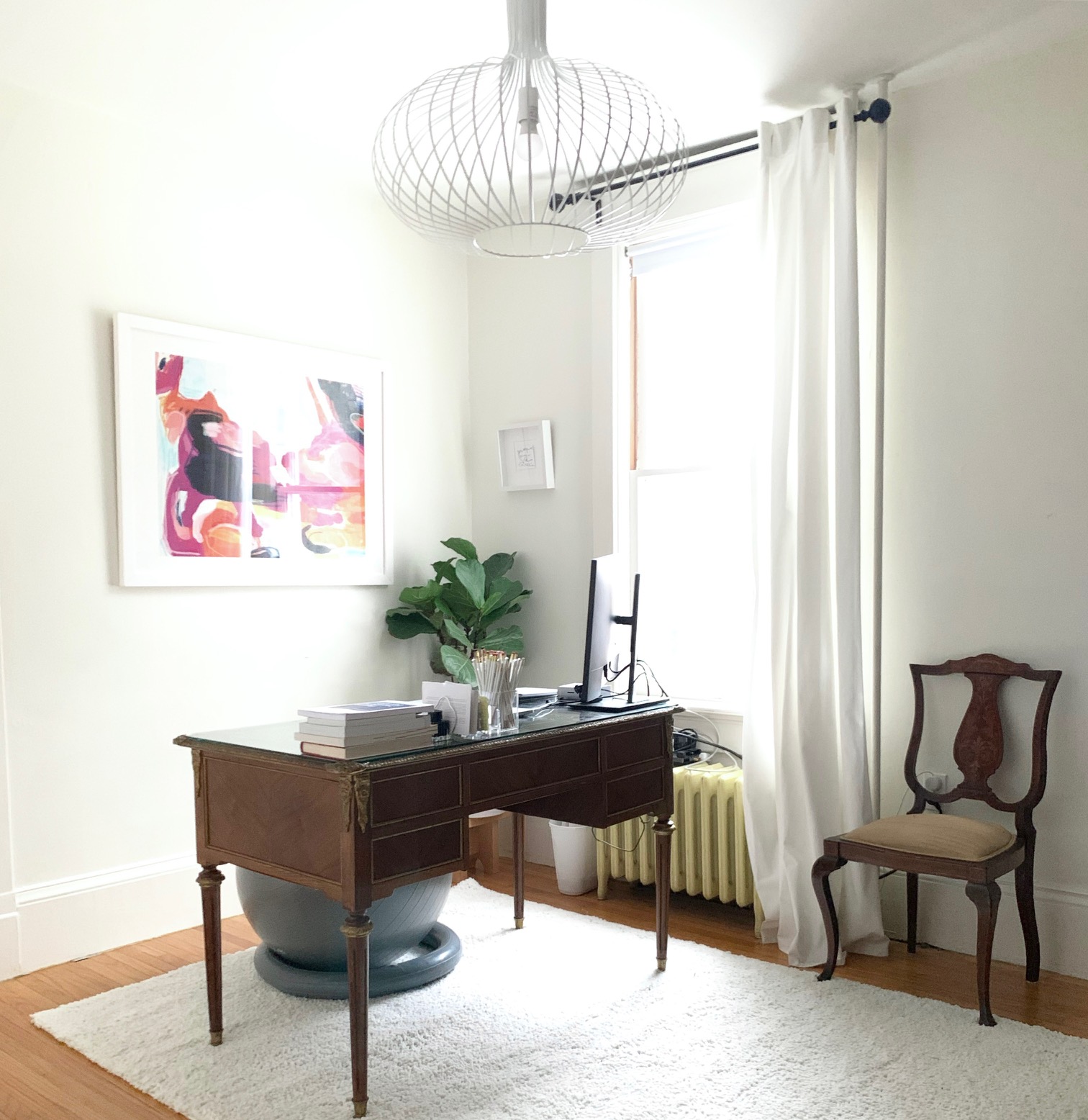 I was lucky to find my antique desk here in Waterloo from a seller who told me it was her long-time writing desk. How perfect! She bought it in Montreal decades ago, and I think it must have come from France originally. Oui oui! The desk has a leather top inset (protected with glass), wood inlay, and brass details. It's a special piece of furniture.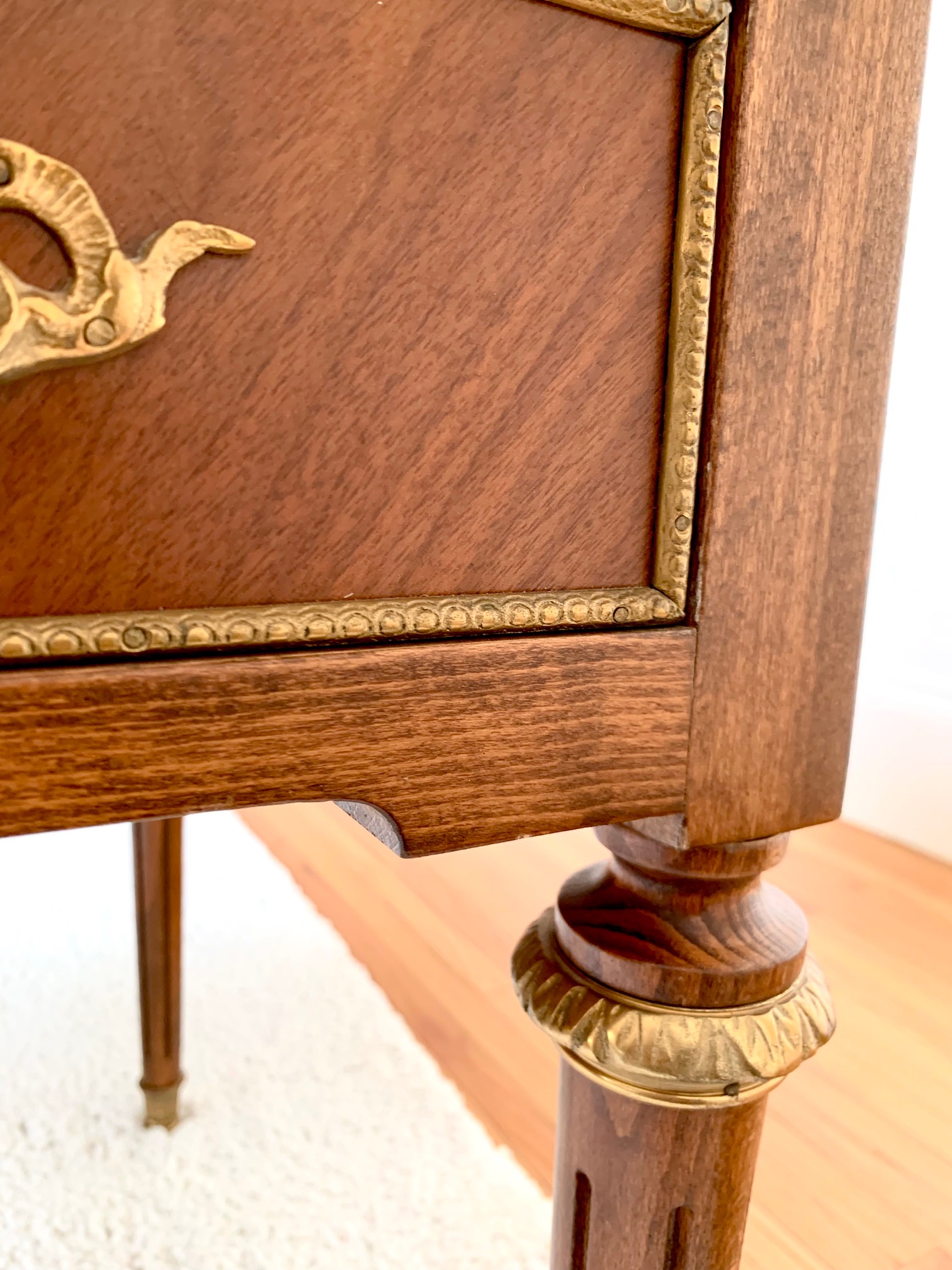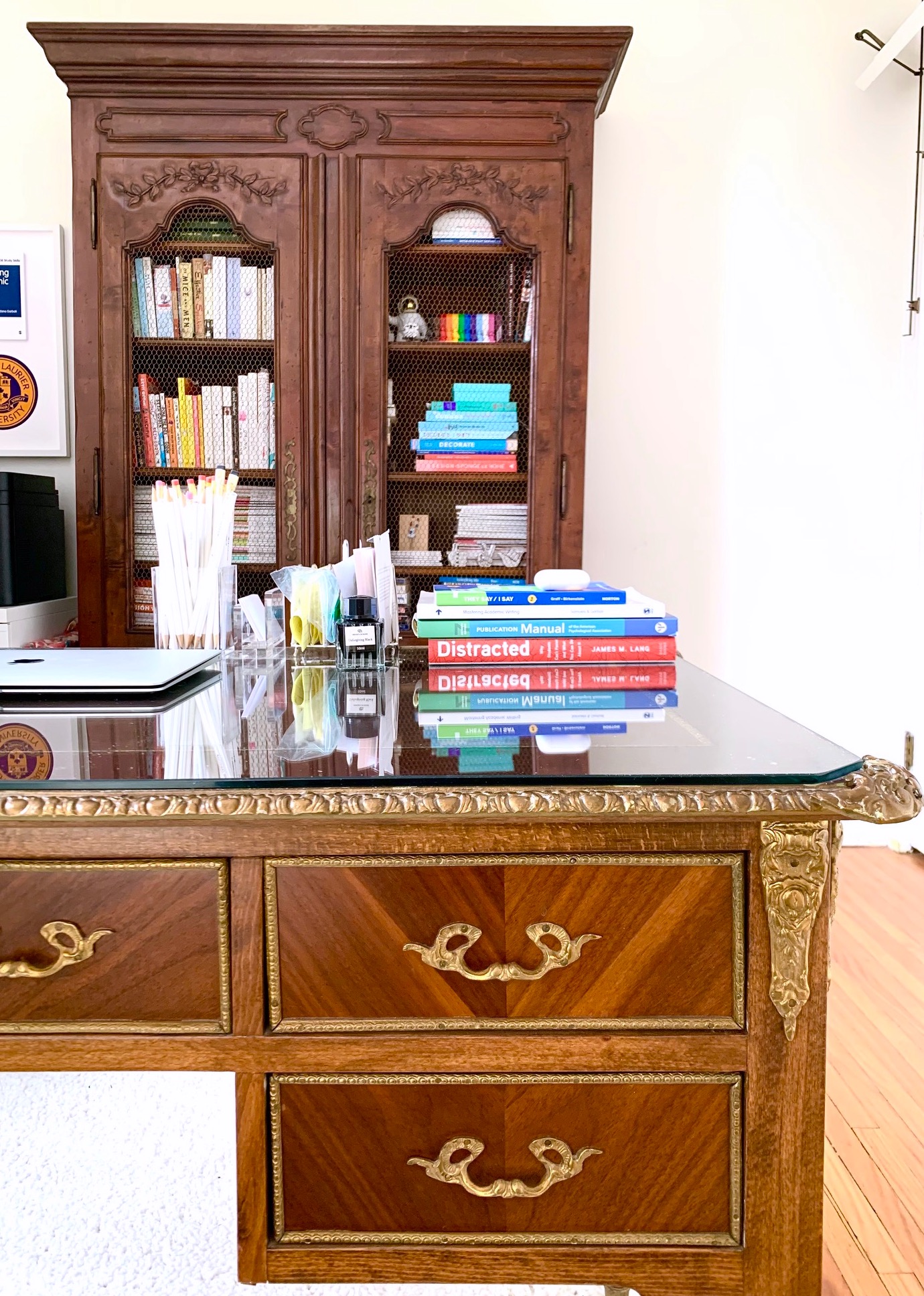 Not too long after that, my mom sent me a link to an antique Italian armoire at an auction, and I jumped on it. Things were moving quickly, but I guess timing was right because before I knew it, it was mine! It is lovely!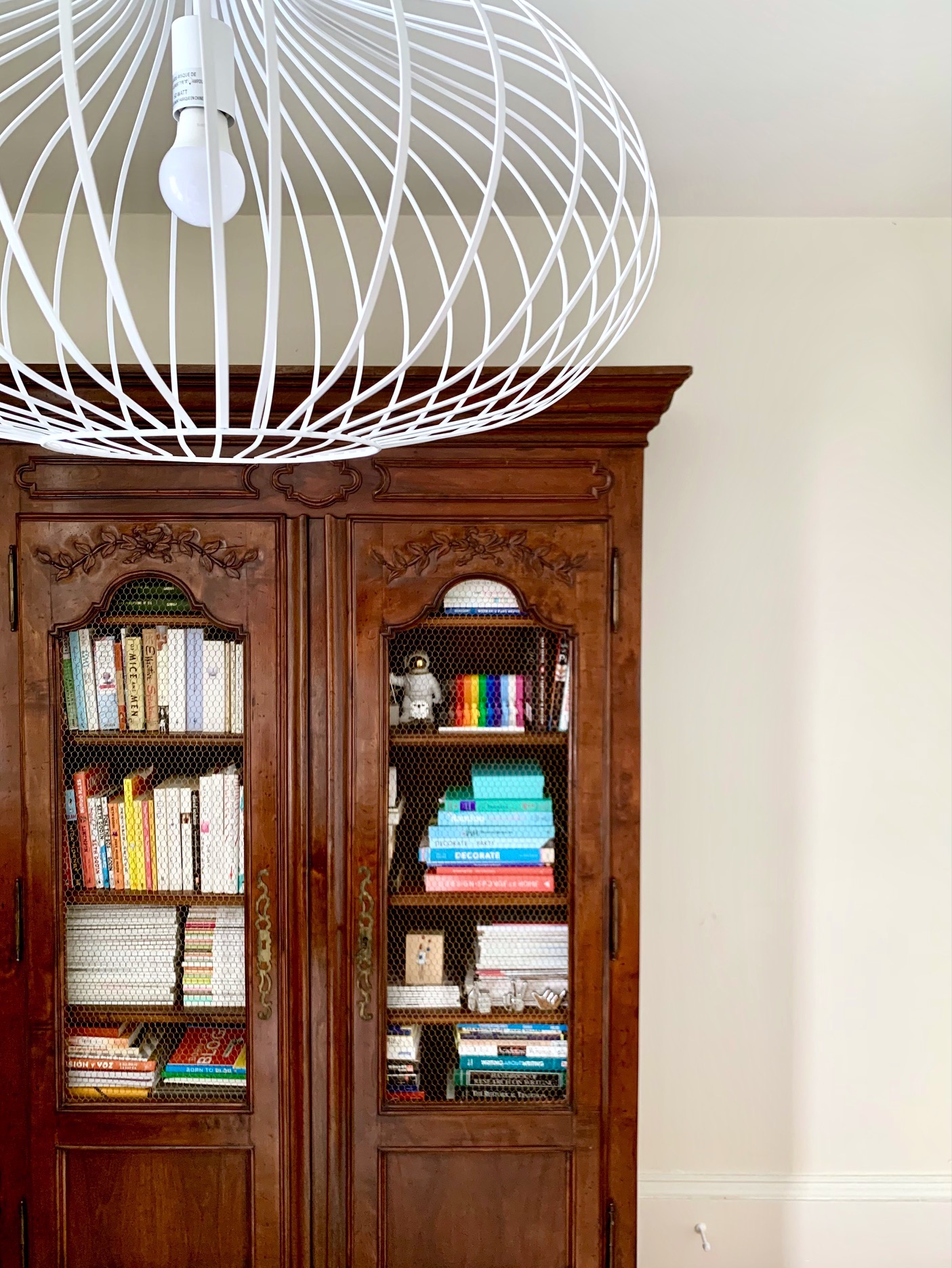 I feel fortunate to have these two pieces of exquisite craftsmanship in my possession, and they fit beautifully into our historic home. I met the previous owners of each of these pieces, and I could tell that they had strong attachments to them. They cared for the pieces, and I promised that I would, too.
The final two pieces were the rug and the light. I tried to get the black and white striped Ikea rug (seen above) on several occasions, but it was constantly out of stock, so I took it as a sign that the rug wasn't for this space. Instead I opted for the "let the pieces find me" approach, and when I came across a soft white rug, I took it as a sign that white accents was the way to go for my office. Then I spotted a modern, airy light, and I could see my vision come to completion.
You'll notice that I have a lot more wood in this office than I ever had before. The pieces are so refined and I just love them against the white walls. And speaking of white, there's still plenty of it!
The design plan is just about complete. I may exchange the rug for the next size up, and I'm waiting for the delivery of an ergonomic desk chair. In the meantime, I'm using the balance ball and have already noticed that it's better for my back (core and legs, too) than the dainty antique chair that came with my desk (but it's just so pretty!).