I have now acquired the two major pieces of furniture for my home office – the desk and bookcase (my office design plan is coming true!). Both pieces are absolutely stunning, and they make me so happy. Isn't it funny how furniture affects us? Is it just me?
Although my office is still in a state of disarray, I love working in it. The light that shines in at this time of year is just perfect.
I now enjoy this view from my desk.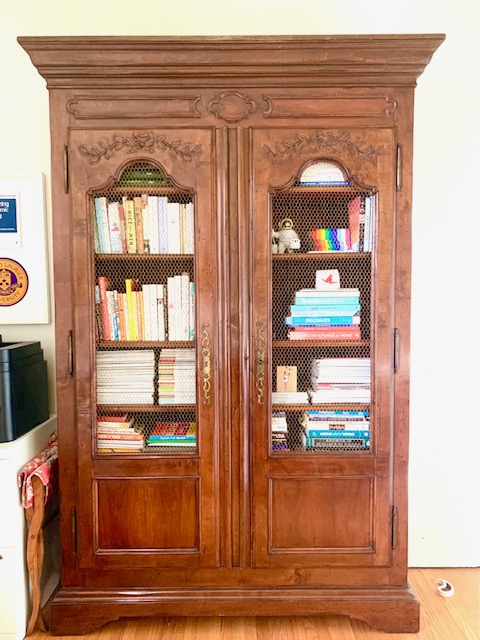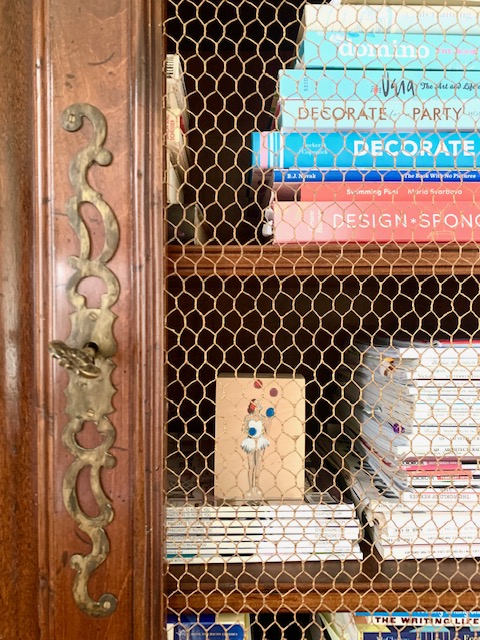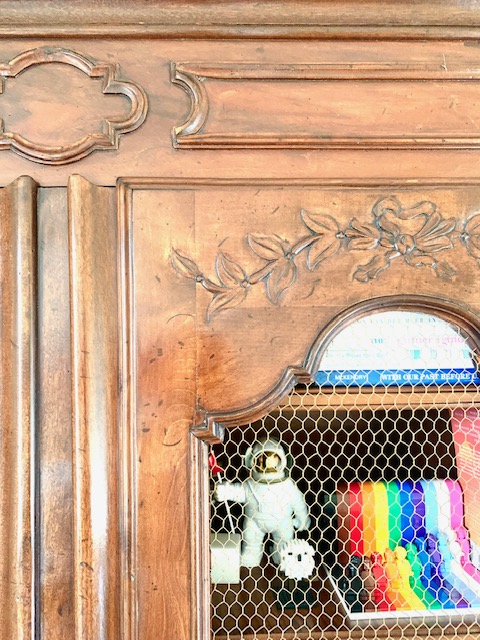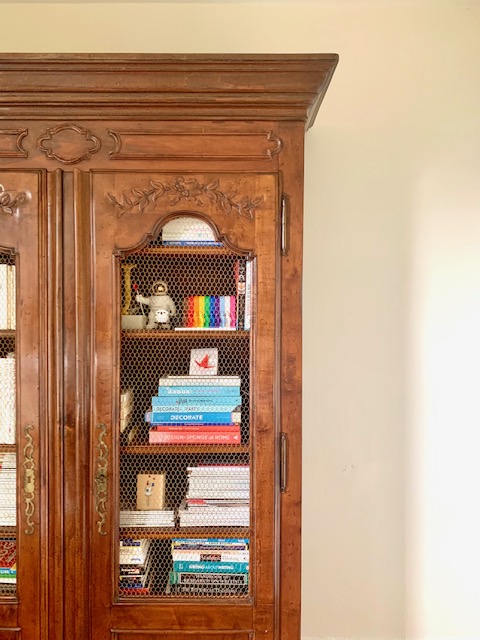 It's not white! (And I won't be painting it.)
My antique Italian armoire is 7 feet tall, and it fits all of my books (and more). The solid bottom of the doors hides my not-so-pretty binders and academic books, and I've been able to add trinkets and art among shelves of my non-academic books and magazines. I do quite like the wire front panels, but I can easily trade this out for glass, mirror, or fabric in the future.
Once I find a rug and modern light fixture, then my office will be just about complete.