I enjoyed reading Jacquelyn Clark's predictions for 2018 design trends a couple of weeks ago. I agree with her point about curved couches. I think we're going to be seeing more of them in the months ahead. At the Interior Design Show a couple of weeks ago, one of the hot spaces was Avenue Road, which included this gorgeous curved sofa.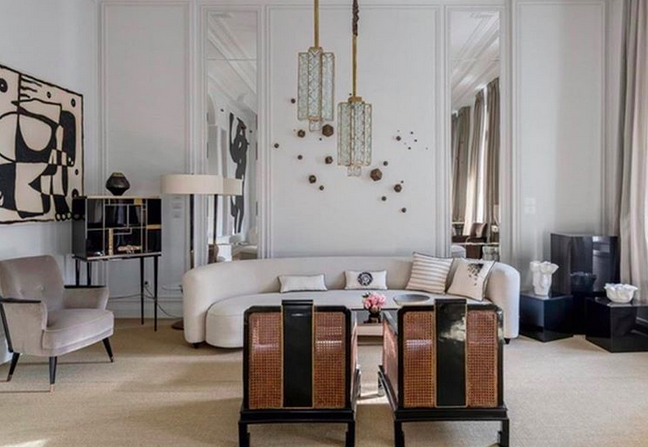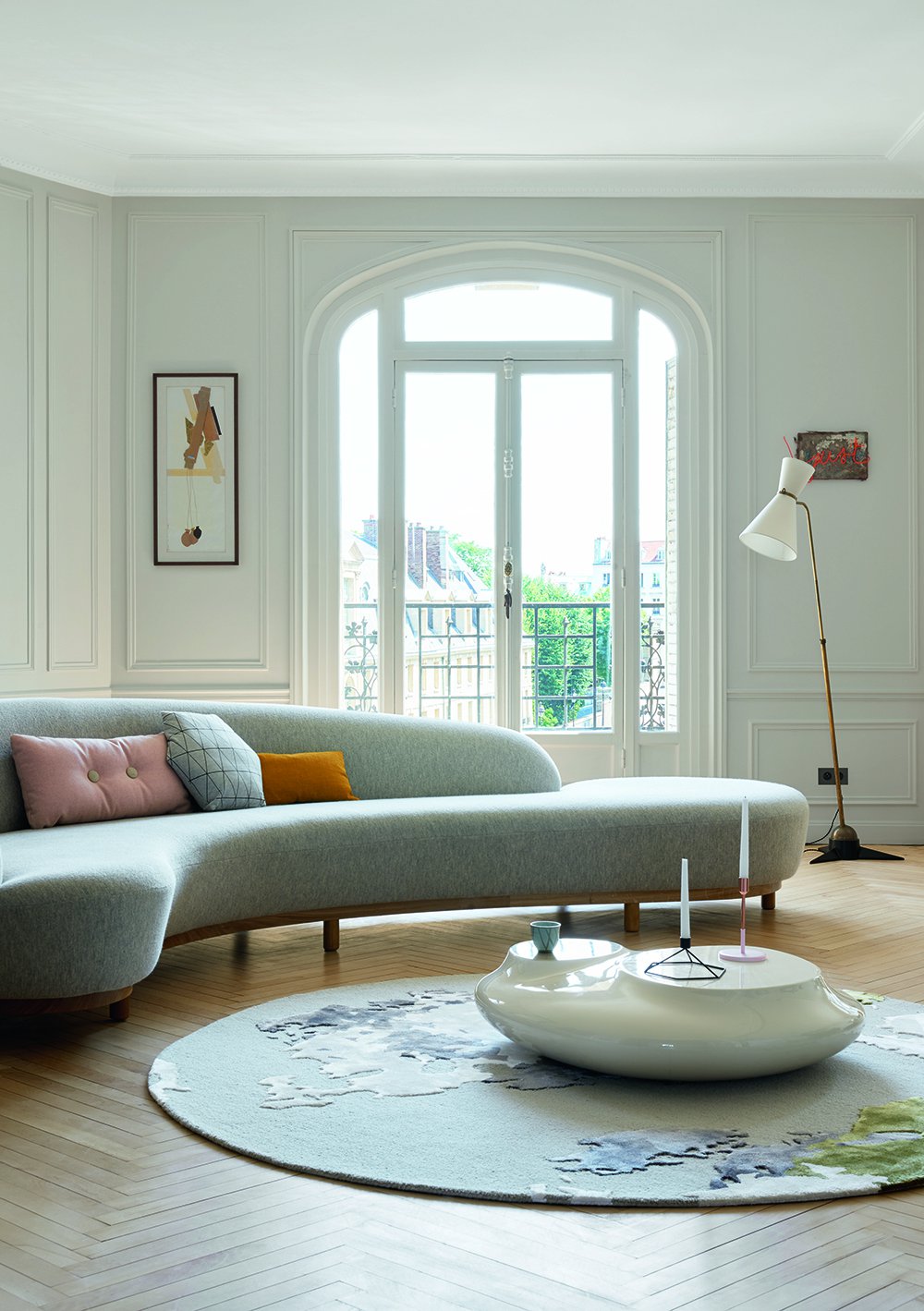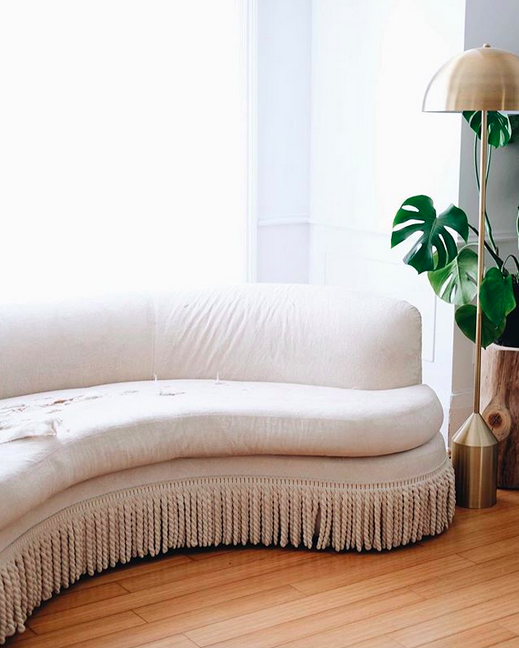 curved couch (It's ready for some new upholstery, but I love it in white!), Autumn Hachey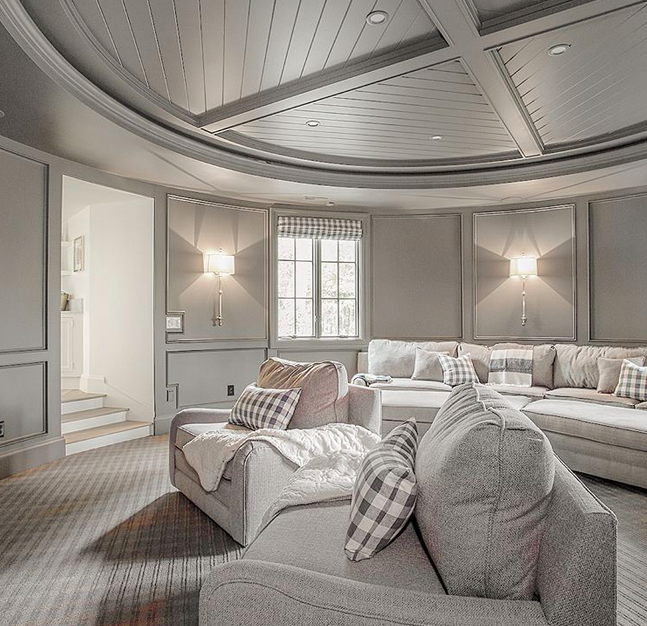 a curved couch for curve home theatre, The Fox Group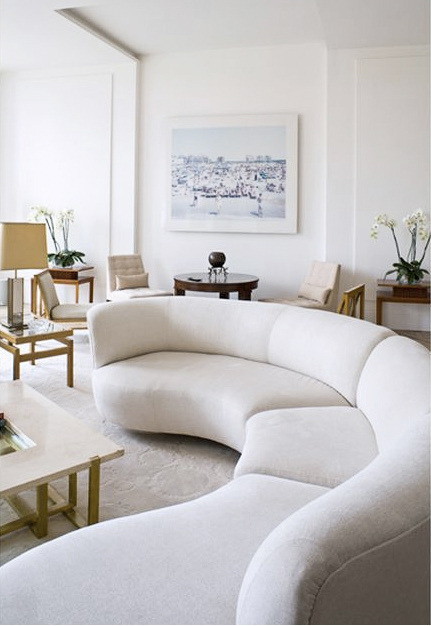 Vladimir Kagan sofa, Parisian room designed by Pierre Yovanovitch via Scandinavian Collections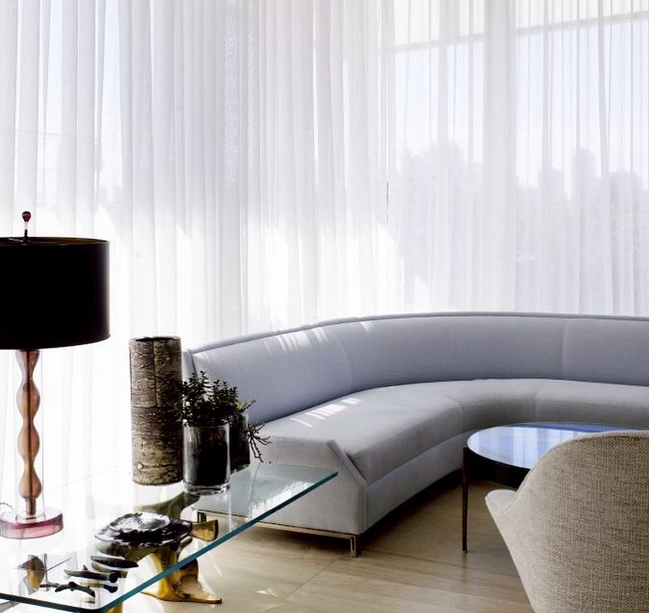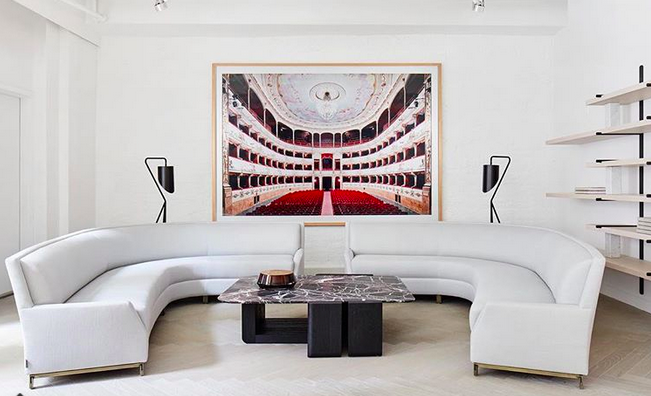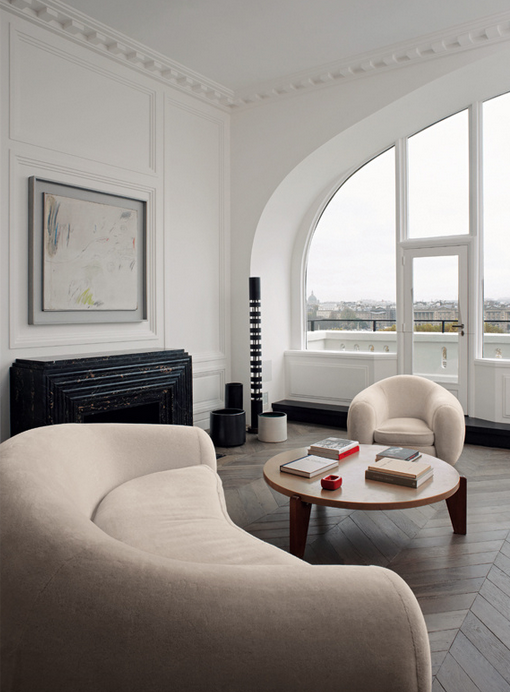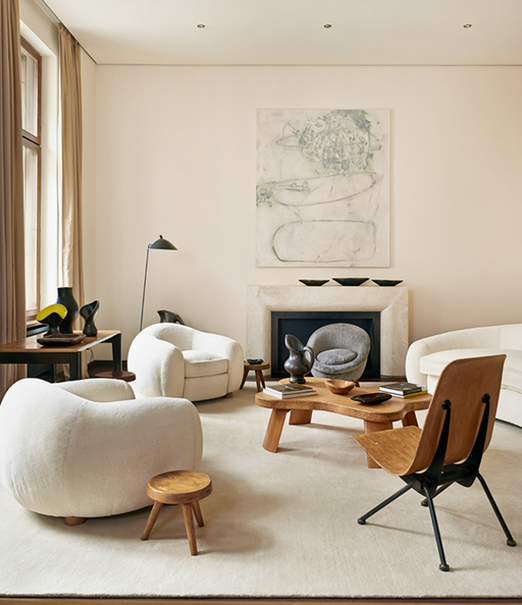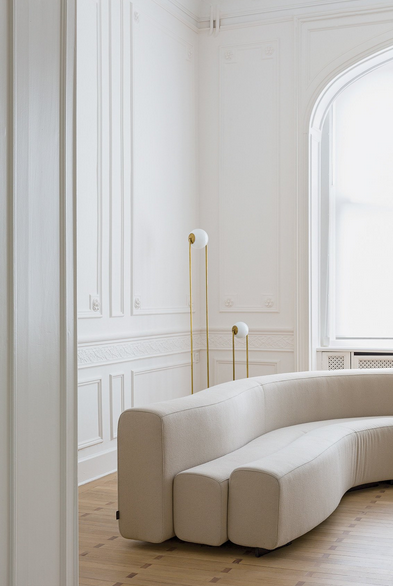 Maison Van Gend, NY Times
Here are a few sofas with curves that I've sourced from around the Internet…you know, in case you're in the market for one.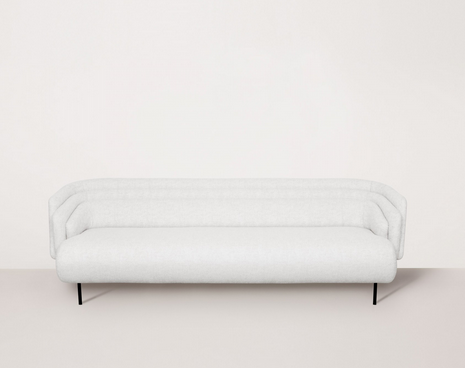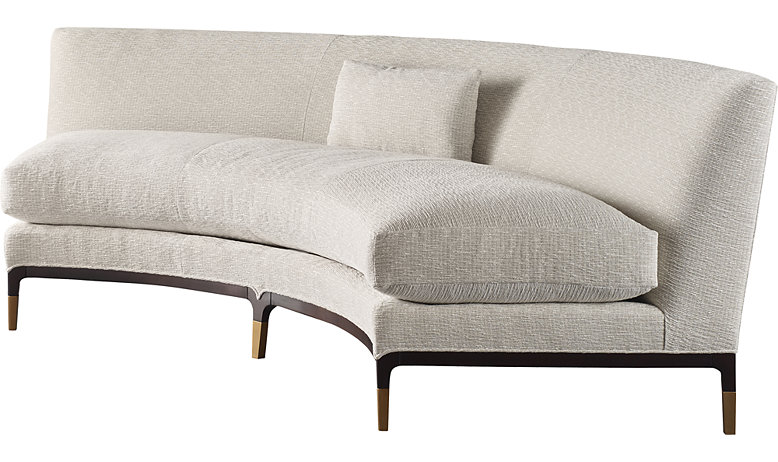 curved armless sofa, Baker Furniture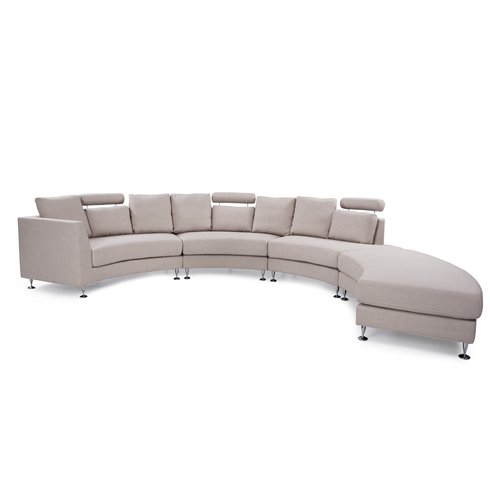 Velago sectional, Wayfair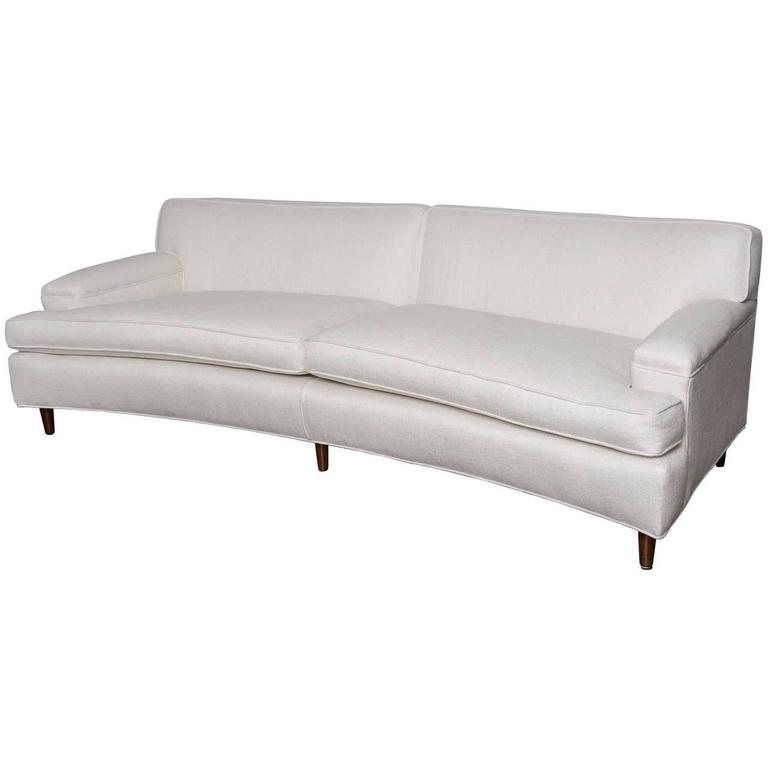 curved sofa, 1st Dibs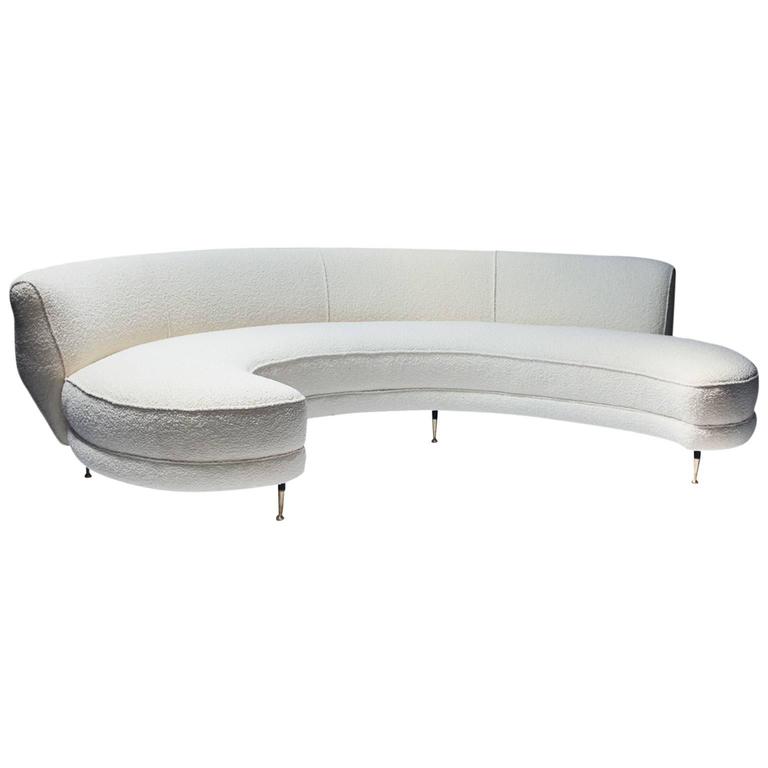 curved sofa, 1st Dibs (sold)