Today I'm wondering which of the following two bathrooms you prefer.
Option 1 – What do you think of the gallery wall in this bathroom? The wall is packed floor-to-ceiling with colourful artistic goodness, but the rest of the bathroom is simple and white.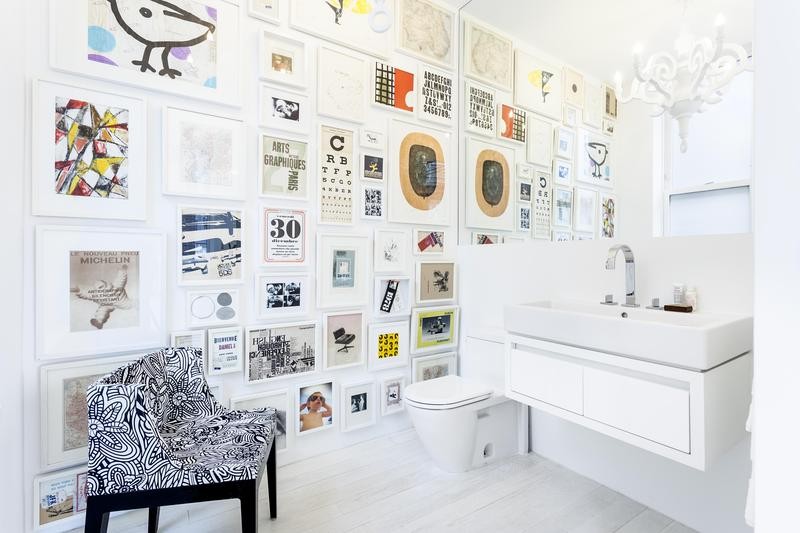 Option 2: This bathroom has two small pieces of art that are simply framed and placed above the mid-height tiled walls.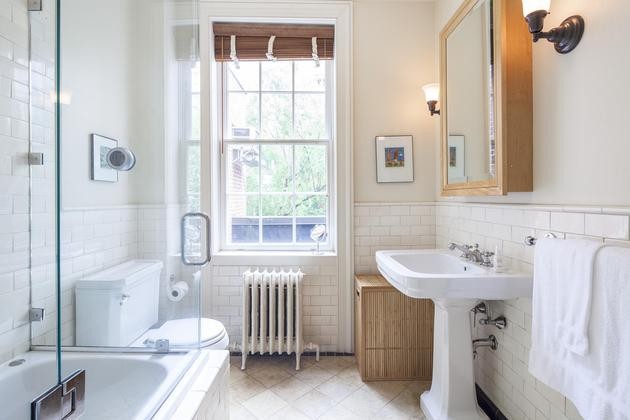 Thoughts? What kind of art do you have in your bathroom? I opted for a full-on Rorschach gallery wall in my upstairs bathroom and it's doing a good job distracting me from the too-grey-for-me tub surround and floor.