Recently, I styled some outfits with various totes from Sea Bags – a Maine shop that specializes in crafting high-quality bags and accessories using recycled sails.
Today, I'm taking you on a close-up tour of my customized tote. I adore it! Truly. Absolutely did not expect to love it as much as I do.
But, first, a photo of me during one summer of sailing (which made it onto the cover of Ontario Sailor magazine, by the way):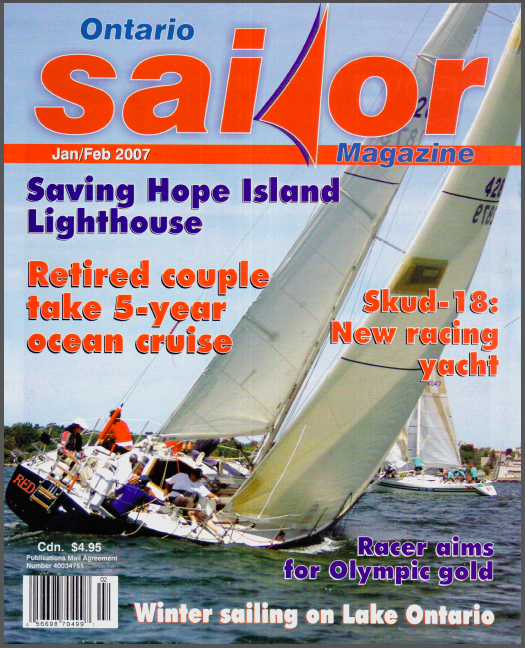 There I am in red, weighing the boat down…and enjoying the view, ignoring the fact that things were getting pretty wild on the high seas (ha ha – not the high seas, but it sounds  dramatic). It doesn't look like I was working so hard, but I assure you that my role was essential. That's what I like to tell myself! As a graduation gift from my Master's program, my parents contacted the magazine and photographer and got their hands on the original photo. I now have it framed on my office gallery wall. I love it. This is a special photo and brings back many happy memories.
So now back to the whole point of this post – my Sea Bags tote. Do you see those massive sails on the boats? Sea Bags reuses olds sails like those and turns them into an amazing collection of totes.
My custom monogram tote arrived several weeks ago, and I was certainly surprised by the quality of it. For today's post, I'm sharing five things that I like – really really like – about my customized Sea Bag tote.
1. The size. The tote is large, and it's going to be a great bag to bring to Florida this summer. It's also good for trips to the market and short getaways, too. The tote can fit a few towels, and it can certainly fit enough for an overnight trip.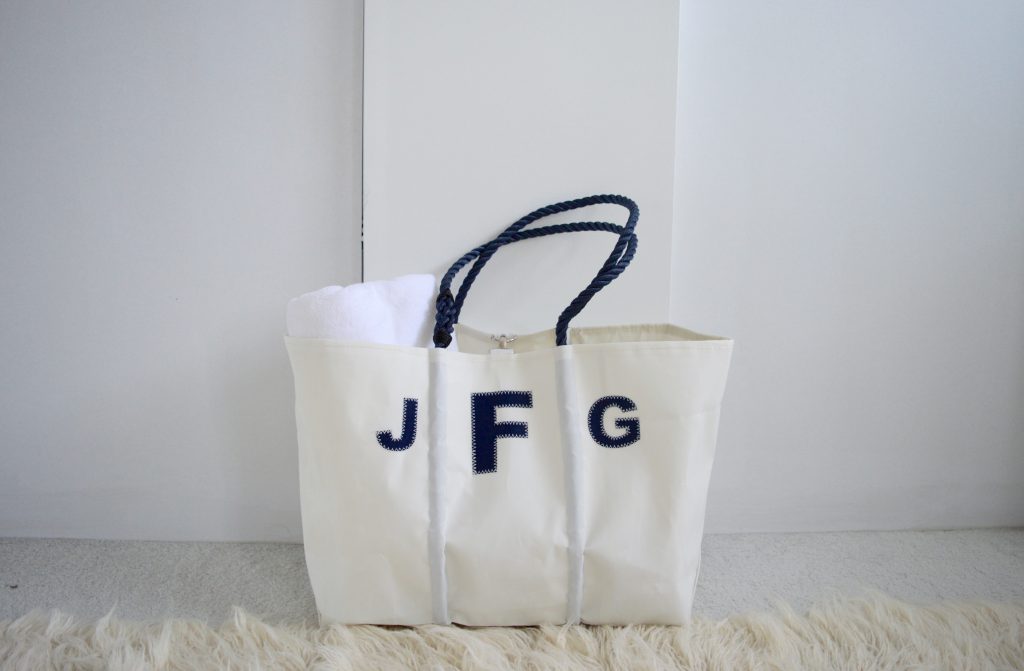 2. The stitching. I knew the sail material would be substantial, but I didn't expect the stitching to be so detailed and designy (yes, I just made up that word). This was a very nice surprise!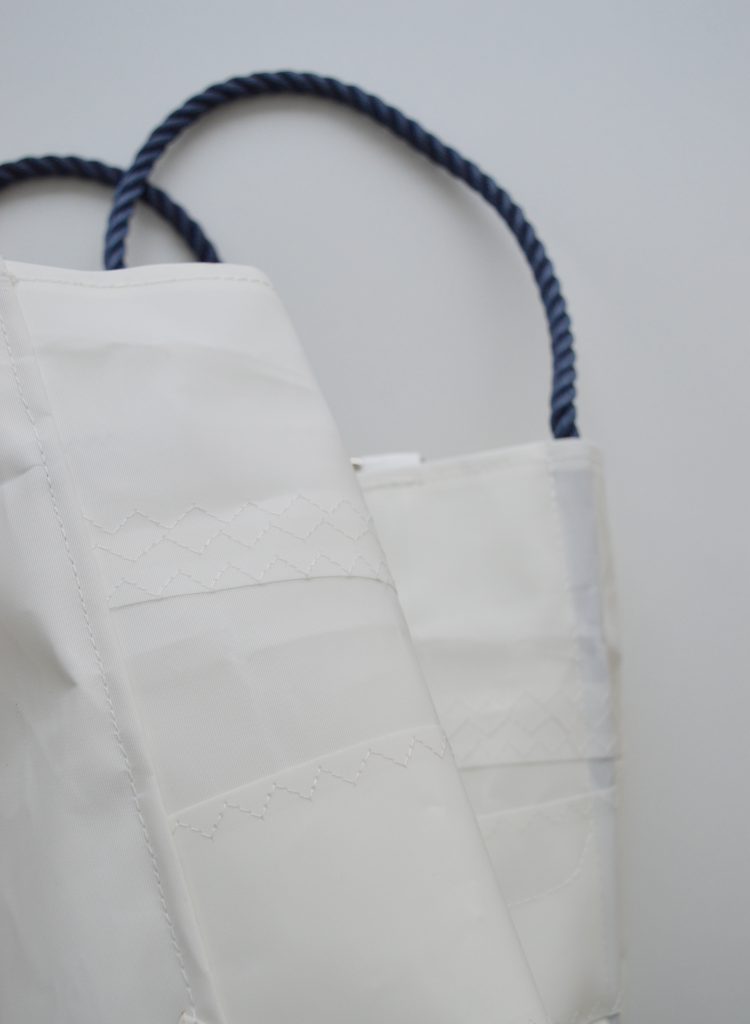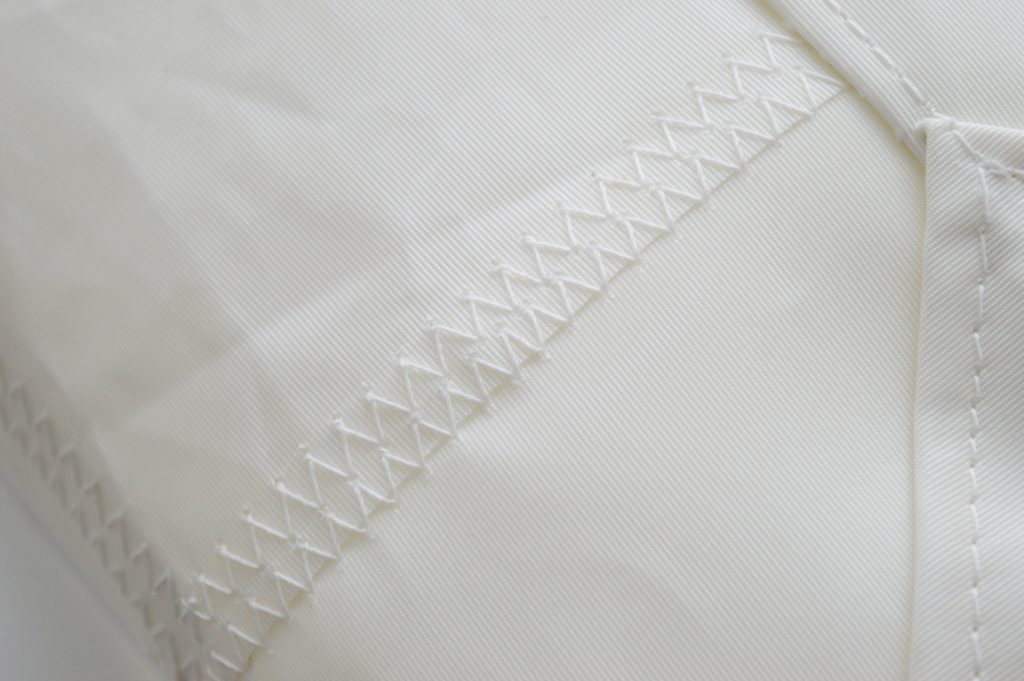 3. The clasp. Another pleasant surprise was the strength and weight of the clasp. This is an optional feature, and I would encourage you to opt-in. It's a shiny detail that's functional, too.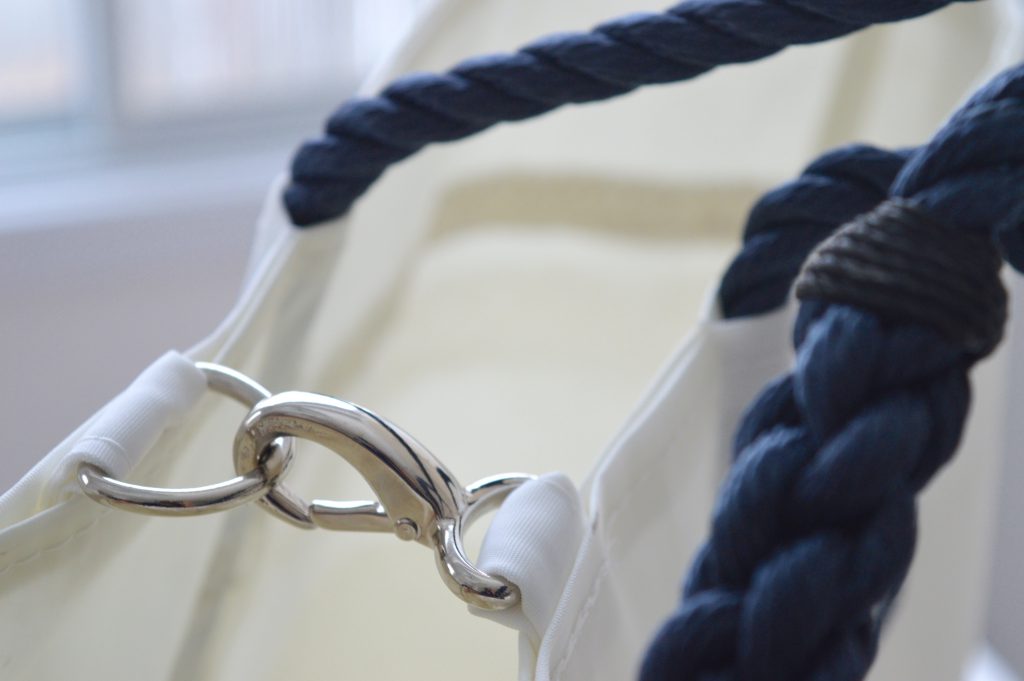 4. The custom letters. Anything personalized floats my boat. I'm thinking that my last name initial should have been the biggest and in the middle, but I may have placed my order too quickly to pay attention to monogram etiquette. Word to the wise – investigate the options before you place the order!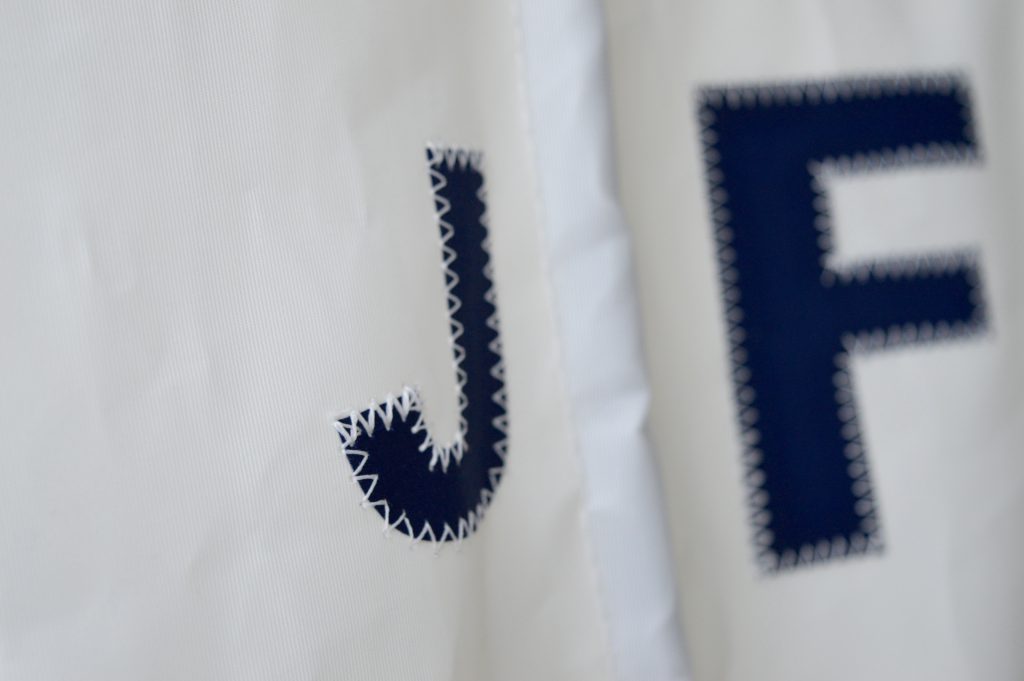 5. The extra inside pocket. This was an add-on, and I would certainly recommend it. Inside pockets like this are great for keys, lipstick, money, and more. I also like that the branding is on the pocket. This reminds me that my tote was Made In America by a team of passionate people!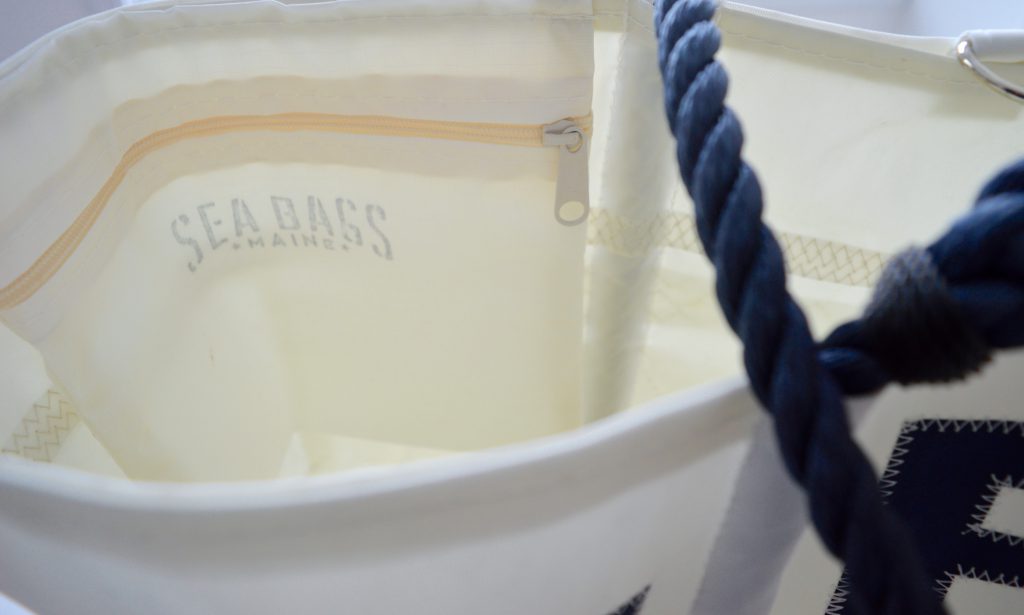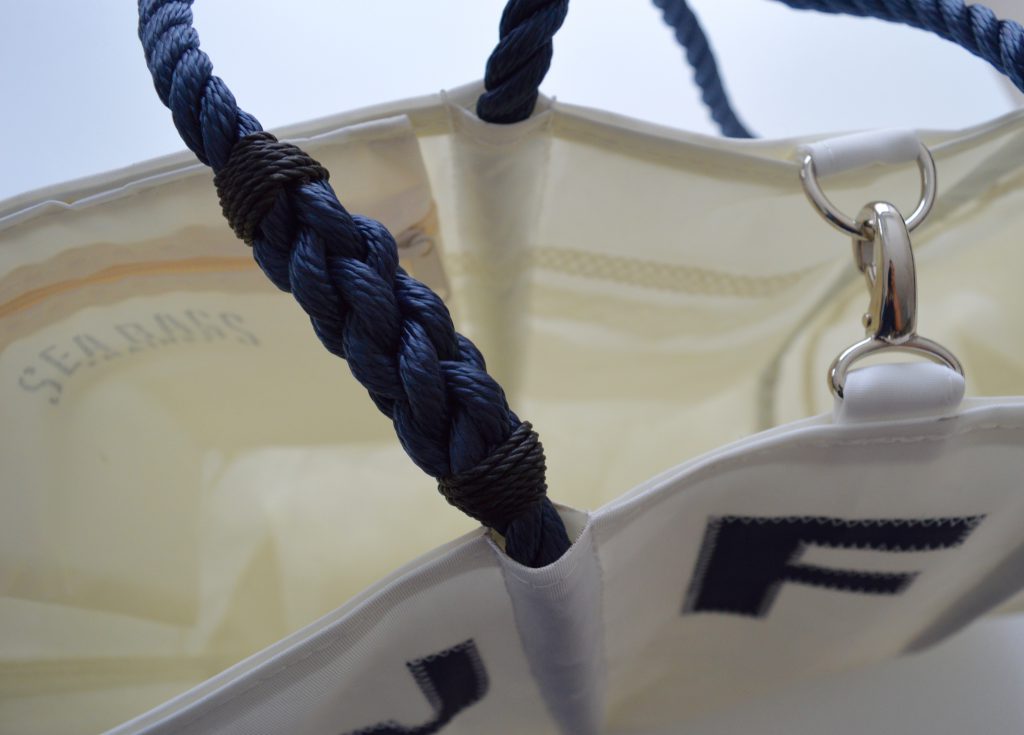 There are so many options that you can consider when you place your Sea Bags tote order. My bag, for example, starts at $185 USD, but the inside pocket ($20) and the clasp ($10) were add-ons. The Sea Bags team used navy handles instead of the traditional hemp version on my bag, and I'm so happy that the Sea Bags team decided on these custom options for me. I'm very appreciative, and this design is definitely me!
Note: If you're a Canadian customer looking to place an order, call 1-888-210-4244.
Thanks to Sea Bags for sponsoring this post. All opinions are my own.
Save
Save
Save
Save
Save
Save
Save
Save
Save
Save