A few weeks ago, on our way to the lake, we stopped at Cowbell Brewing Co. in Blyth, Ontario for a meal. Blyth, for those of you (like me) who have never heard of it is about 80km west of Waterloo and 85km north of London. It's only about 25km inland from Lake Huron. Honestly, I wasn't entirely convinced a purposeful trip to a brewery was for me. I don't drink beer, you see. I was told, however, that I would love Cowbell on account of the architecture of the main building…and the food. In fact, this turned out to be true. I was impressed!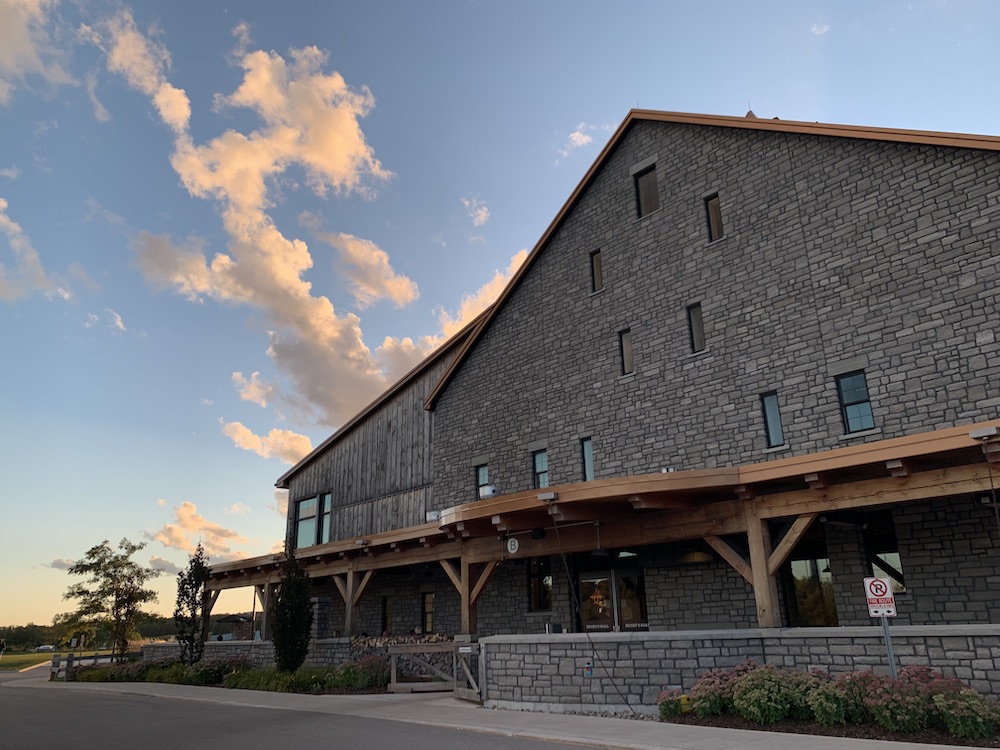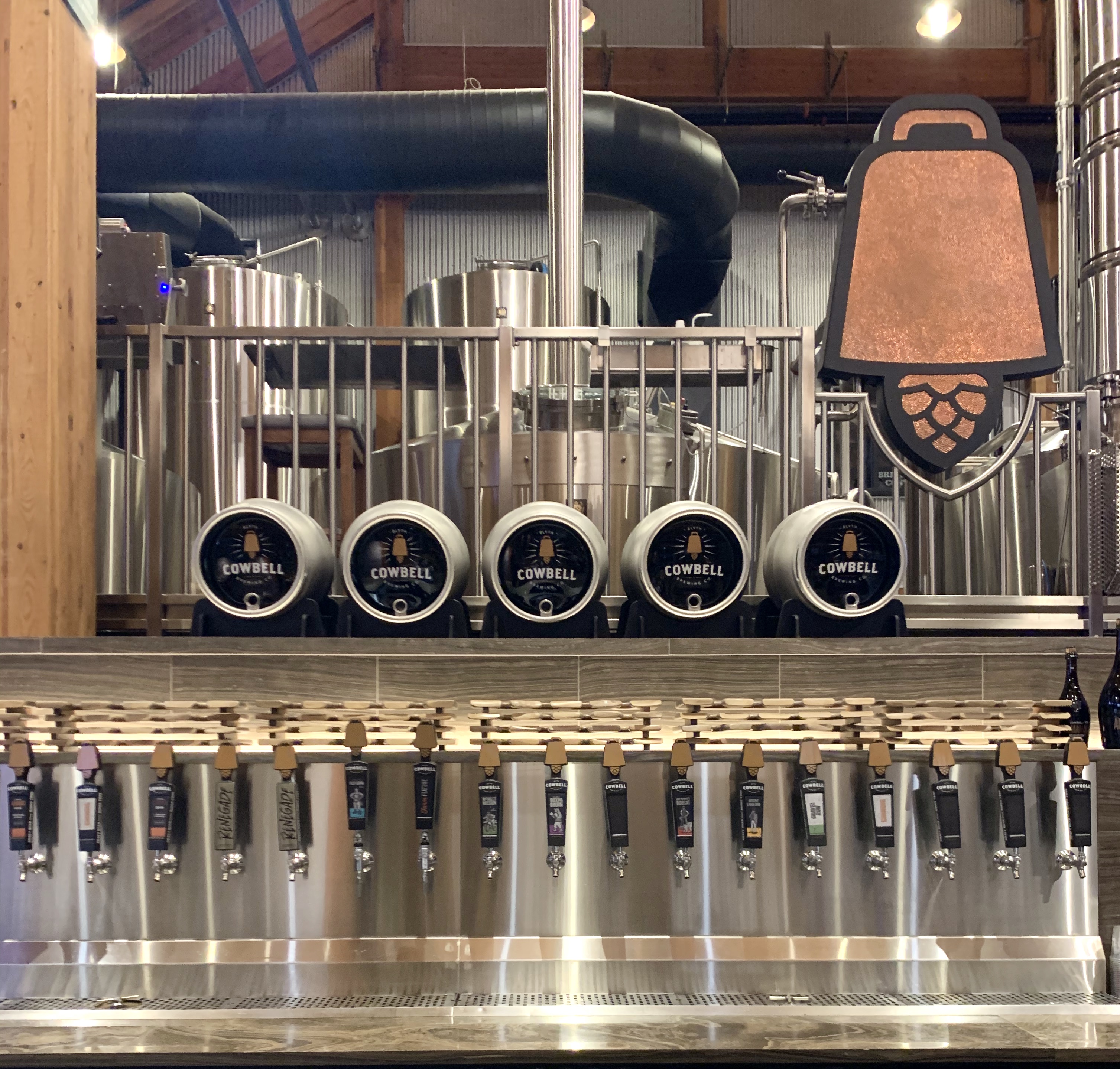 Cowbell's main building is enormous. It sort of reminded me of the main building at the St. Jacob's farmers market. Think wood, massive ceilings, and impressive stonework.
On this trip, we ate outside because we didn't have a reservation and there was a bit of a wait for inside seating. Outdoor dining is currently my preferred option anyway, so it worked out well. I opted for the classic burger and a sangria. Both were delicious. The (branded) burger was oh so good!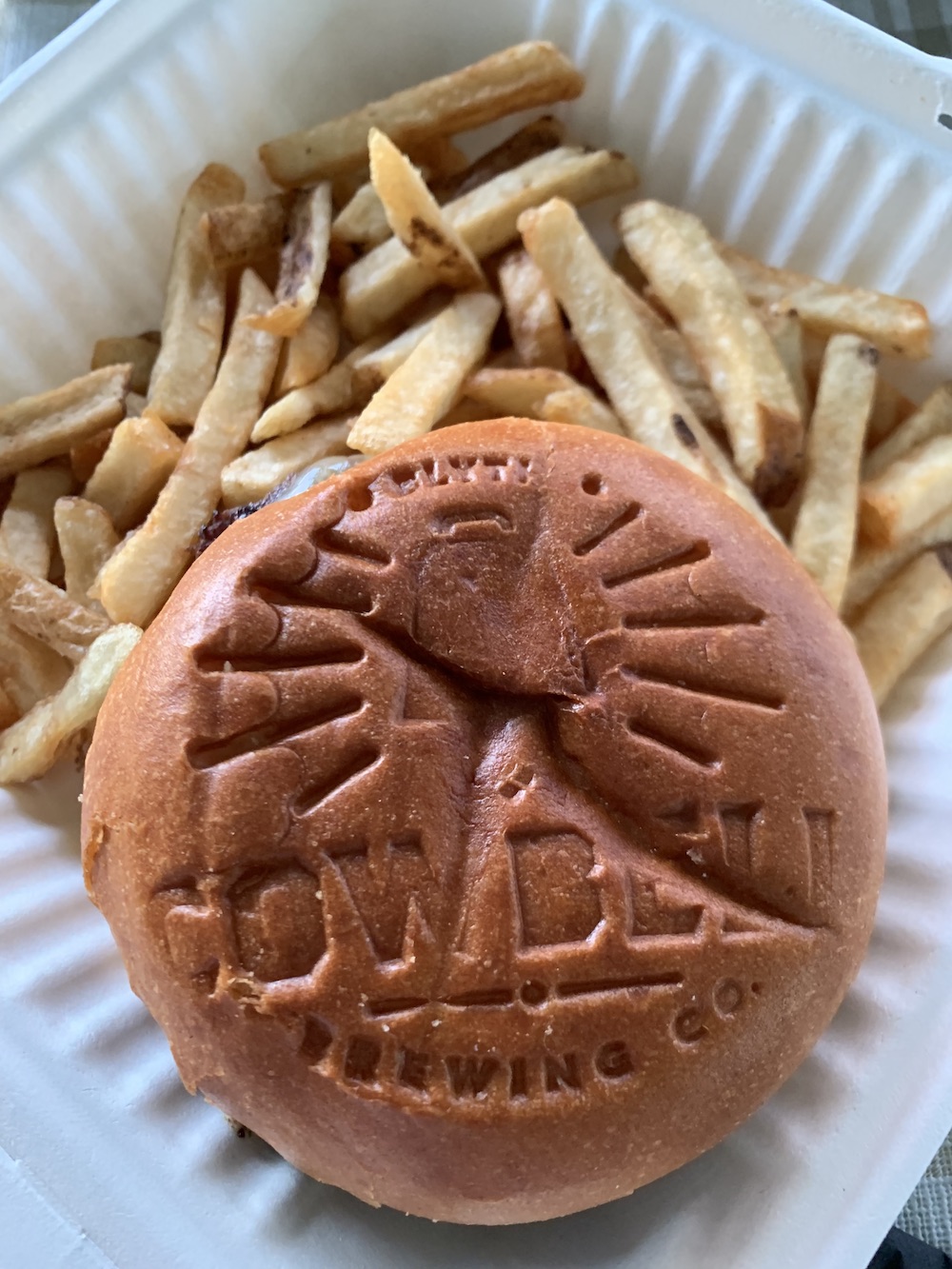 Beyond a trip to the country for an excellent meal, a visit to Cowbell is worthwhile if you have any interest in learning about branding (and brand compliance). Everything (everything) is branded at Cowbell. The Cowbell store is stocked with products that are made in partnership with local merchants and creators. I was fascinated by Cowbell's branding approach.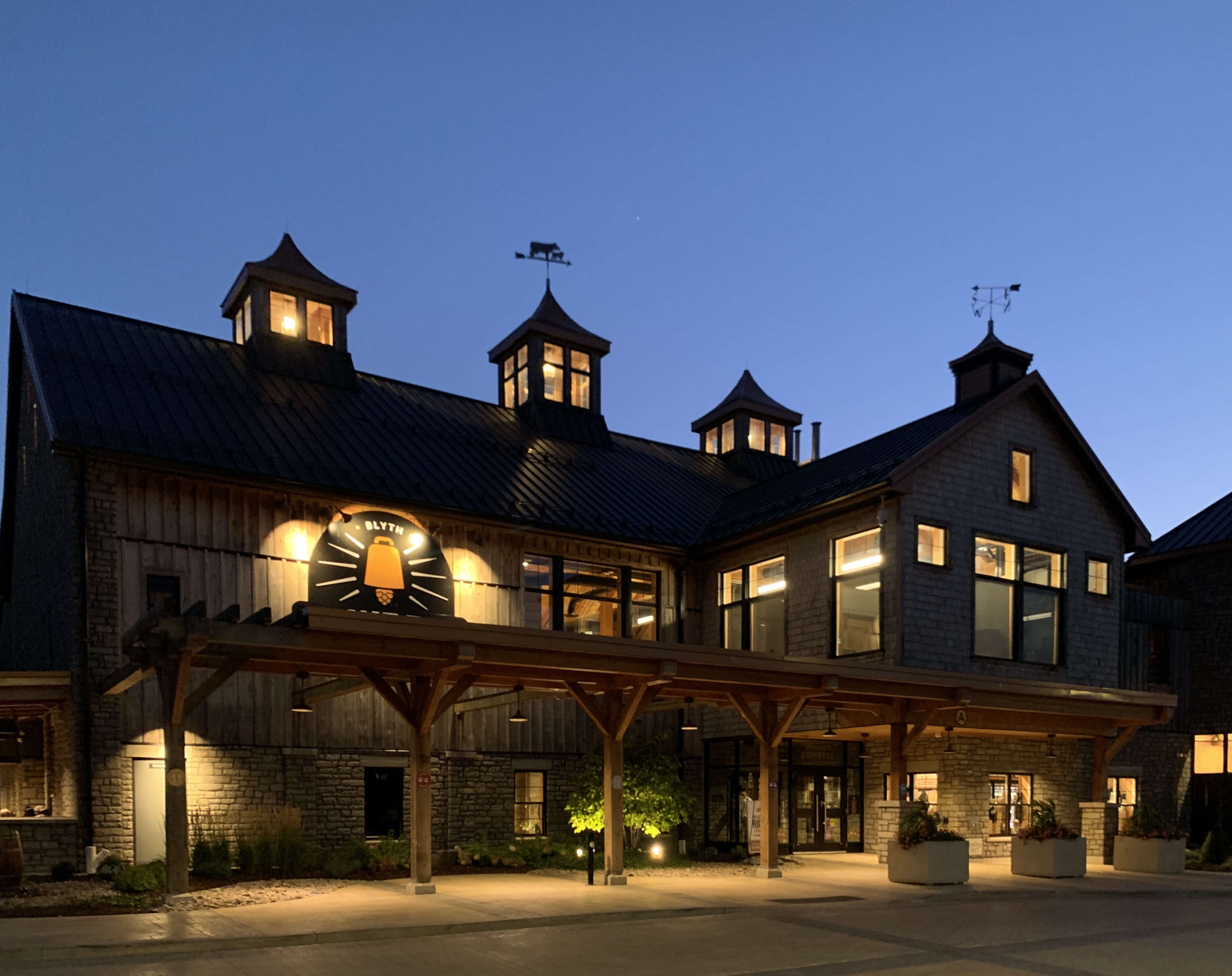 On our visit, we chatted with the friendly staff who told us about Cowbell's start just a few years ago (in 2016) and its future plans of a fruit and vegetable garden and barn. I am already looking forward to my next visit when I also aim to go on a Cowbell tour (yes, even though I don't drink beer).