This year is all about #Canada150. Our country's notable birthday is encouraging me to explore what lives outside of my neighbourhood. I'm a traveler as you may have noticed, but traveling for extended periods of time is challenging given my schedule. That's why I'm trying to travel closer to home for shorter periods of time.
I recently took a day trip to the Collingwood area of Ontario. The region is about a 2-hour drive from Waterloo, which makes it a great day trip destination. The main purpose of my trip was to relax at the Scandinave Spa Blue Mountain.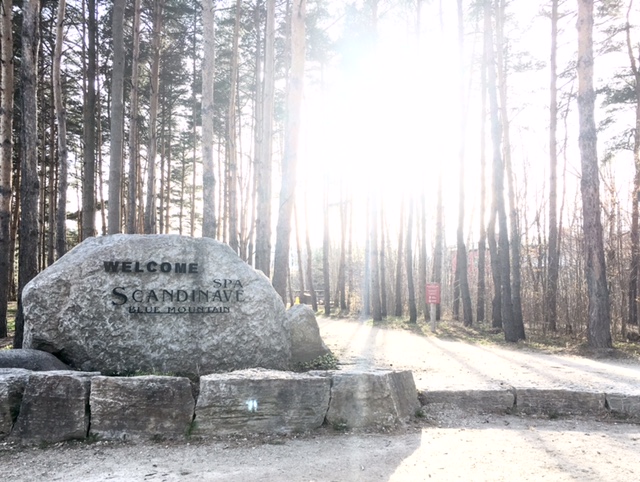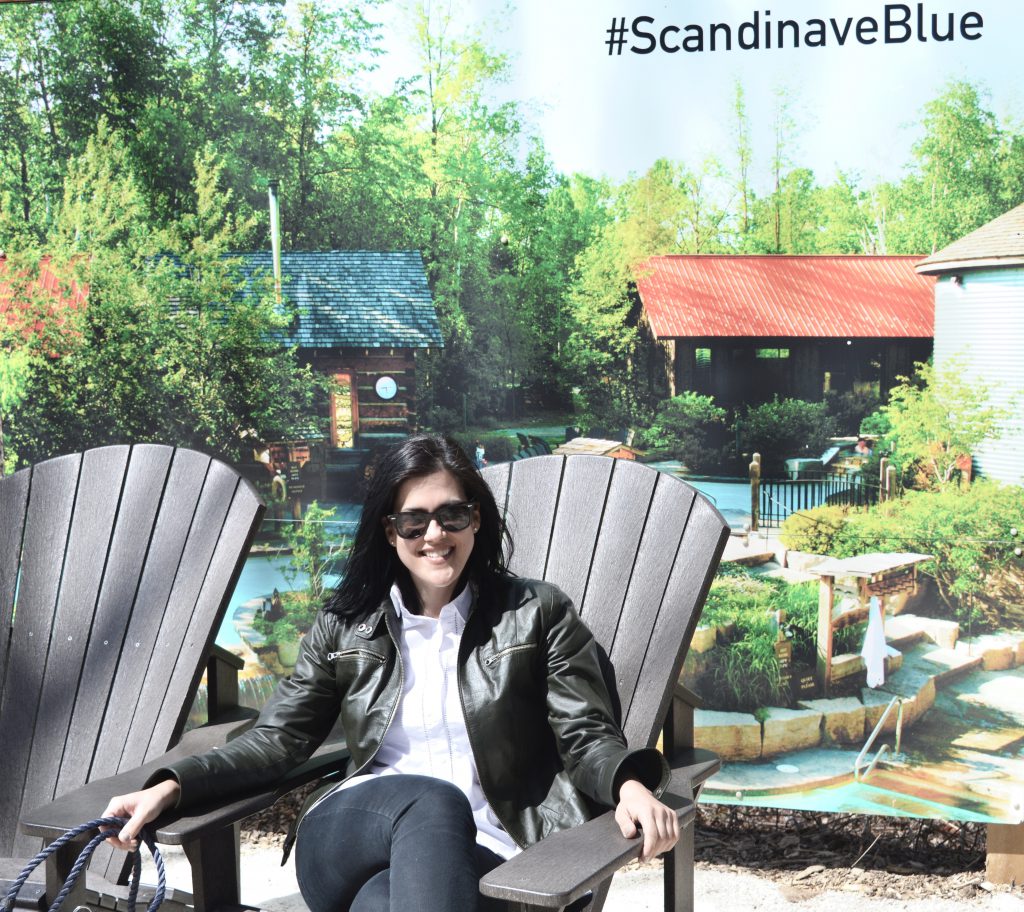 don't be fooled – this is just a photo backdrop since cameras are not allowed in the baths area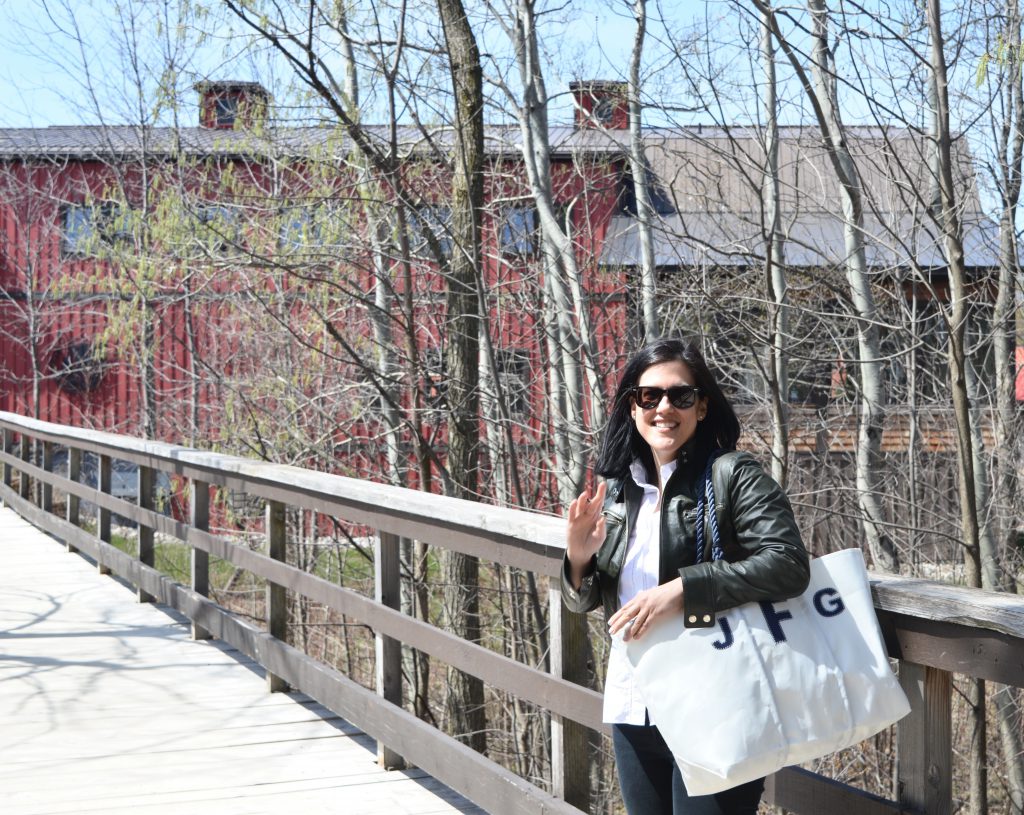 the trees are absolutely beautiful – even if they don't yet have their leaves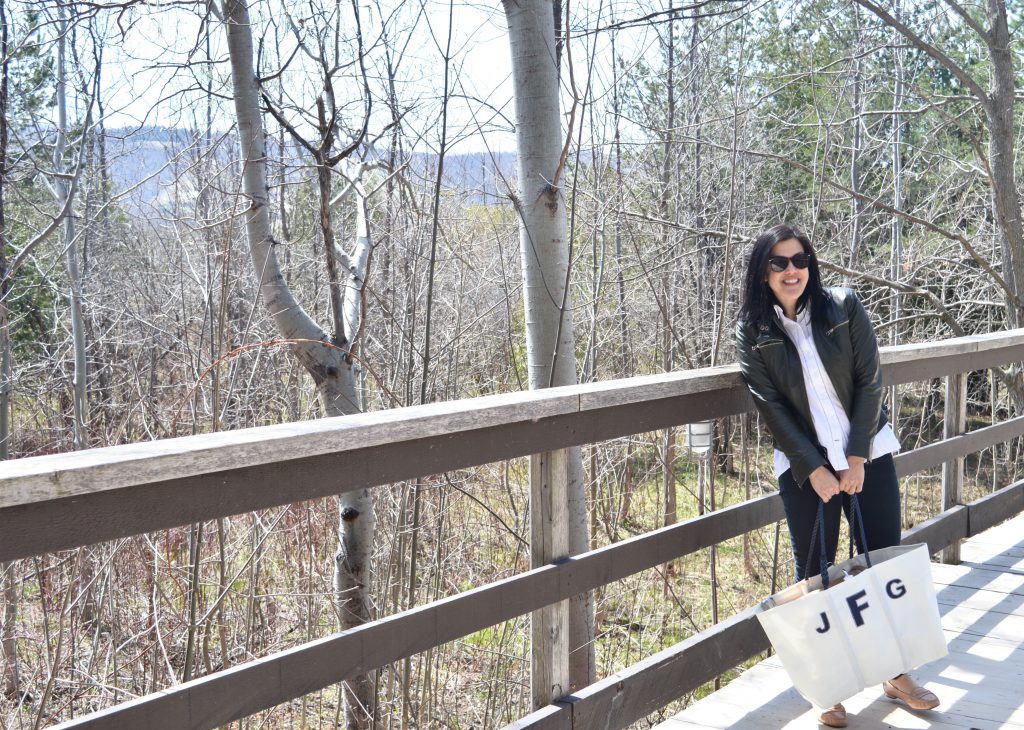 I brought along my Sea Bags tote, and it was perfect!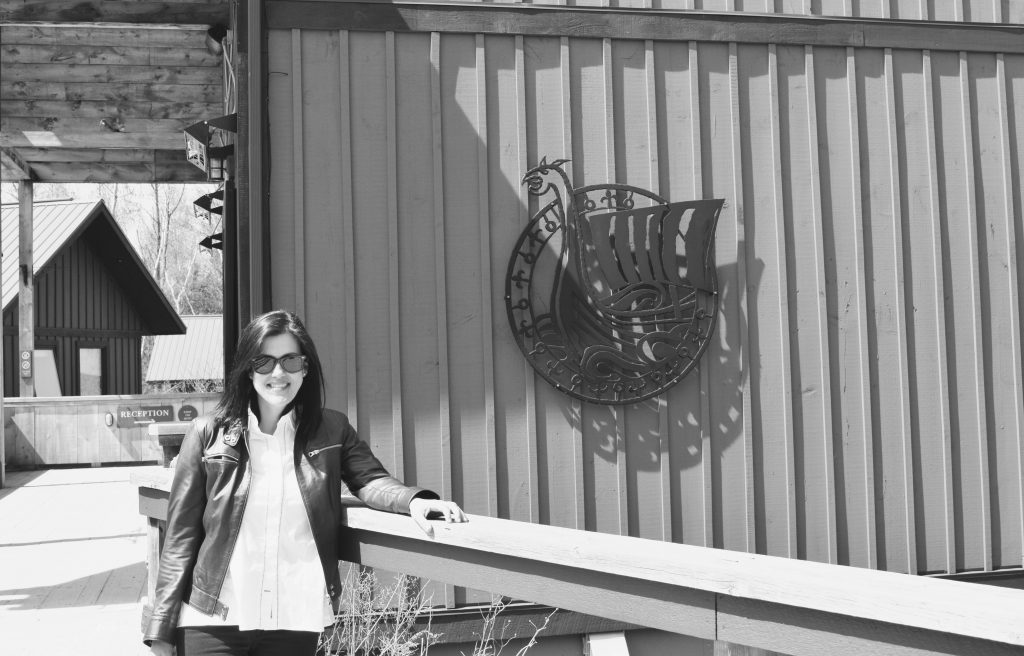 walk down memory lane – here I am two years ago in the same location
It has been a few years since I first went to Scandinave, so my trip was long overdue. Since my last trip, Scandinave has added an infrared sauna, relaxation solaria, and multiple indoor and outdoor loungers.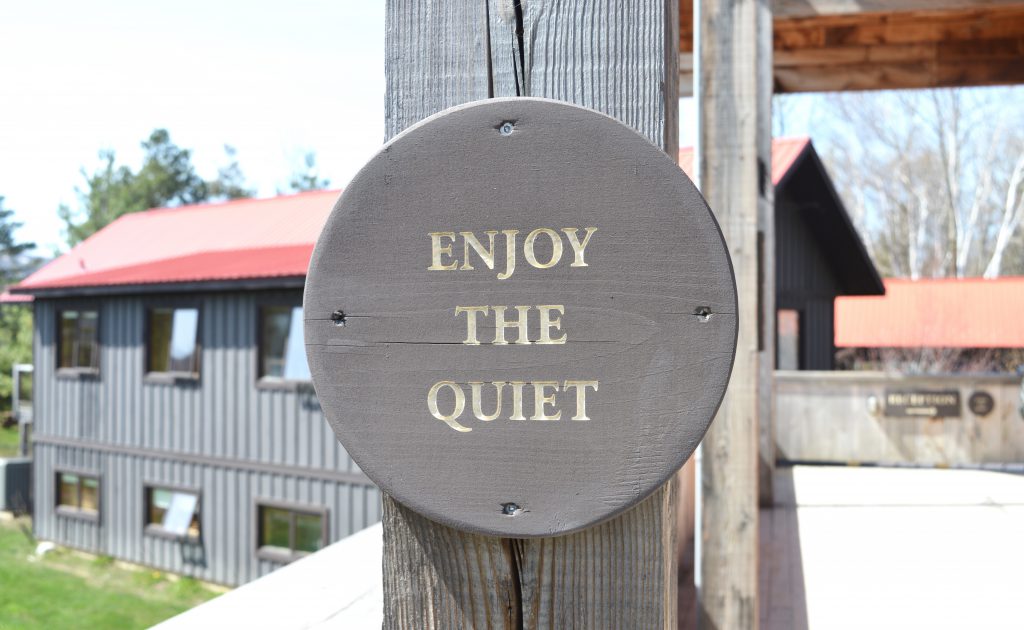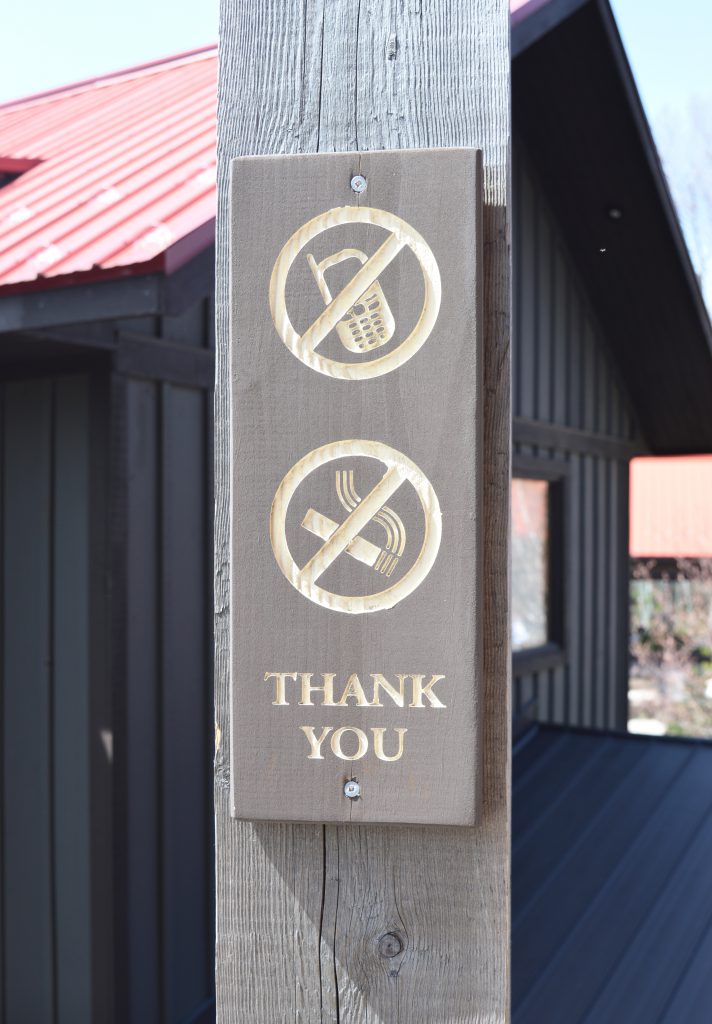 one of the best parts of Scandinave – the quiet
The idea at Scandinave is to alternate between hot, cold, and rest periods in a calm, quiet environment. We started with the infrared sauna since it was new, and we wanted to try it out. Thumbs up! We moved to a warm bath, then plunged into one of the cold baths (I could only go up to my thighs!). A rest outside turned into a short snooze, then the routine continued. And continued some more. For four more hours. Heavenly! Magical! Perfection!
Scandinave Blue has an infrared sauna, a traditional sauna, a eucalyptus steam room, three warm(er)(est) bath pools, and three cold(er)(est) bath pools. In addition to these, there are multiple indoor solaria with loungers and magazines for rest periods as well as plenty of outdoor spaces with Adirondack chairs, fire pits, moon loungers, and hammocks. The views in every direction are beautiful – even when there are no leaves on the trees. You can imagine the views as Scandinave is surrounded by 25 acres of forested land!
In between this challenging routine of hot-cold-rest, I had to have a massage. Ha! Right? Tough life! (Have I mentioned how grateful I am!?) I booked myself in for a massage because (a) I seem to be on in a self-care phase at the moment and (b) I've never had a massage.
I met with Cathy, a Registered Massage Therapist, who explained her approach and told me to relax. Done. I was already in full-relaxation mode because of the baths, but I relaxed to the extreme with the massage! Cathy was great and definitely made my first massage experience a positive one. I thought she was going to massage me karate-chop-style, but she didn't. Apparently, I believe things I see in movies? Anyway, the massage was definitely a worthwhile experience, and you can be sure I'll be having another one at some point in my life! If you book a massage, access to the baths is included. It's best to book your massage months in advance as the website suggests.
The weather on the day I went was absolute perfection. It was sunny and cool, but warm enough to lounge outdoors on the moon loungers.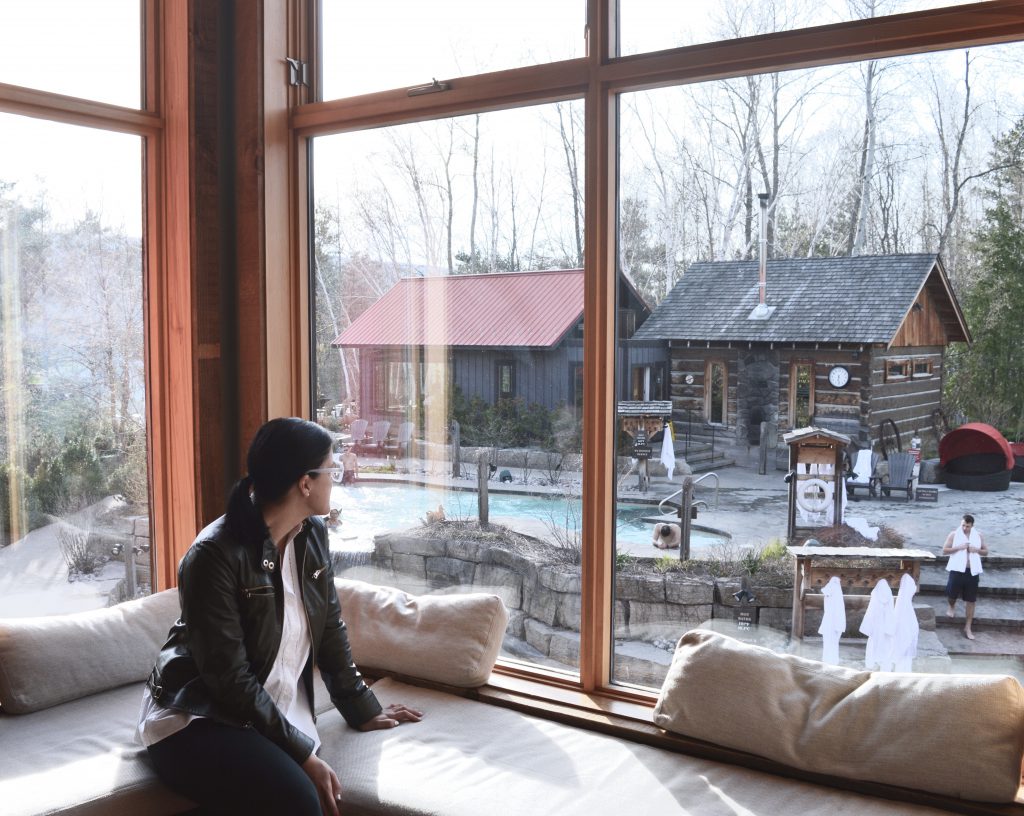 A day at Scandinave Blue is supposed to rejuvenate, revitalize, and relax you. I'd say it definitely did for me! Mission accomplished.
If you only plan to go to Scandinave for the baths experience, go. If you're looking for more, try a massage. Bath access is $55 and a Swedish massage is $145. If you'd like to extend your visit, check out the packages as well as the getaway packages.
The Collingwood area is beautiful year-round, so anytime is a great time to go! And if you're not able to get to Collingwood, there's a Scandinave Spa in Whistler, Old Montreal, and Mont Tremblant.
Thanks to Mallory and Mylisa for arranging my visit. All opinions are my own.
Save
Save
Save
Save
Save
Save
Save
Save
Save
Save
Save
Save
Save
Save
Save