So I'm not getting married. And I don't work for Langdon Hall. But…seeing as I love pretty things, delicious food, flowers, gorgeous interiors, and parties, it seems very fitting that I bring you news of weddings at Langdon Hall. Right? Yes!
Last weekend, I was invited to attend Langdon Hall's wedding preview day – a day where Langdon Hall dresses up in its best wedding attire, hosts vendors (makeup, music, florals, planners), and brides, grooms, and their families can tour the grounds and book (or confirm) a Langdon Hall wedding.
Or, if you're like me, you're a local blogger who can't seem to stay away from Langdon Hall, so you attend the event and snap a gazillion photos of all the beauty.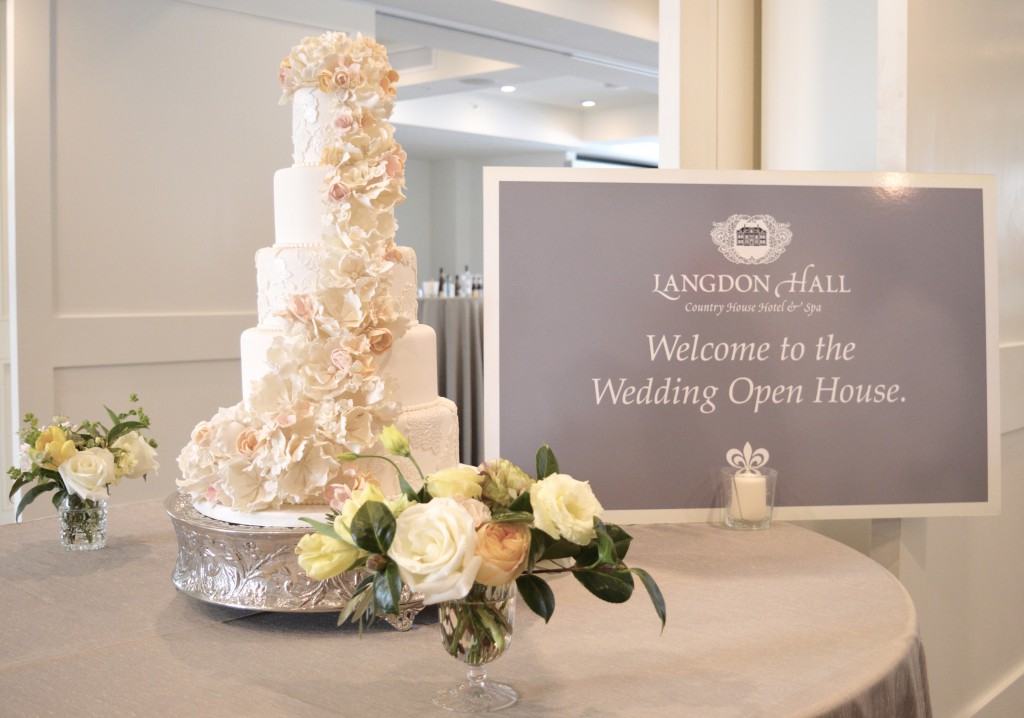 This visit was extra special because Langdon Hall's new event space, the Firshade Room, was finally revealed! This new addition can host parties up to 120 people. I was impressed that the space has the traditional coffered ceilings, traditional furnishings, and walls of windows that make the space bright, modern, and inviting. Well done, LH crew!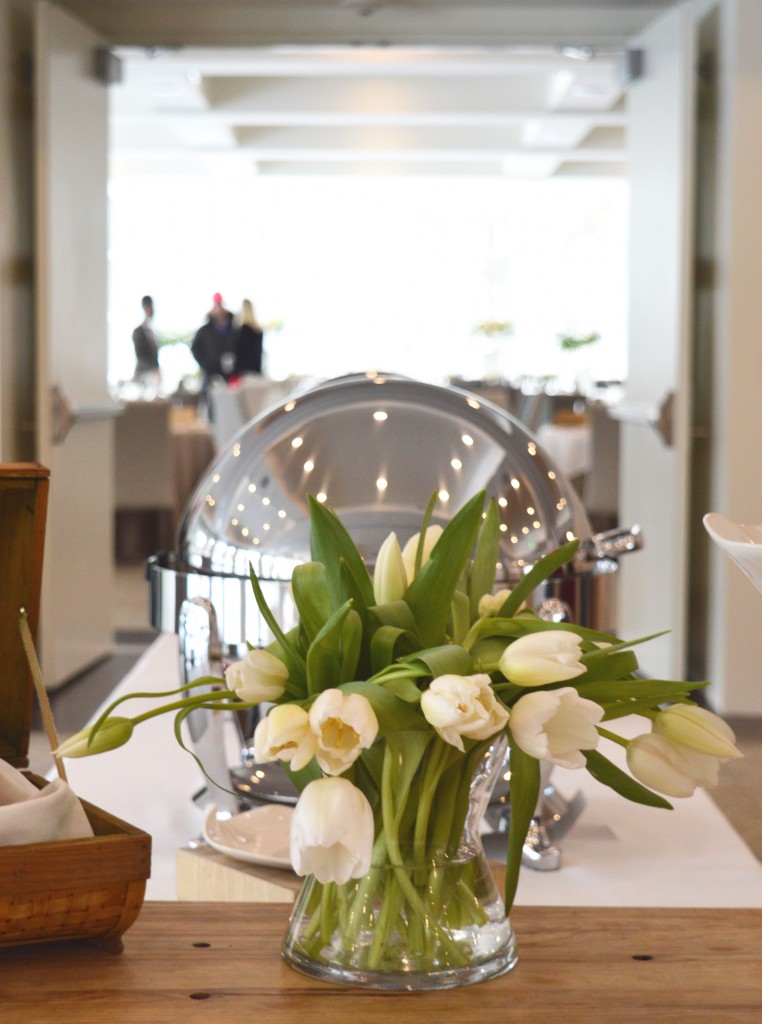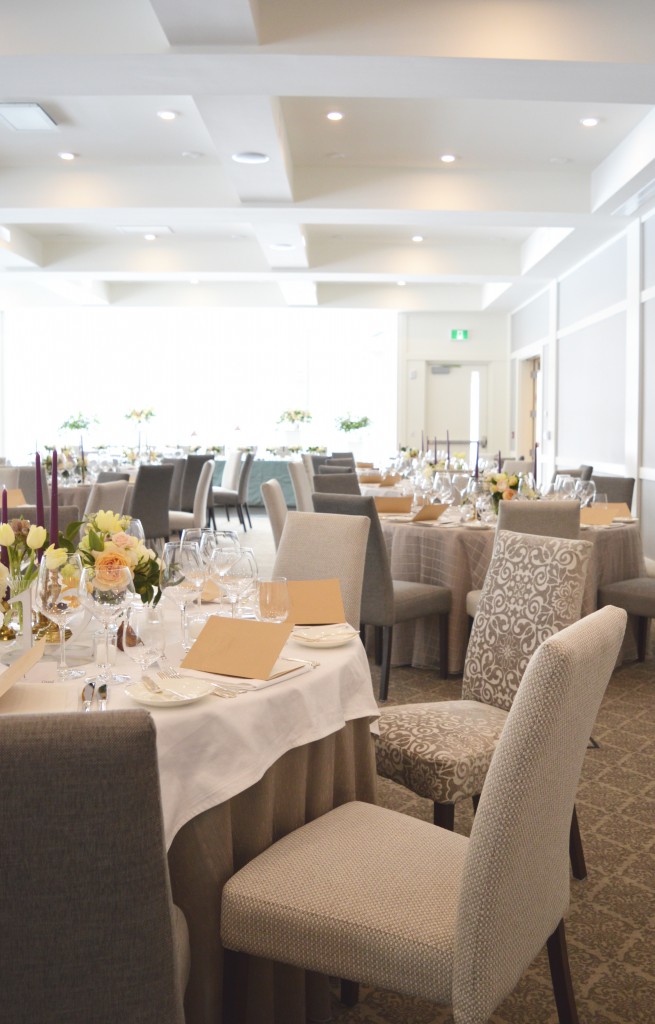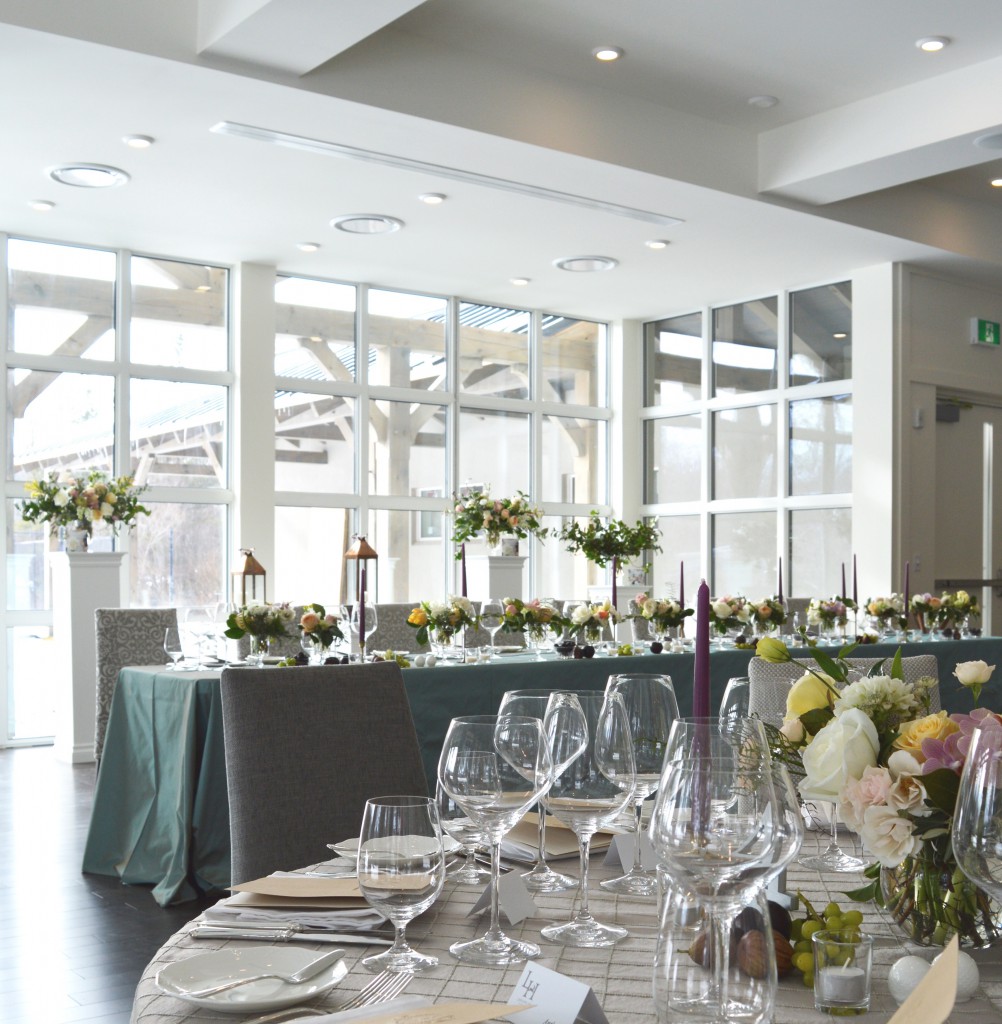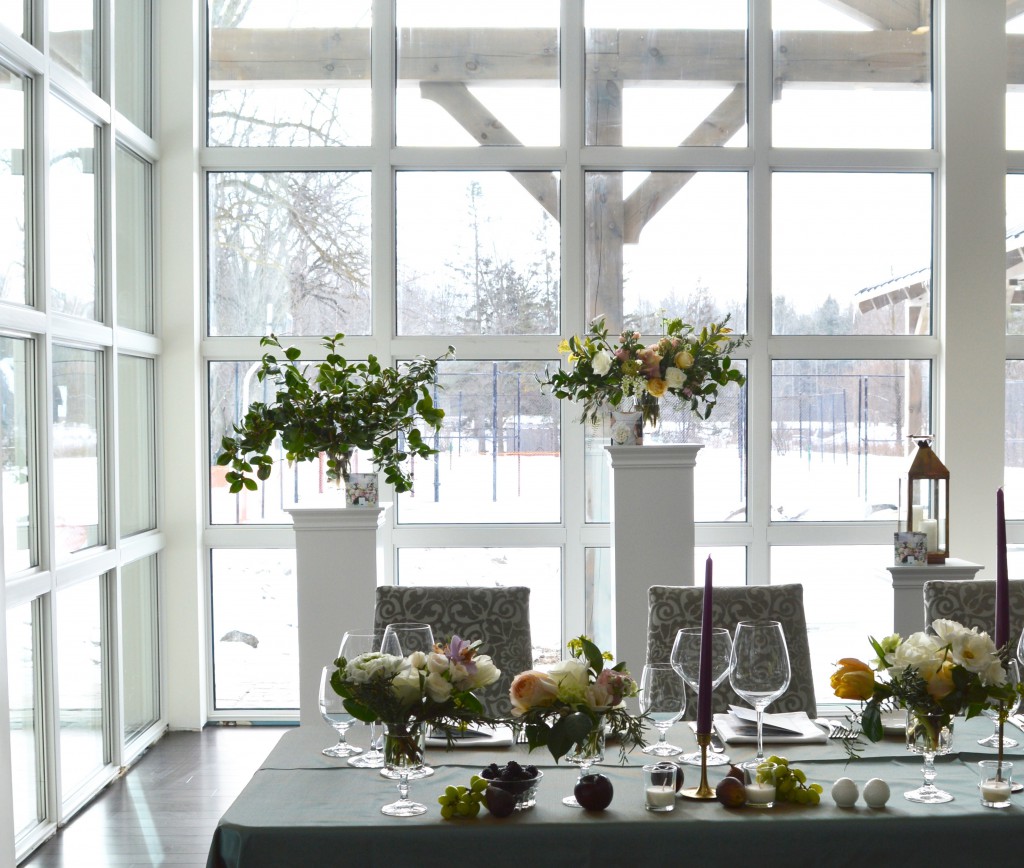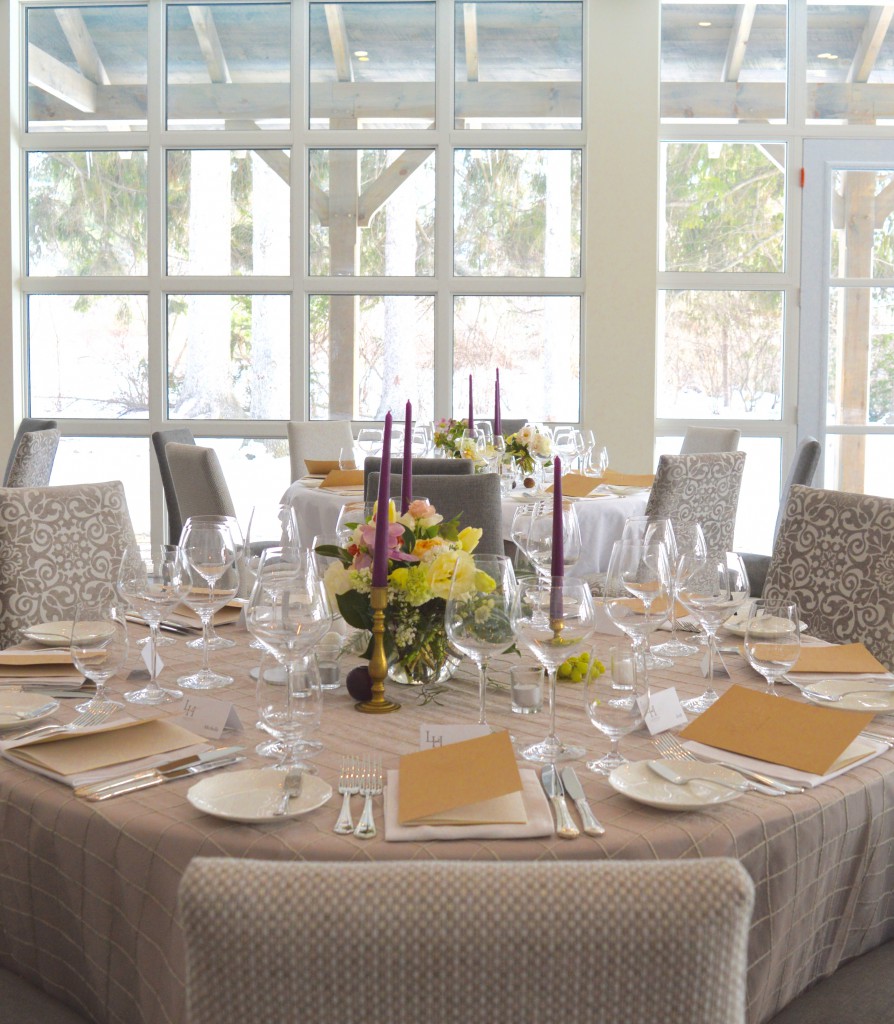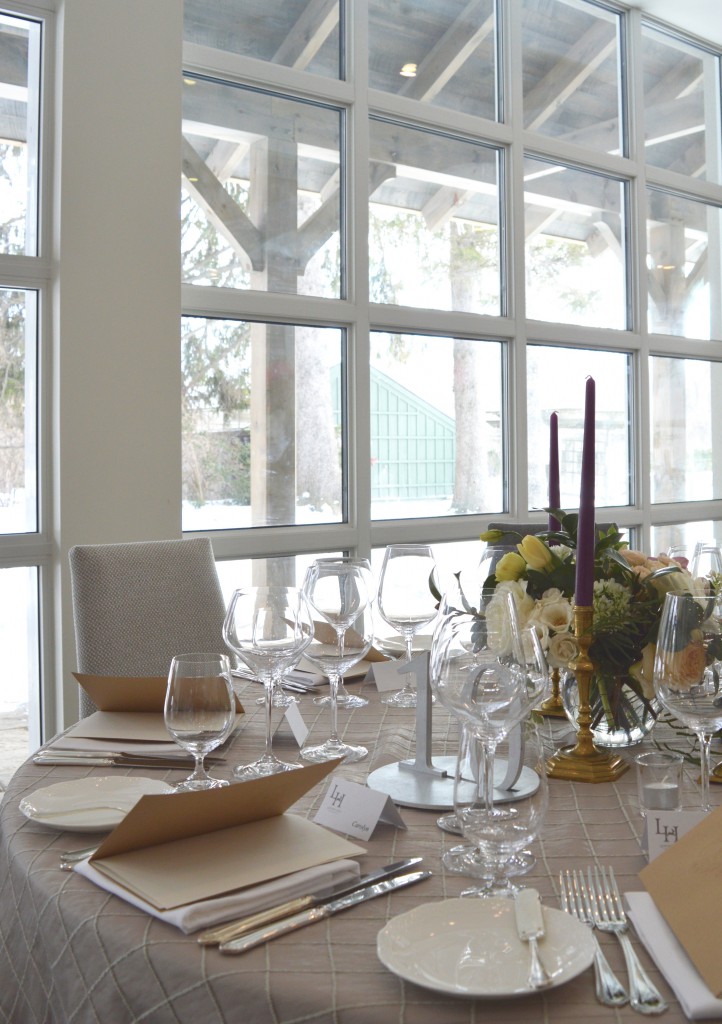 Any good party has a dessert table, am I right? Kitchener's Cake Box – and owner Yvonne – were showing off some beautiful creations. The sugar flowers really caught my attention, and the cake "dripping" with icing was my favourite. I learned that there are many couples who are very much interested in the chalkboard effect on their cakes. I thought it was interesting how the chalkboard trend is popular in home and cake design.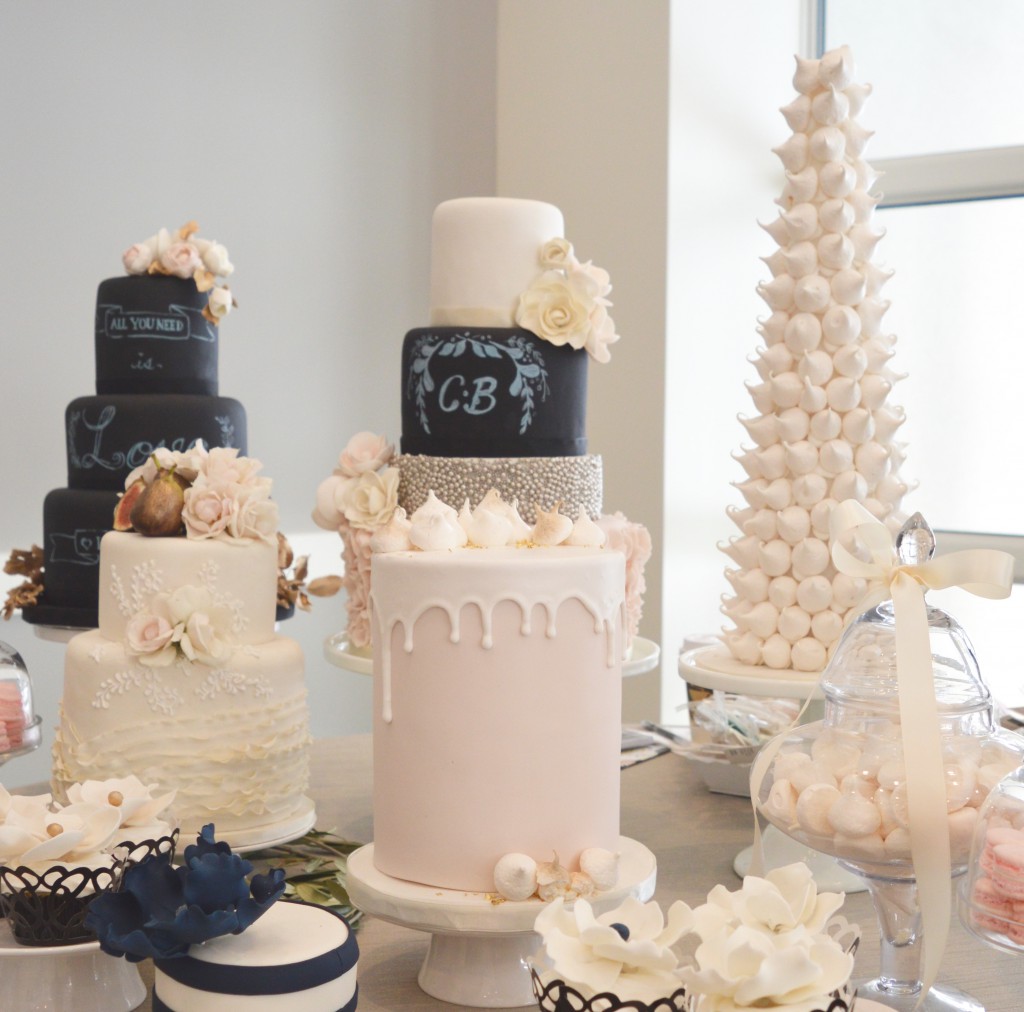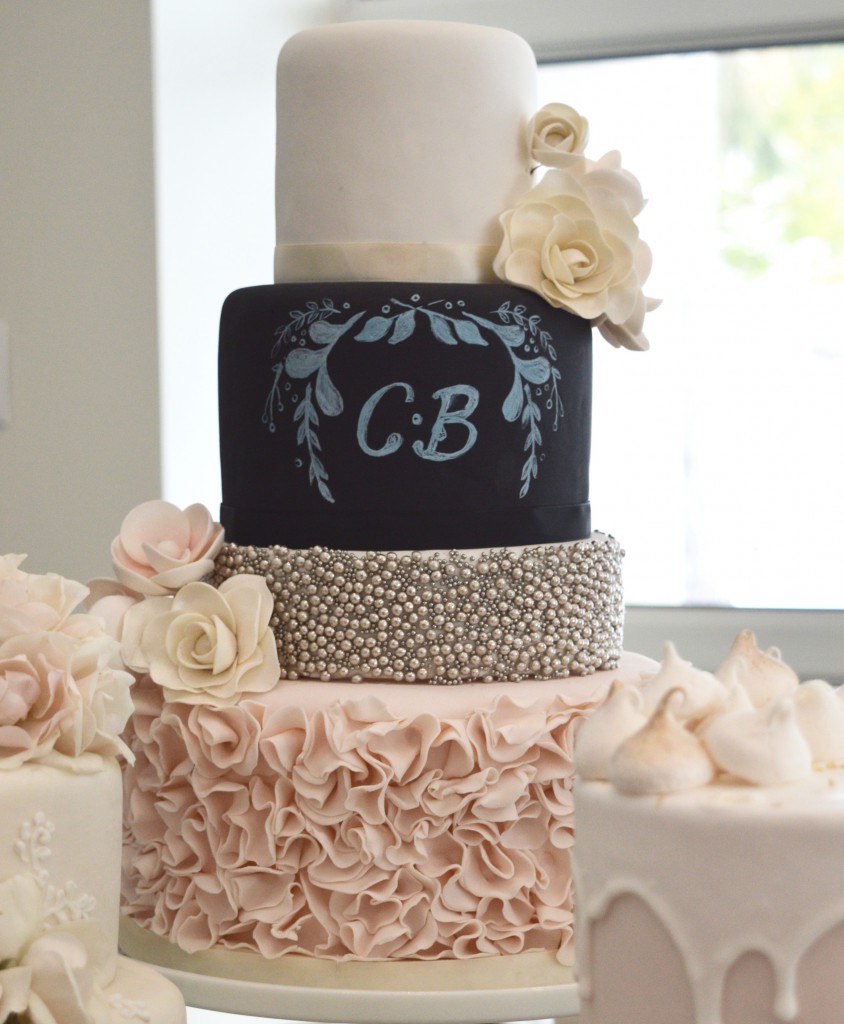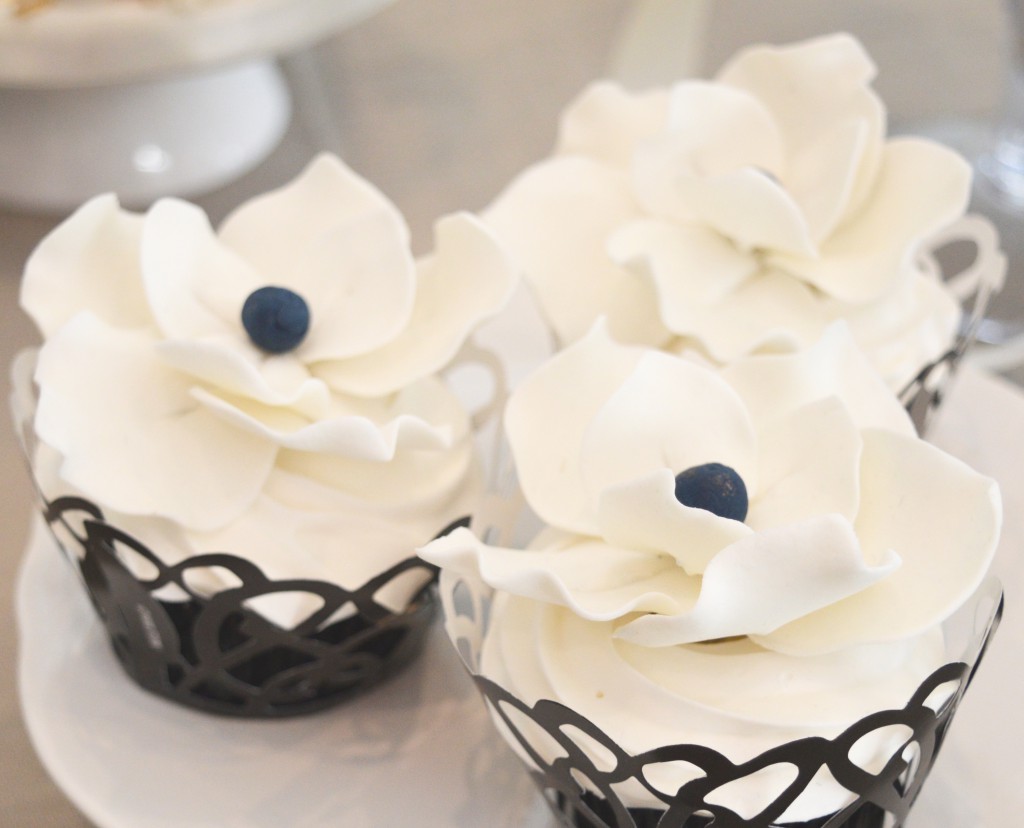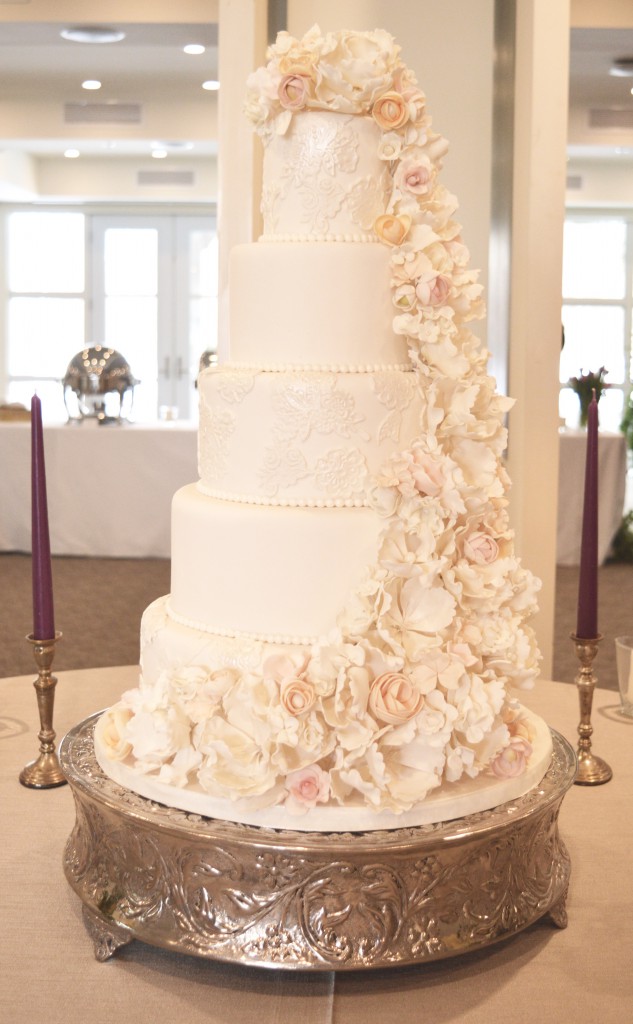 creations from Cake Box
Chef Jason Bangerter took me on a quick behind-the-scenes tour of the state-of-the-art kitchen in this building (still a bit of a construction zone – I wore a hard hat). The kitchen is done in stainless and white Corian, and the industrial stoves, fridges, and ovens are mighty fine! Chef has big plans for this kitchen, and I'm definitely looking forward to following along.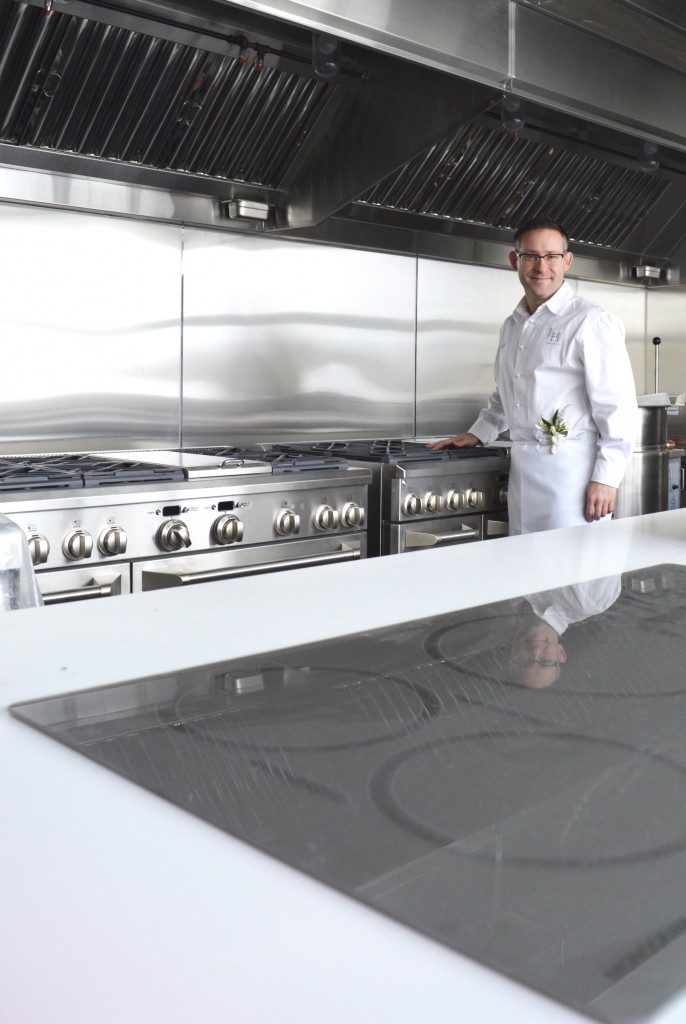 GE appliances will be working hard in here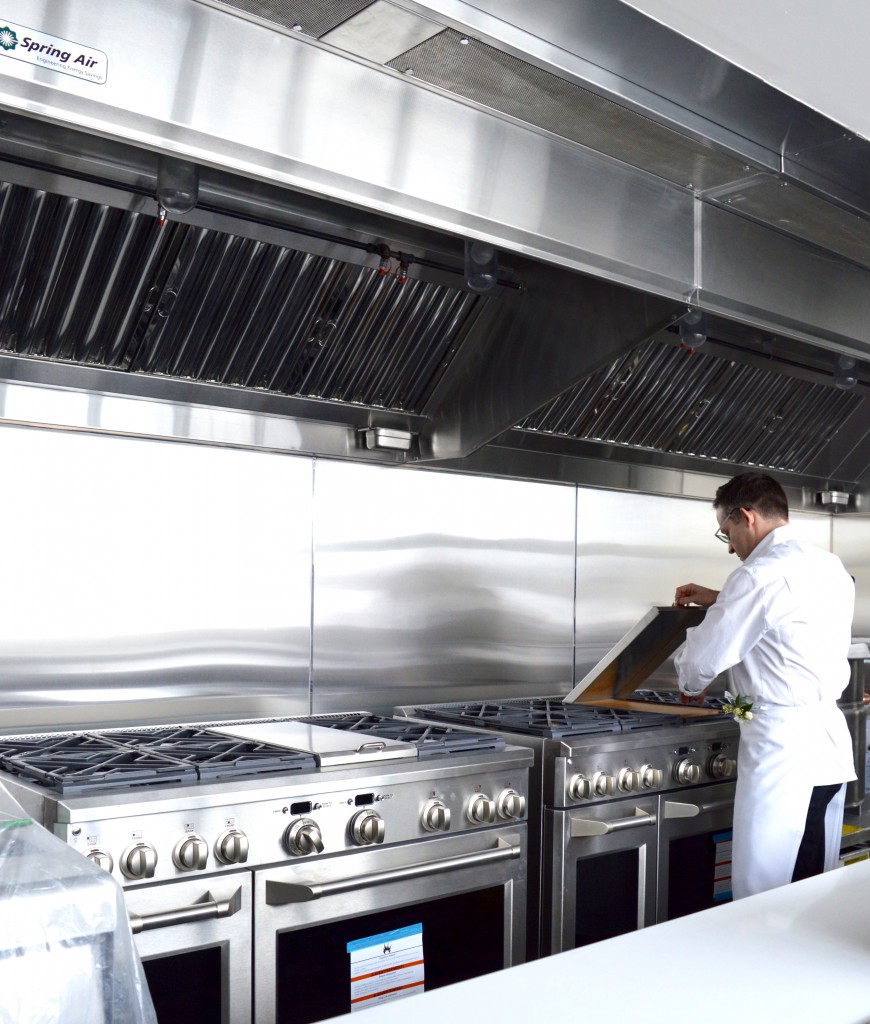 I lost count of how many burners and ovens were in this kitchen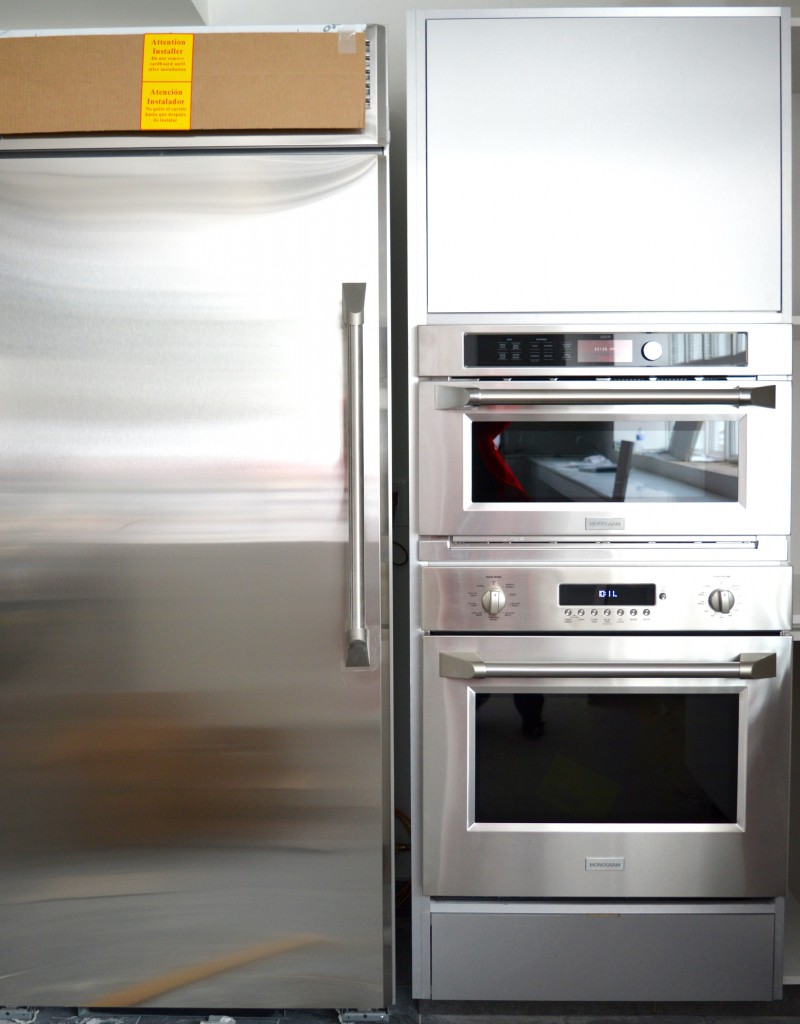 a brand new kitchen (still covered in packaging!)

Chef and his team were serving up several delicious nibbles, including mini croque madame, beet-dipped quail eggs, and cucumber soaked in rose water and topped with powdered raspberry.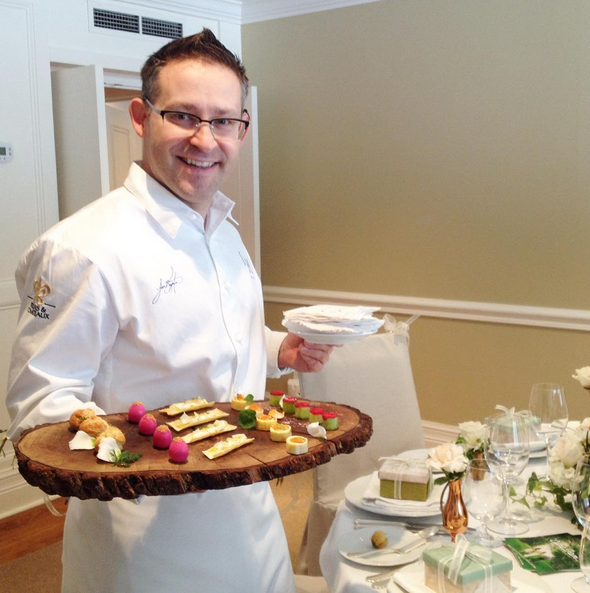 Chef Bangerter serving up his creations
Beyond the new Firshade event space, other areas of Langdon were decked out for the day. The Orchard Room was bright and inviting with florals created by Tina of Living Fresh.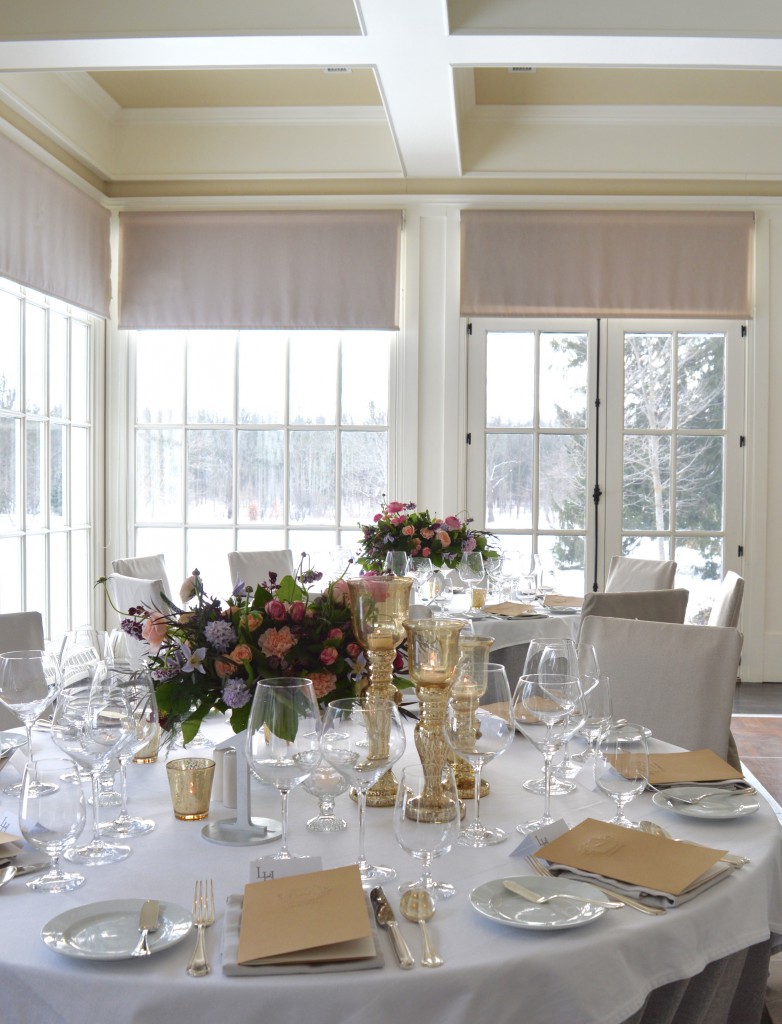 guests can be spoiled by gorgeous views and fresh florals in The Orchard Room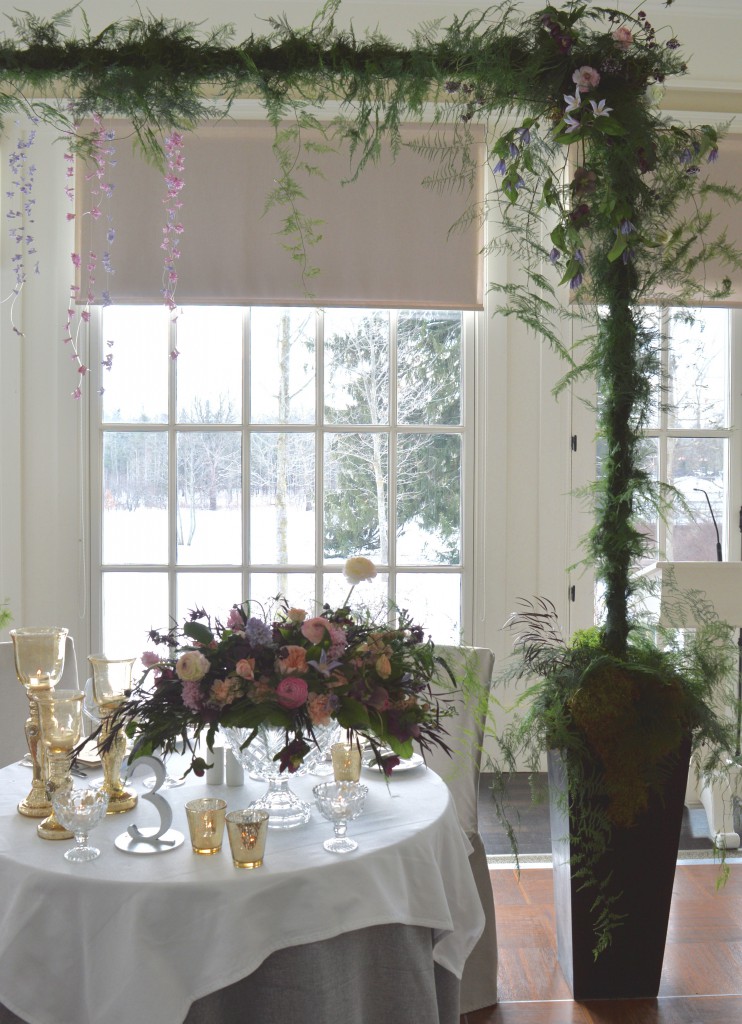 a special table set-up for the happy couple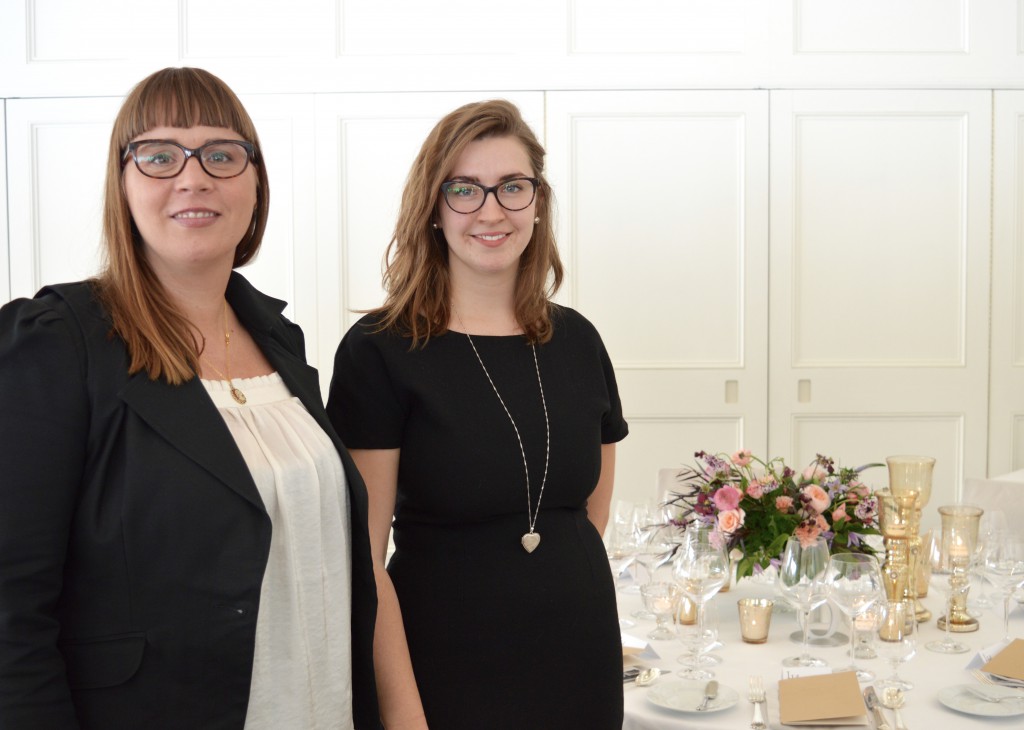 Tina and Katrina of Living Fresh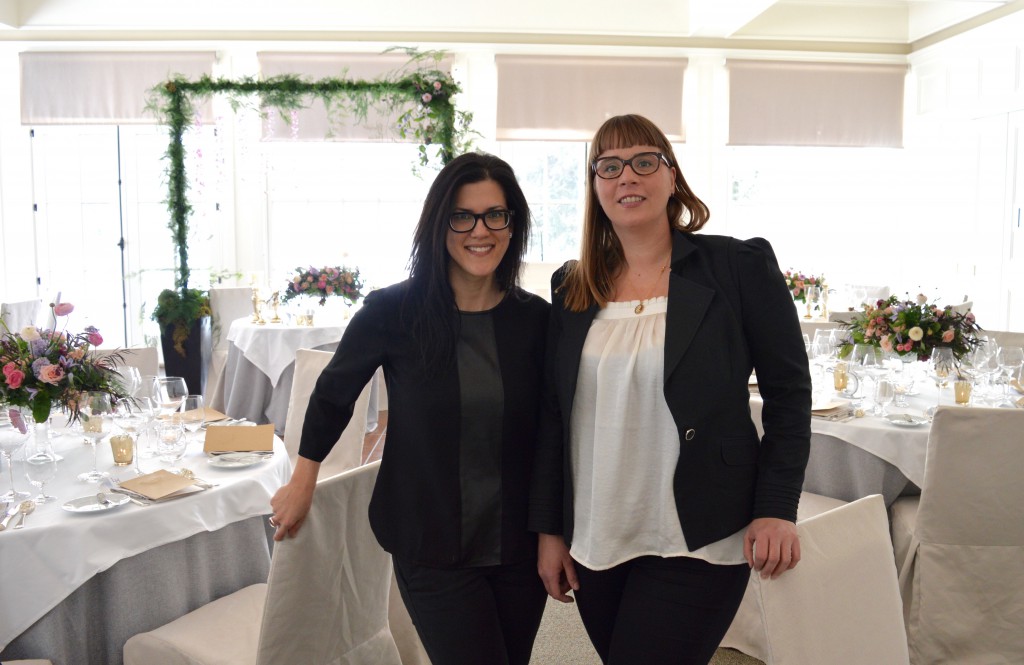 me and Tina (loving our black and white)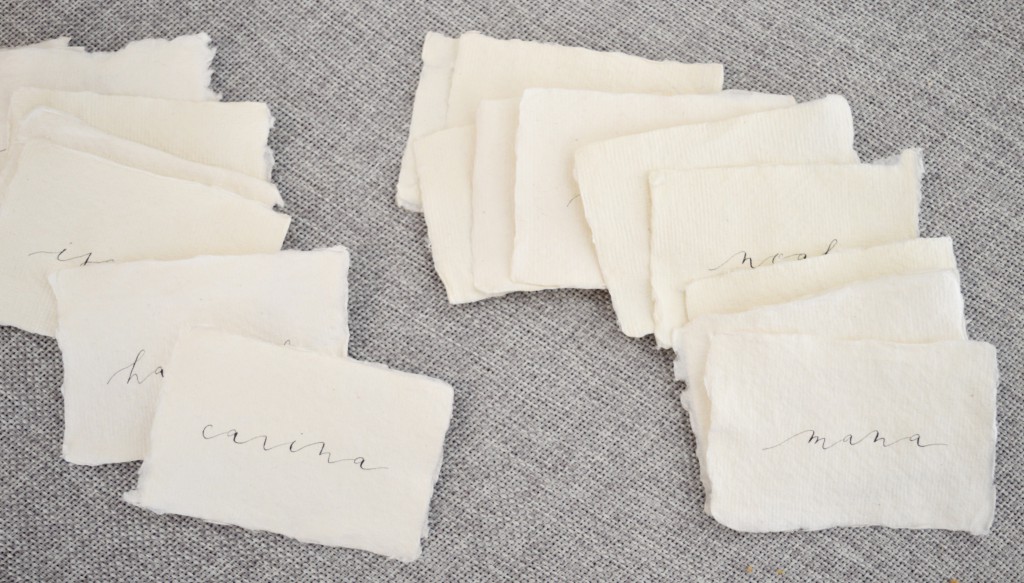 delicate calligraphy on the prettiest paper by All Things Lovely Paper Co.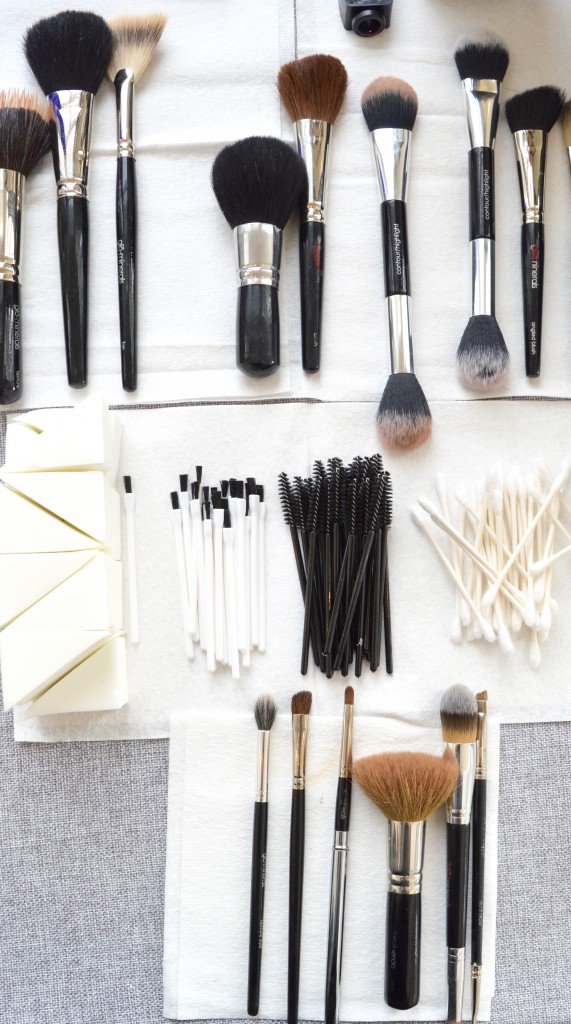 the makeup artist's tools – makeup application can be arranged for bridal parties via  Langdon Hall's Spa Services
Vendors were set up in other rooms around the property, and I was drawn into so many of the florals! I appreciate floral design so much!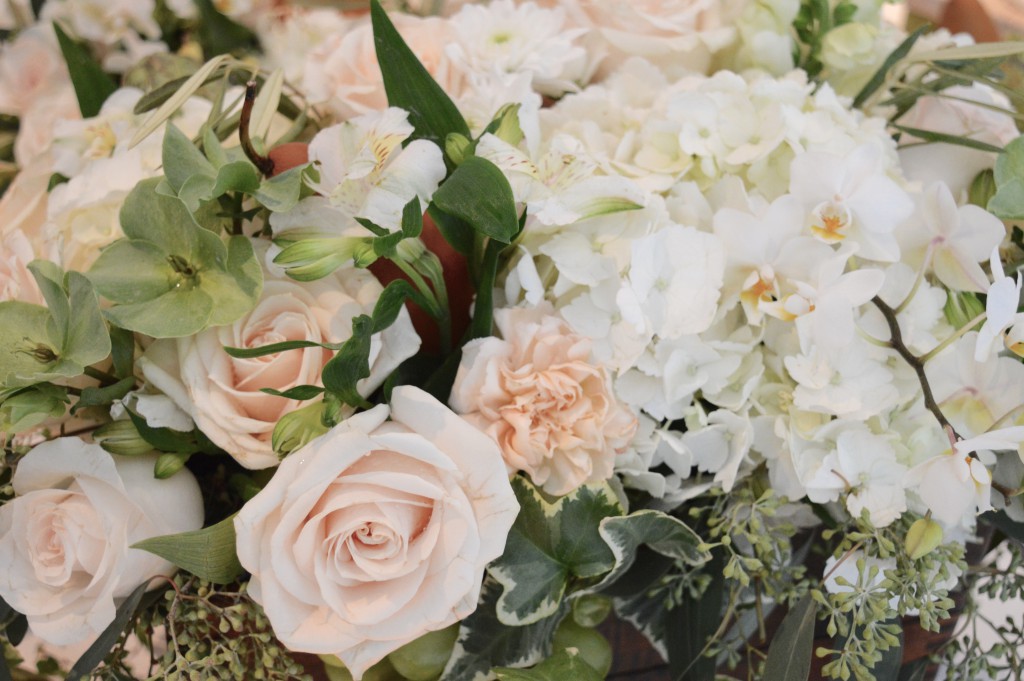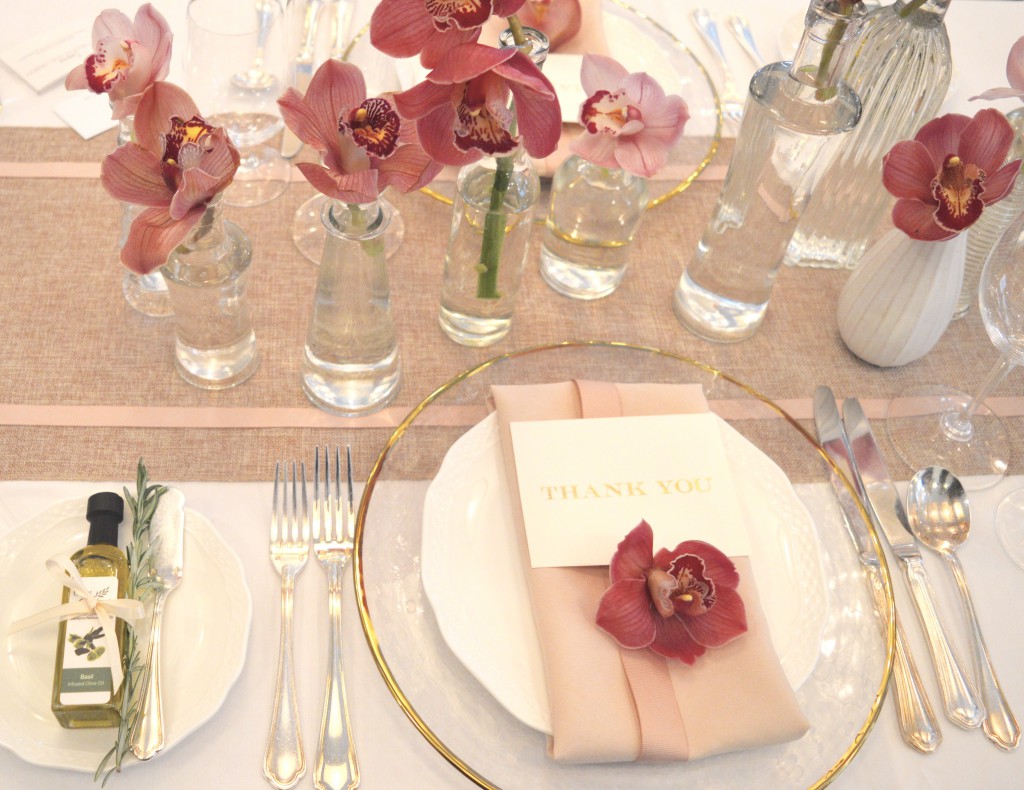 by Inspire Event Rental and Design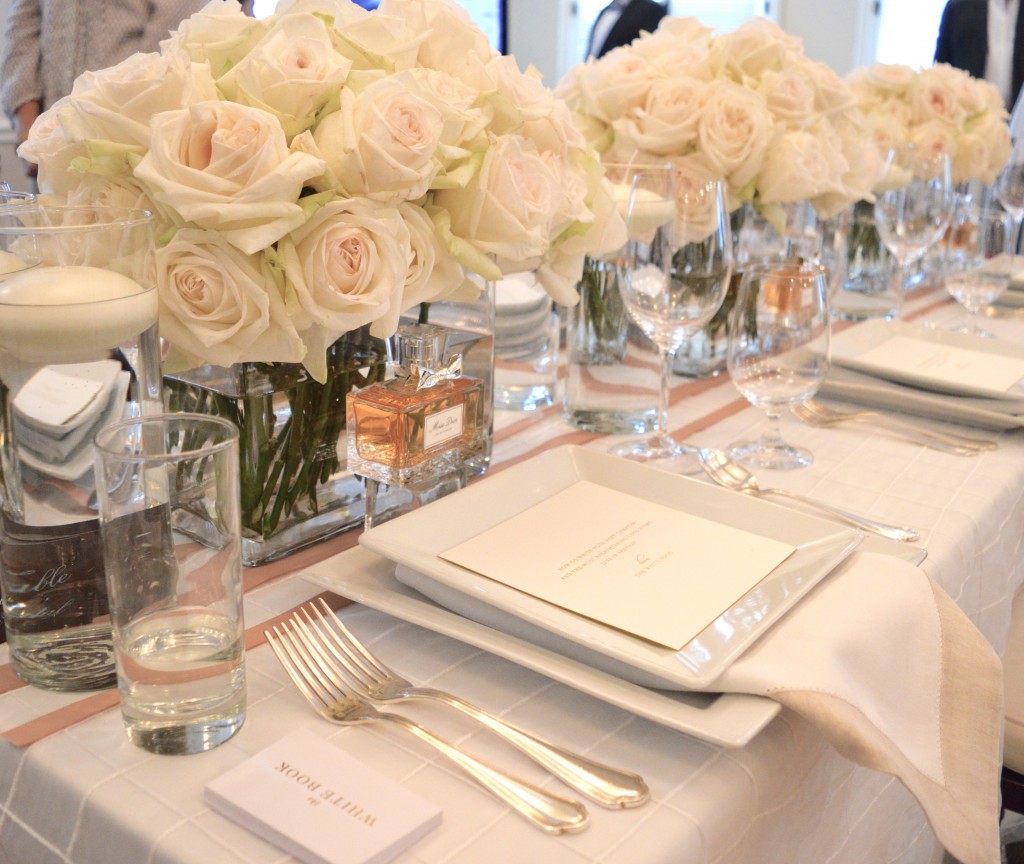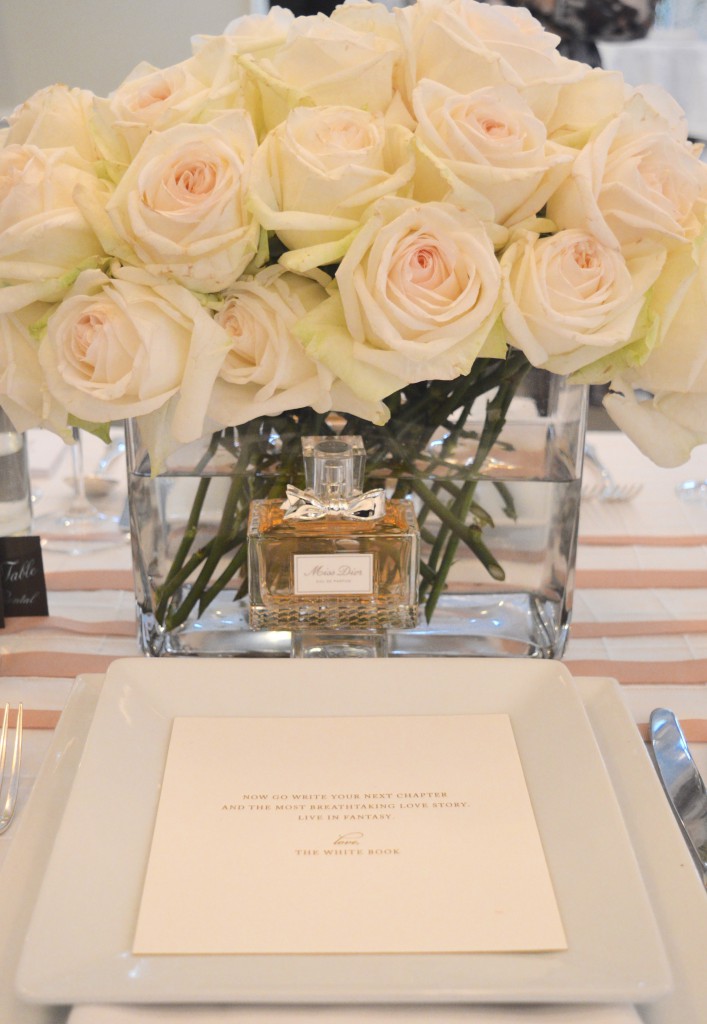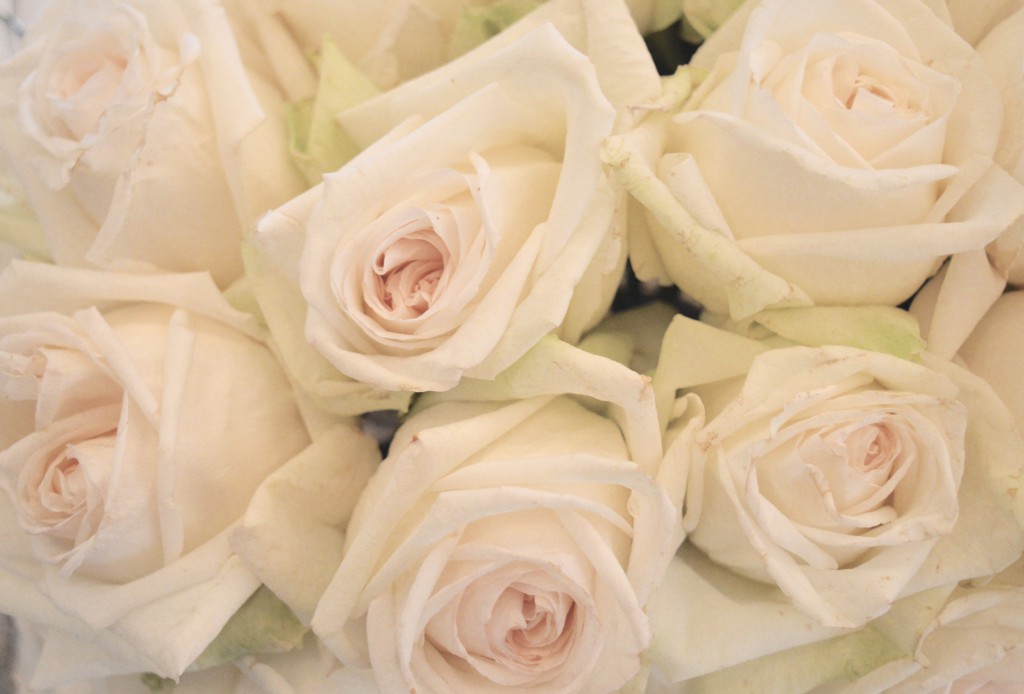 Inside the main house, two rooms were done up beautifully by Elaine of From the Potting Shed in Cambridge. Elaine is the house florist for Langdon Hall, and I very much enjoyed chatting with her about flowers, Paris, food, and the parts we love most about Langdon Hall! I hope to visit her studio soon, so stay tuned.
In Colonel Langdon's dining room and conservatory, Elaine set up a lush floral garland down the centre of the dining table and had blooms in old-world vessels throughout the room. The conservatory was set up as it might be for a ceremony with chairs and a rose petal-lined aisle.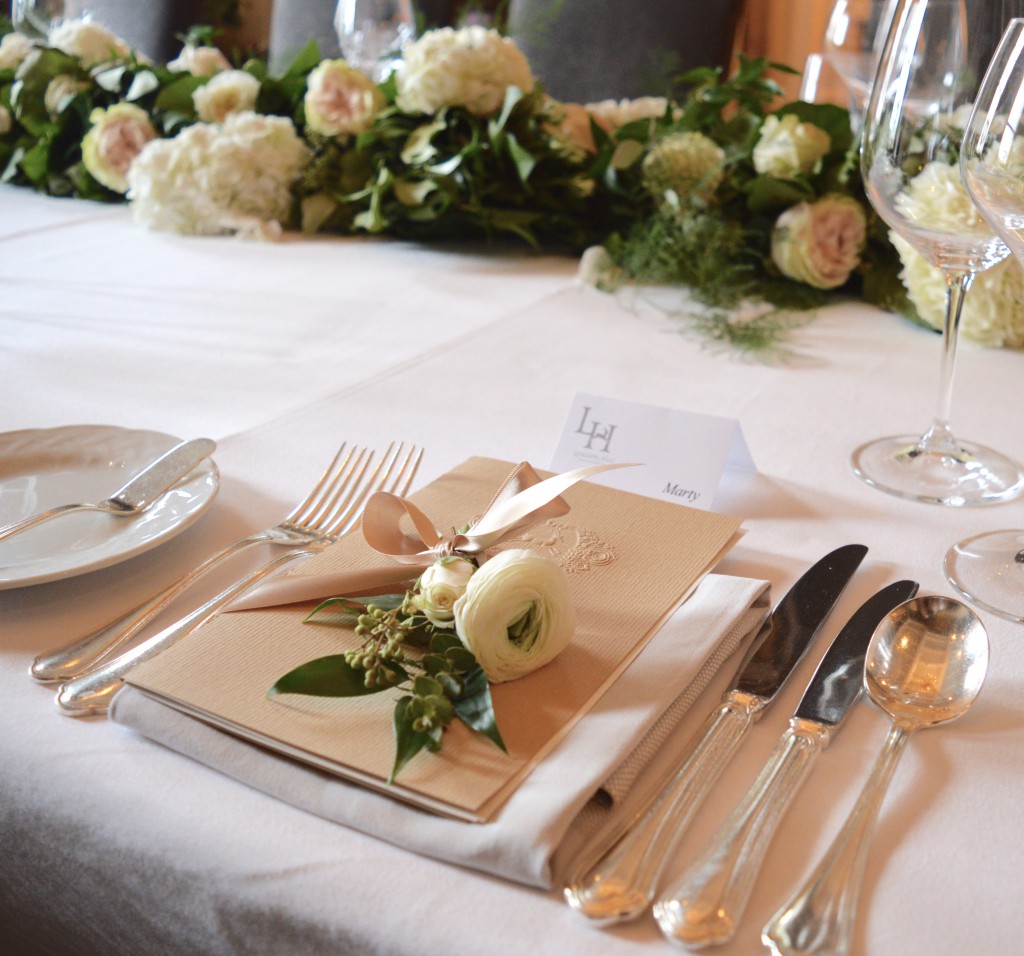 ranunculus place settings and a garland (or flower train!) filled with hydrangea and roses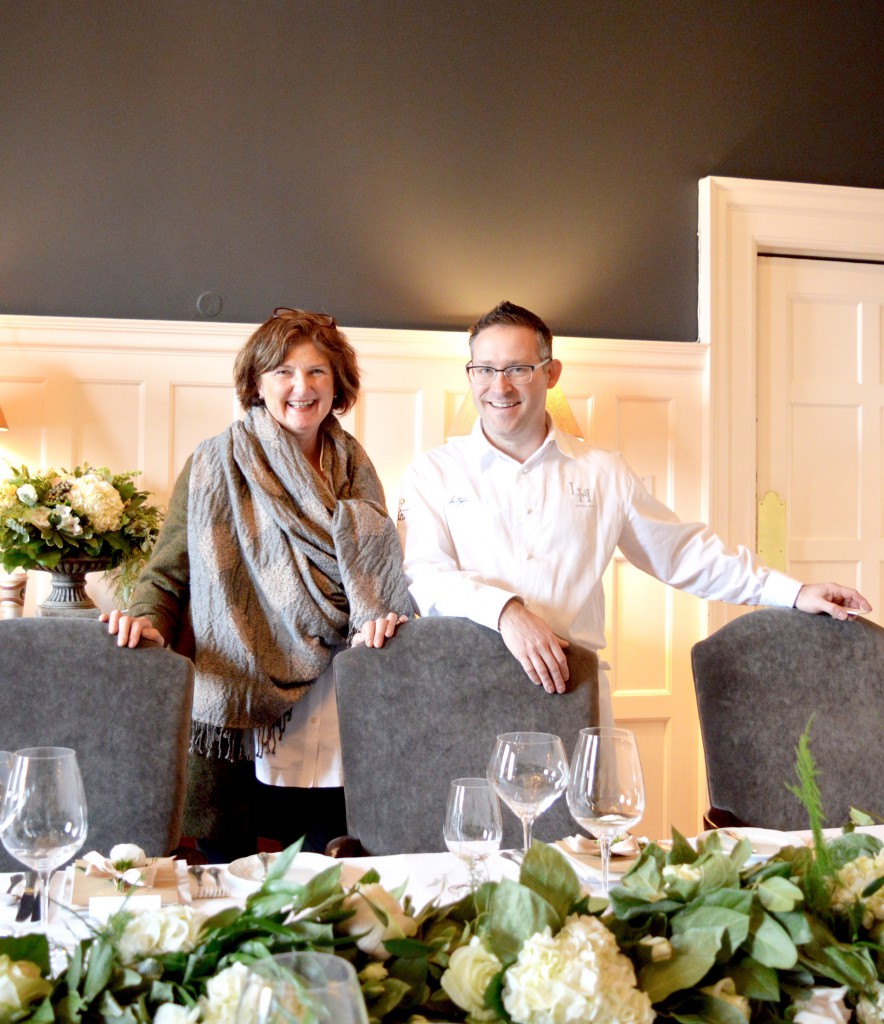 Elaine and Chef Jason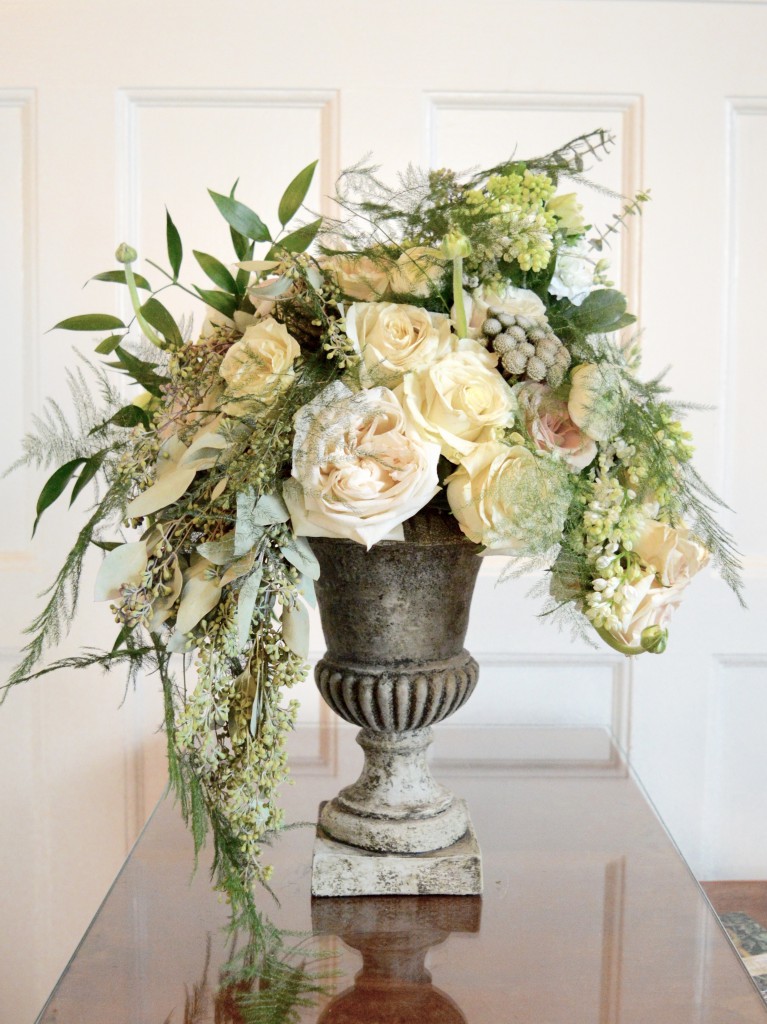 picture perfect florals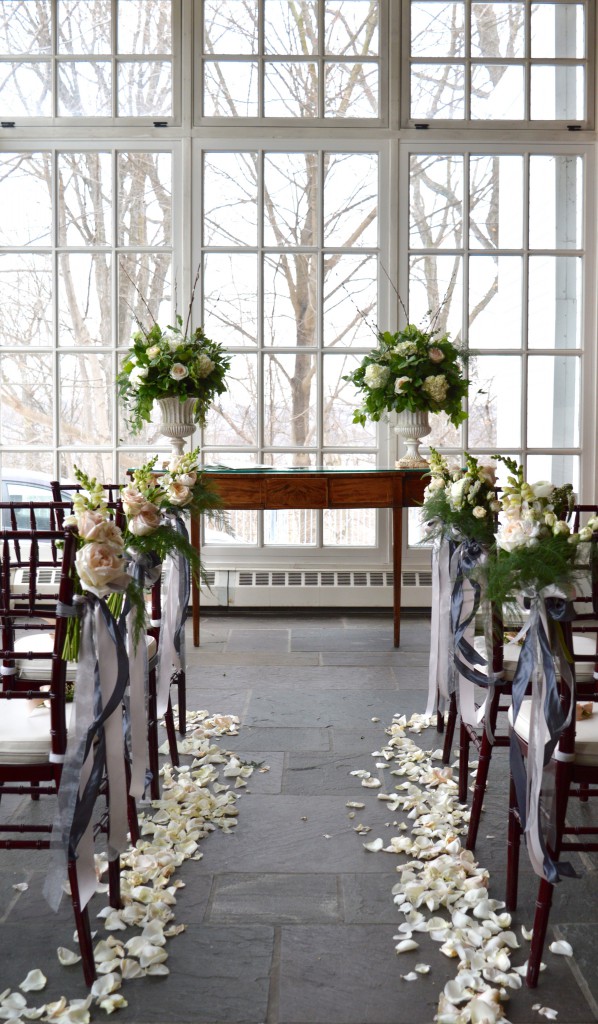 The Conservatory – all florals by From The Potting Shed
Elaine also worked on the decor in the Red Room and conservatory, and while the space is much too colourful for White Cabana, it was stunning and made quite the impression. You can see Elaine's creations in this Instagram photo and this one, too.
So much gorgeousness, right? It was so nice to wander through the rooms, see the decor, and enjoy the new event space. On top of all this goodness, it was a pleasure to meet Langdon Hall's elegant owner, Mary Beaton. One of the things that I really enjoy about Langdon Hall is that it's absolutely normal for the owner and the head chef to be mingling with their guests. On top of this, the staff I have met on my various visits are friendly. I am impressed when I am greeted by name, and I enjoy learning about each staff person's role at Langdon Hall.
If you are planning a wedding – or a party – Langdon Hall might be one to consider (and book!). Its weddings have been featured on Style Me Pretty here and here and here.
Thanks to the Langdon Hall team for extending a warm welcome to me!
Photos by me.