Not too long ago, I took you on a full tour of Kristie's house in Chapel Hill. Today I'd like to take you on a mini tour of my family's home. It's stunning, too! And, yes, I'm biased! Nothing was styled – this is how the place looks just about all the time (you may spot balloons, books, non-fluffed pillows, and crooked chairs). This is real life.
Let's start in the dining room. The farm table is massive and fits the whole family and then some. Much of the art in this room – and in the home – was done by my sister. Her Lady Agnew piece (seen in the second photo below) still amazes me. My sister painted it when she was in art class in Australia. It's incredible!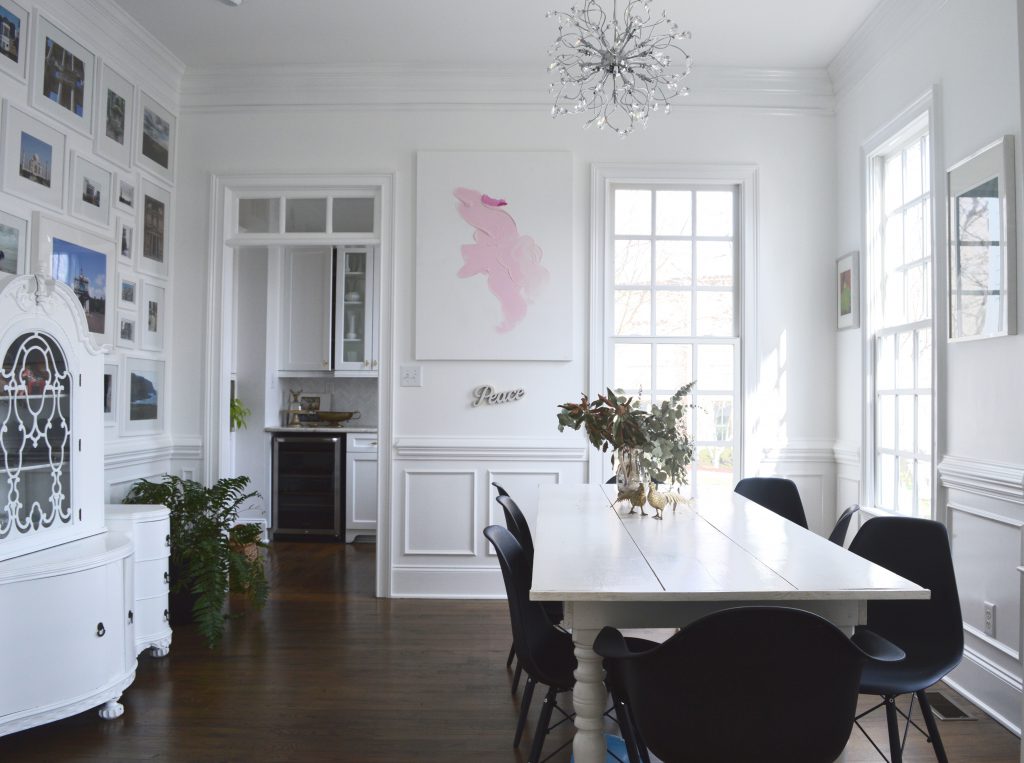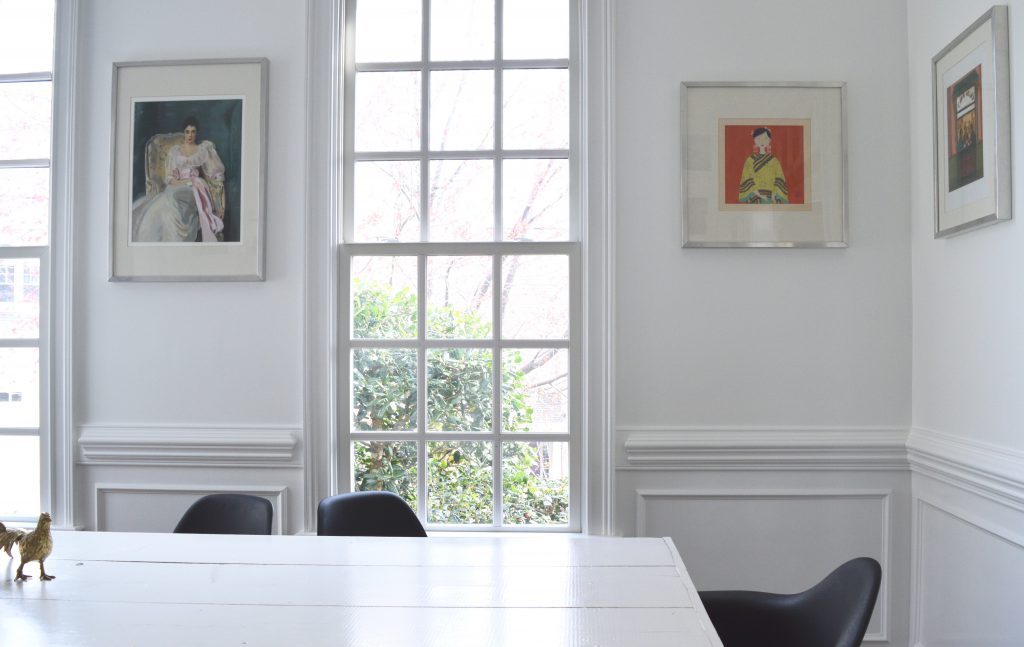 The living room is ridiculously bright because of the walls of windows and the 10+-foot ceilings. If I remember correctly, the furniture is from Anthropologie, Crate & Barrel, Joss & Main, and West Elm.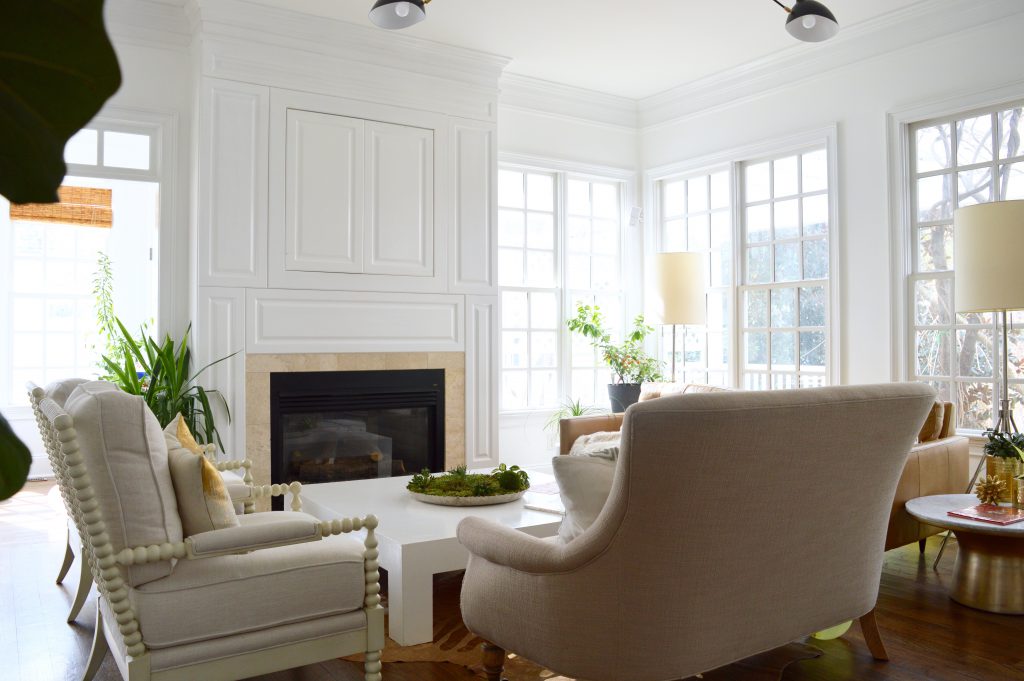 The kitchen is certainly a gathering spot for this family! The marble table is going strong almost 10 years later, which is great. It's a beautiful piece. The chandelier is from Ikea, and my sister painted the artwork.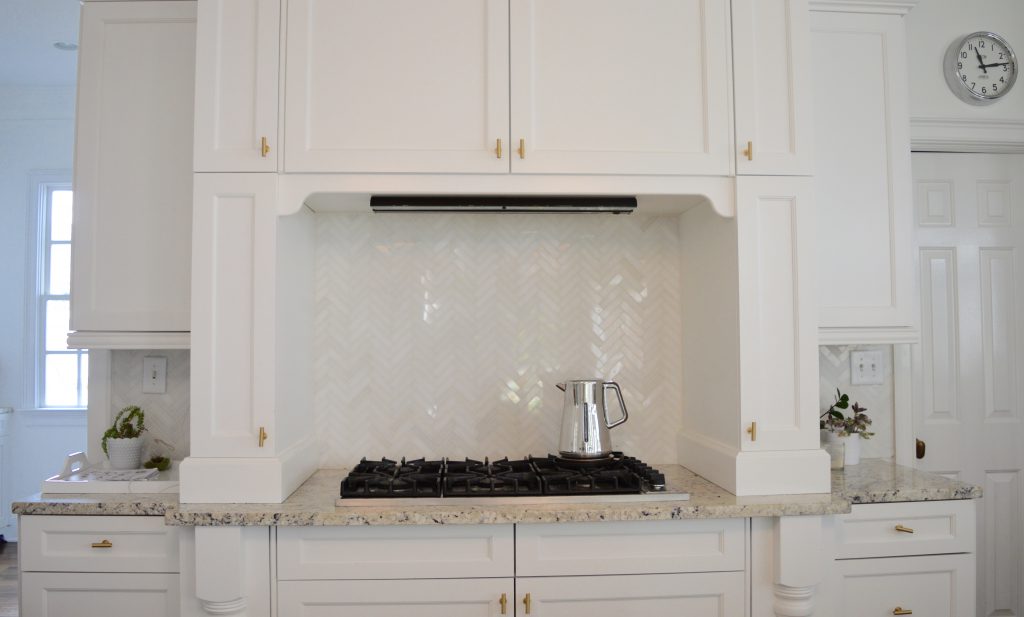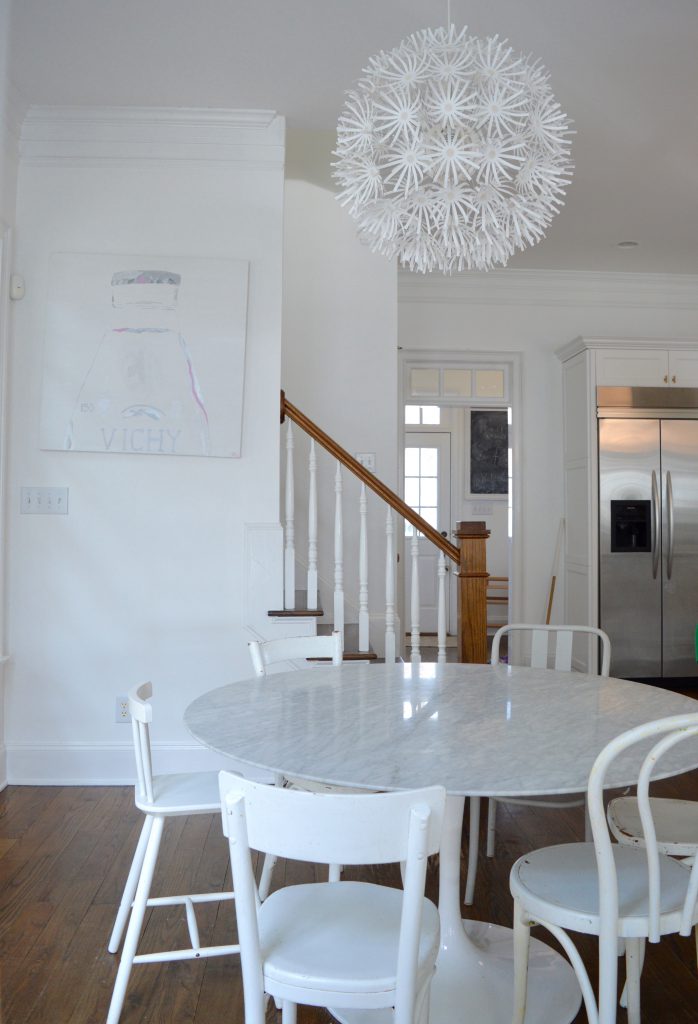 The library is another bright room in the house. The lemon trees grow in here like crazy. Yes, lemon trees. Yes, indoor lemon trees. Isn't that amazing? The fabric for the daybed and pillows came from Ikea.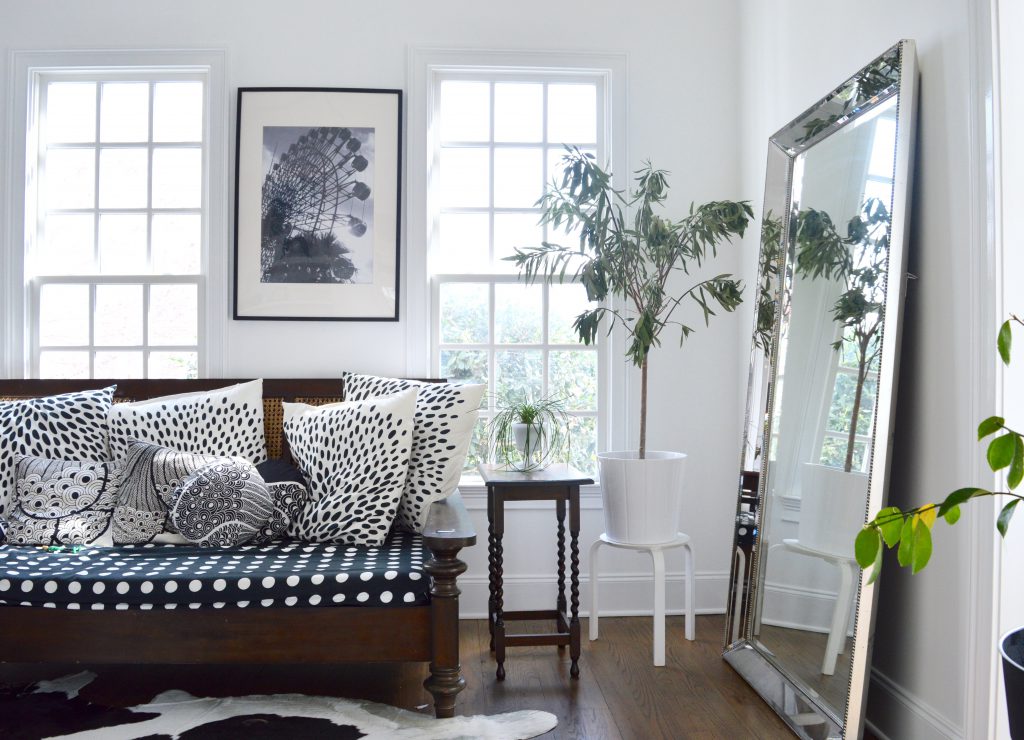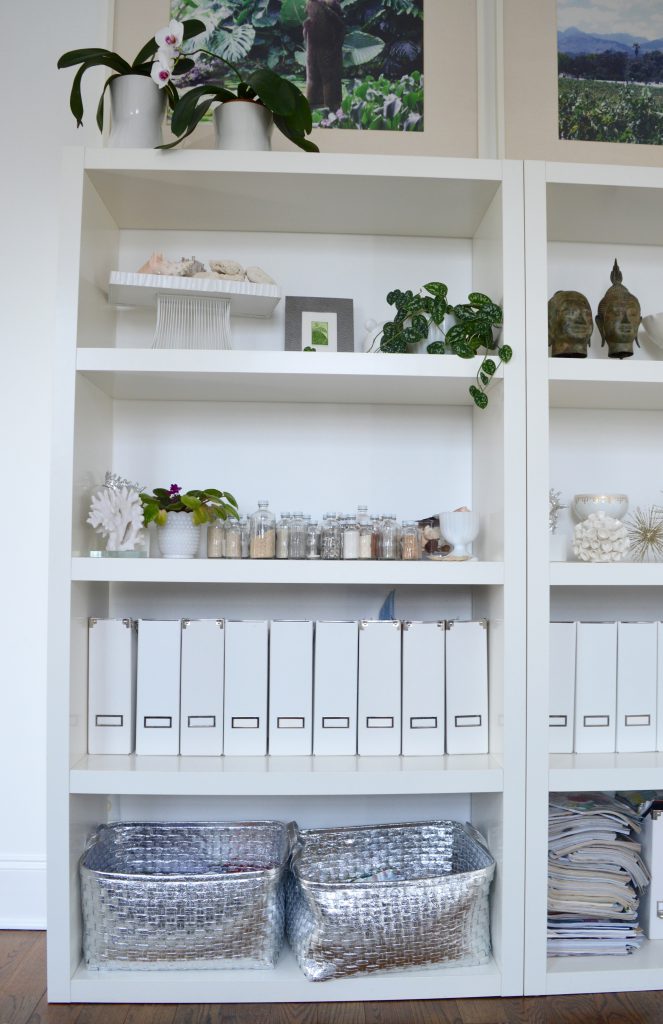 I love this view. Look at those arches! This area is basically a great place for my nephews and niece to chase one another. And dance parties. This spot is great for dance parties.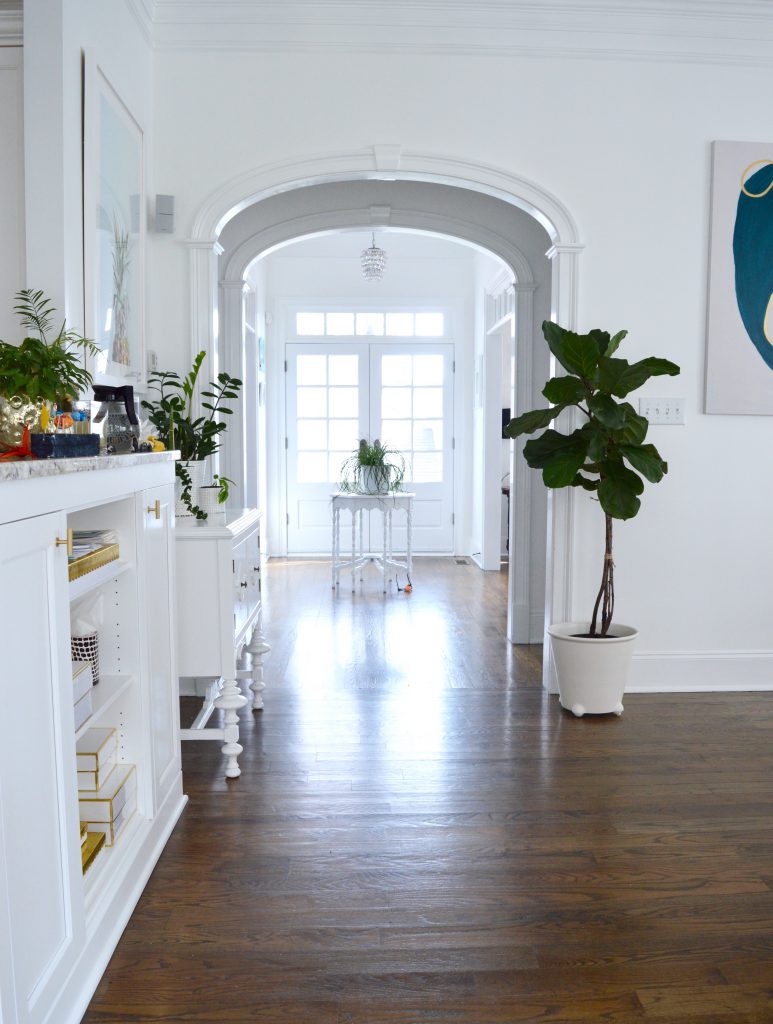 On my next trip, I'll be sure to take more photos. The bedrooms are quite beautiful, too!
See more of the powder room at Domino, their rental home in Chapel Hill,  and their former Manhattan apartment as featured on Style Me Pretty Living.
Save
Save
Save
Save
Save