By now you may know that my home was featured in the June issue of Style at Home magazine. I'm so so so proud of this achievement, and it is truly an incredible honor to be in the presence of such amazing Canadian designers, stylists, and bloggers in this issue. I love this Canadian publication because it features designs that readers can recreate. On top of all of this, I always learn something new.
It was a pleasure to work with photographer Donna Griffith; stylists Morgan Lindsay and Stacy Begg; and author Bethany Little. As the article was being prepared, I also connected with a couple of additional fact-checkers on the Style at Home team, and our interactions always made me smile. One conversation included repetitions of the question "And it's white?" The fact-checker asked this question because she hadn't yet seen photos of my home, but was asking me questions about the items and designs. I couldn't stop laughing. "Yes, yes, everything is white," I told her.
I hope you've been able to pick up a copy of this very special issue. Here's a peek into the feature, and you can read it in full online at Style at Home.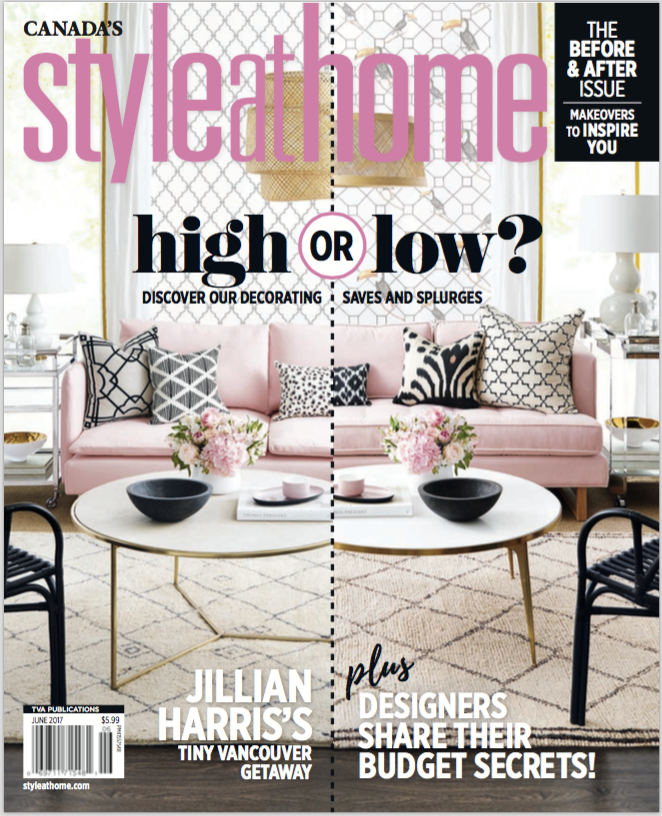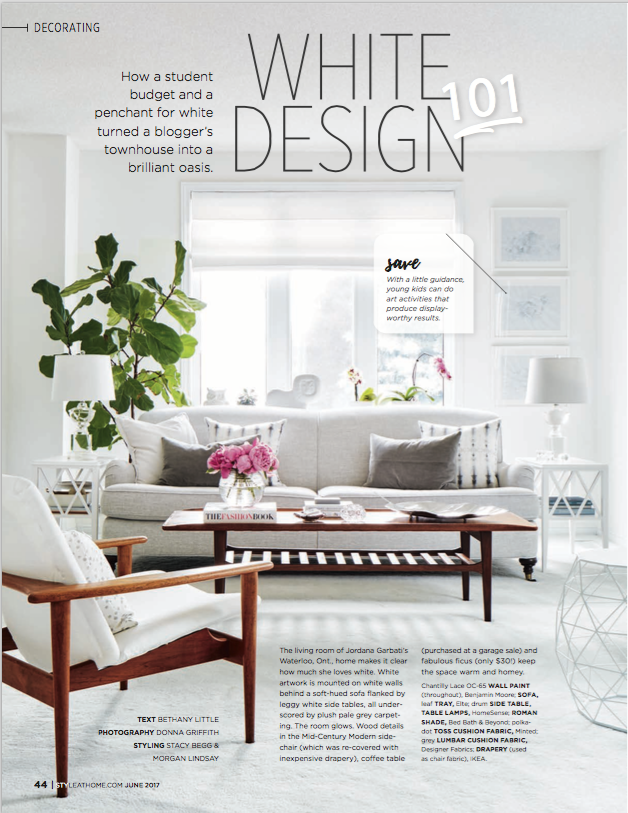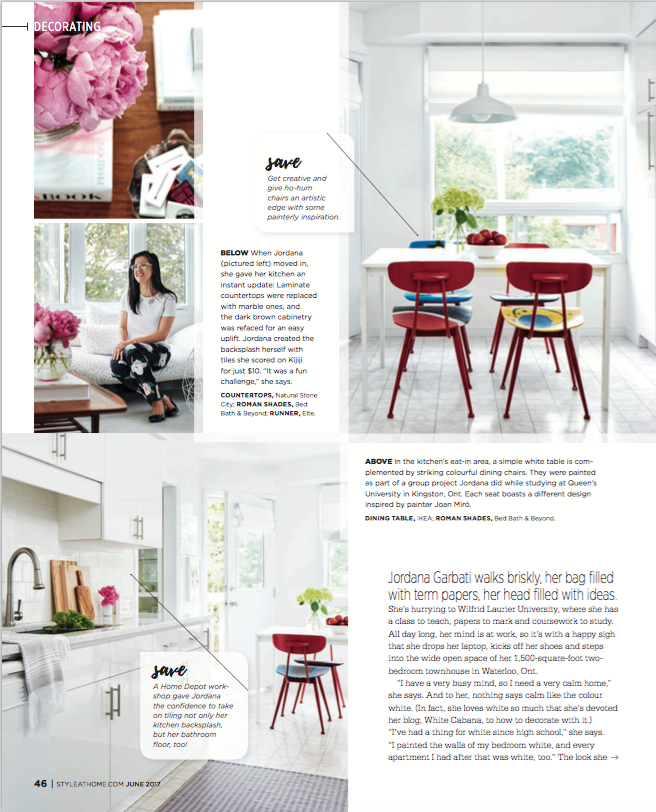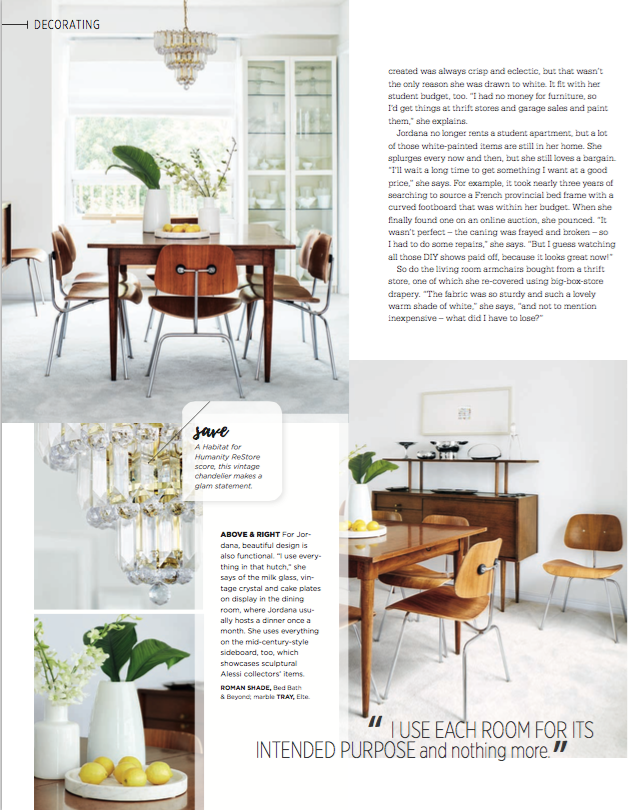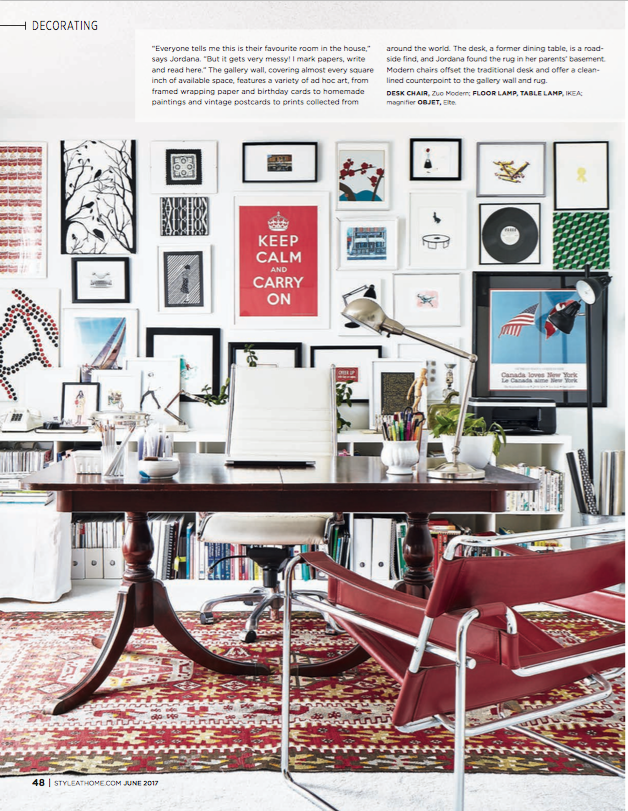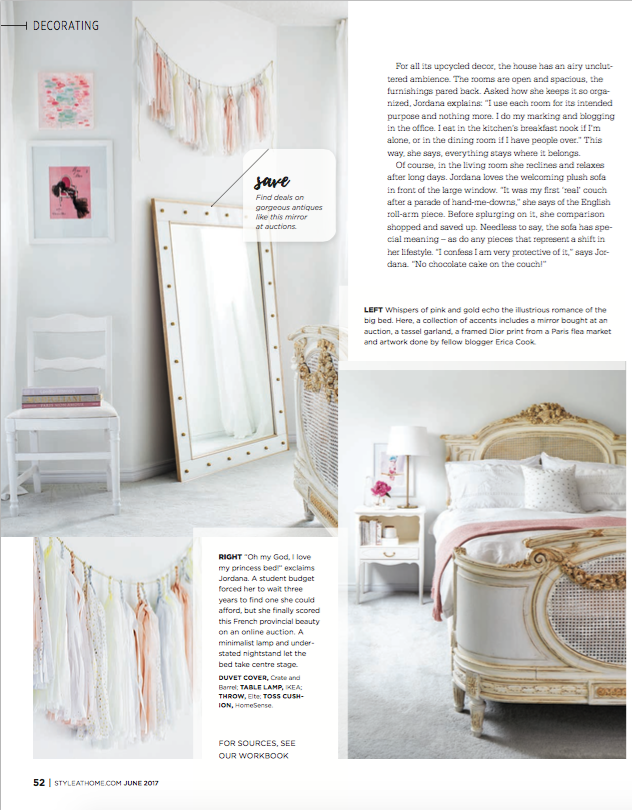 And a few truths…if you're curious:
I do walk briskly to and from work…with a backpack.
I definitely do call my bed "my princess bed."
I absolutely adore my couch, and I would buy it again in an instant.
The trio of white artwork in the living room was made my my three nephews as a house-warming present.
The Style at Home team didn't actually rearrange too many things. Except for a few items (e.g., flowers, silver platter on coffee table, marble tray with lemons, lettuce in the sink, tea towel), everything is mine. I loved that they worked with my own items. It wasn't what I was expecting to happen on photoshoot day.
I had so much fun when the crew came for the photoshoot.
Thanks for reading, everyone! I'm taking tomorrow off from the blog, so I'll leave you this whole weekend to read the feature!
Save
Save