My sister recently sent over some photos of the progress she has made in her kids' room. The Land of Nod helped us personalize this bedroom for my 3 nephews and niece who currently share it down in North Carolina.
First…a couple photos of the cuties…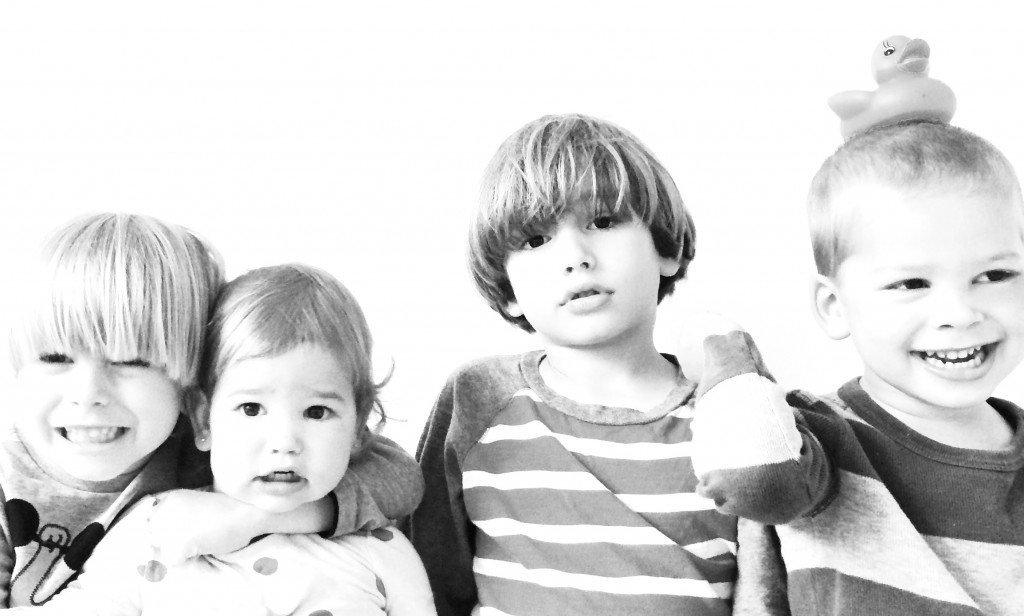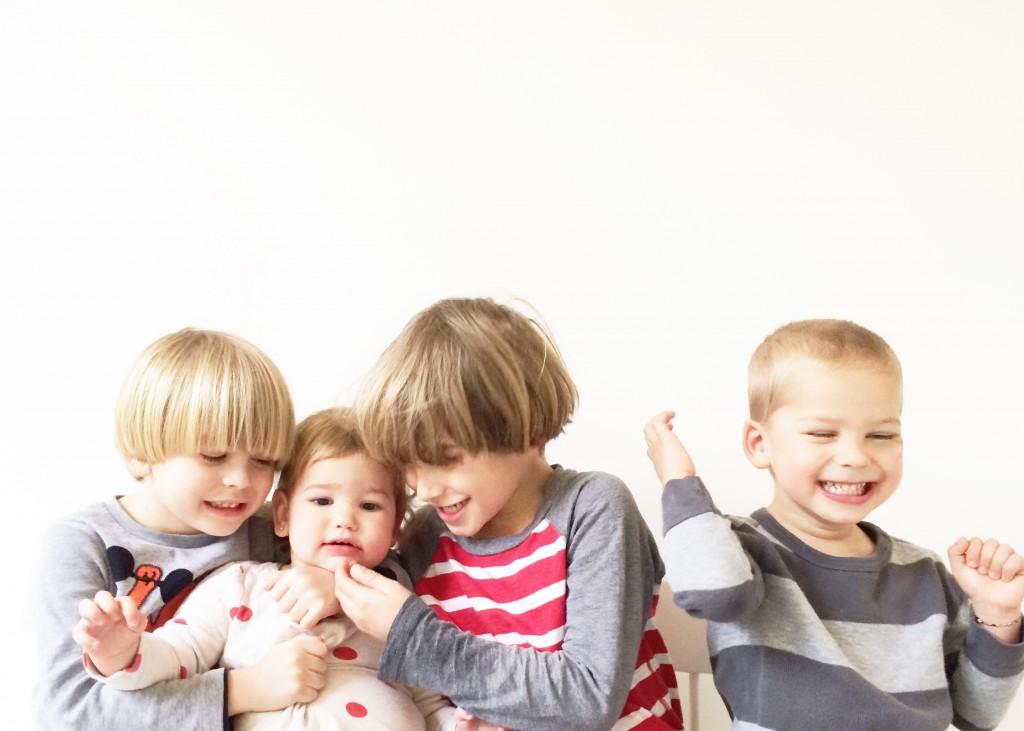 Now, the room:
The youngest kiddo is in a crib, the second youngest is in a toddler bed, and the older two share a bunk bed. On the window wall, you'll see the crib and the toddler bed.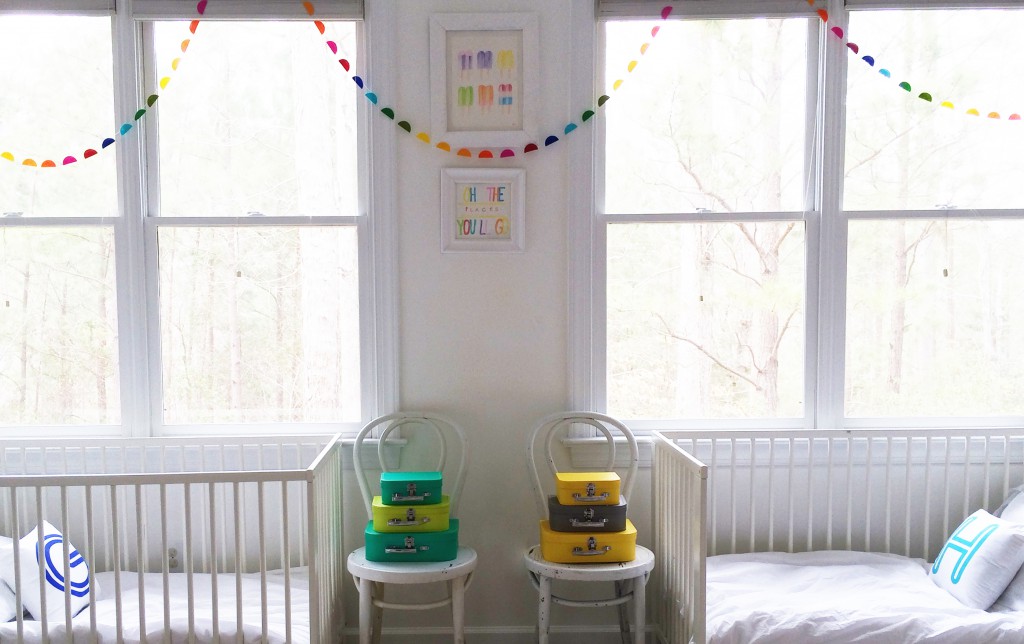 The Bon Voyage luggage storage cases are filled with the kids' goodies (but I'll admit that they rarely stay neatly piled on the chair as in the photos). My sister hung the half dot rainbow garland across this wall to add some fun colour. It also ties in very well with the two pieces of art that my sister painted.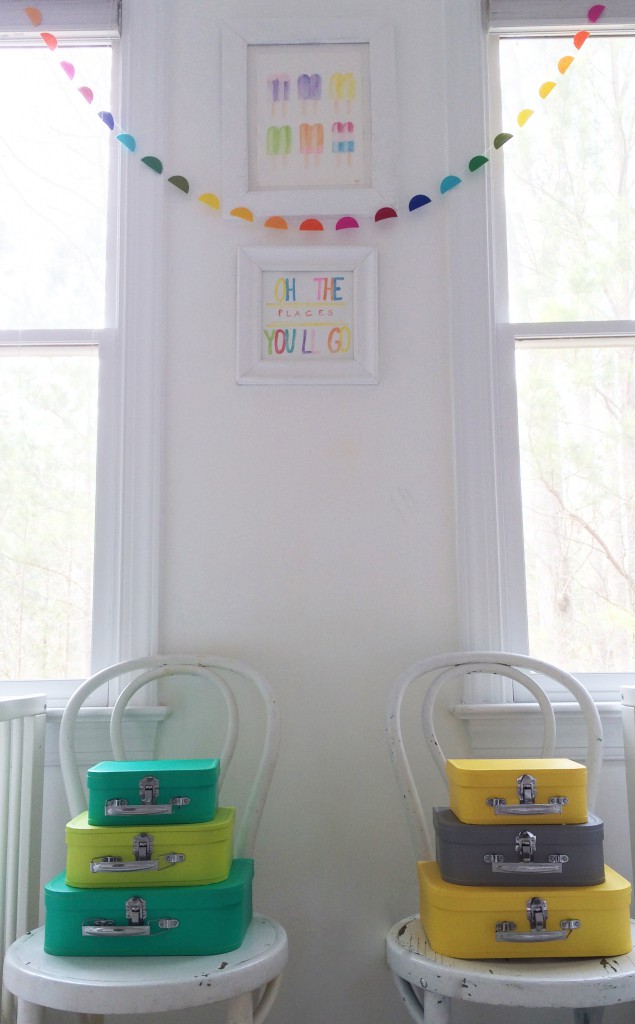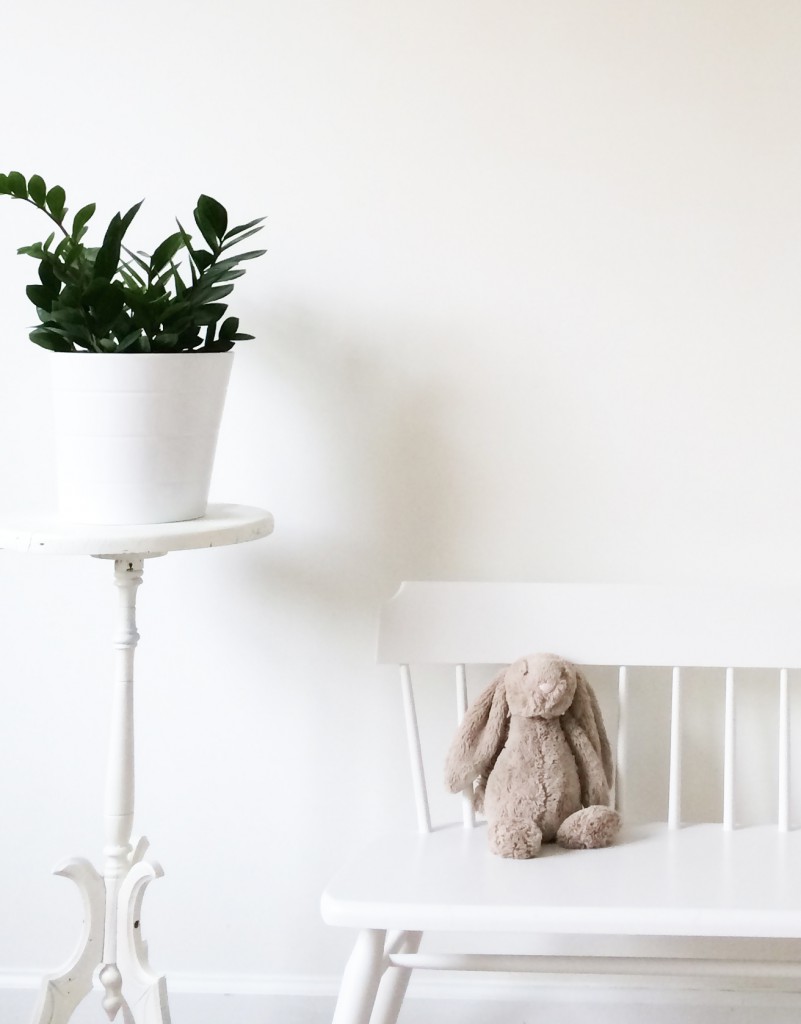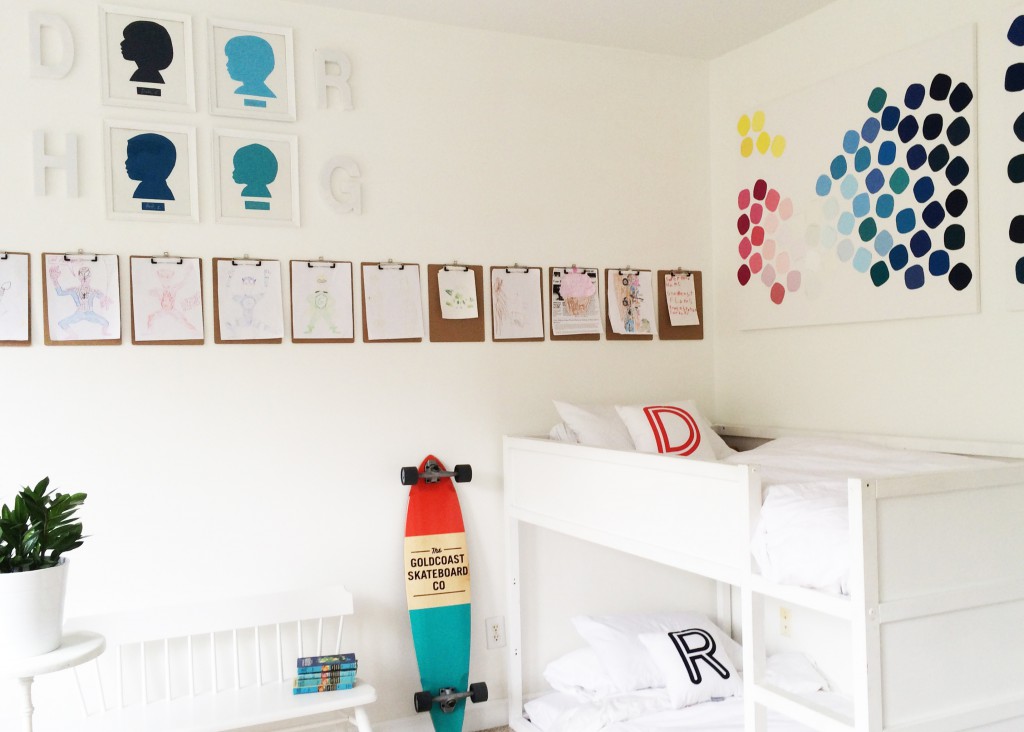 (so much colour for White Cabana!)
Each bed has a letter pillow to personalize them for the kids. In the above photos, you'll also notice the flea market bench (the kids are also sitting on it in the photos above). We love this kid-sized bench, and the munchkins actually use it to play, read, put on socks, etc. Here I was thinking that it was going to be a just-for-show-bench! Nope – they actually use it!
My sister created (most of) the artwork in the bedroom, including the scattered colourful squares and the kids' silhouettes. The art hung on the clipboards? Those are the kids' masterpieces! It is their room after all!
Thanks to The Land of Nod for sponsoring this post.