I haven't posted any photos of my home for quite some time. Most of the major work is done (yay!), although I always have something on my to do list (e.g., my basement bathroom). I am so proud of all that I have accomplished in the 1.5 years since I moved into my home. The house looks nothing like it did when I moved in. I slathered gallons and gallons of paint on every single wall, changed a bunch of light fixtures, cleaned for hours on end, tore down a wall, and so much more.
I haven't taken after photos of every room, so this past weekend, I devoted some time to doing just this. I am just about ready to share a house tour. I really should post the before photos, too, to make things extra dramatic (maybe I will one day)!
For now, here's a look at what my powder room. This space was completely gutted, and nothing (besides some of the walls) was salvageable (you can see some before photos here and here). It was a disgusting space, really, and that just sums up the before.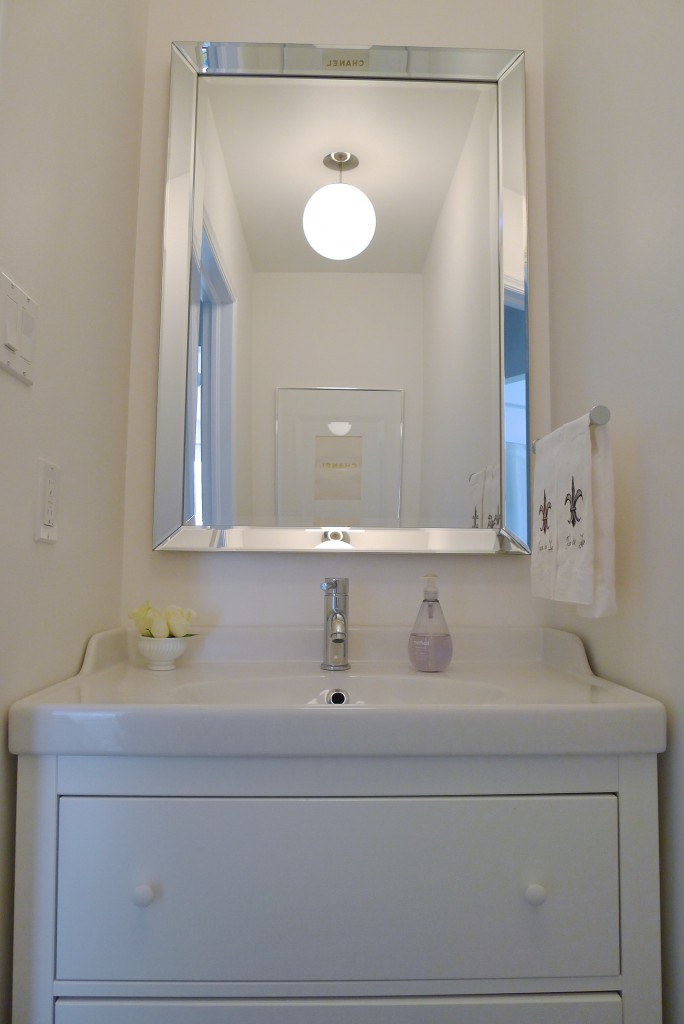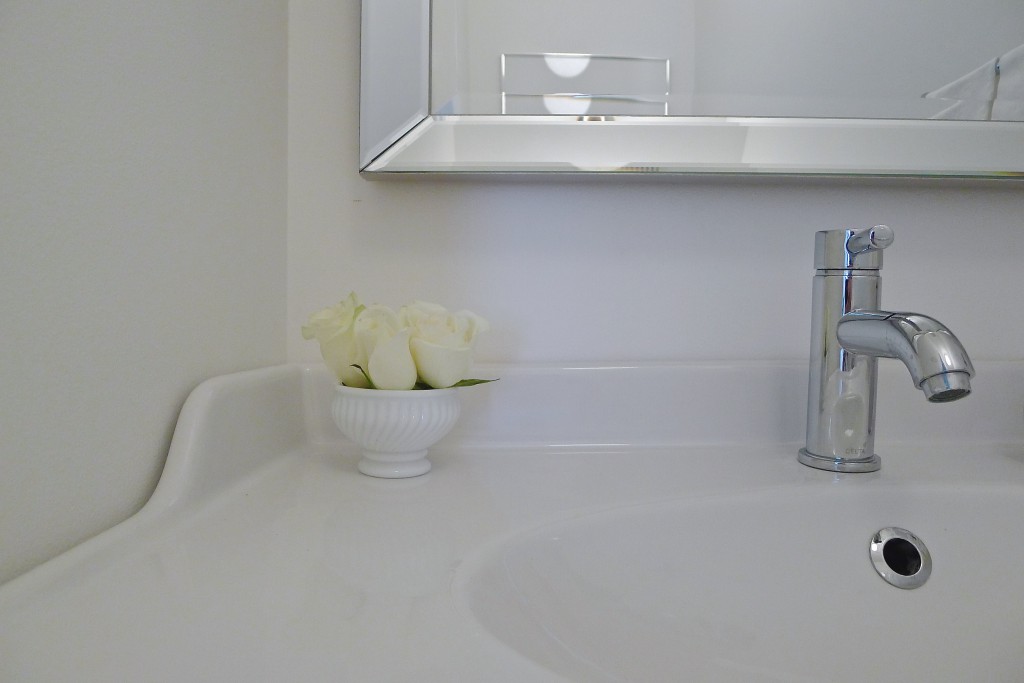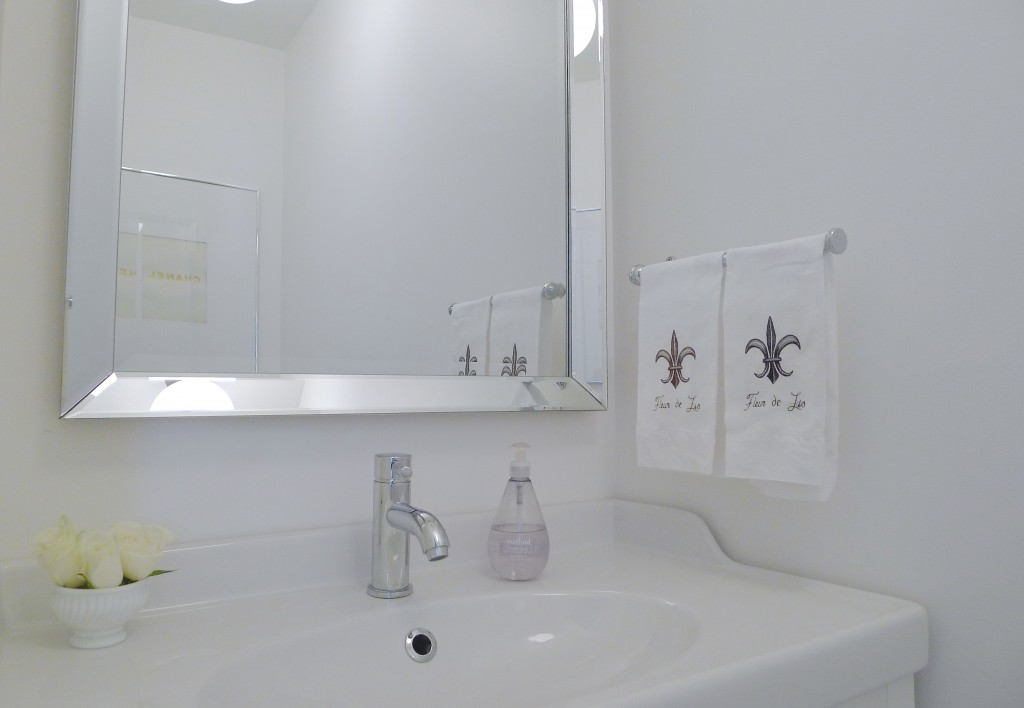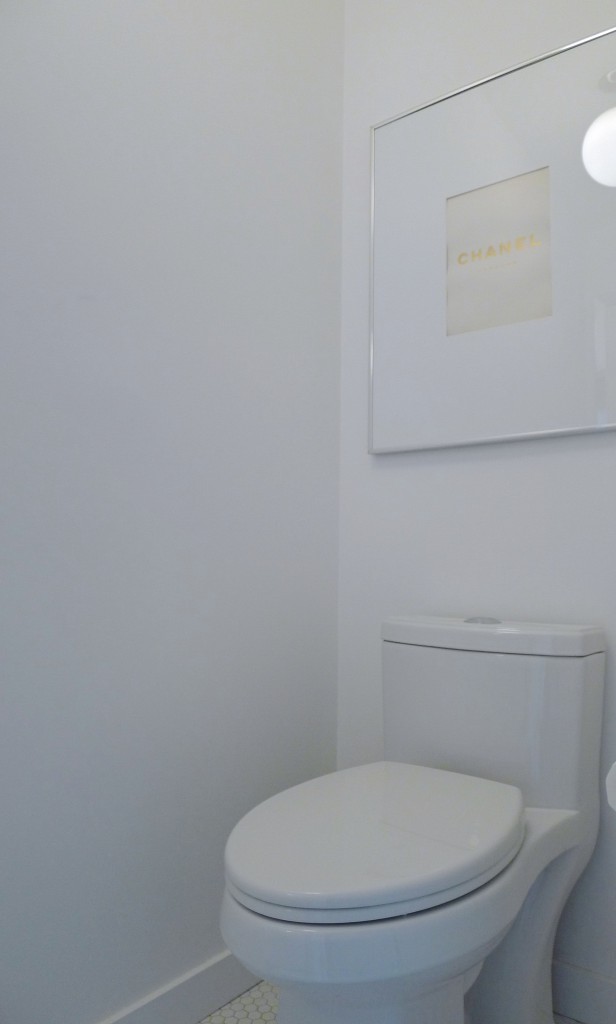 I am so pleased with how this little room came together. Me and my family did the work ourselves, so the only cost was for supplies and fixtures. Little money, big impact. I especially love the floor in my powder room because I installed it myself. Who knew I would ever do such a thing!
Sources:
Tommy faucet – Delta c/o
cabinet & sink – IKEA
hex tiles – Twin City Tile
twin flush, energy efficient toilet – Costco
vintage Chanel poster – Les Puces flea market, Paris
mirror – HomeSense
towel bar – Umbra (it's a paper towel holder)
linen towels – vintage
milk glass – vintage
light fixture – vintage
toilet roll holder – Bed Bath & Beyond
baseboards, light plates – Home Depot
Photos by me.