I ended last week on the blog with white tulips. This week, I'm sharing five gorgeous photos of white orchid plants. Orchids are such a great floral option because they bloom and rebloom if you take care of them. I have a couple of orchid plants at home and at work, and they've rebloomed numerous times. I water them weekly with a bit of water and keep them in sunny spots. When the last bloom has fallen, I trim the stem back about halfway just above a node. I've also cut the stem back all the way so that it's only a few inches tall. I honestly don't know which option is best, I don't pay too much attention to it.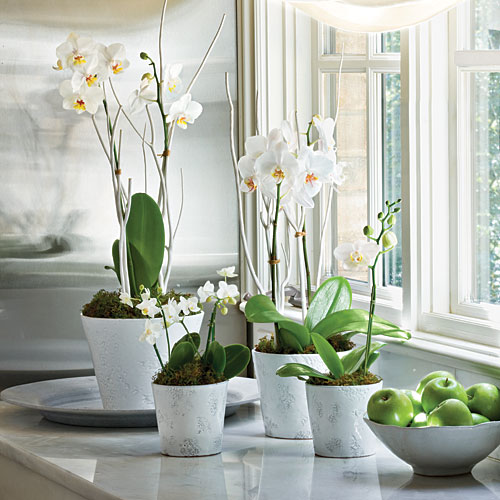 white orchid plants via Southern Living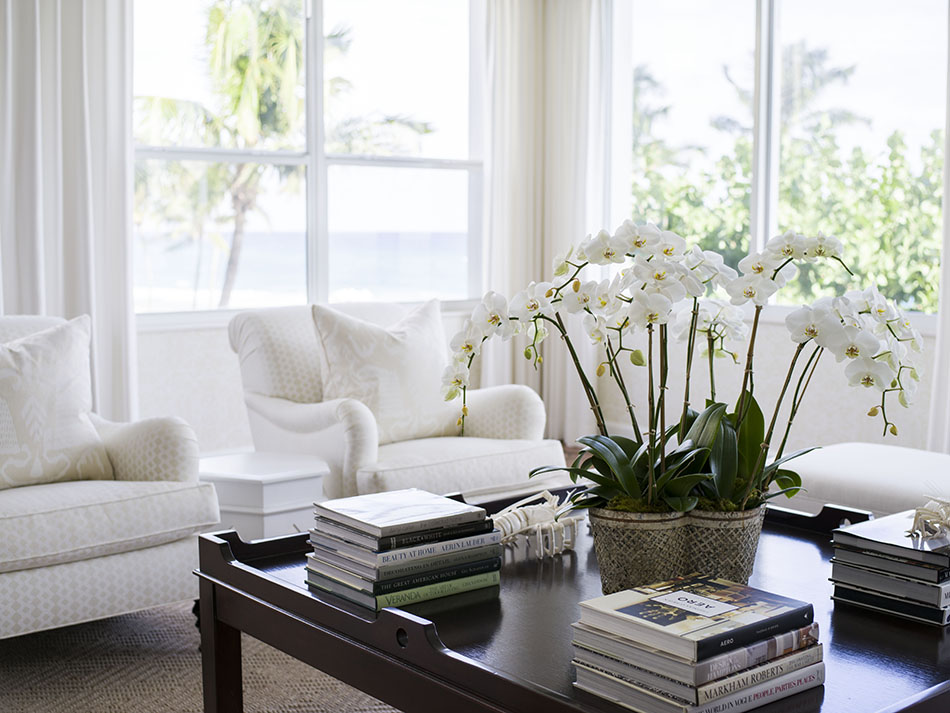 via JK Kling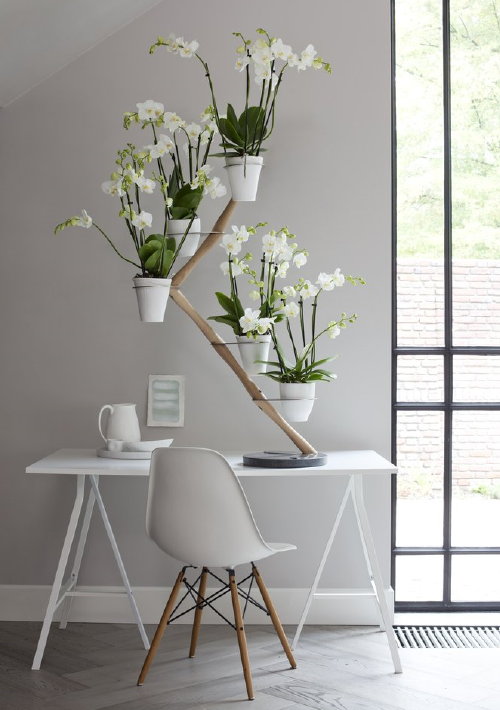 via DroomHome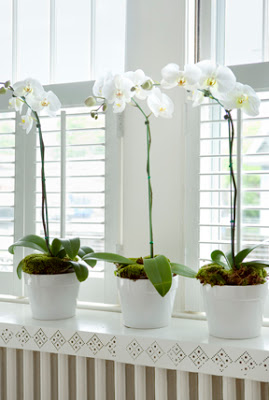 via Kelly McGuill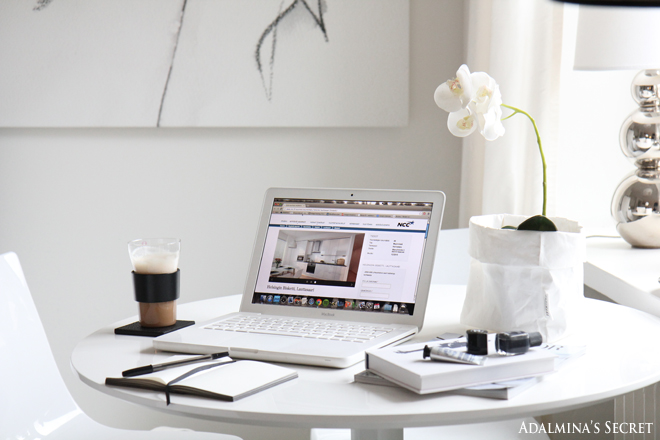 via Adalmina's Secret
 Have a wonderful weekend!