I was so pleased with my 3-day stay in Nashville. I saw a lot, walked a lot, ate a lot, and had a lot of fun! Would I go back? Yes. Would I recommend that you go? Yes.
While many would probably opt to go to Nashville in warmer weather, I opted to go in December because it was convenient for my work/school/life schedule. The weather ranged from about 3-15 degrees Celcius while I was there. I wore a spring jacket with scarf and hat most days which worked out well. In warmer weather, I imagine the patios are over-flowing, and walking around is even that much more pleasant.
Before I take a trip, I normally make a list of things I'd like to do/see/eat, but this time I just ran out of time. I read the Design Sponge Nashville guide twice (once at the airport) and hoped for the best. This lack-of-planning strategy worked out fine actually, and I was able to read up on the city during meal times and such.
If you're curious about what I did/saw/ate, read on!
Day 1
12th Ave South
I took an early morning flight from Toronto, which meant that I arrived in Nashville at about 11am. Since at this point in my trip, I didn't know much about the city, I took an Uber straight to Draper James in the 12 Avenue South area (I had to start somewhere, right?). I didn't know what to expect from this neighbourhood beyond Draper James, but I was pleasantly surprised. This neighbourhood is full of  quaint shops, cafĂ©s, and restaurants.
Draper James is the brain child of Reese Witherspoon. The store is filled with colourful and beautifully styled clothes and accessories. I wandered around with a cup of sweet tea in hand, tried on a few things, but left the store with zero purchases. There weren't enough black and white items to choose from (to go with my existing wardrobe, of course)!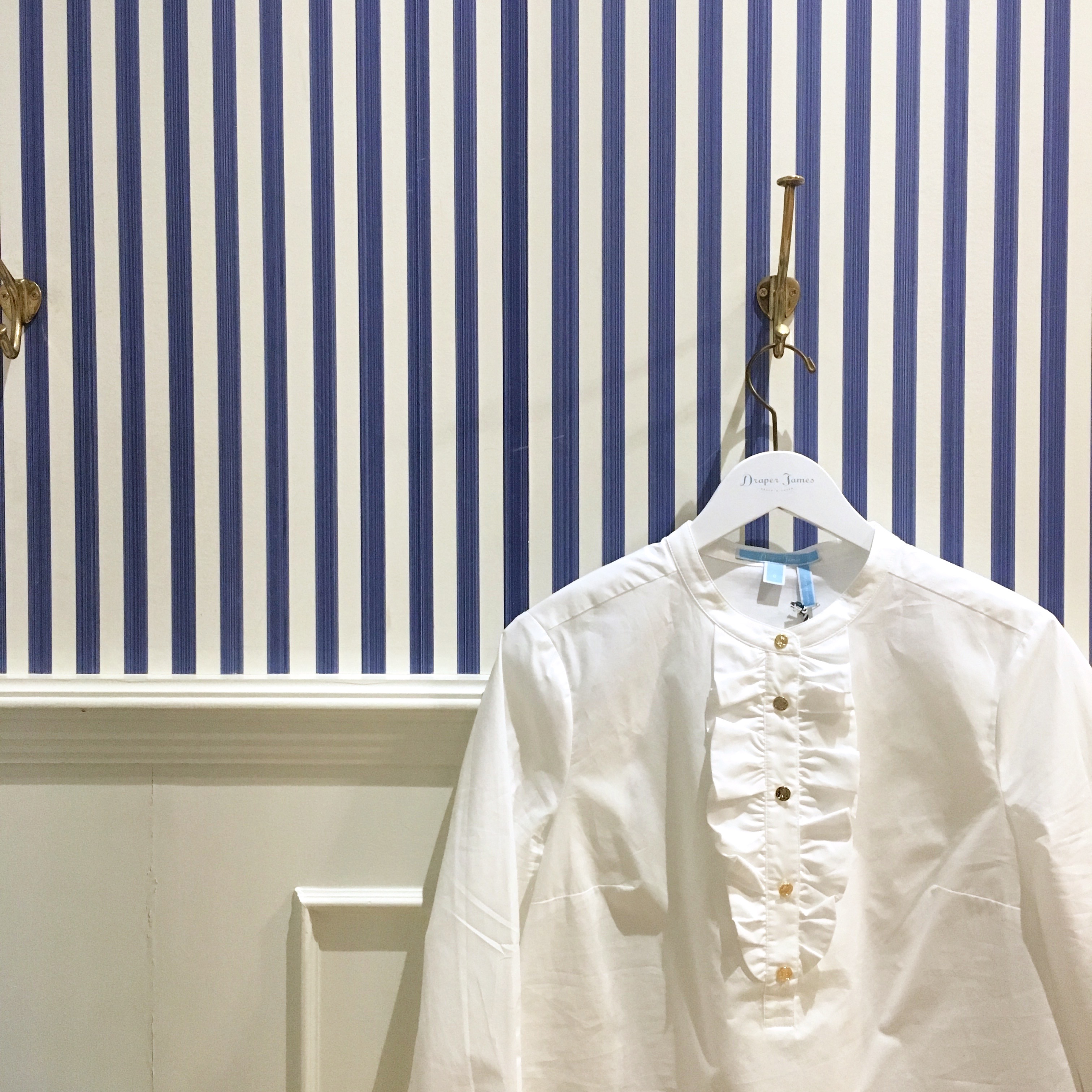 I popped into Imogene + Willie and White's Mercantile and loved the displays, locally-made, unique items as well as the festive decor.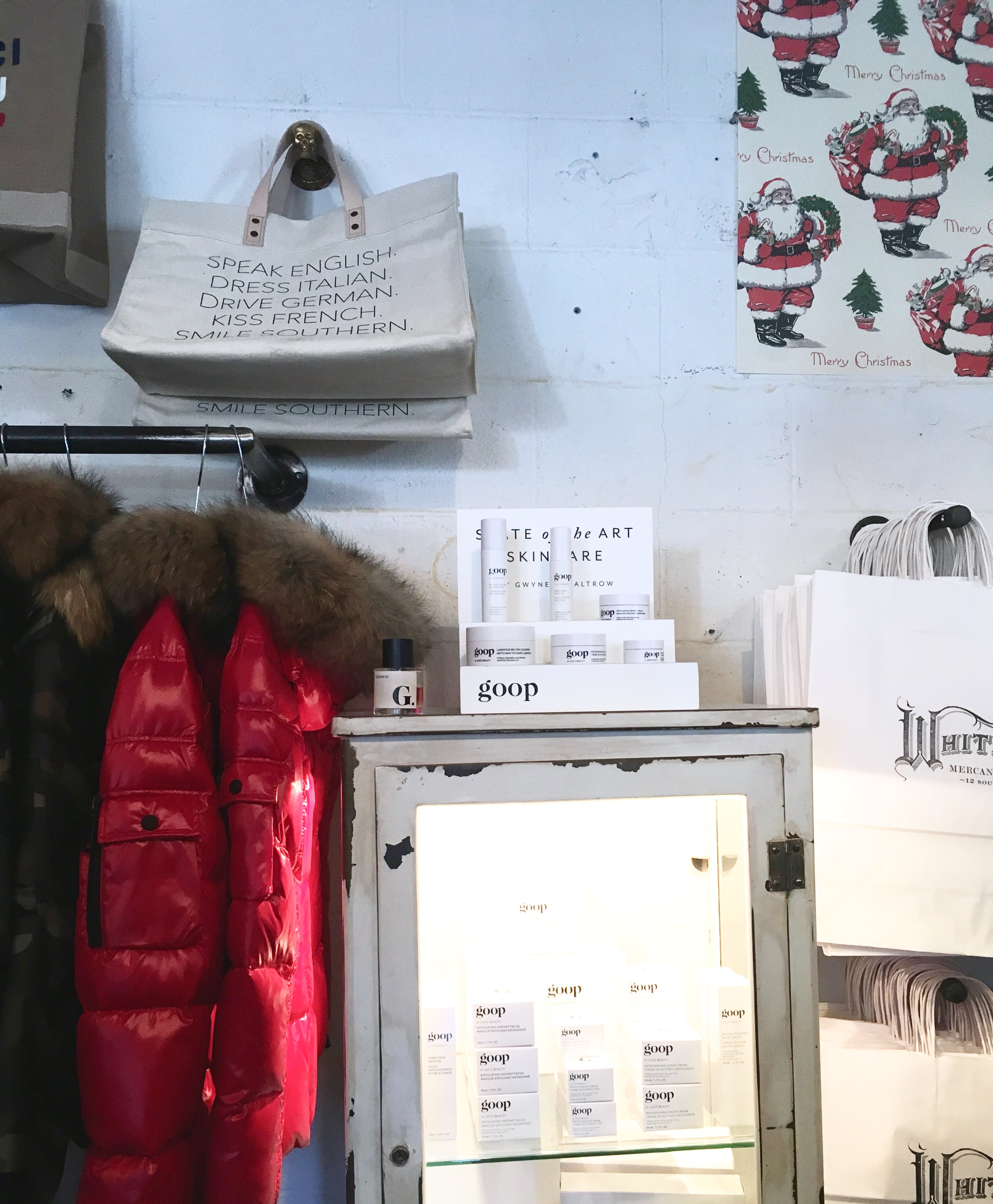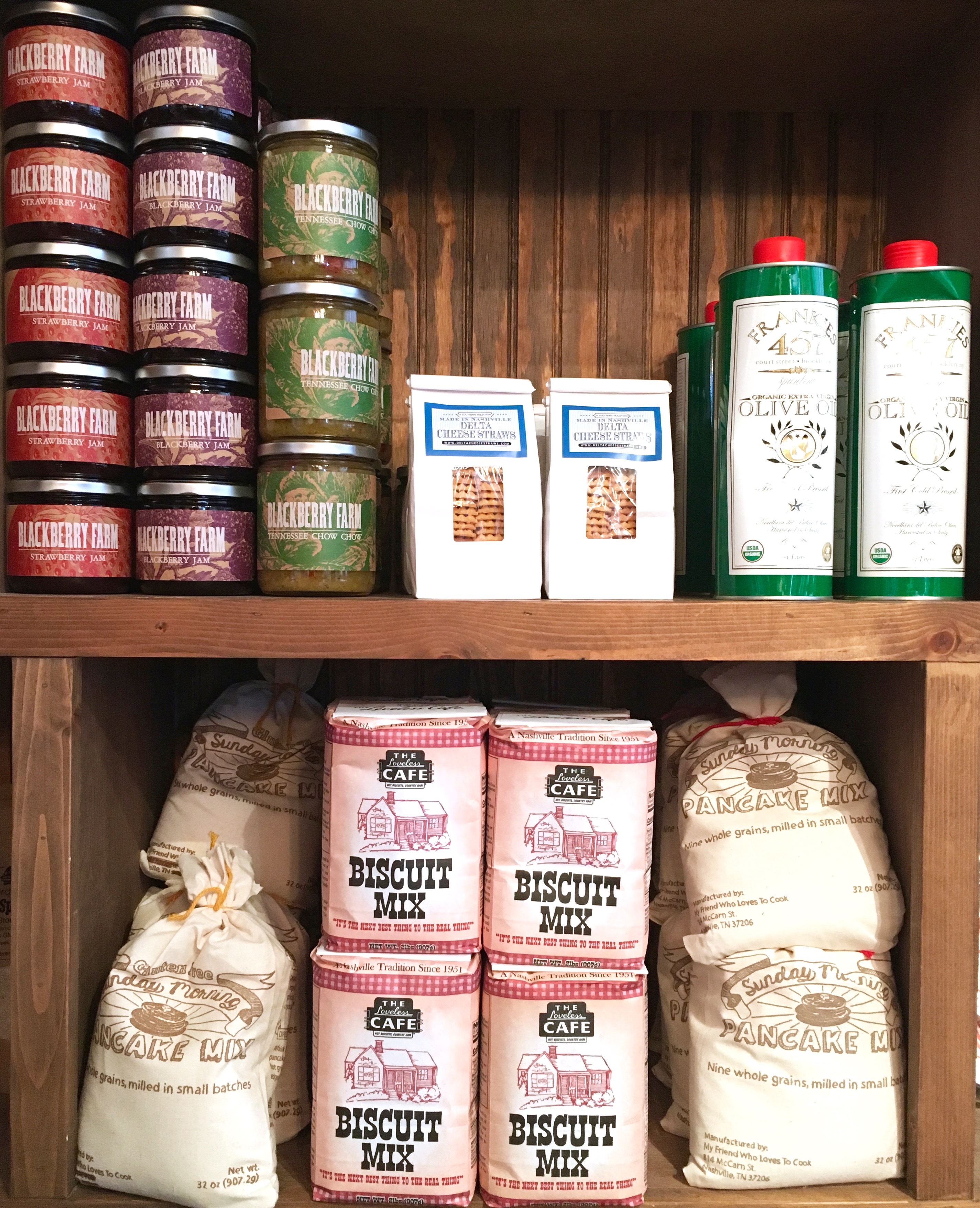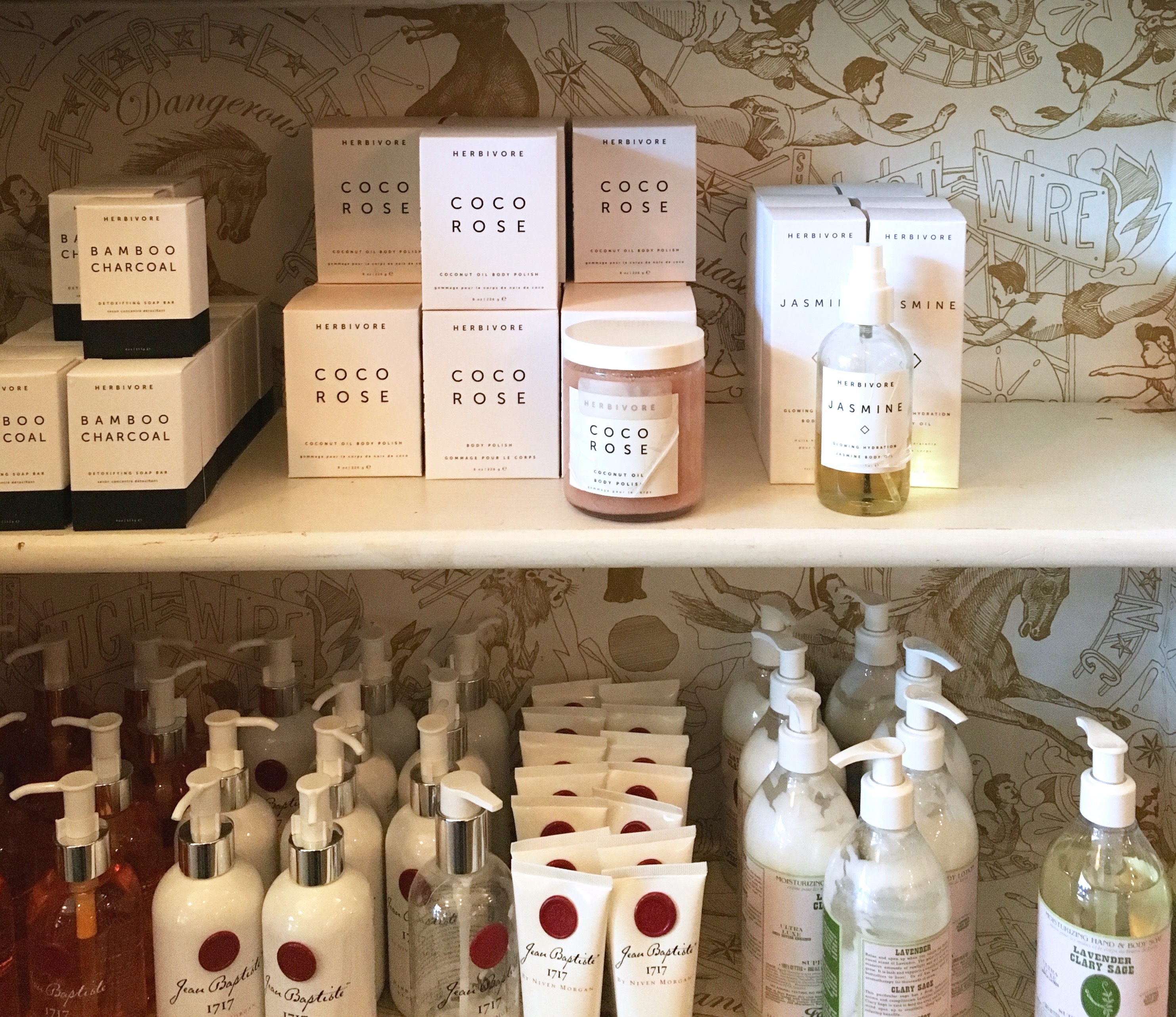 White's Mercantile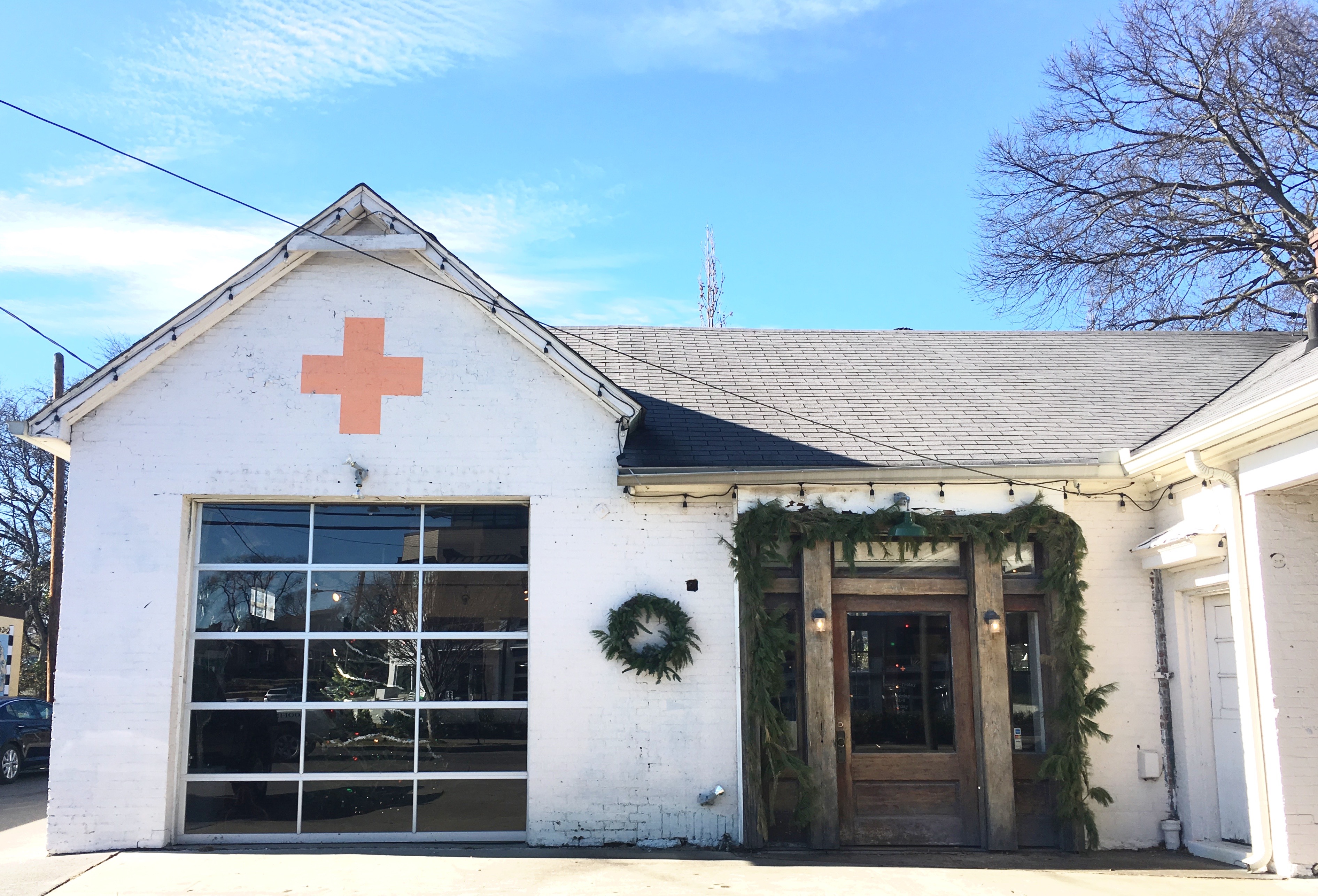 Imogene + Willie (in a renovated gas station)

I grabbed a cronut from Five Daughters Bakery on the advice of two friendly ladies I met in the neighbourhood. The cronut was a sweet, rich treat (good for sharing!). The ladies also recommended that I stop into local favourite Frothy Monkey. The coffee was very good, and the place was packed with people – always a good sign, right? I figured it was wise to trust the recommendations of locals!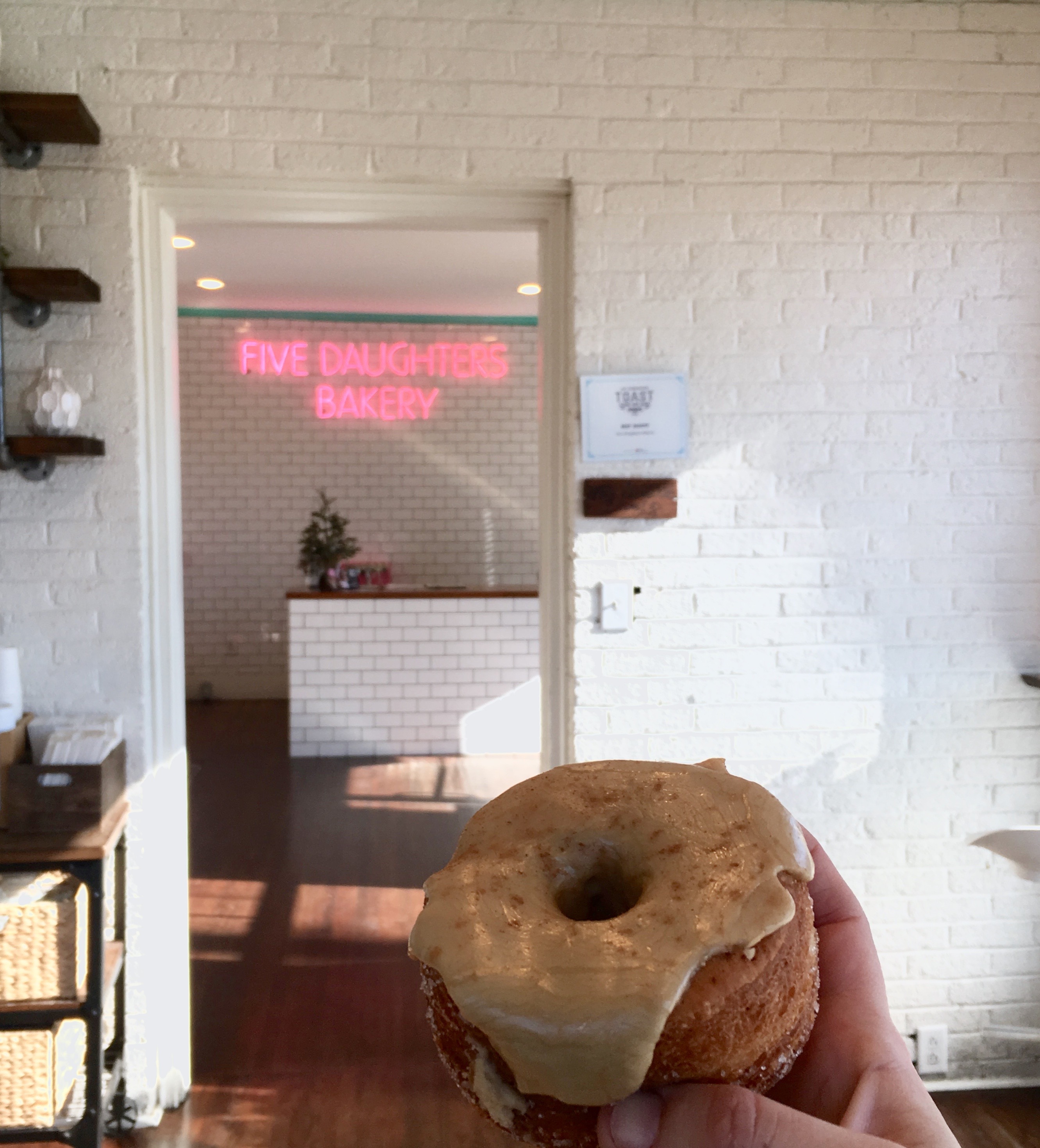 Vanderbilt Area
The Loews Vanderbilt hotel where I stayed is located across the street from Vanderbilt University. Since we all know how much I love school, I had to take a stroll around Vanderbilt's beautiful campus. I only saw a portion of it because it's so large, but I definitely got a feel for the classic campus architecture and layout. So pretty!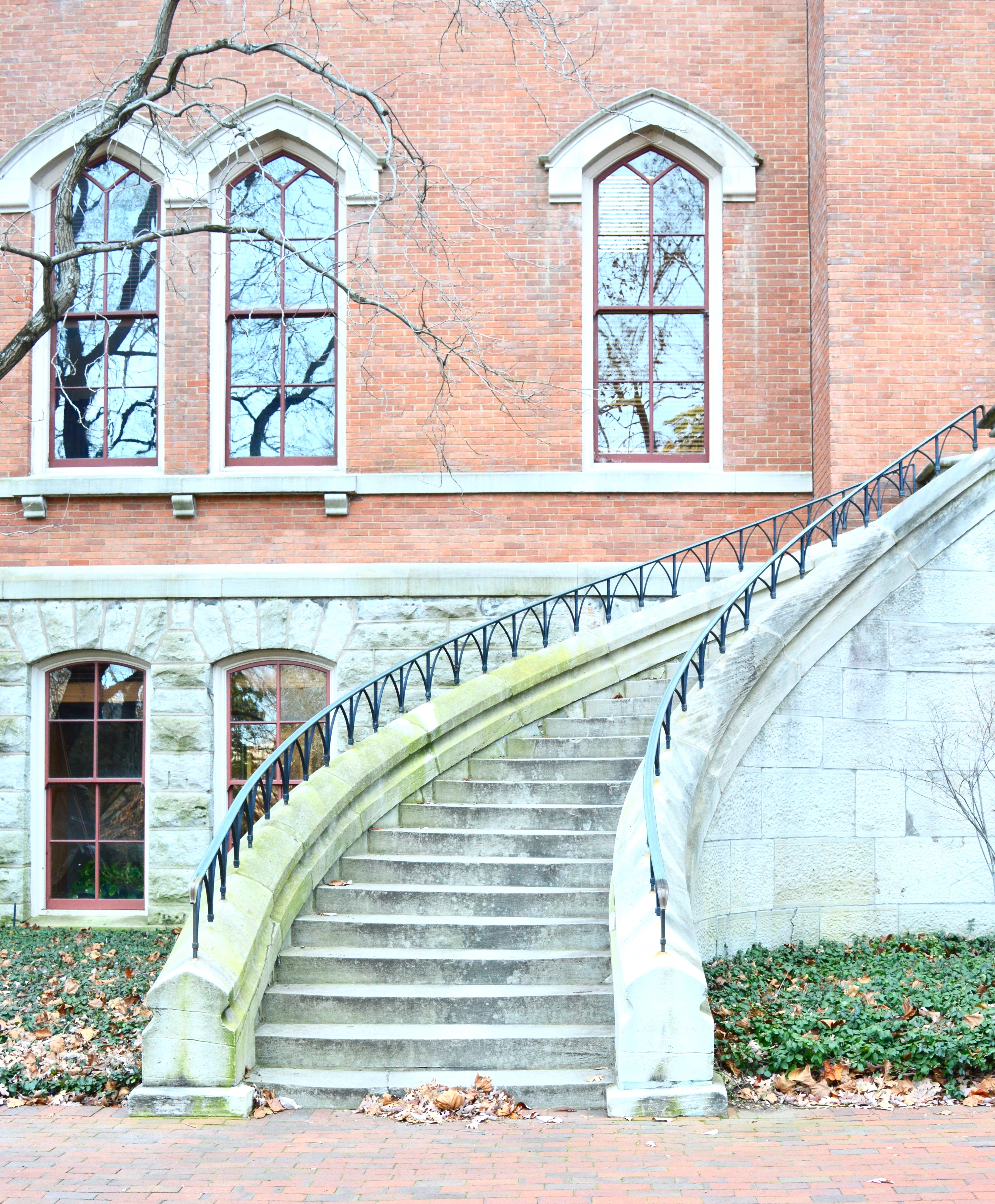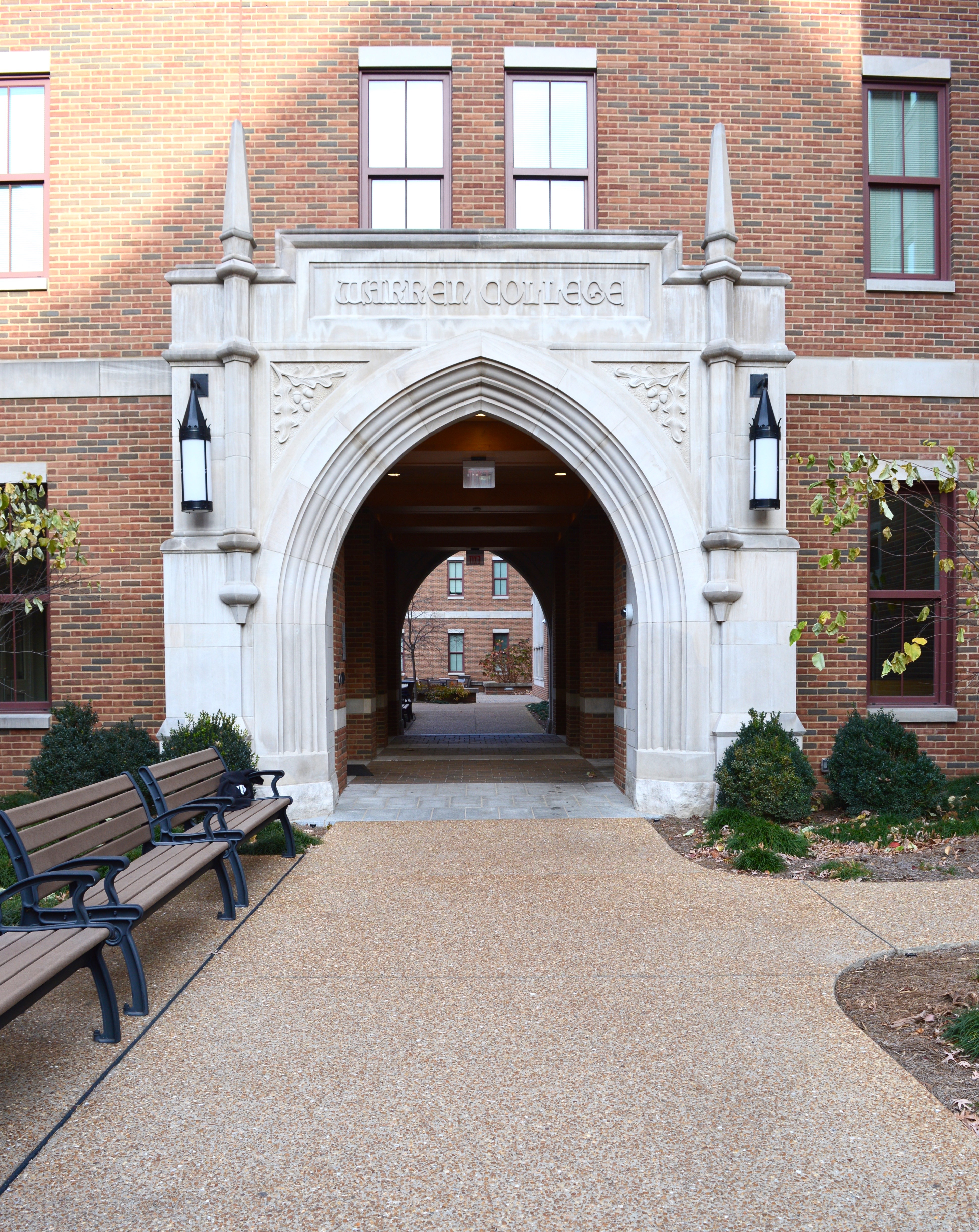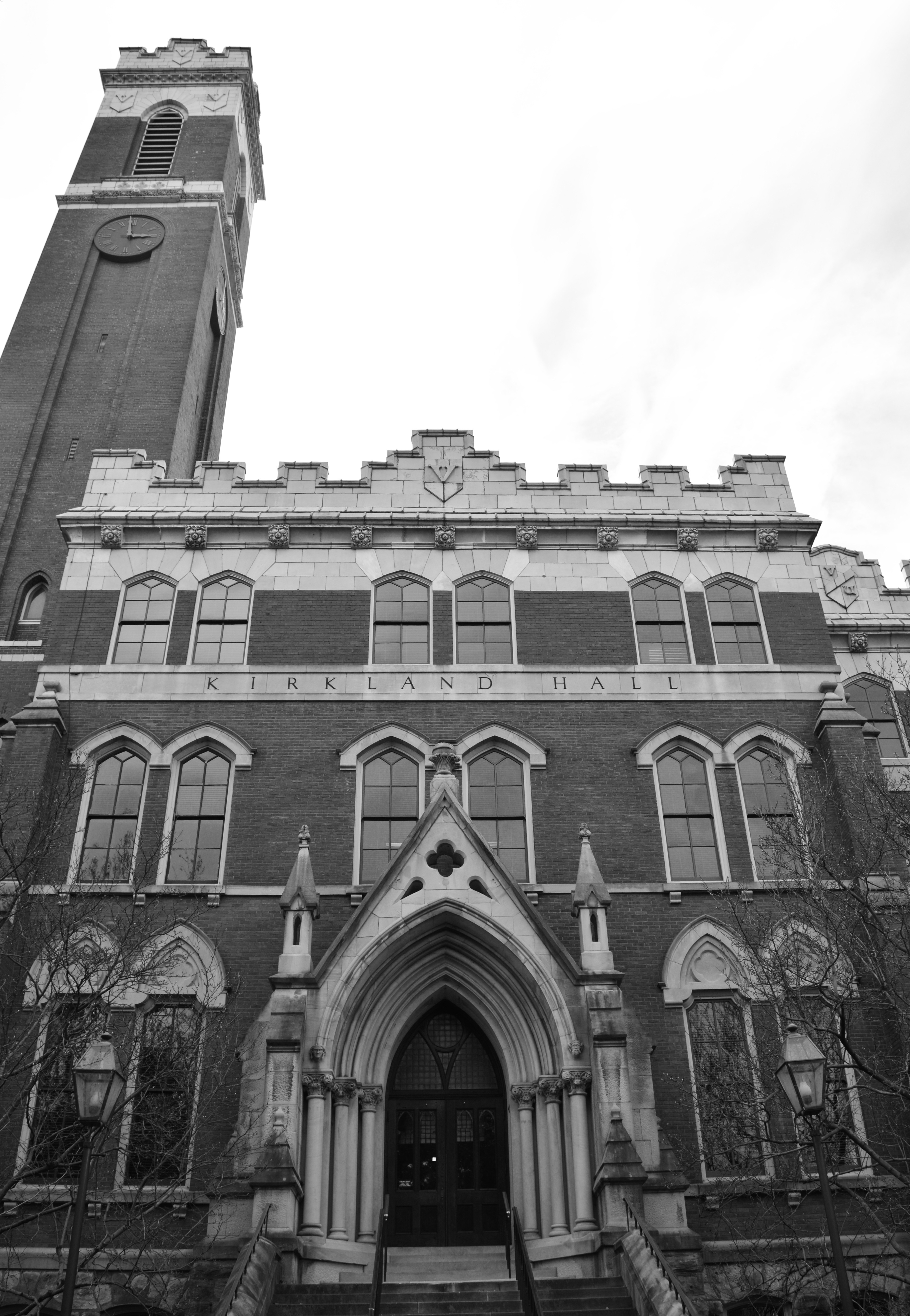 I also walked over to the Parthenon. I had to see this for myself after the Loews check-in desk agent told me about Nashville's reputation of "Athens of the South". What? Nashville and Athens have something in common? I was so intrigued! The Parthenon, built in 1897, is located in Centennial Park, and it's a 1:1 replica of Athens' Parthenon. It was wild to see this up close in the middle of Nashville. I didn't get a chance to visit the museum, but I heard it's interesting.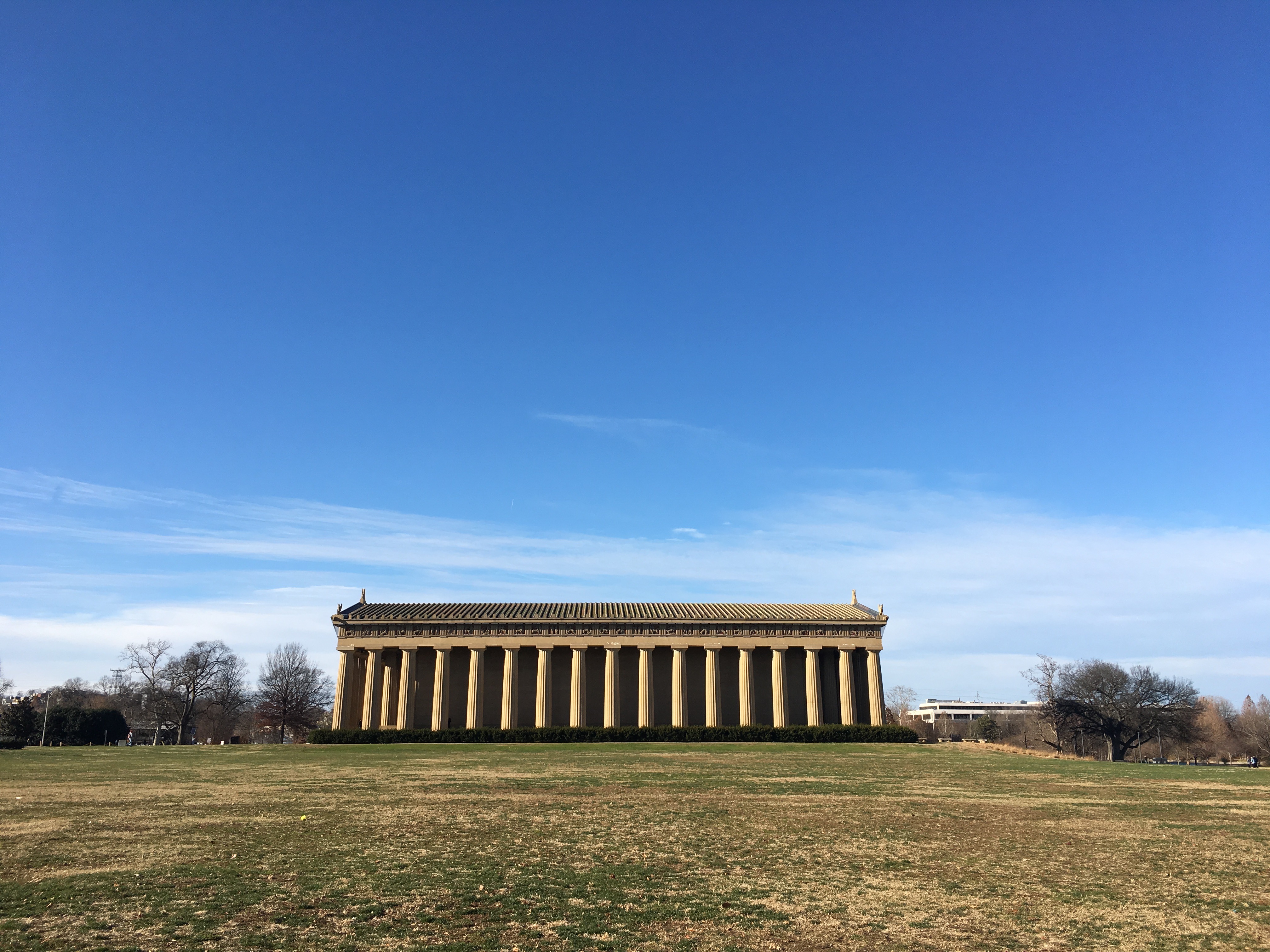 Dinner at Hopsmith
I met a friend for dinner at Hopsmith located in the Vanderbilt/Music Row area. The place recently opened, and it was full. The portions were large, the food was tasty, and service was friendly.
Day 2
I walked a lot on Day 2. I hadn't intended to, but it's just how my day evolved. I could have easily grabbed an Uber, but I opted to just keep walking. I needed to work off the cronut and dinner from Day 1!
I started by walking up (or down?) West End Ave. because I wanted to pop into UAL, a store that carries high-end brands at discount prices. I tried on a few things, but didn't make any purchases (theme of this trip!). Along the way, I came across this cool art alley (one of many art walls I saw in Nashville!).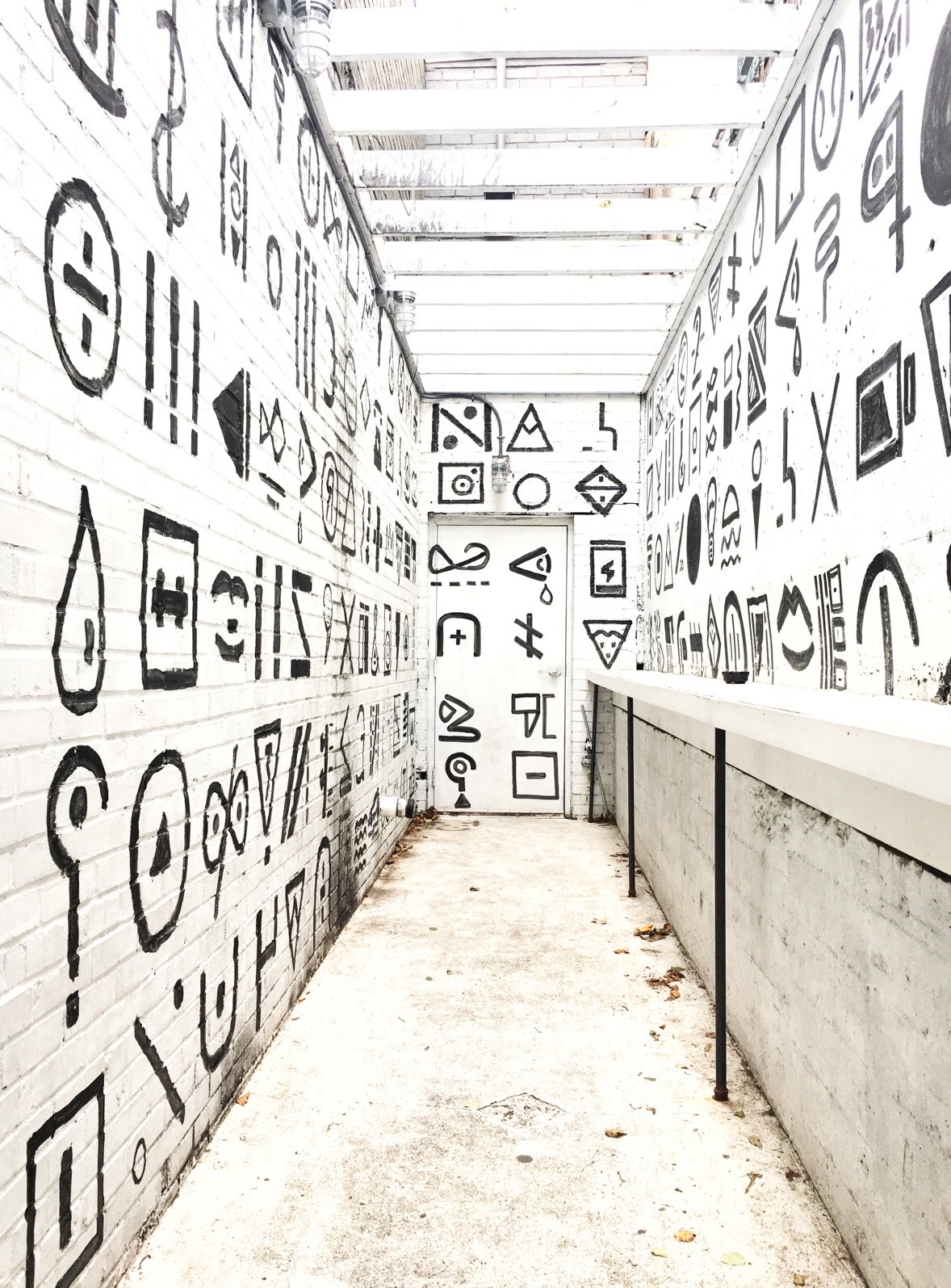 Hillsboro
I hadn't planned on walking to Hillsboro (there was little planning involved on this trip, let me remind you!), but before I knew it, I ended up walking there! This is a quaint area of Nashville with boutiques, cafés, and restaurants. And art walls, too!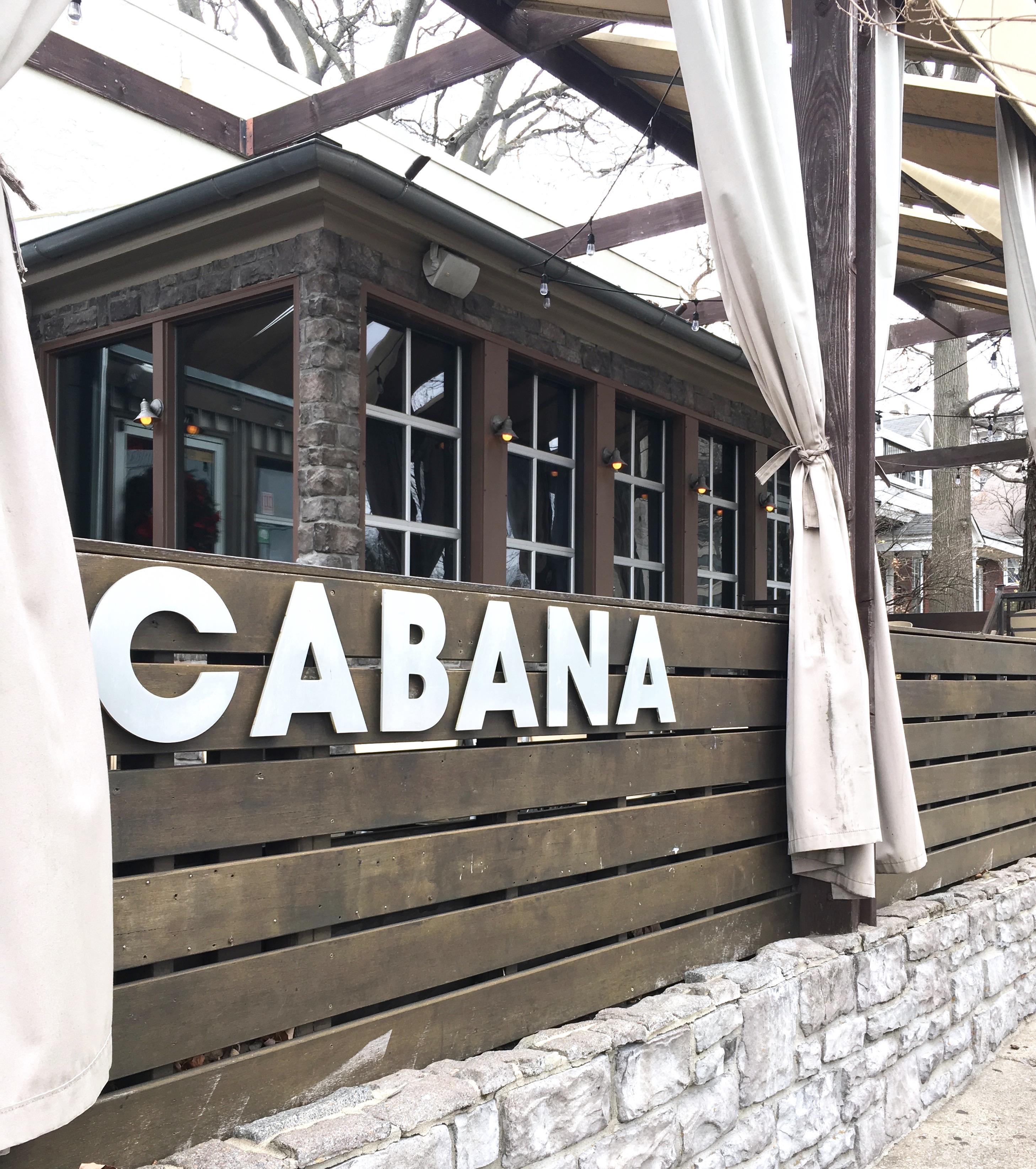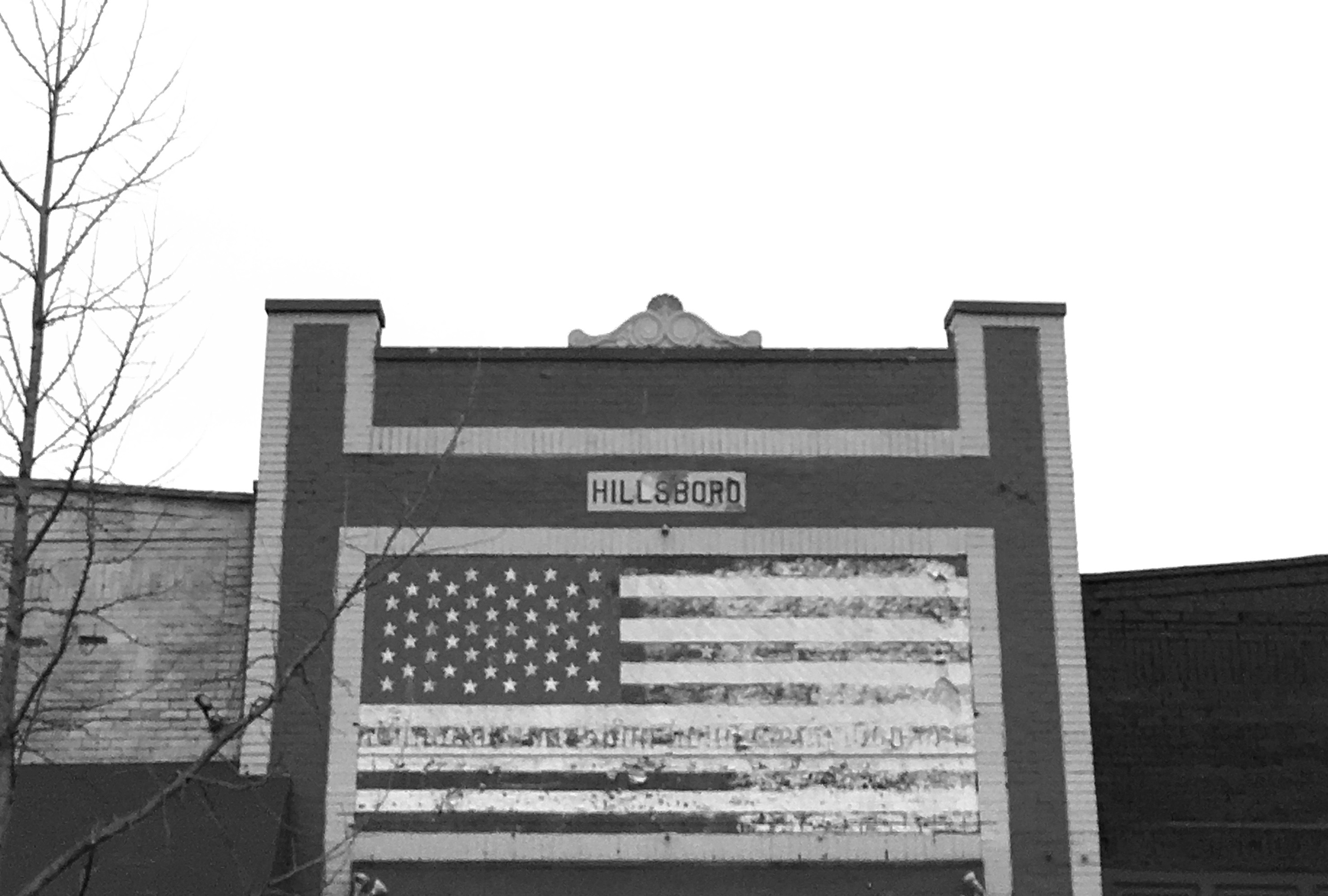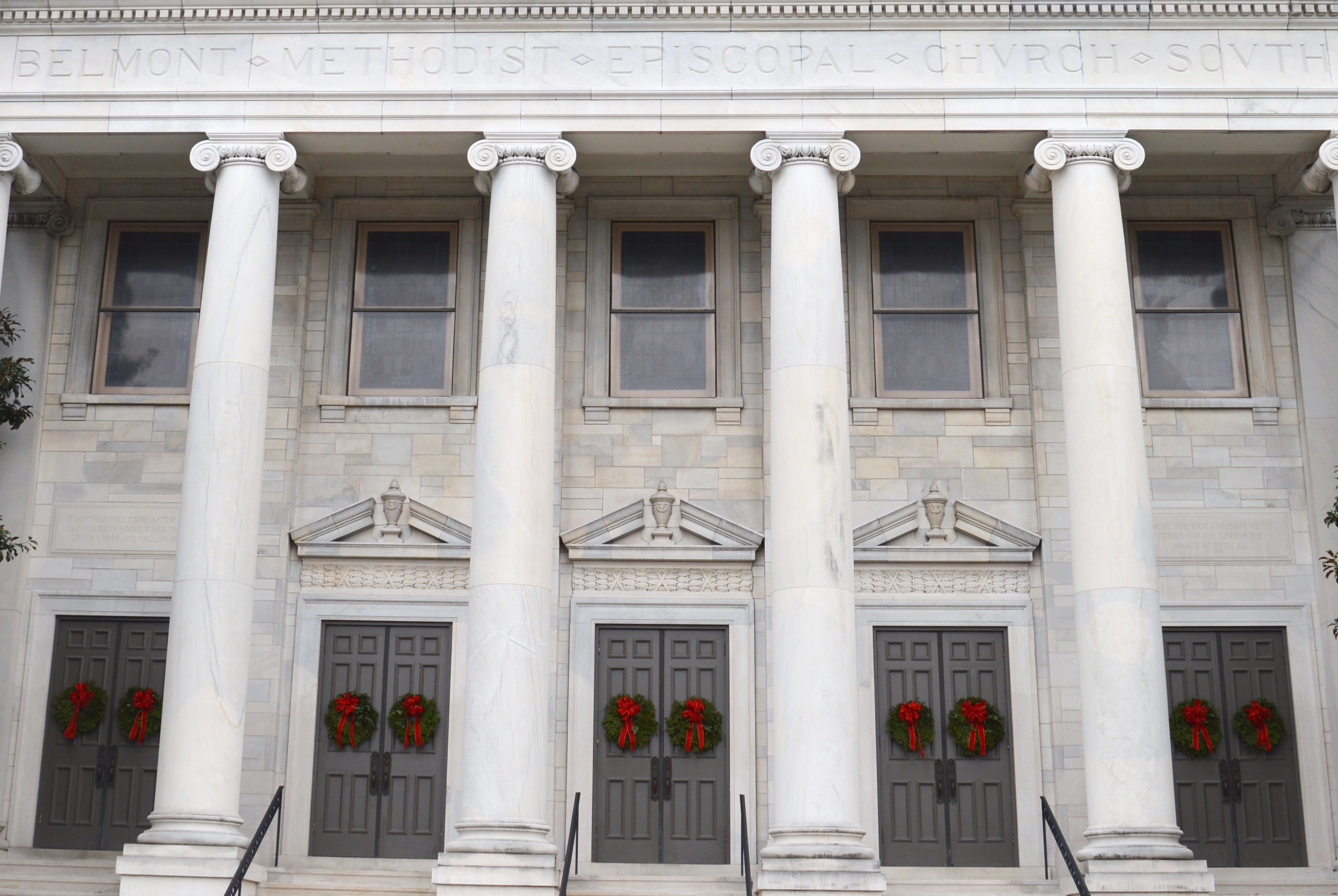 From Hillsboro, I walked to Belmont University (another theme of this trip – I do love school!). I didn't set out to walk here specifically, but it was a pleasant discovery, since the buildings were impressive and all dressed up for the holidays!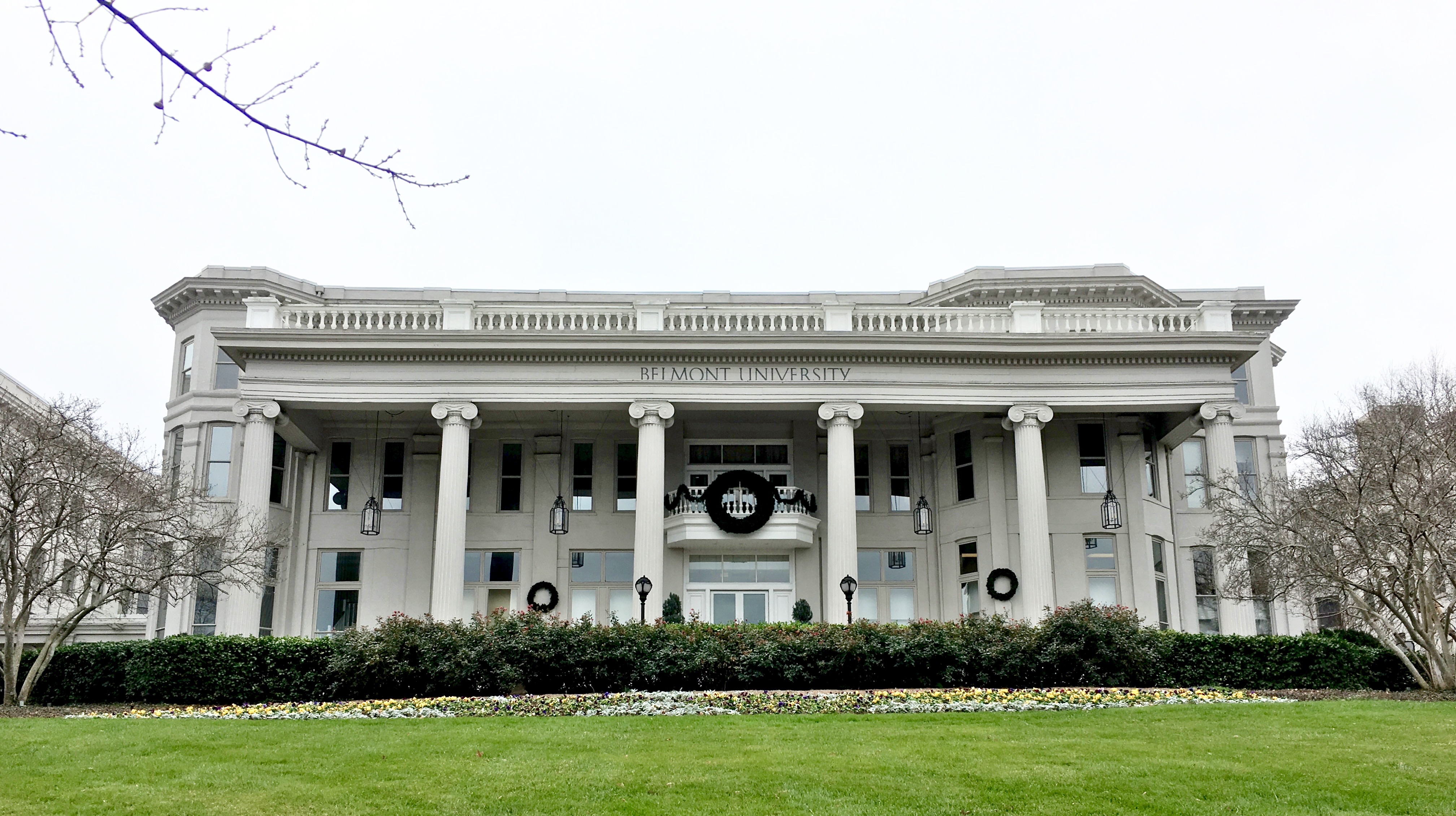 The Gulch
Looking back, at this point in my day, I should have taken an Uber from Hillsboro to the Gulch, but instead, I opted to walk. I wouldn't recommend this though because the walk was about an hour, and I didn't see much of anything along the way. I did pop into Flip – a luxury consignment store – and wanted just about every piece of Chanel that I saw in there!
The Gulch is a hip neighbourhood with new buildings, restaurants, and boutiques. On the recommendation of a friend, I had a delicious meal at Milk and Honey. I'd go back for a repeat visit forsure. I opted for the falafel and a cinnamon bun (to go) and a cuppa tea (with milk and honey, of course!). The food and service were great, and the design was fabulous. I'm always a sucker for a beautiful restaurant!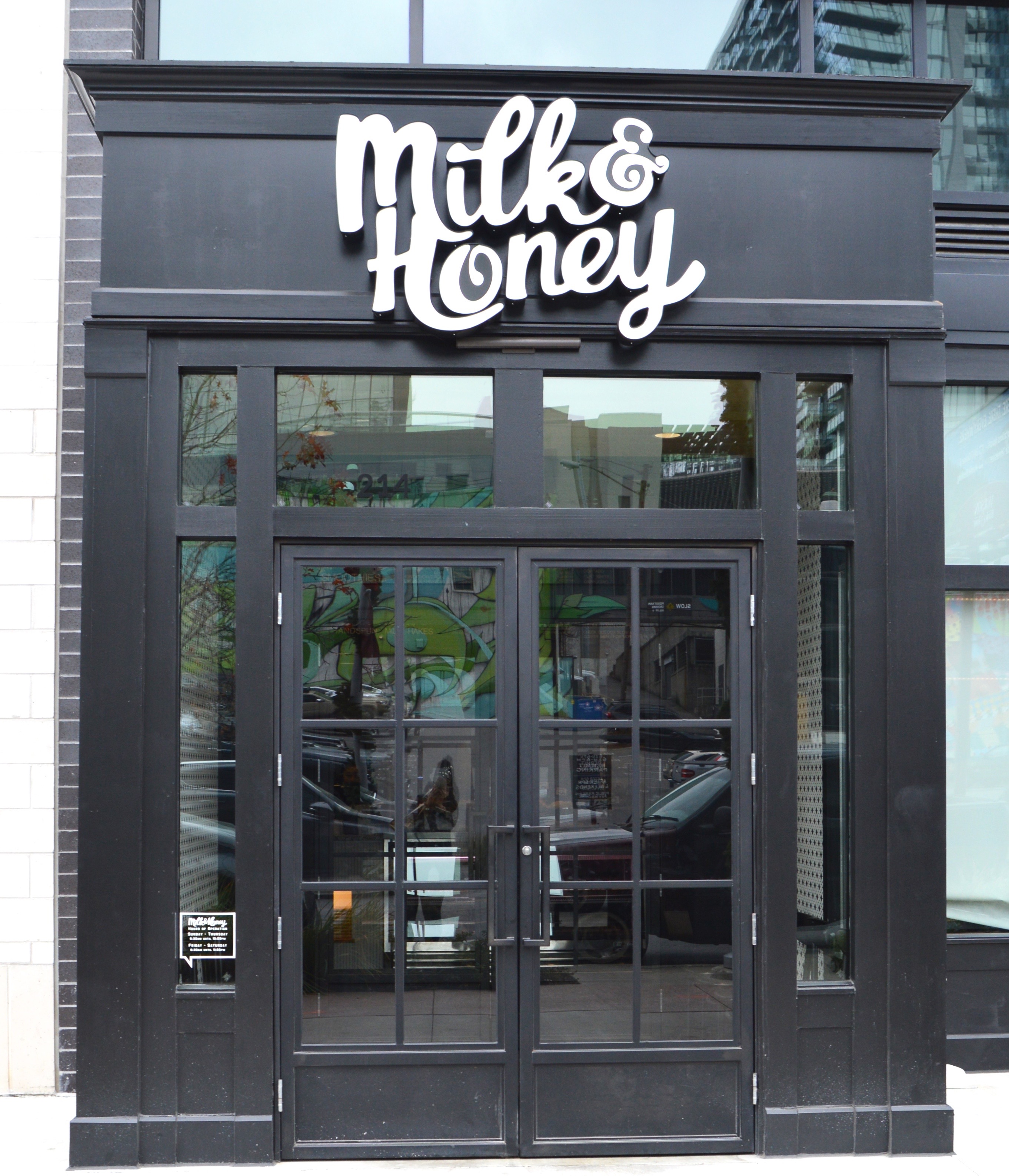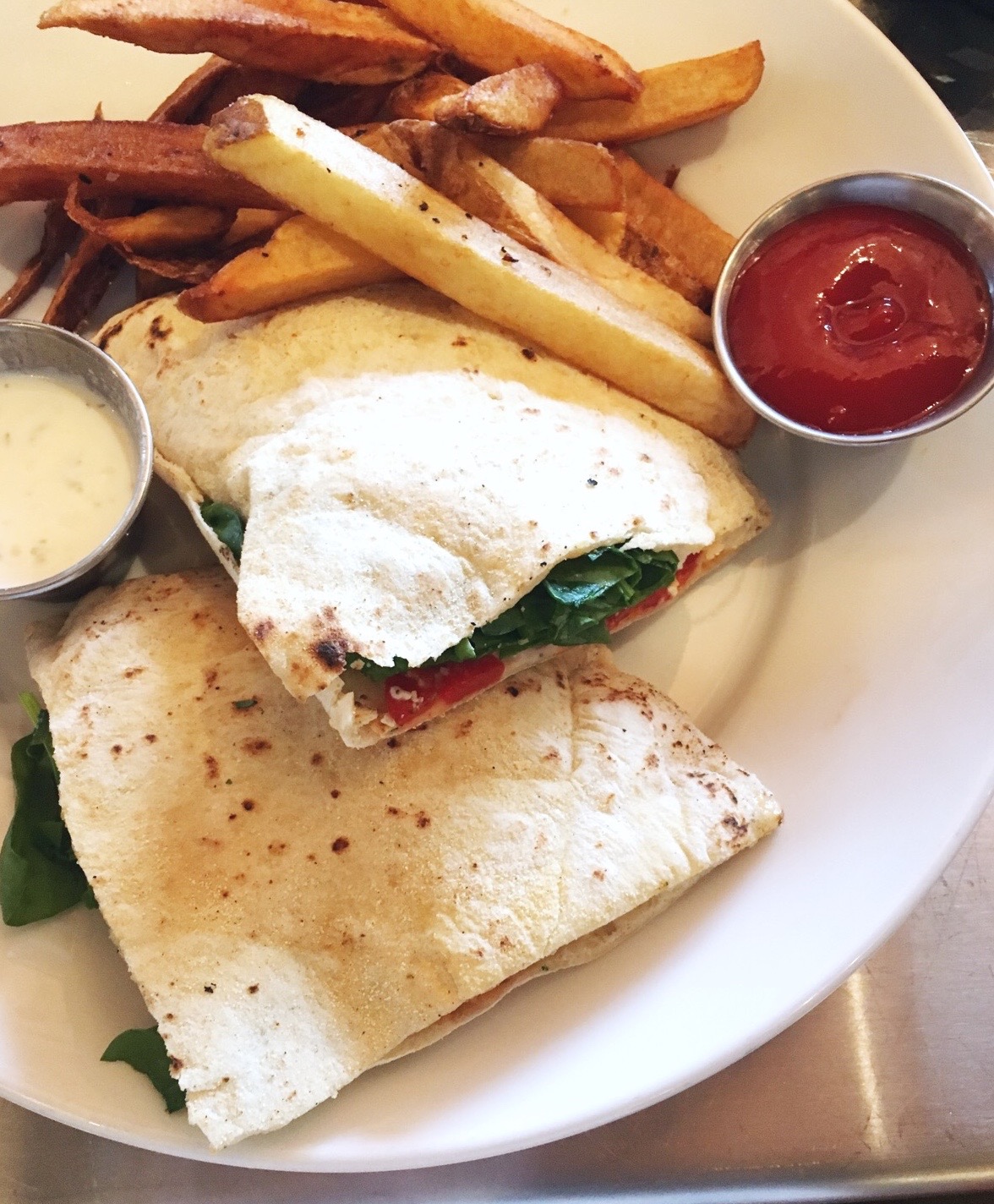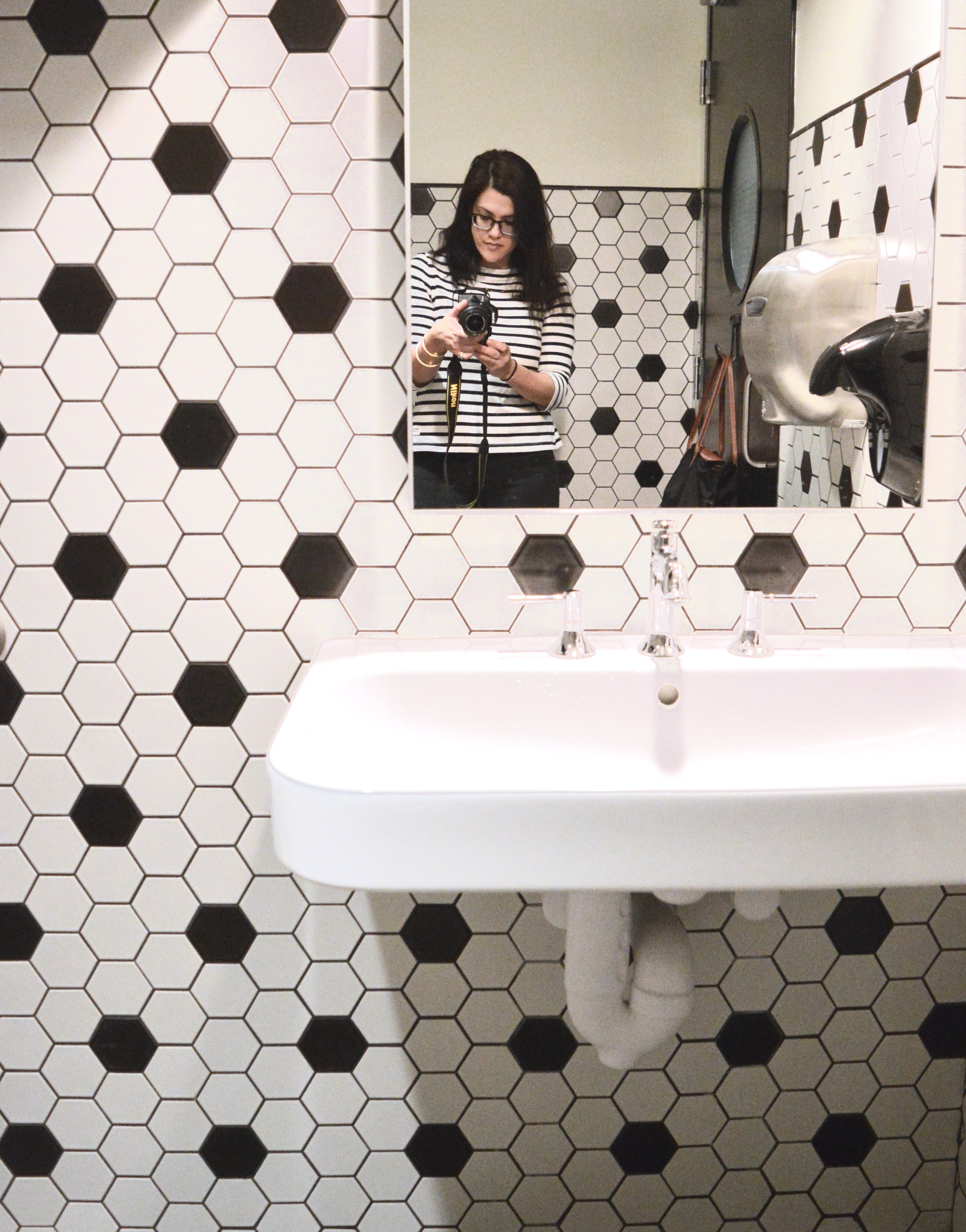 There are so many beautiful art walls in Nashville, and I took advantage of this colourful one to take a jumping photo. So fun! I wandered in and out of a few of the shops in the Gulch area, but lingered in Colt's – a chocolate shop founded by Mackenzie Colt, a former actress from the Hee Haw television show of the 70s. I liked everything I sampled in here and bought my favourites. (Note: I preferred all of Colt's chocolates to the Goo Goo cluster – see below.)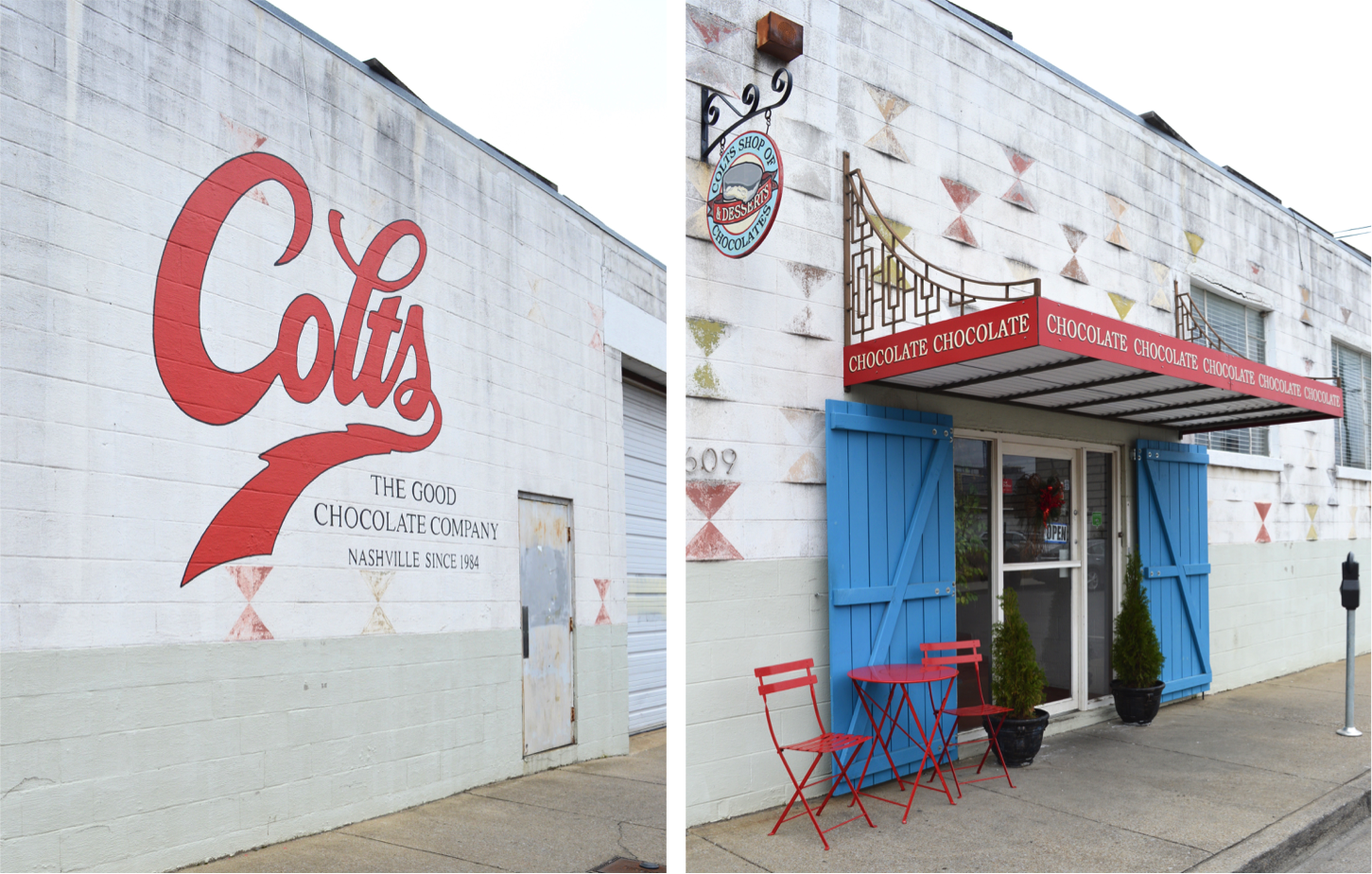 Nashville Downtown
I don't quite know where the official boundaries of downtown are. I think that the Gulch could be part of the downtown, but maybe it isn't. It was only about a 15 minute walk from the Gulch to downtown. Here, I popped into the Country Music Hall of Fame, Hatch Show Print, and the Goo Goo shop. I also took a walk on the pedestrian bridge and observed the neon signs of the Honky Tonks (bars). I didn't end up in any of the Honky Tonks on this trip, but if I go to Nashville with a friend in the future, I would.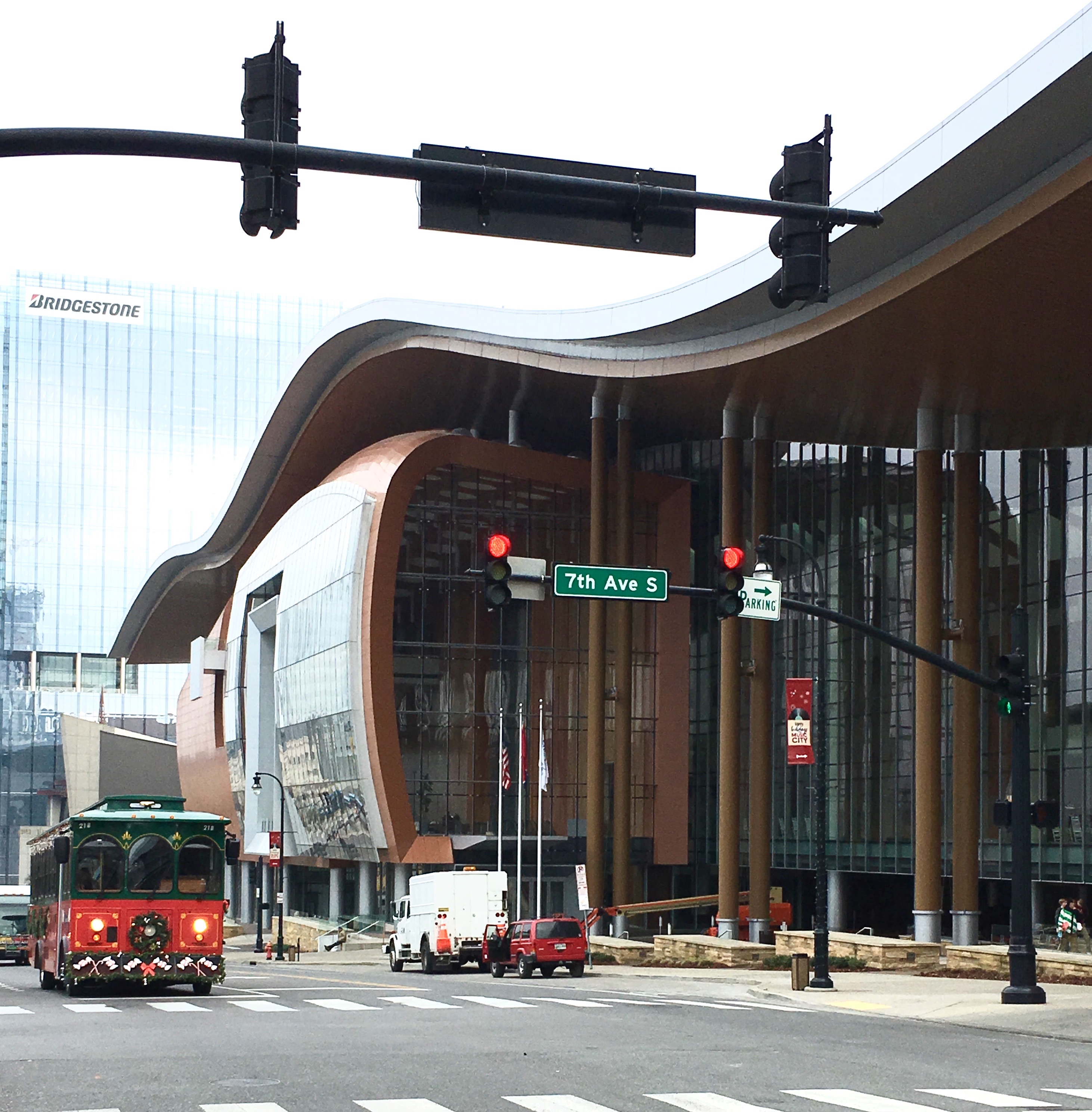 Music City Center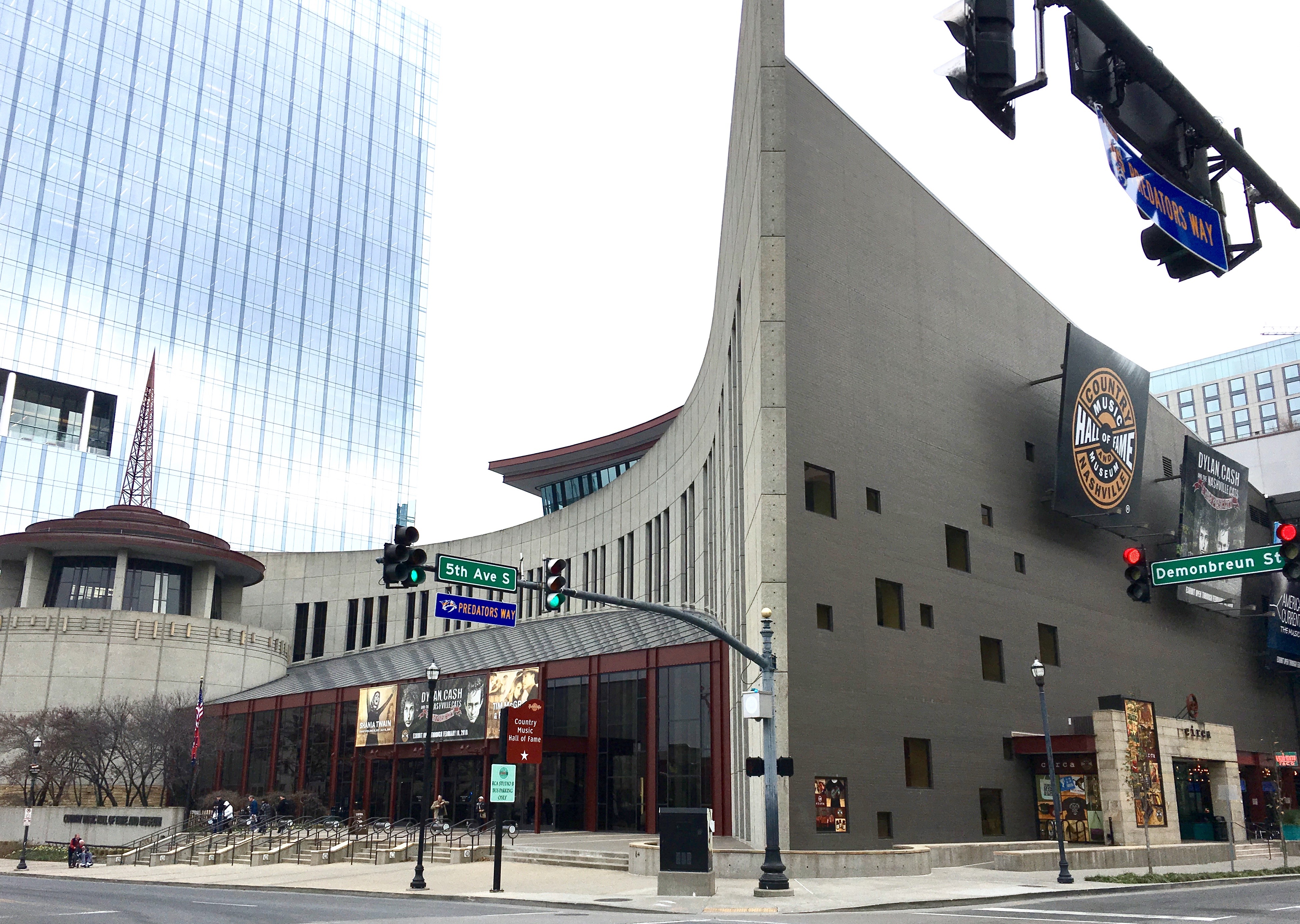 Country Music Hall of Fame
The Hatch Show Print letterpress has been in operation since 1879. It continues to serve as a letterpress and produces posters for absolutely every kind of event. It also sells printed posters and other stationery goods.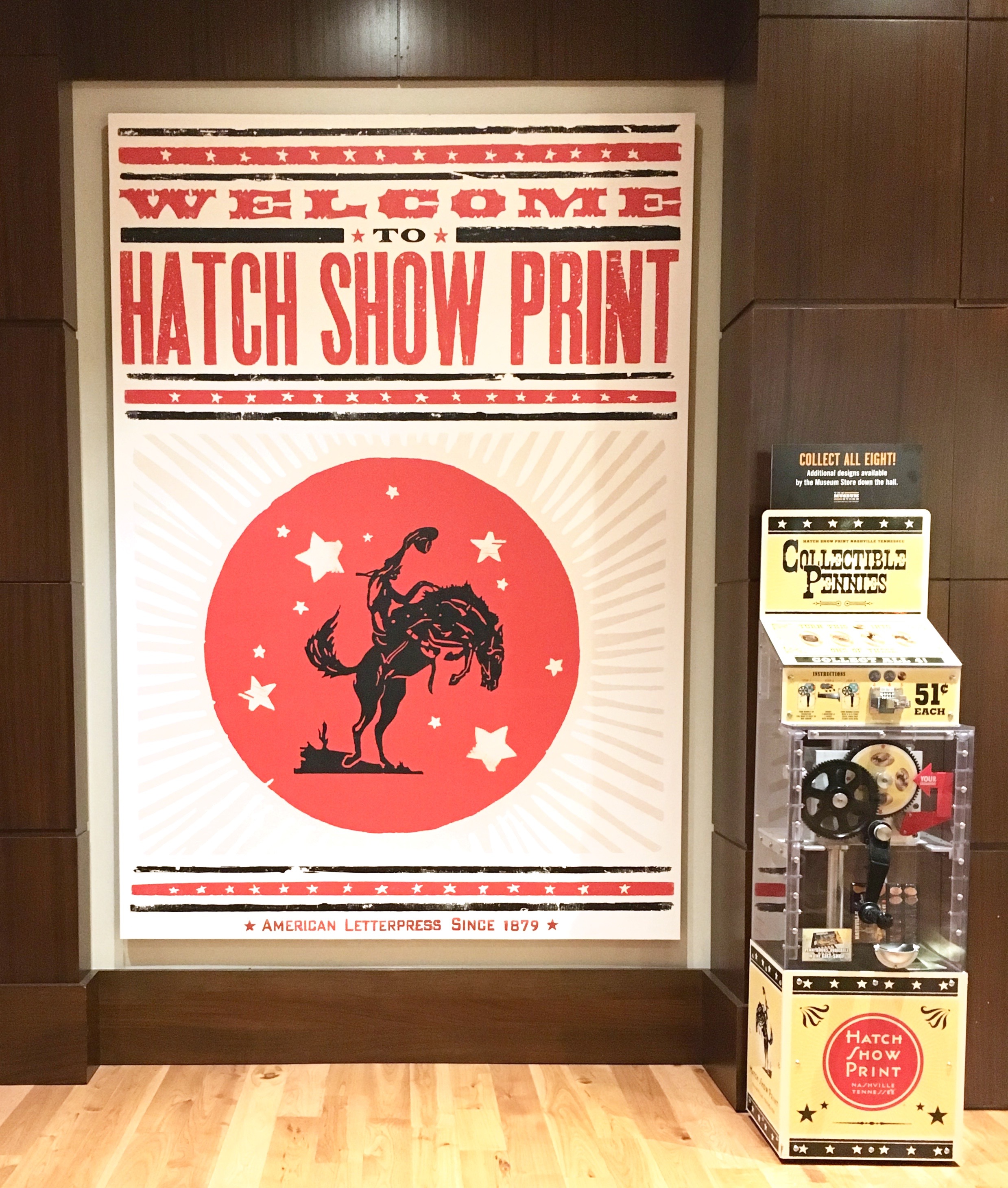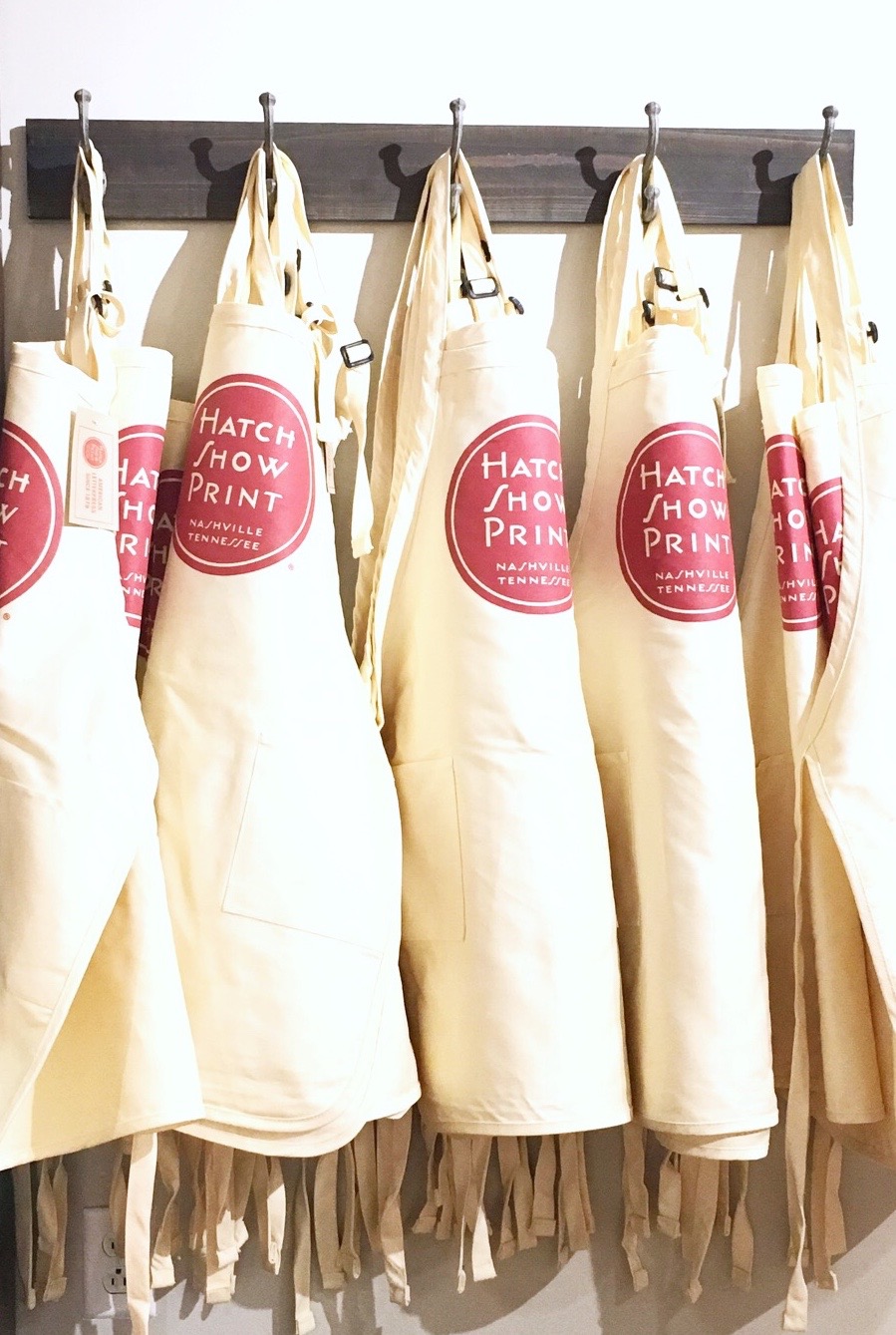 The Goo Goo candy and chocolate shop is known for the Goo Goo Cluster which is a chocolate/nutty treat. People were buying up boxes of these treats while I was there.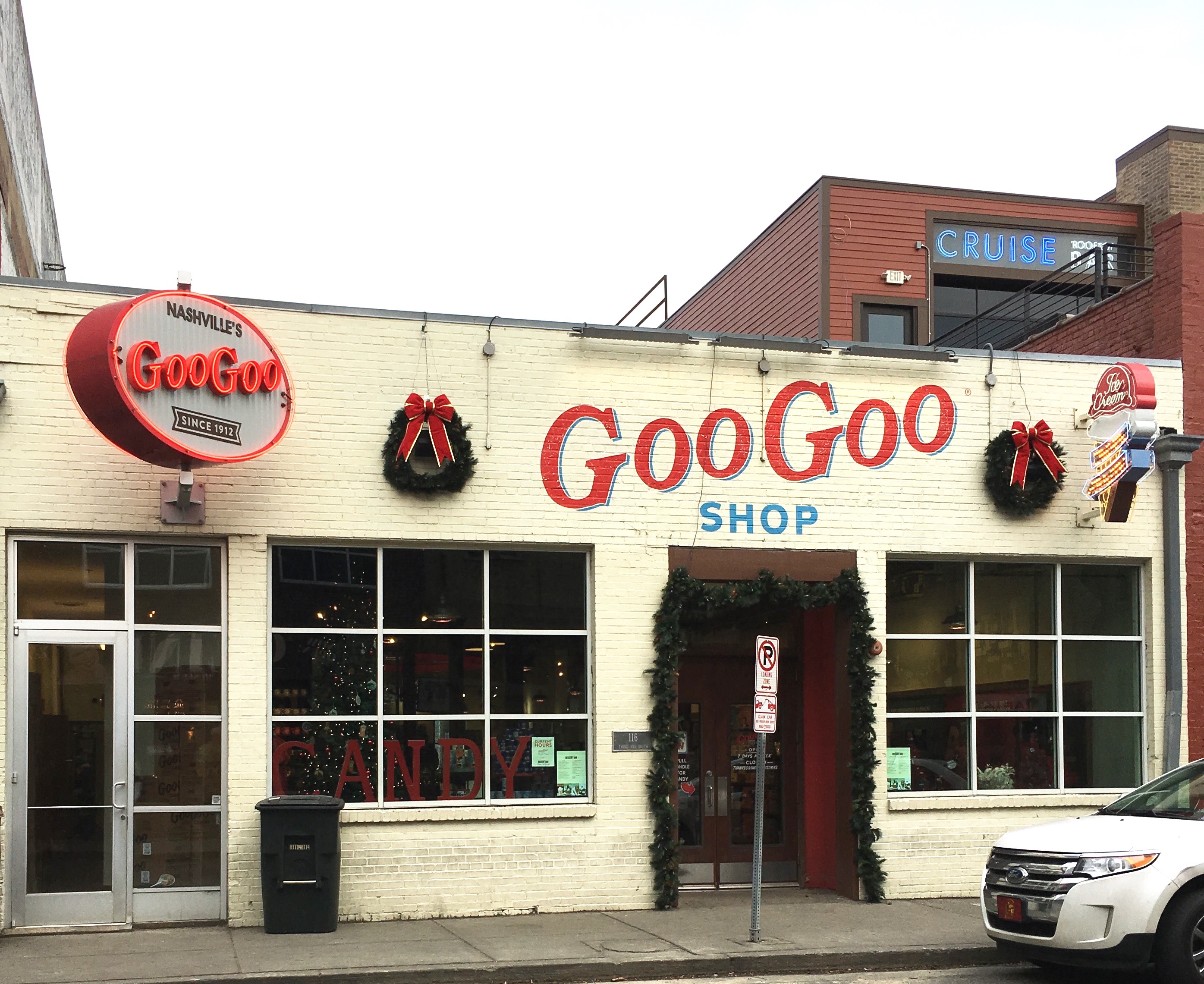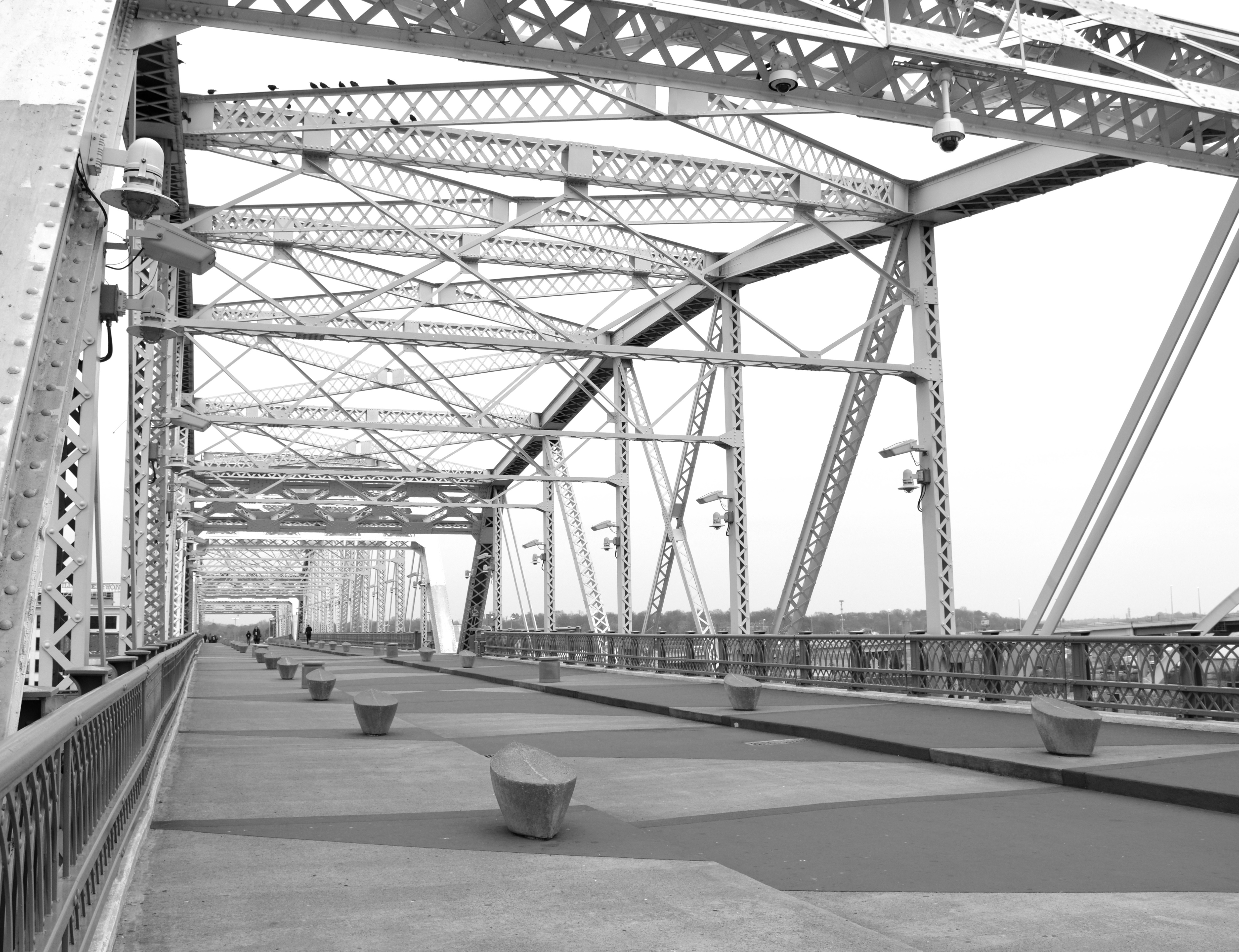 The Pedestrian Bridge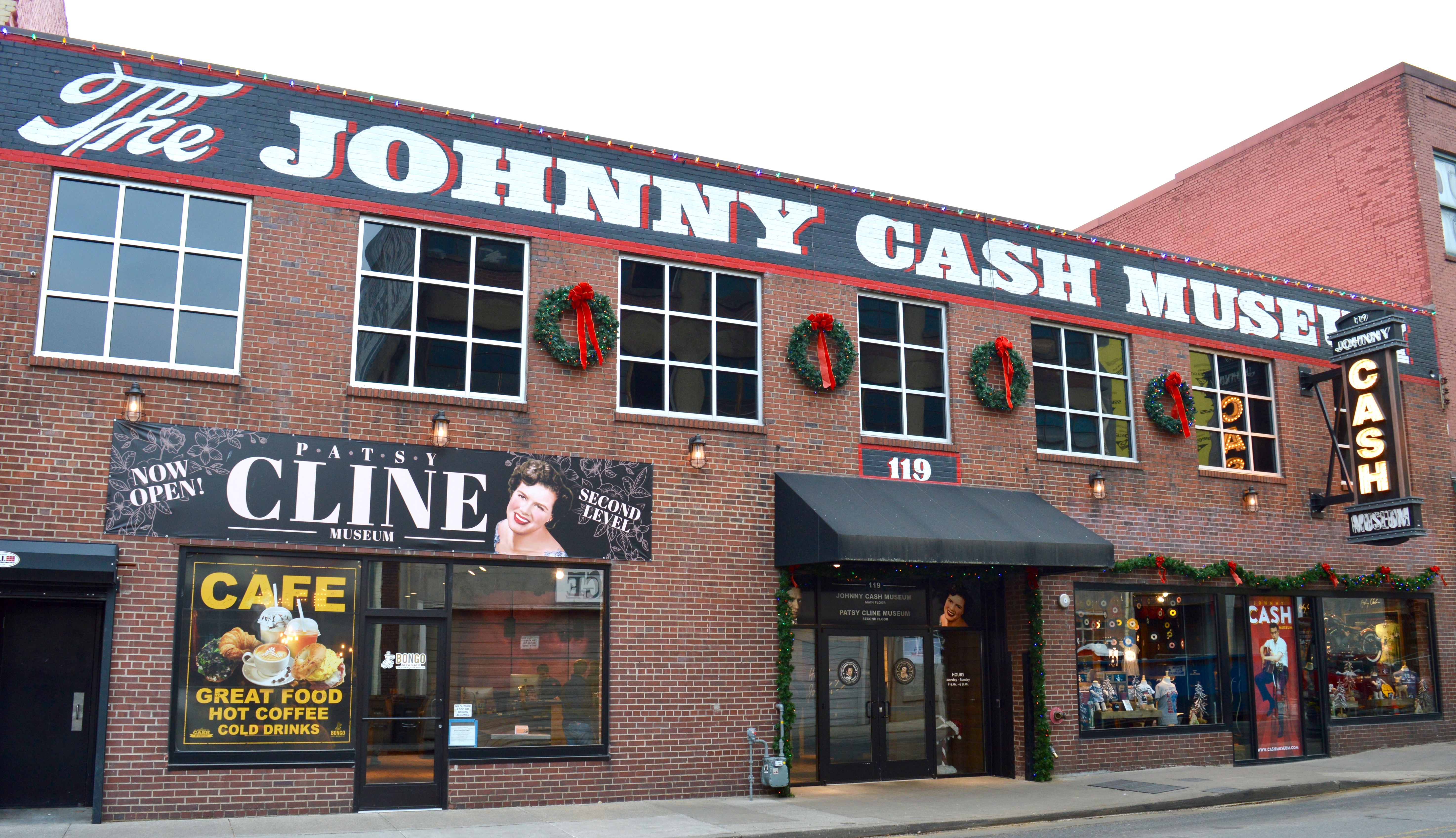 The Johnny Cash Museum (lots of black items in the gift shop!)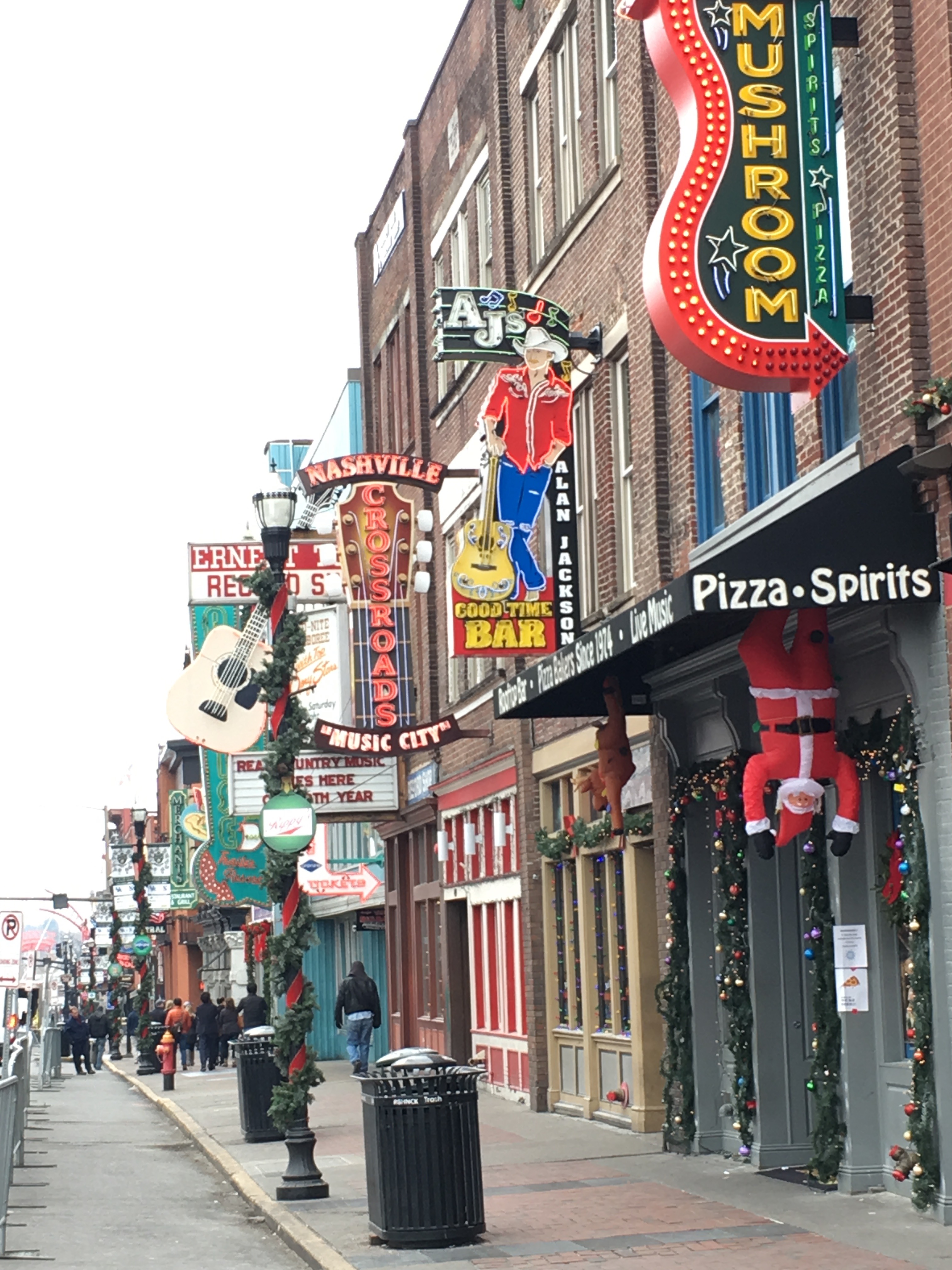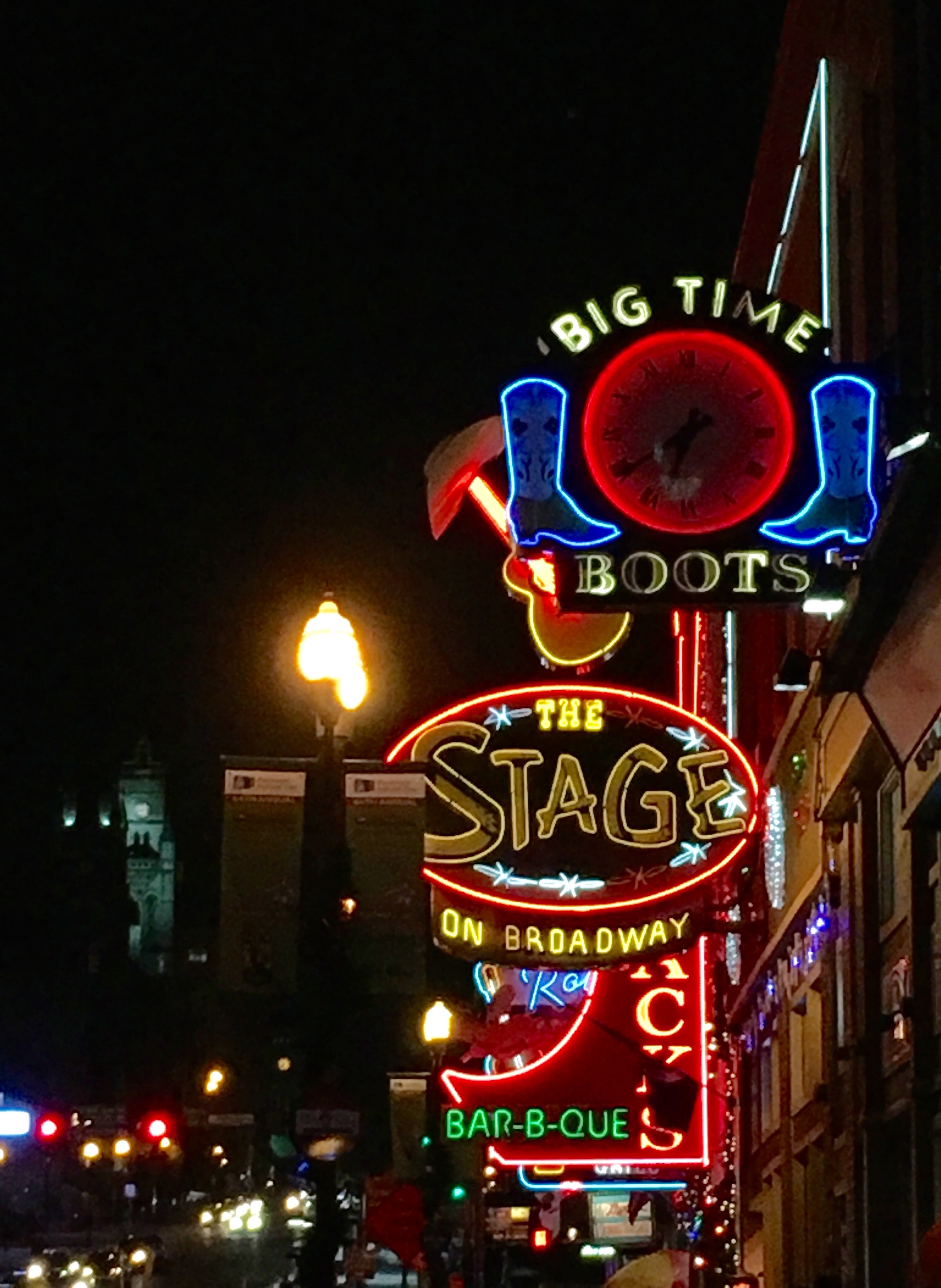 The Honky Tonks on Broadway
Ryman Auditorium
I ended Day 2 with a trip to Ryman Auditorium to see Amy Grant and Vince Gill's Christmas show. The Ryman press team generously offered tickets (thanks!), and I was so so so pleased to attend! Not only is the theatre a beautiful piece of architecture, but the show was absolutely enjoyable!
What is now the Ryman began as the Union Gospel Tabernacle in 1892, so it has a 125 year history. The Ryman is affectionately known as "Mother Church," the seating is made up of pews, and so many of our favourite musicians have performed here!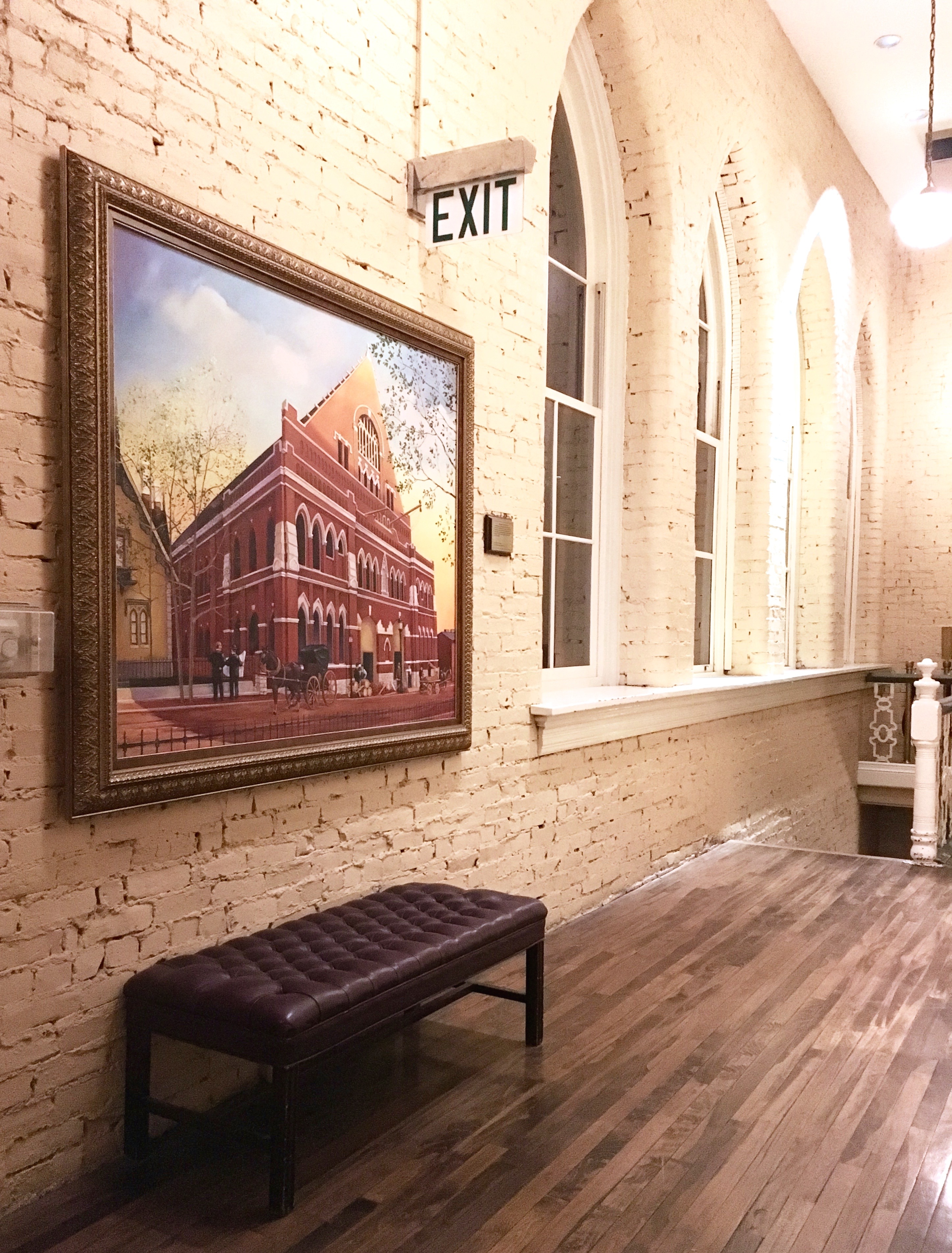 The show began with Natalie Hemby. Her voice was beautiful, and she shared stories of her Christmas traditions and her friendship with Amy Grant. I love it when musicians can impress us with a simple mix of voice and guitar.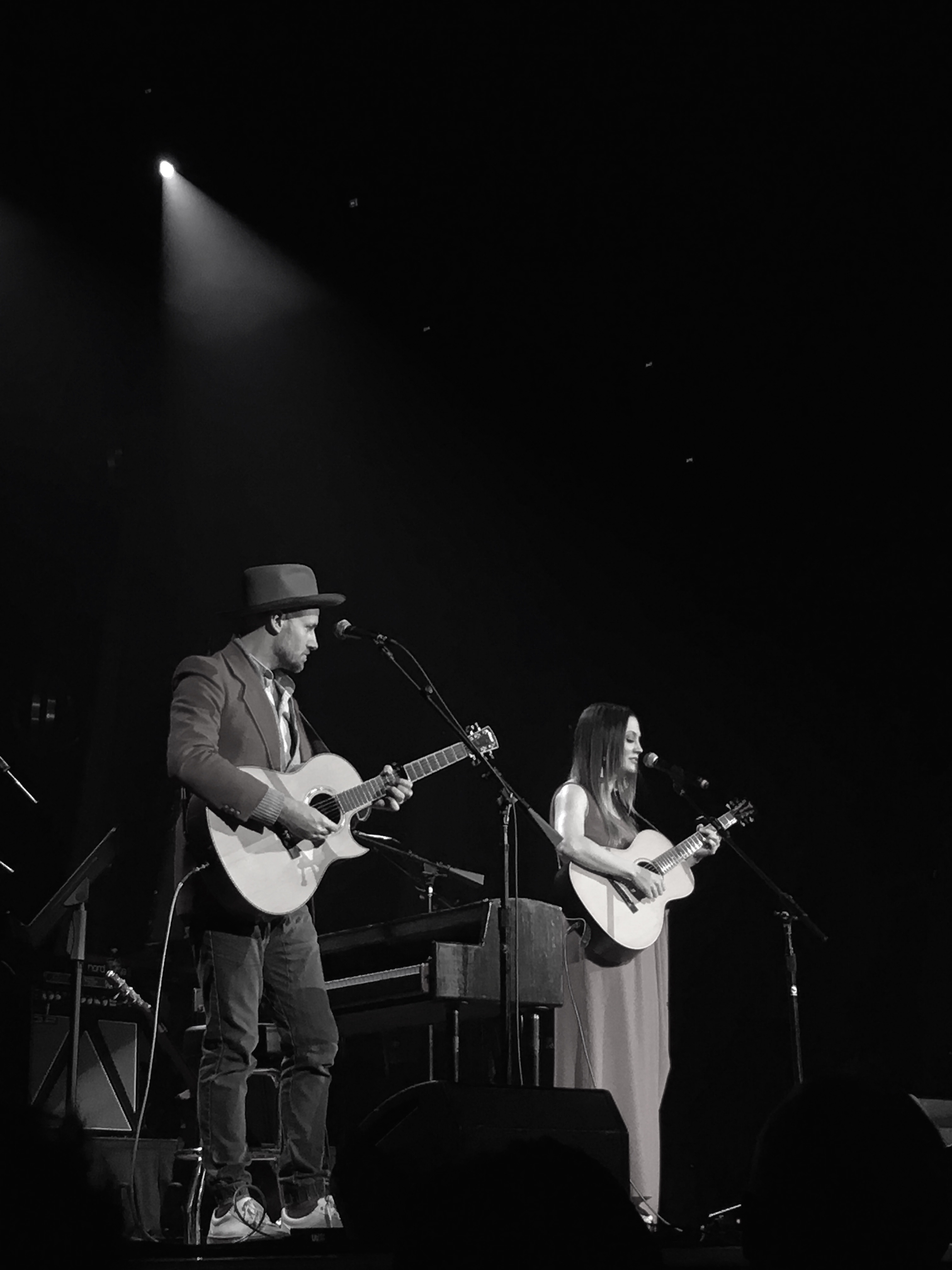 Amy Grant and Vince Gill got everyone in the Christmas spirit! This was one of the best concerts I've been to! Honestly. I, too, am surprised that I'm saying this! First, the duo is talented – both in singing and in playing the guitar. Second, they had great stage presence and entertained and interacted with the crowd. I love it when musicians talk and tell stories between songs. They shared stories of their Christmas traditions. In addition to the Christmas songs, they played a few of their classic and upcoming tunes as well. The crowd was pleased! It felt like we were all one big family by the end of the show. Amy Grant and Vince Gill played 10 sold-out shows at the Ryman. Can you believe it?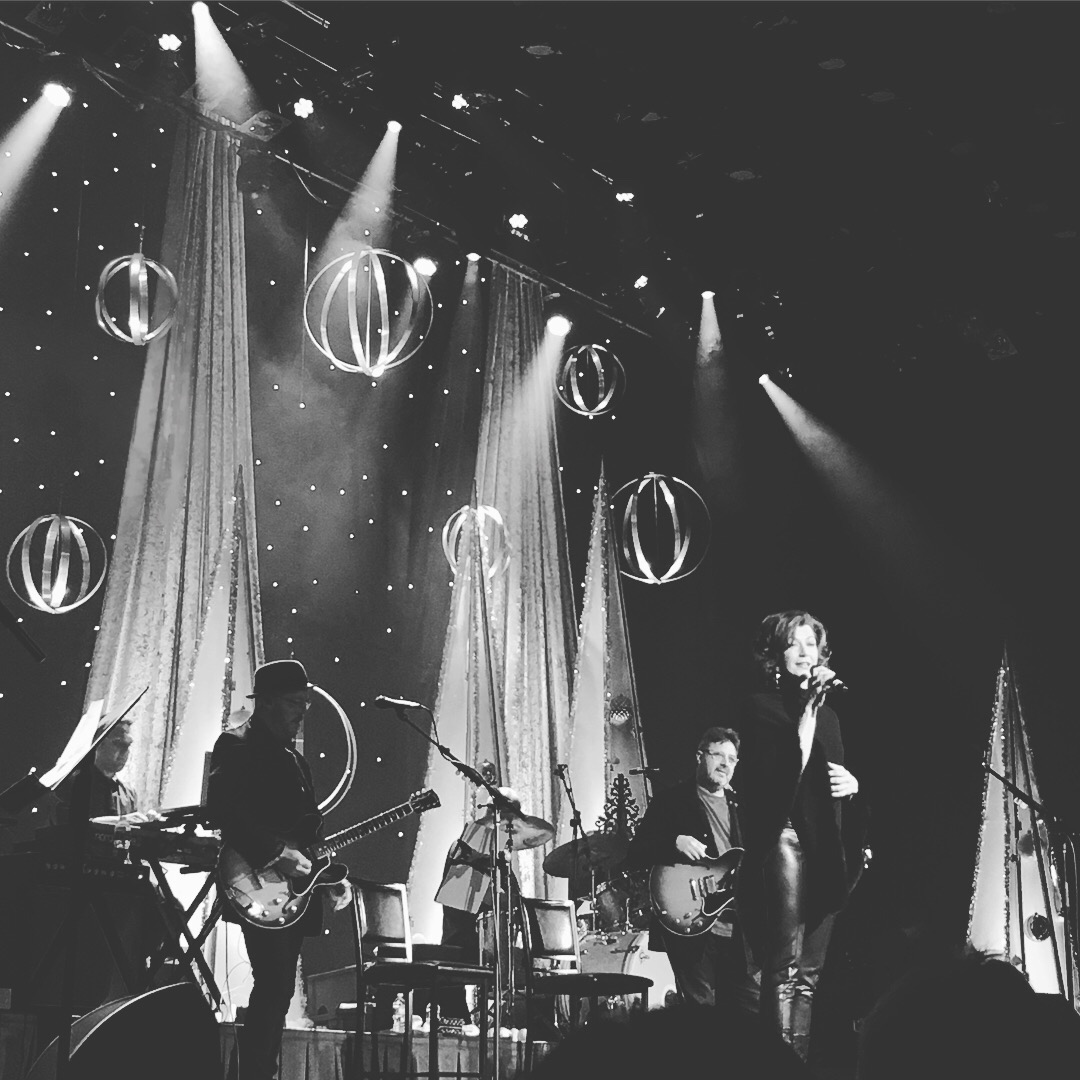 Day 3
Since I had a late-night flight, I was able to maximize my third day in Nashville. Once again, I did a lot of walking, but there was a lot to look at, and I really enjoyed it.
More from Downtown
I began my day walking from the Loews Vanderbilt to downtown (just under 30 minutes).
Along my journey, I saw this gorgeous highschool: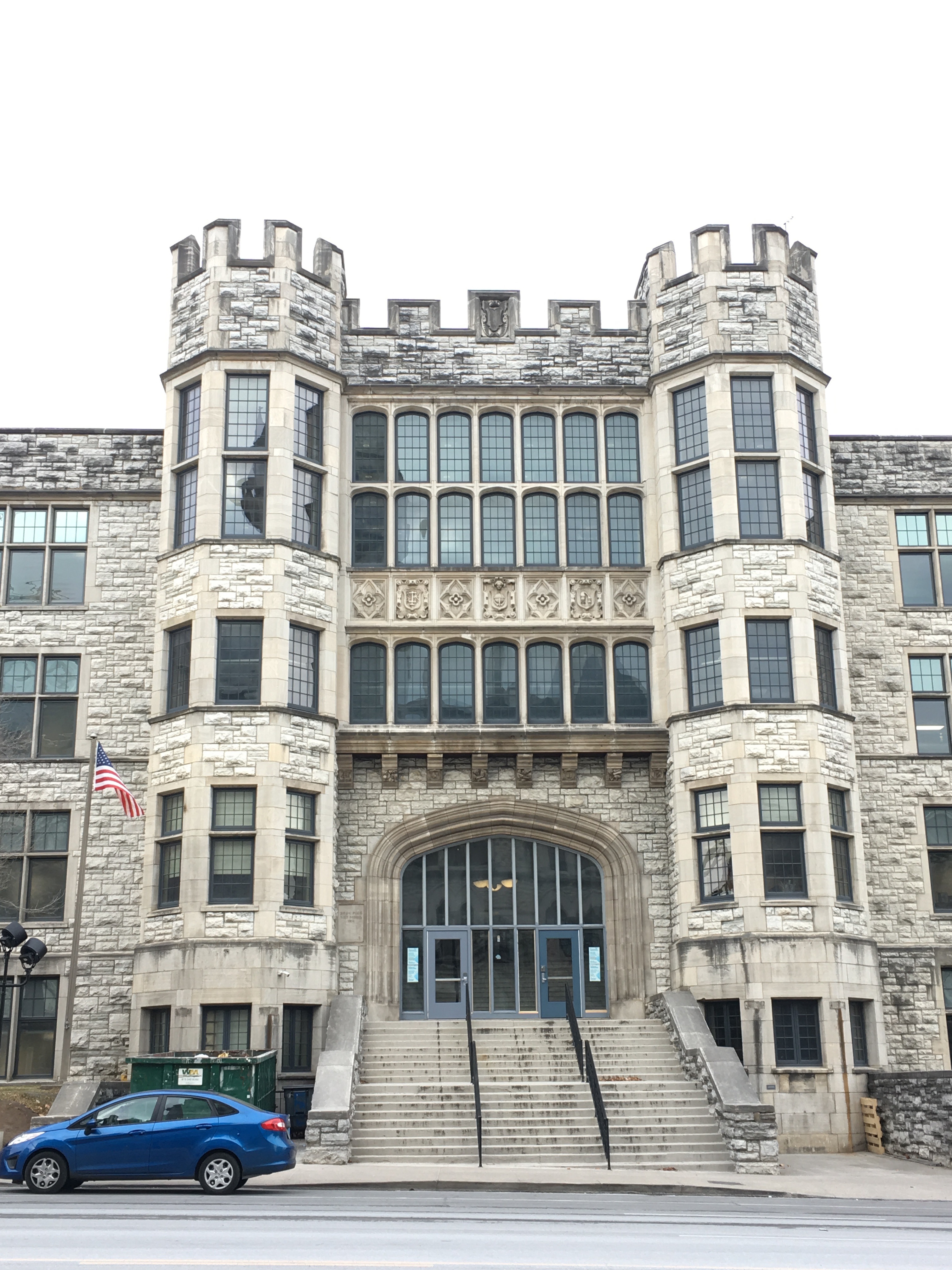 And this view of the Ryman: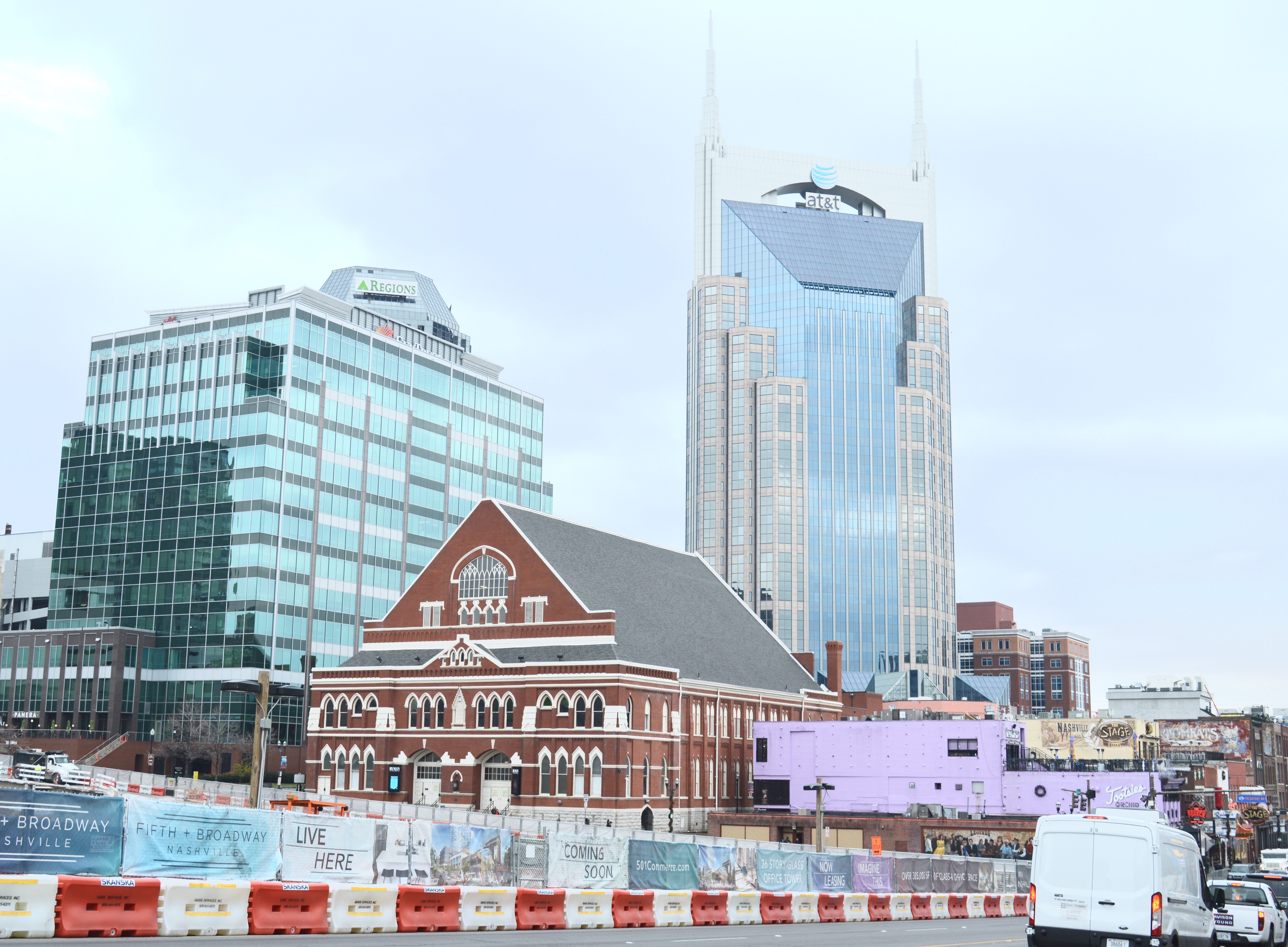 The art deco Frist art gallery: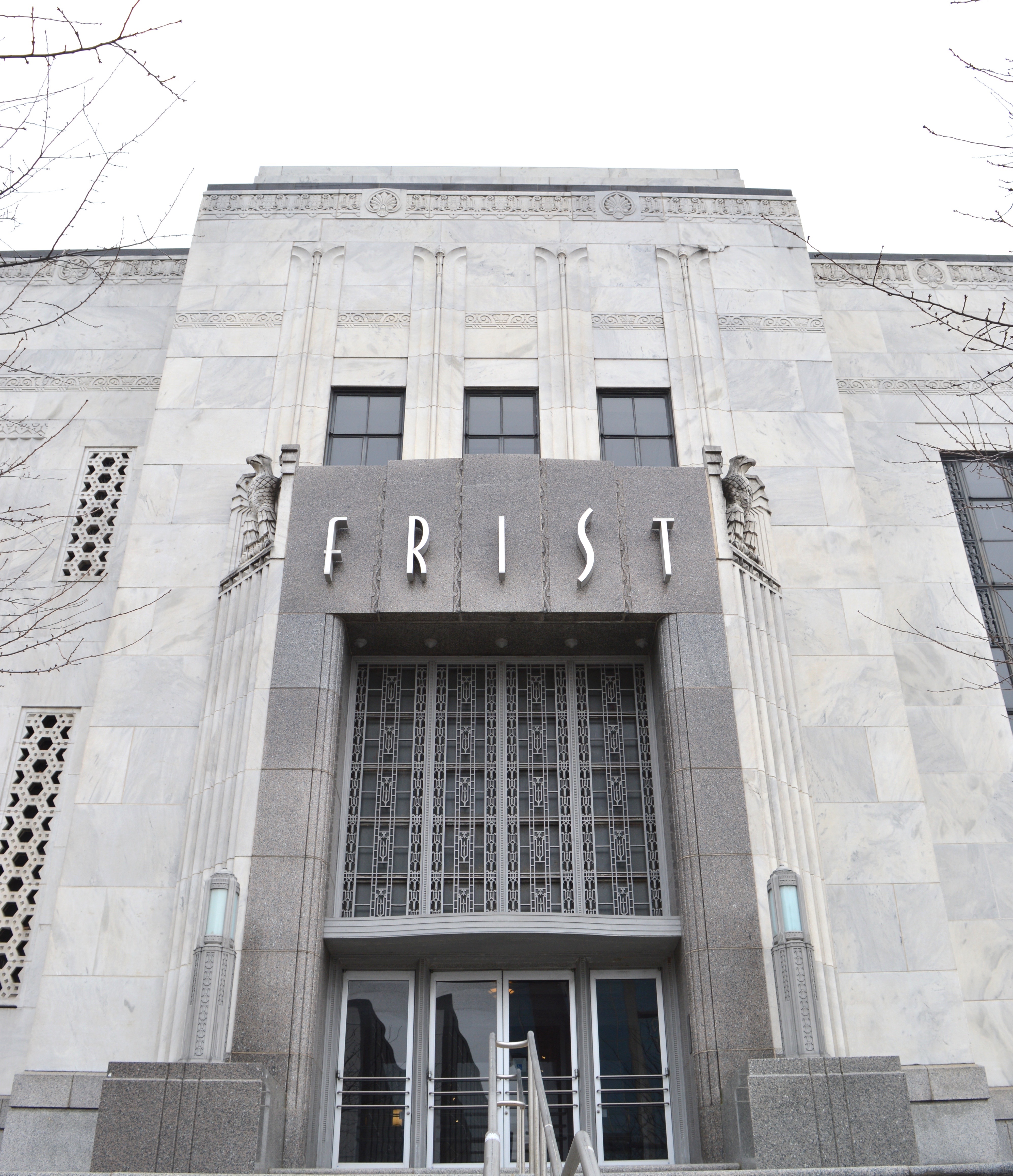 The gorgeous, historic Hermitage Hotel: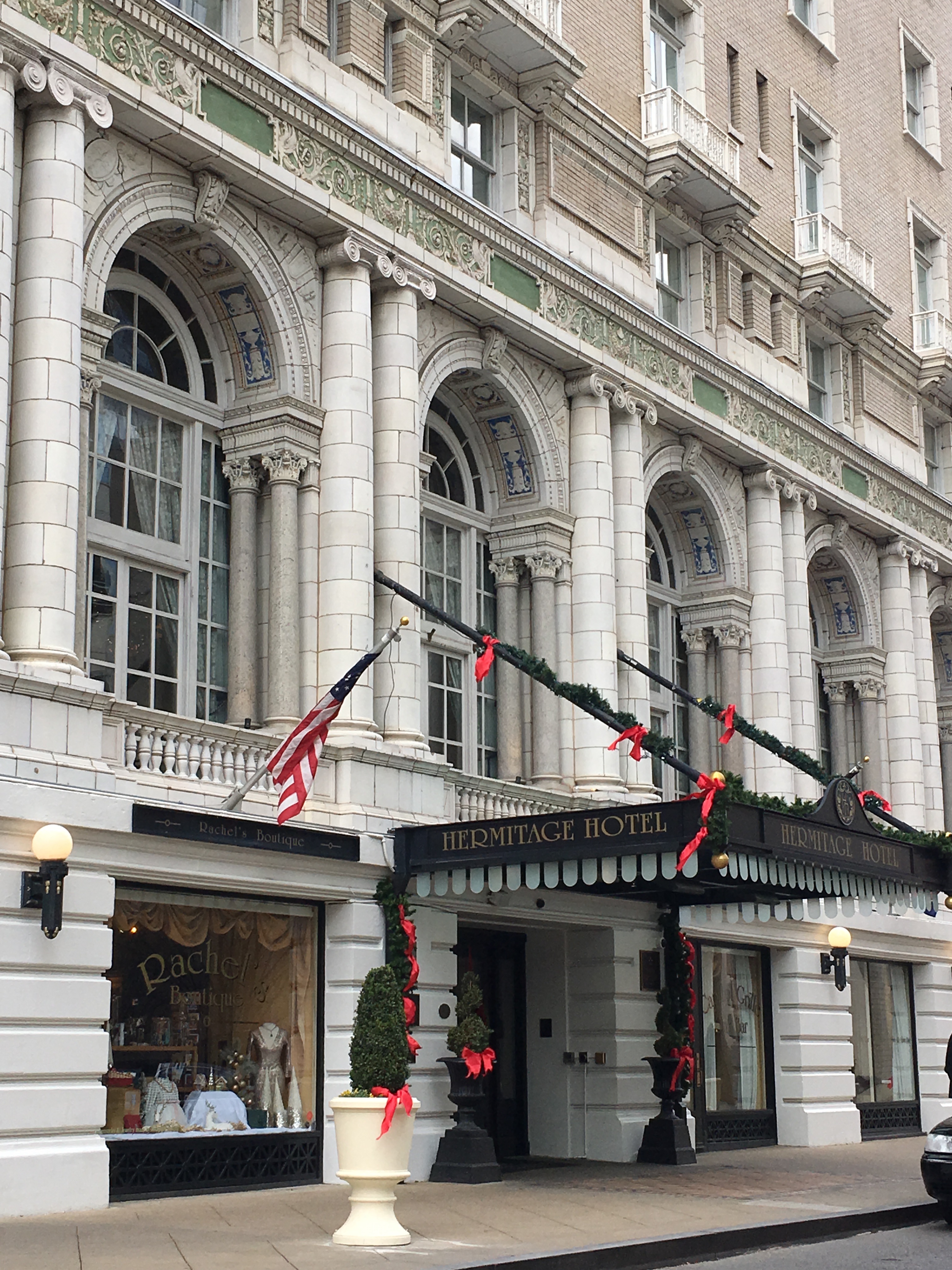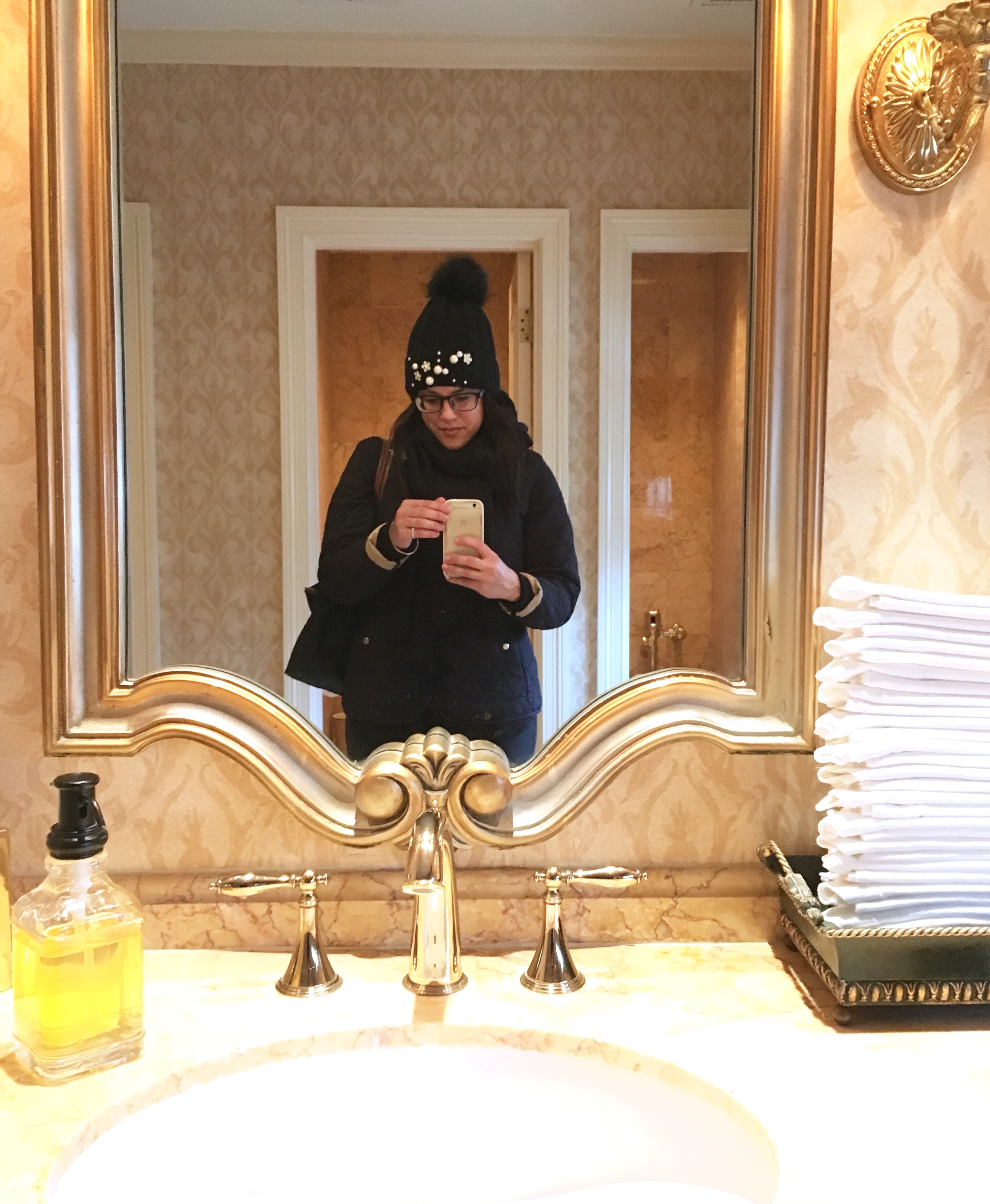 fancy bathroom selfie
And more wall art:
Farmer's Market
I walked around downtown and behind the state capitol to get to the Farmer's Market. I didn't love the farmer's market (maybe because it wasn't fully operational on account of the season and maybe because I'm spoiled with the markets where I live), but I did enjoy browsing through Batch. Its carefully curated collections of local products were lovely.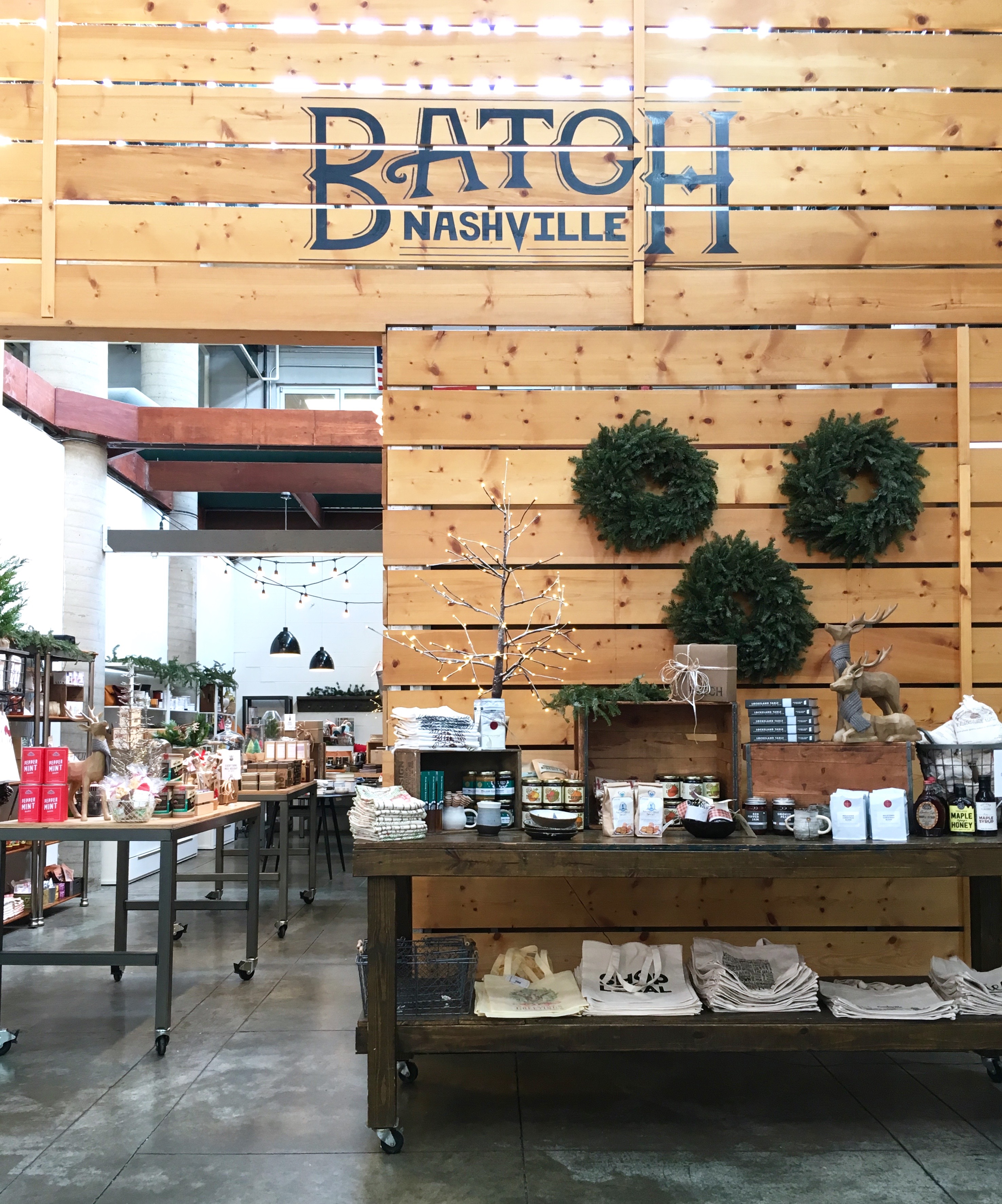 Germantown
Close-enough to the Farmer's Market is Germantown – Nashville's first suburb, so I opted to continue my journey here. I loved this part of Nashville. The area is about 18 blocks in size, so it's not so large. Buildings around this area were built between 1830 and today. The neighbourhood is vibrant, charming, and quaint, and I found my design-loving kind of people here. I had read good things about Germantown CafĂ©, but since I had other lunch plans (see below), I opted for a coffee break at the Red Bicycle.
I popped into stores like Wilder (first picture below), Pieces, and Abednego: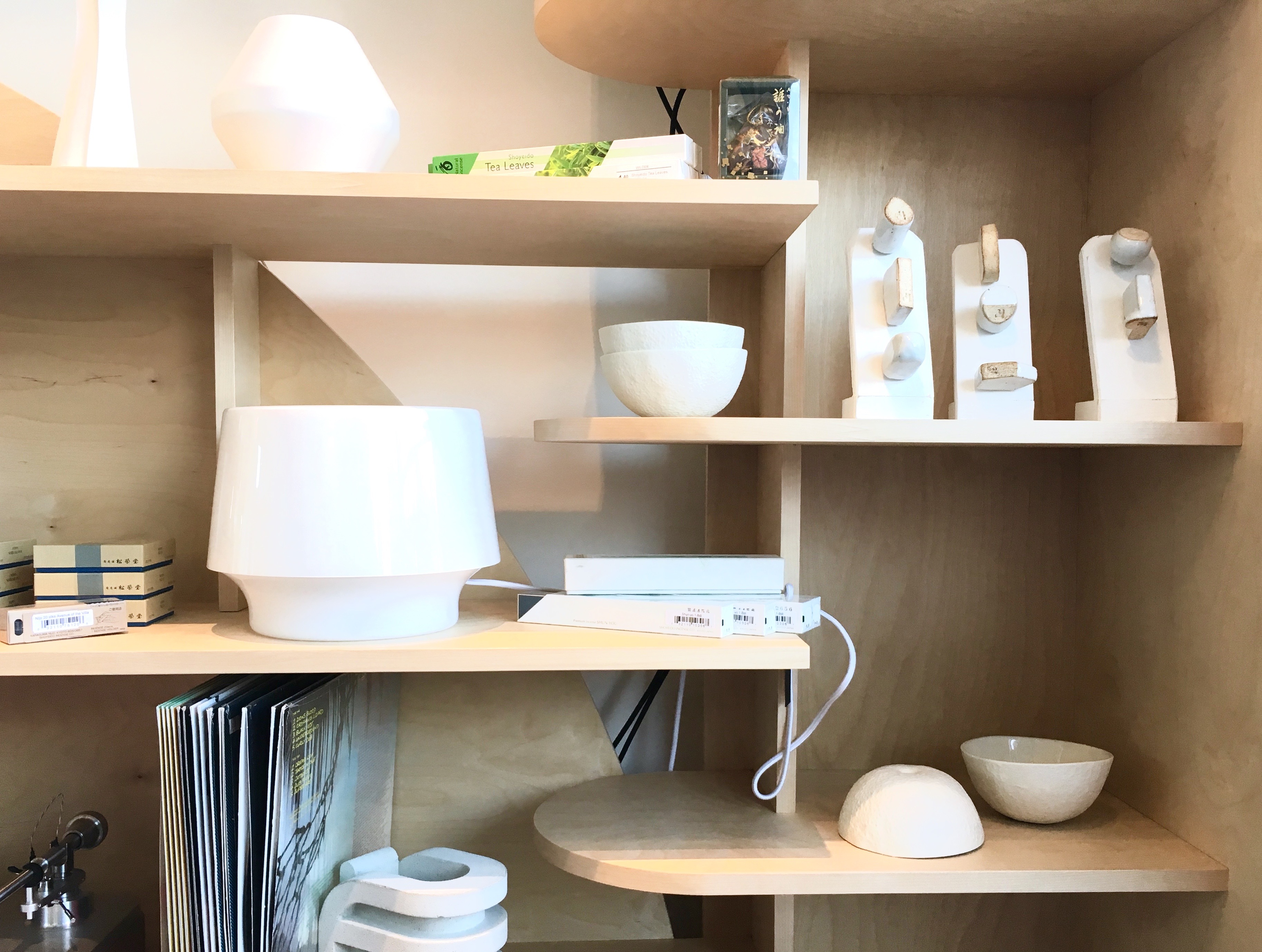 I also ventured out to the gorgeous Peter Nappi store, which is located in this run-down-looking warehouse.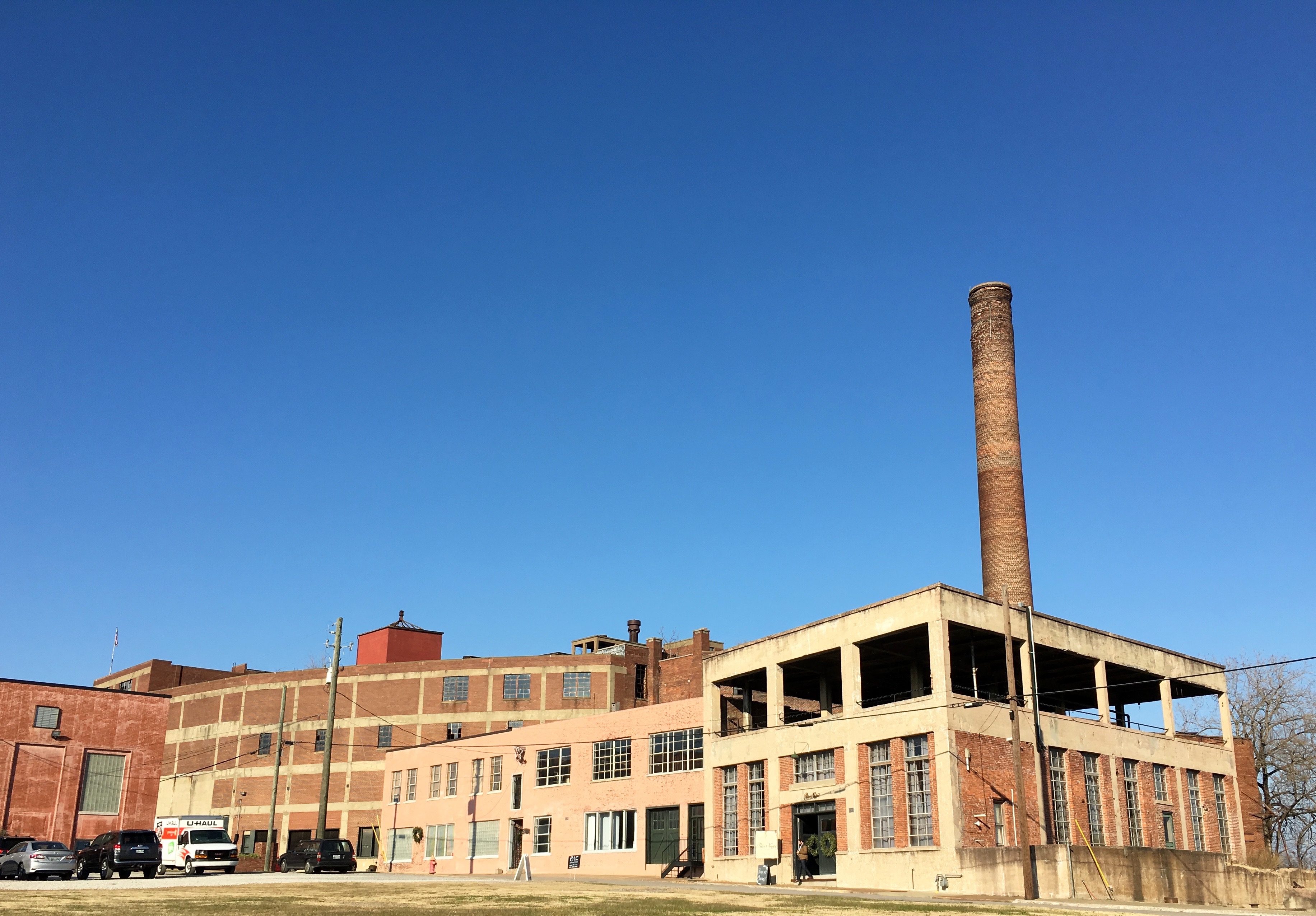 Peter Nappi sells high-quality leather goods for men and women, and I wanted one of everything! My mind was spinning because I was just blown away by the cool interior design as well as the luxury goods. On top of this, there was a special Christmas market event, which meant that other vendors set-up inside the store, too. I had a great chat with Blake of Blue Delta, a bespoke jeans company (luxe!). I also met the team behind Thiel Audio and enjoyed chatting not only about the history and future of Thiel, but also about women in business, Nashville, places to eat, etc.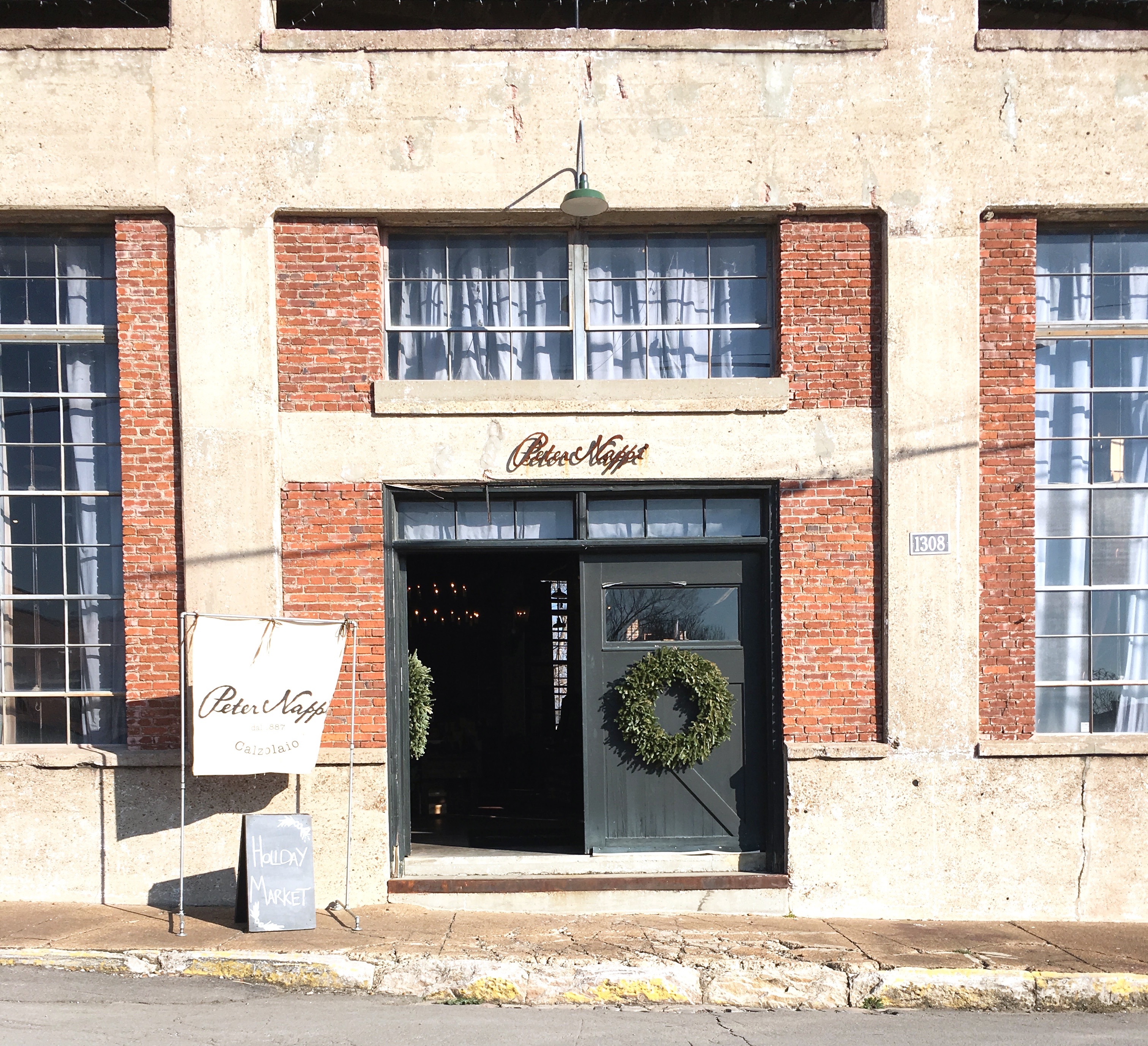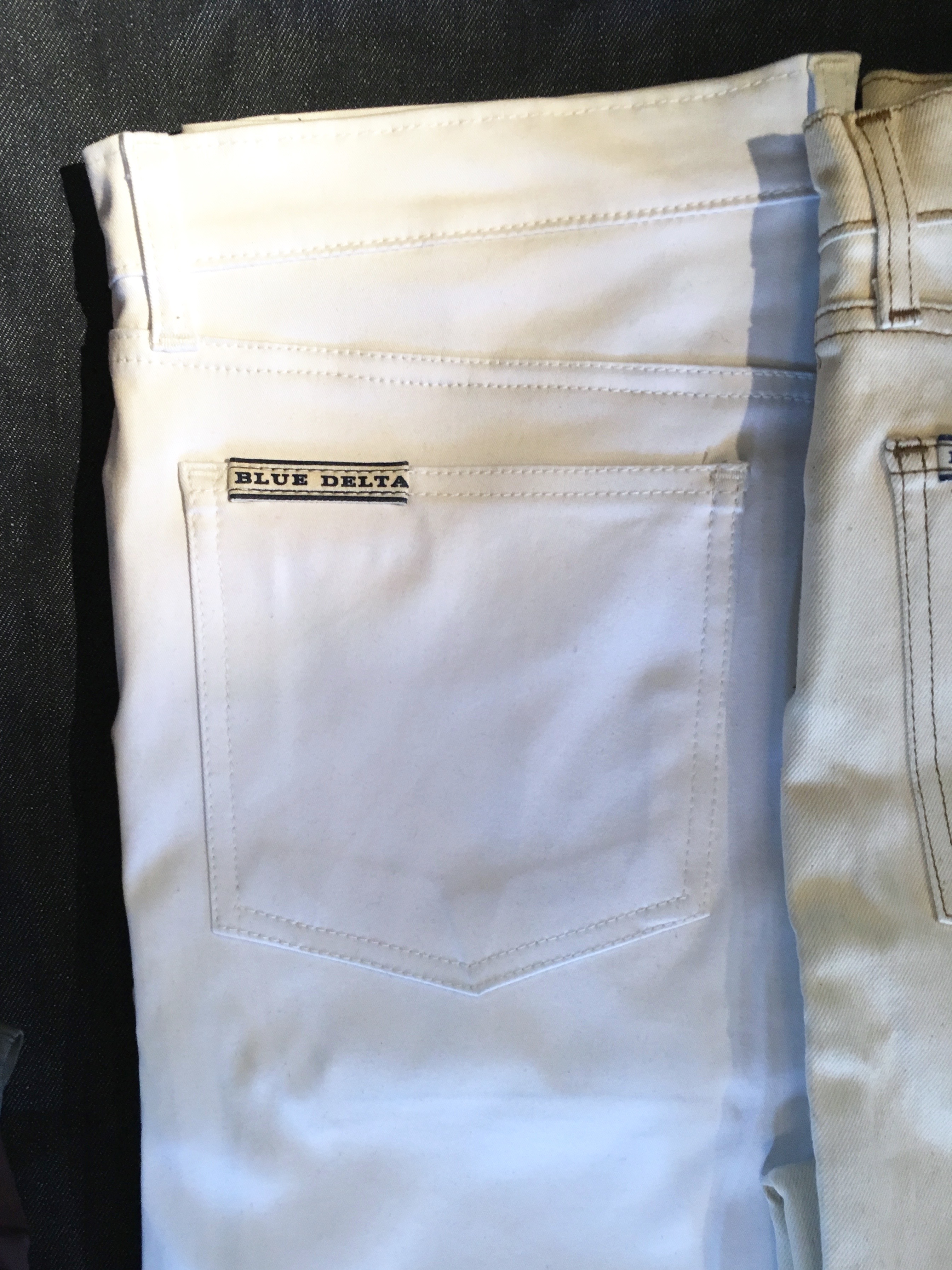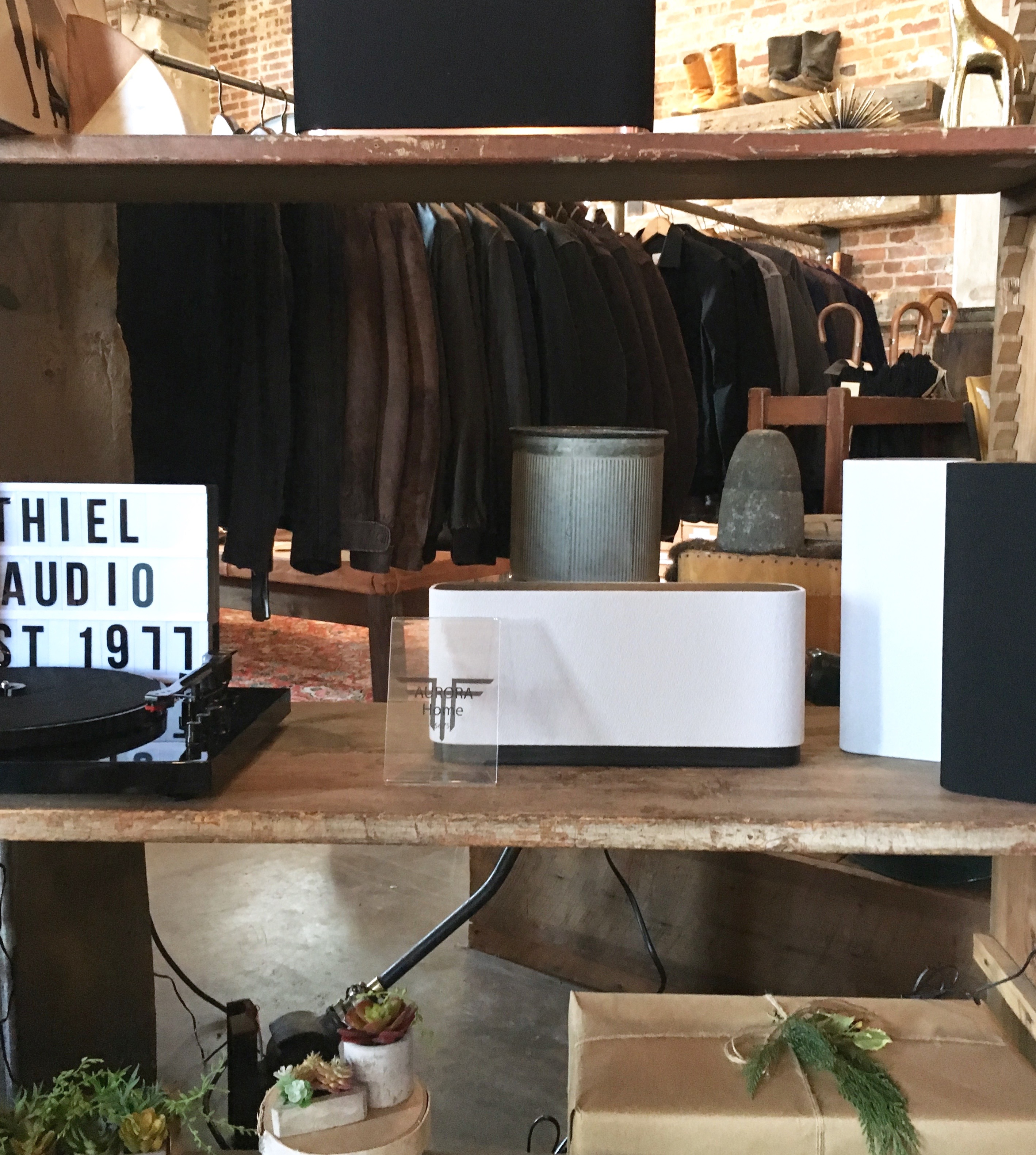 I popped into Barista Parlor for a quick tea while I arranged my next Uber. The place has a hip vibe, great music, but my tea was pricey (at $4 USD if I remember correctly).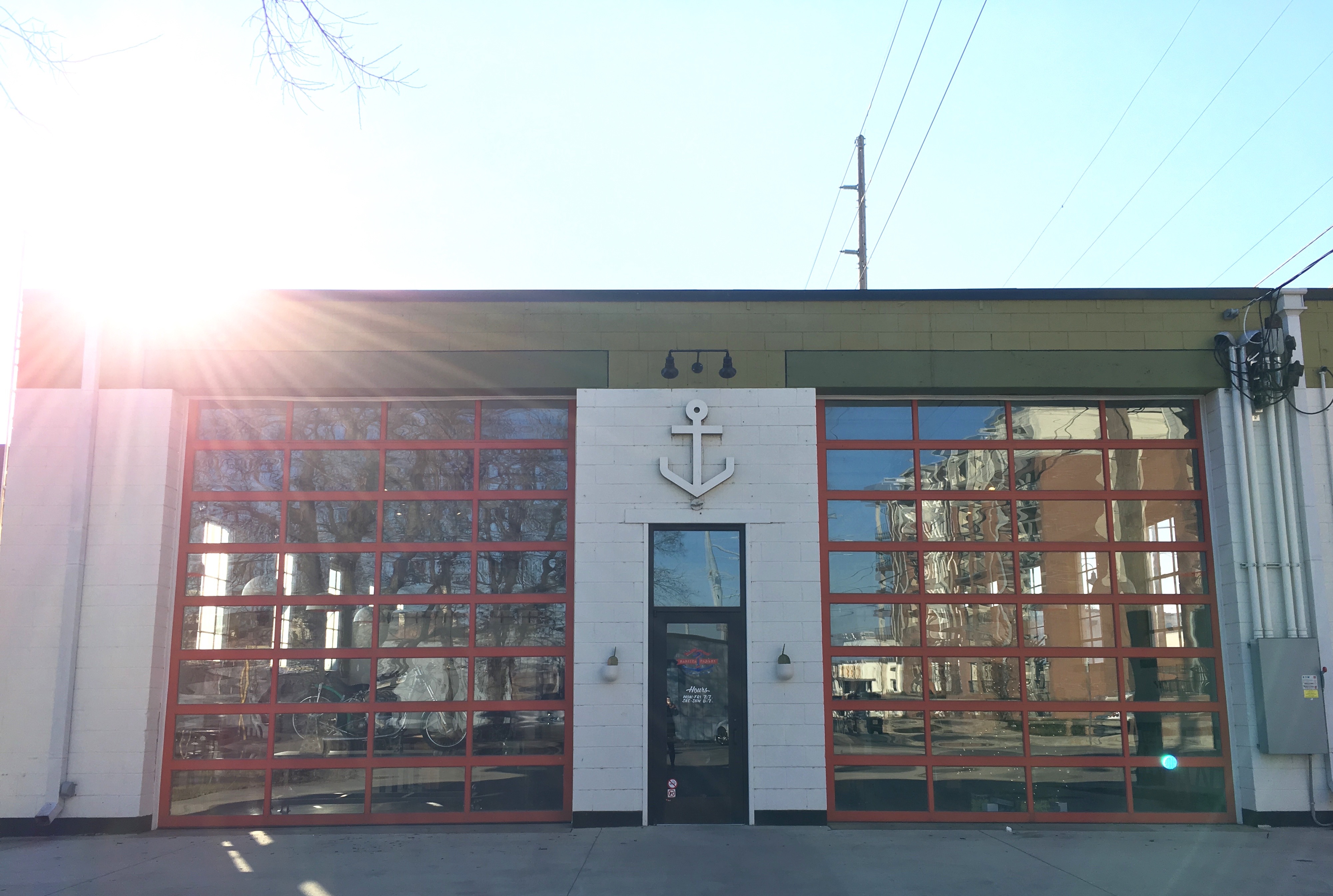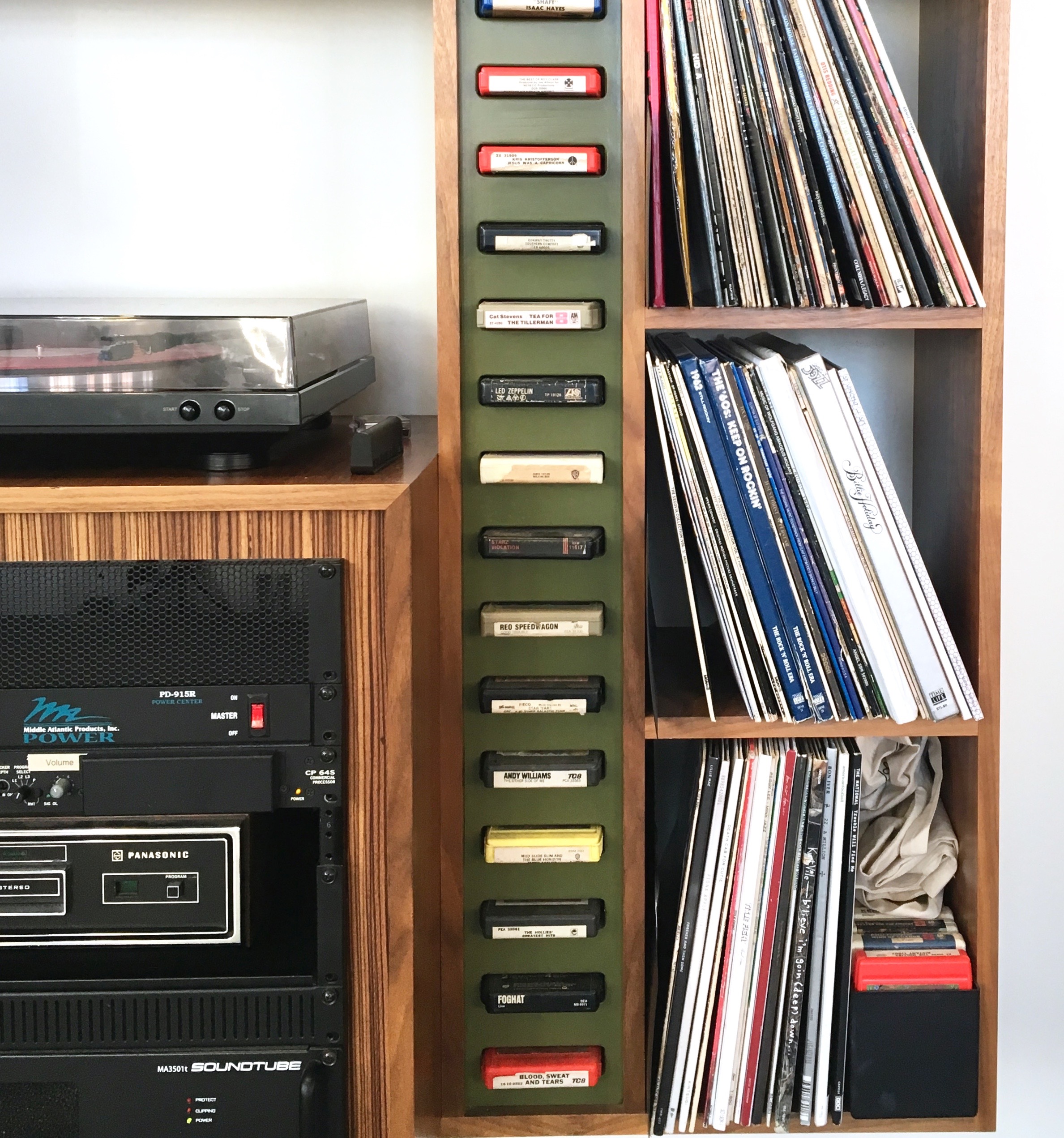 Prince's Chicken
One thing I did have on my "try to see" list pre-departure was Prince's Chicken. I had made note of this place from an episode of Mind of a Chef. One of Nashville's culinary delights is fried hot chicken, and I wanted to try it from the best-of-the-best. This meant an Uber ride to suburbia to Prince's Chicken for a late lunch. It was worth it. The staff was warm and welcoming, and the hot chicken, well, let's just say that it's something that I can't make at home!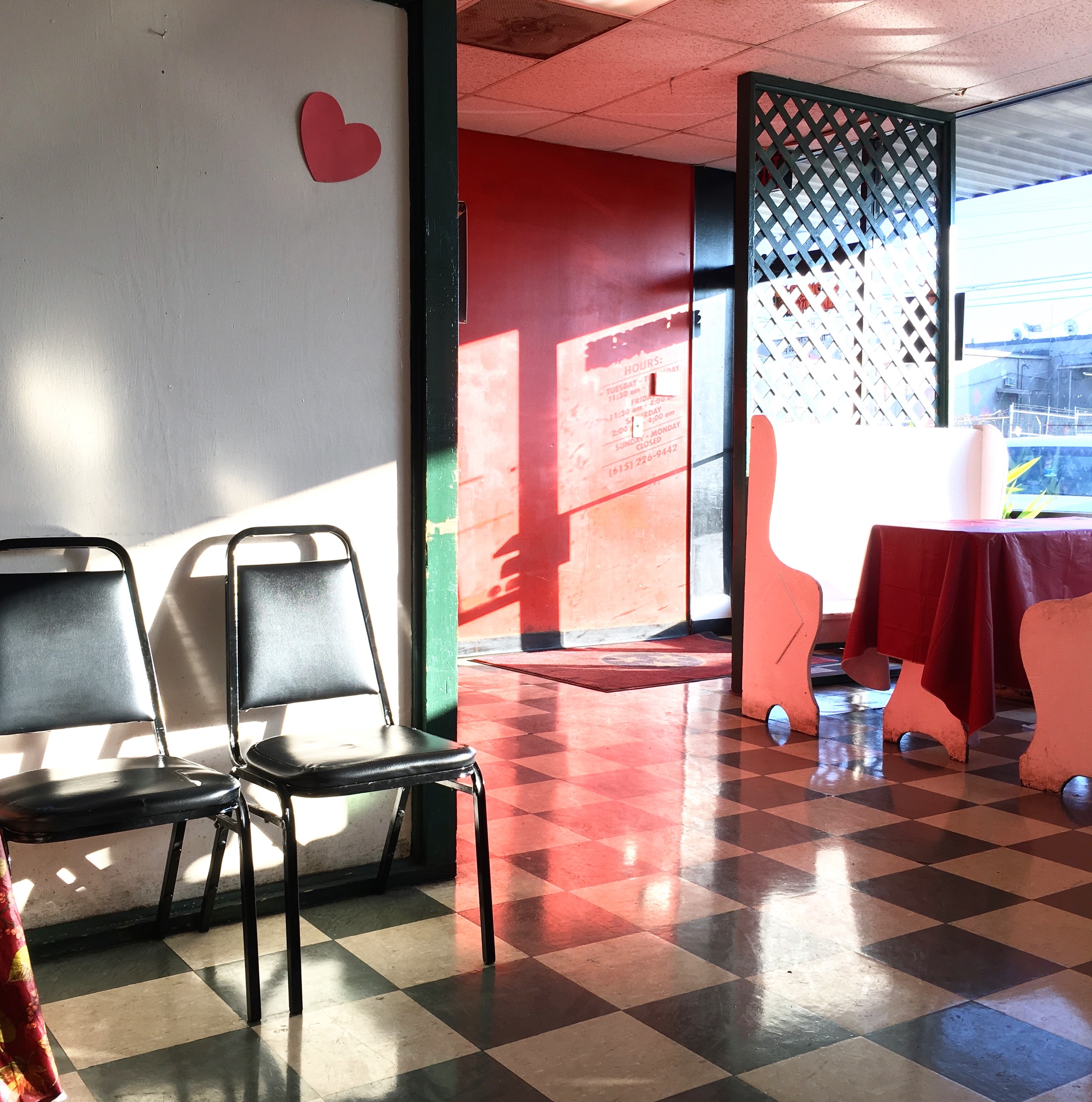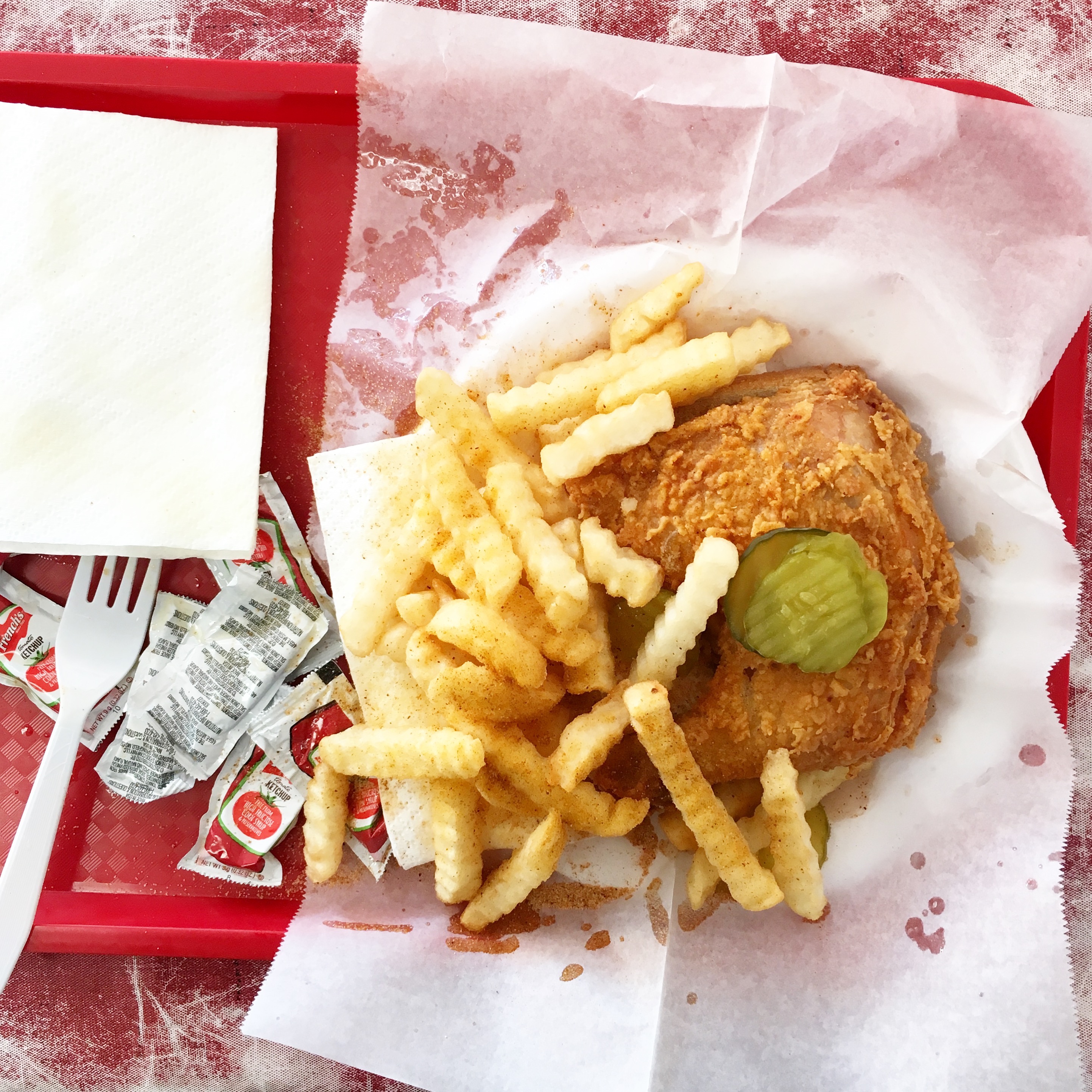 Side note – the January issue of Bon AppĂ©tit has a hot chicken feature on page 29 and a big shout-out to Prince's!
From Prince's, it was back to my hotel to pack up and grab another Uber to the airport.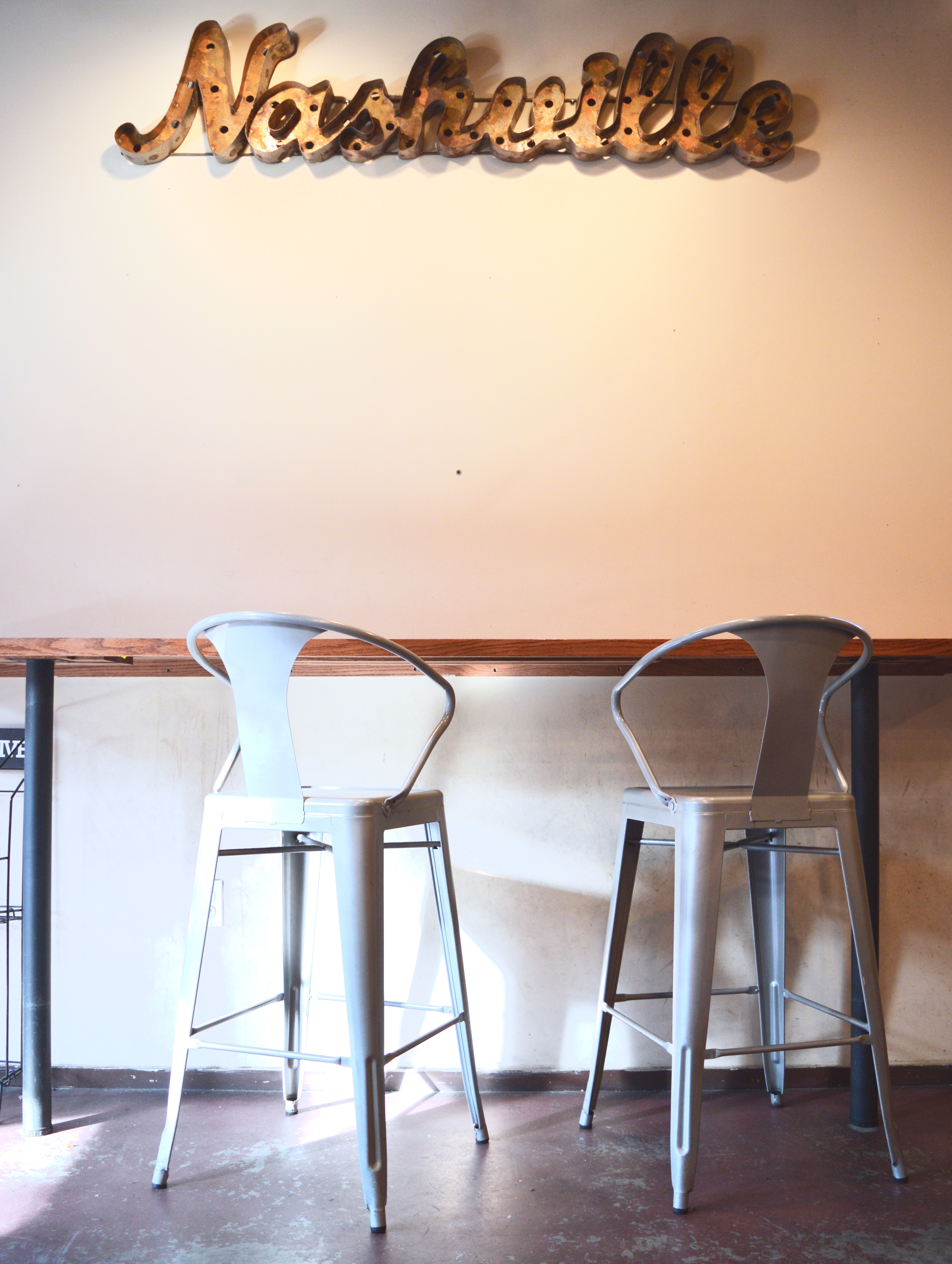 Overall, Nashville is a great city to visit for a few days. I had the impression that the city was built in the past 10 years, since there were new buildings in every neighbourhood and a lot of construction. I feel like the city is going to continue to grow and change, and even within a year, I'd expect a lot of the areas to look and feel different than they do today. The downtown is certainly walkable, but if you want to get from one area (e.g., 12th Ave. South) to another (e.g., Germantown), you really need to take a car. I opted to not rent a car, so I was happy that Uber was reliable and convenient for me during my stay. I also walked a lot and took advantage of Loews shuttle service to get around town. I had no issues with transportation or navigating the city.
I feel like I did/saw/ate a lot during my 3 days in Nashville, but of course there are things that I didn't try, but that were recommended to me by various people I met along the way. These are certainly on my future must-eat list: Biscuit Love, Hattie B's, Bolton's (must try more hot chicken). These are on my future must-see list: Grand Ol' Opry, Bluebird Café, the Honky Tonks, Frist Center, Nashville Symphony, Tennessee Performing Arts Center (TPAC).
Thanks again to LD at the Ryman for arranging my tickets. Thanks to all the people I met in Nashville who shared their love and recommendations for the city! See a few more photos on Instagram at #WhiteCabanaGoestoNashville.