As you may know, mid-December, I took a 3-day trip to Nashville. My full 3-day itinerary post is coming up tomorrow, but today, I'm sharing a review of where I stayed – Loews Vanderbilt Nashville. I have never stayed at a Loews, so I was eager to see what it was like since I know it's a high-end hotel with locations in many desirable cities.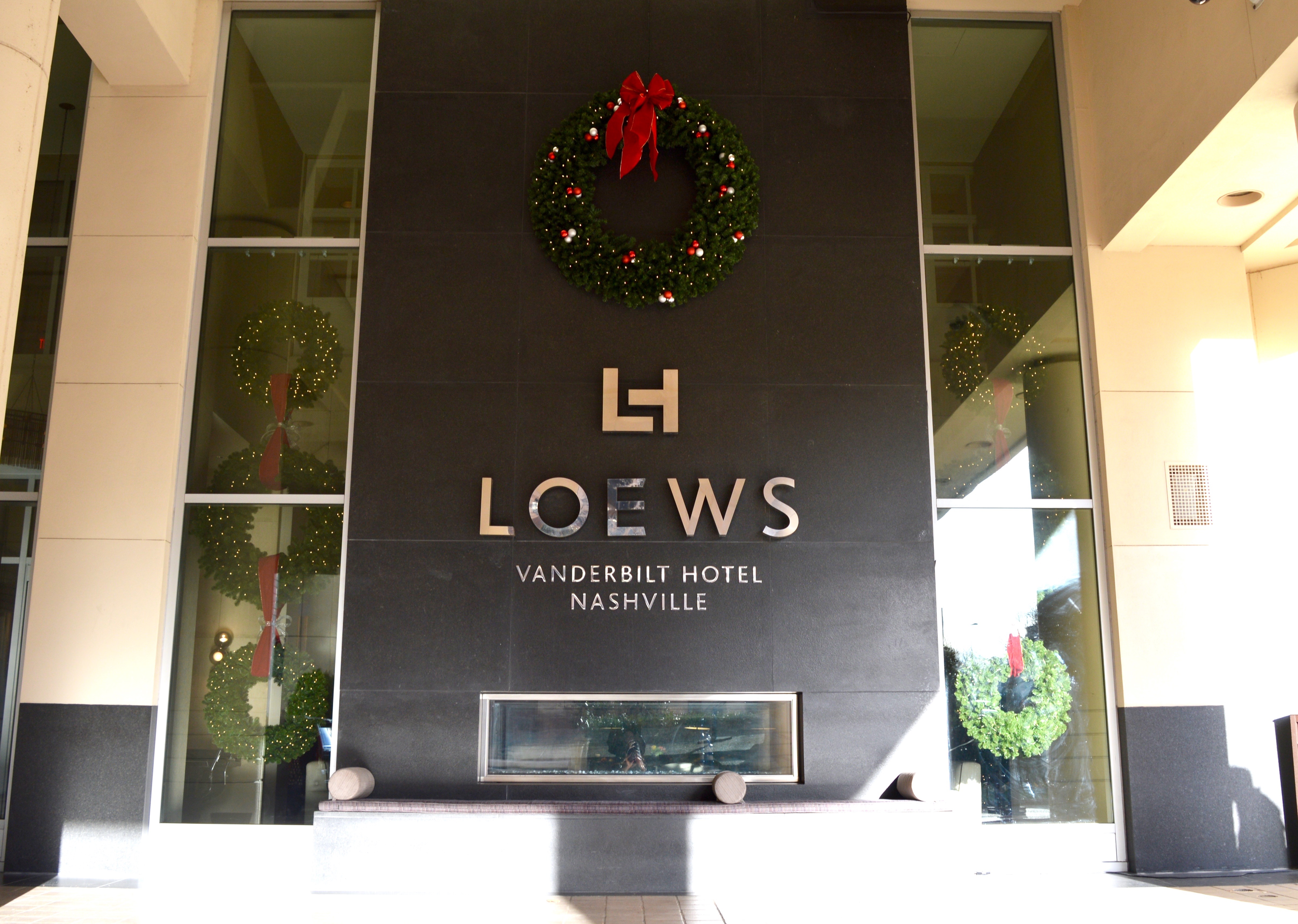 Location
Hotel location is important for me when I travel because, especially when I'm a solo traveler, I want to be somewhere where I feel safe and where I can feel comfortable walking around during the day and at night. Although the Loews is located a few kilometers away from the downtown core – and touristy hot-spots – I felt at ease. I actually really liked staying away from the busyness of the Honky Tonk strip and closer to a place where I feel at home – a gorgeous university campus! 🙂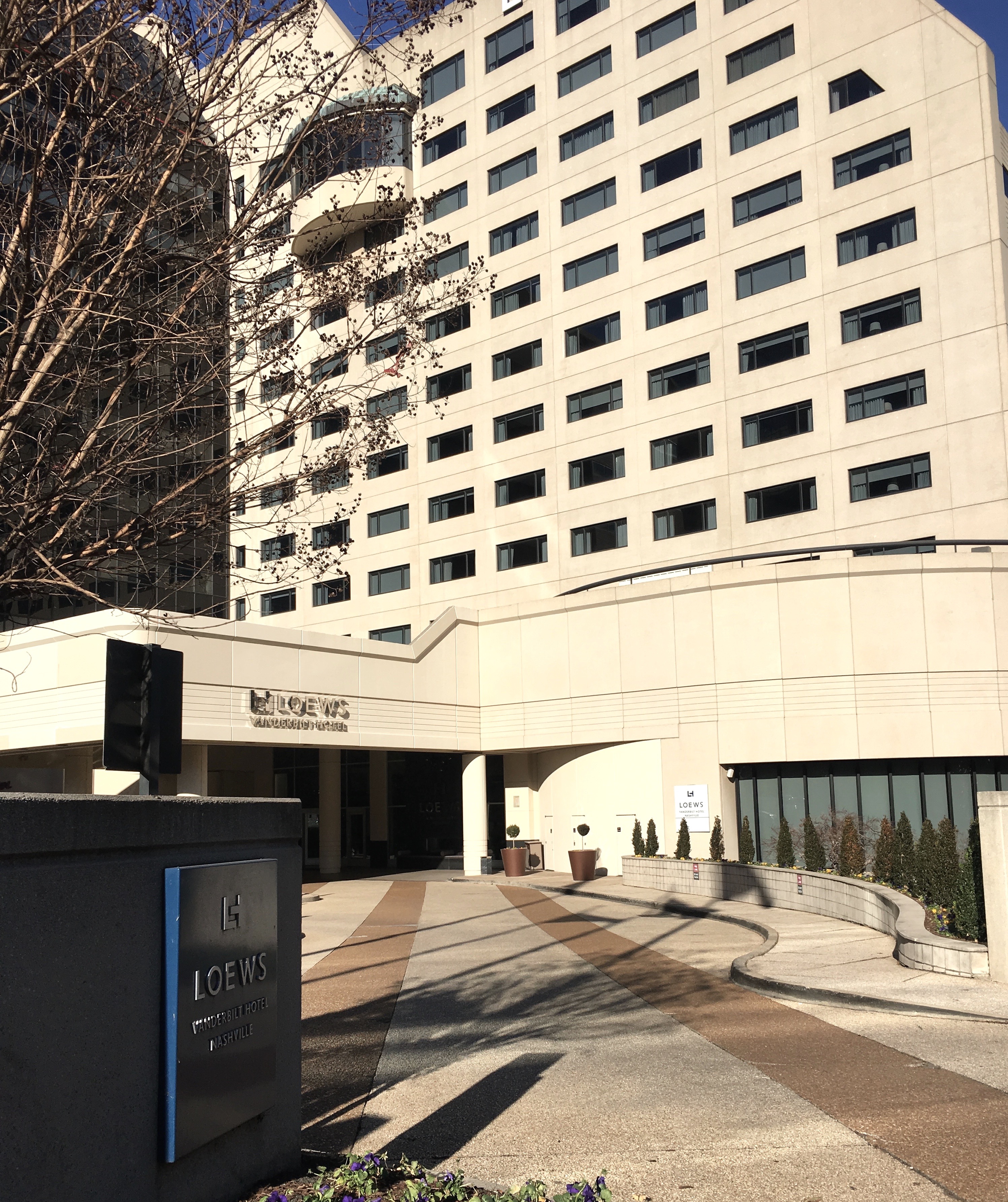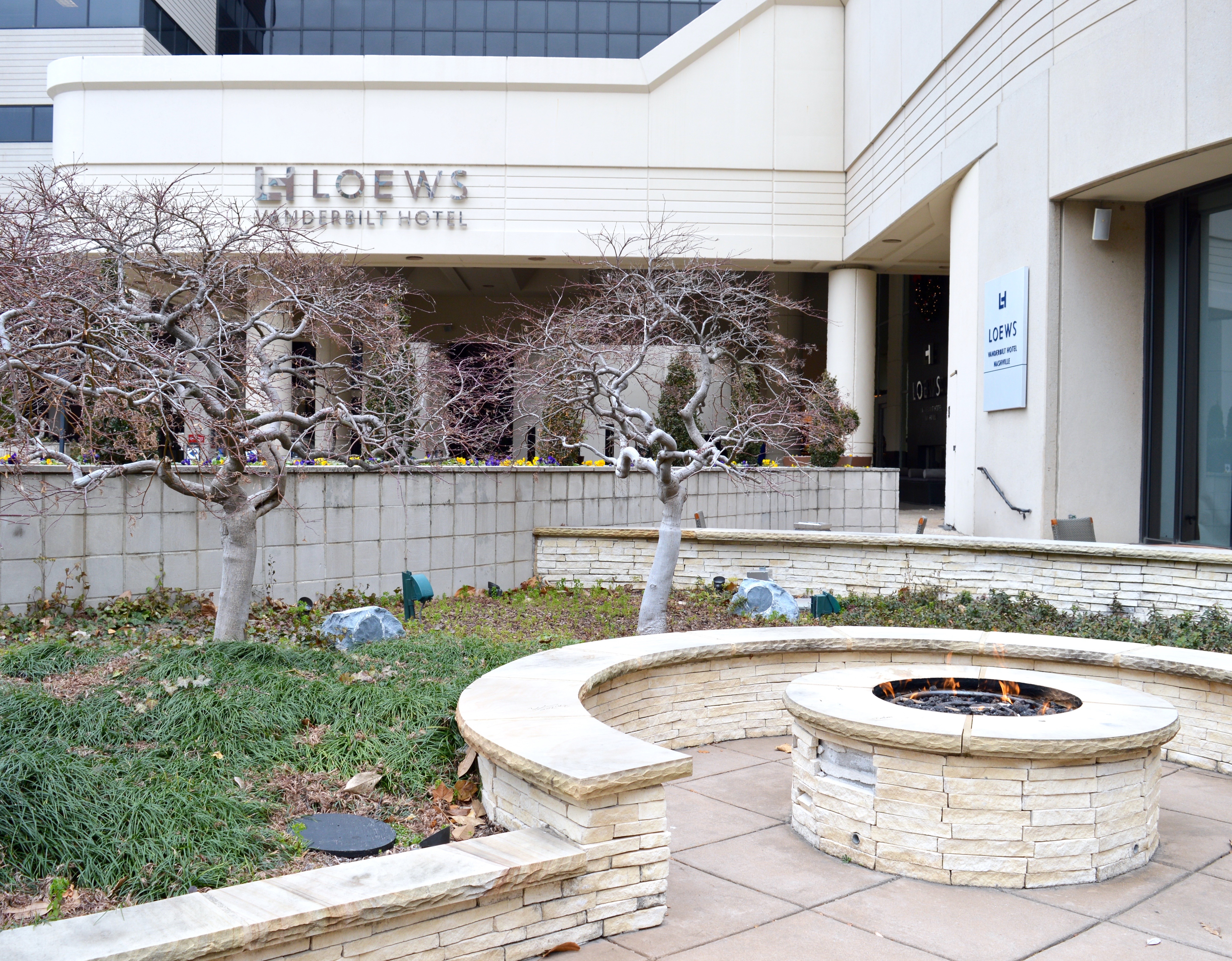 If you're looking to stay within a stone's throw from the honky tonks (bars) or from the Country Music Hall of Fame, the hotel's distance might bother you. If you're like me, and aren't keen on the neon light district of the honky tonks and are eager to try out different areas, then stay at the Loews. The hotel is located across the street from Vanderbilt University, which meant that I was able to easily stroll around to check out the campus (beautiful! and big!). It's also a short walk from the Parthenon – an amazing replica of the original Greek Parthenon. It was so amusing to turn a corner into Centennial Park from busy West End Avenue and see this amazing piece of architecture.
The Loews offers a shuttle service, too, if you're going within a 3 mile direction. I used this transportation option a couple of times, and it was very convenient. I could have also texted the hotel if I was out and about and needed a ride back.
Room
If you know me, then you know that I love luxury hotels. Yes, I can certainly manage in a motel, hotel, or Holiday Inn, but I love getting spoiled in luxury hotels. The robes, the beds, the towels, the toiletries…I look at the quality of all of them! At the Loews, here's what I experienced.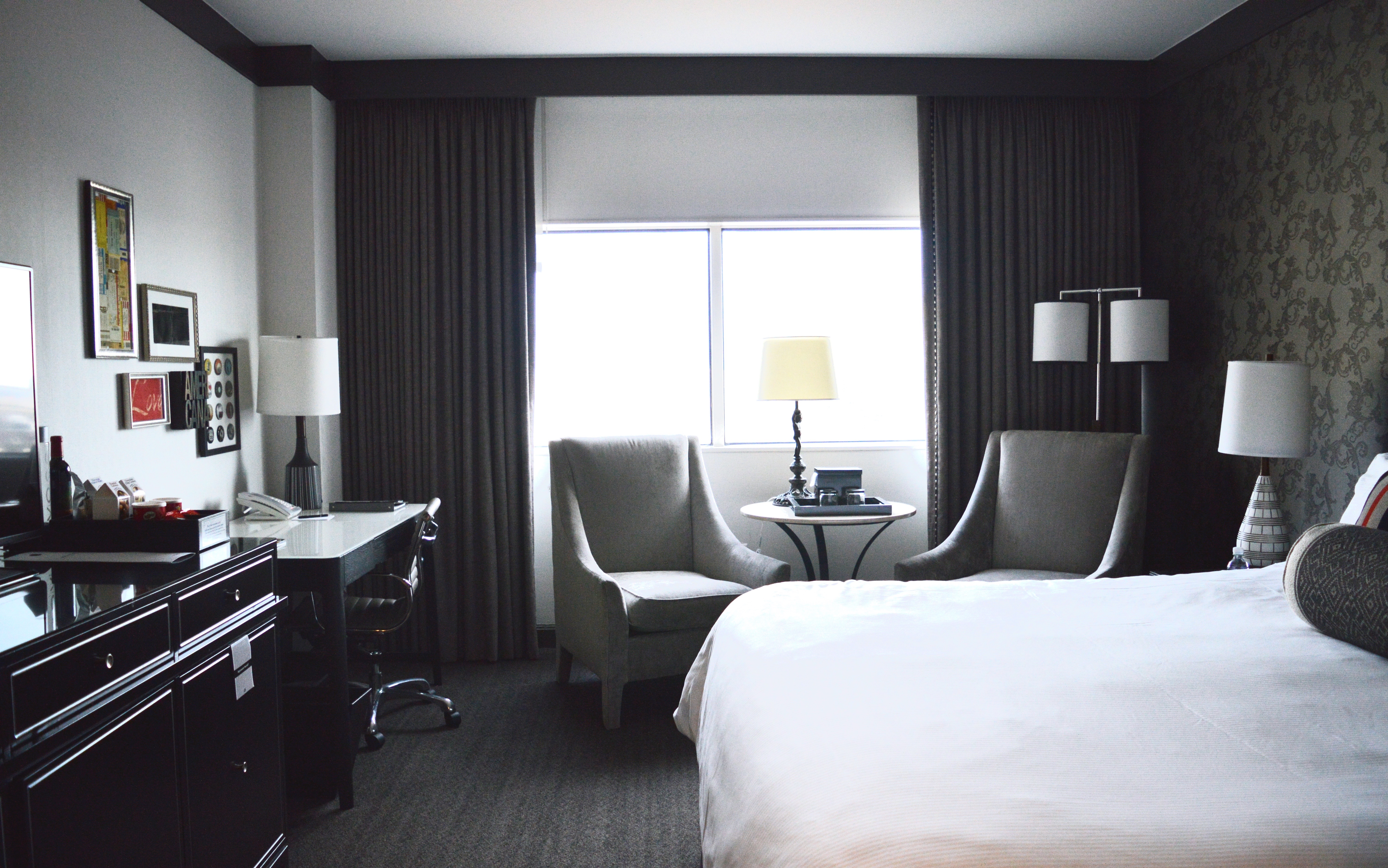 My king-sized bed was incredibly comfortable. I know I did a lot of walking during my vacation, but at the end of the day, I fell asleep as soon as my head hit the pillow. The bed just embraced my tired body! I woke up one morning and noticed that the room service card was still displayed perfectly on one of the pillows, which meant that I barely moved during my sleep. This is a sign of an excellent sleep if you ask me!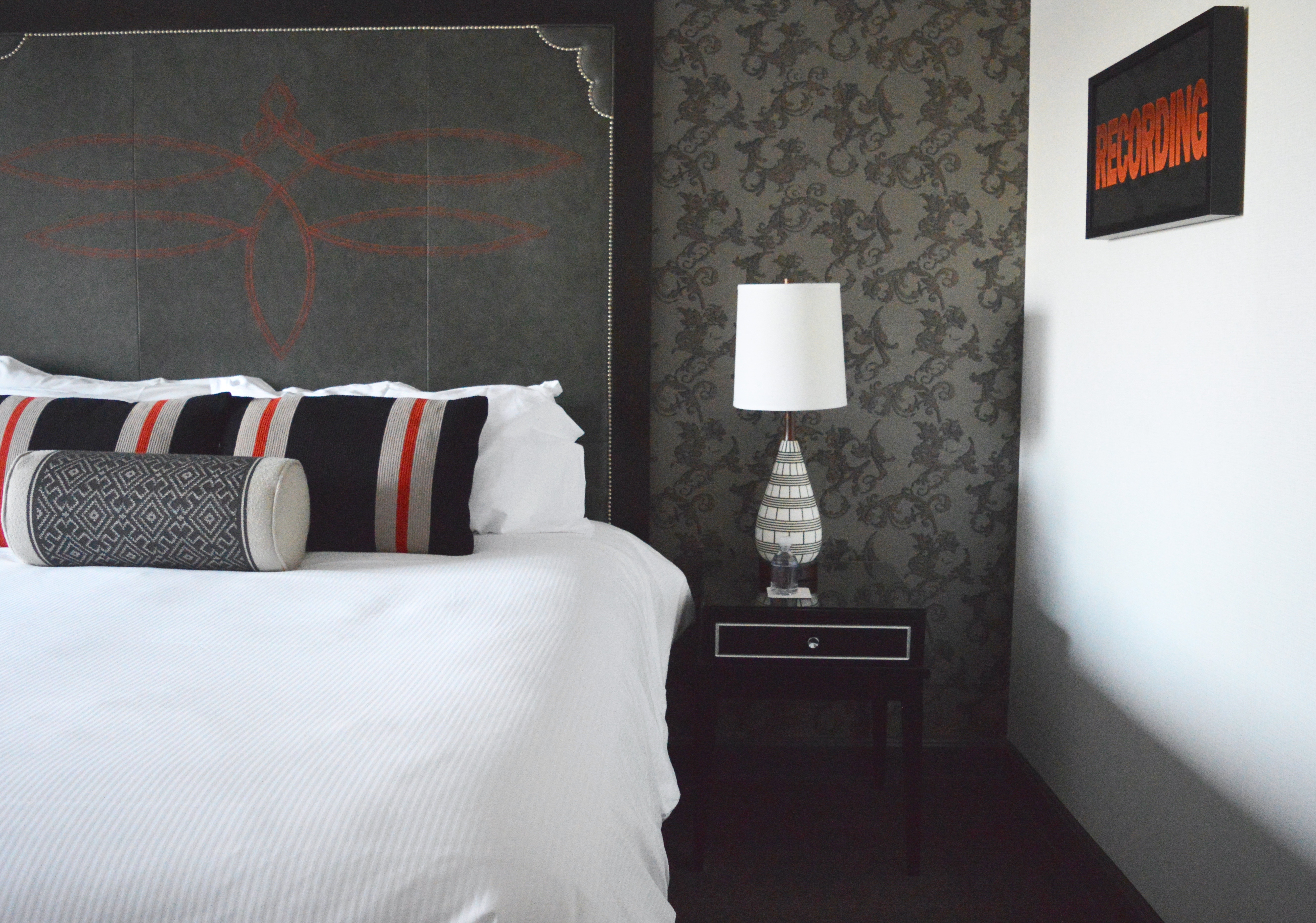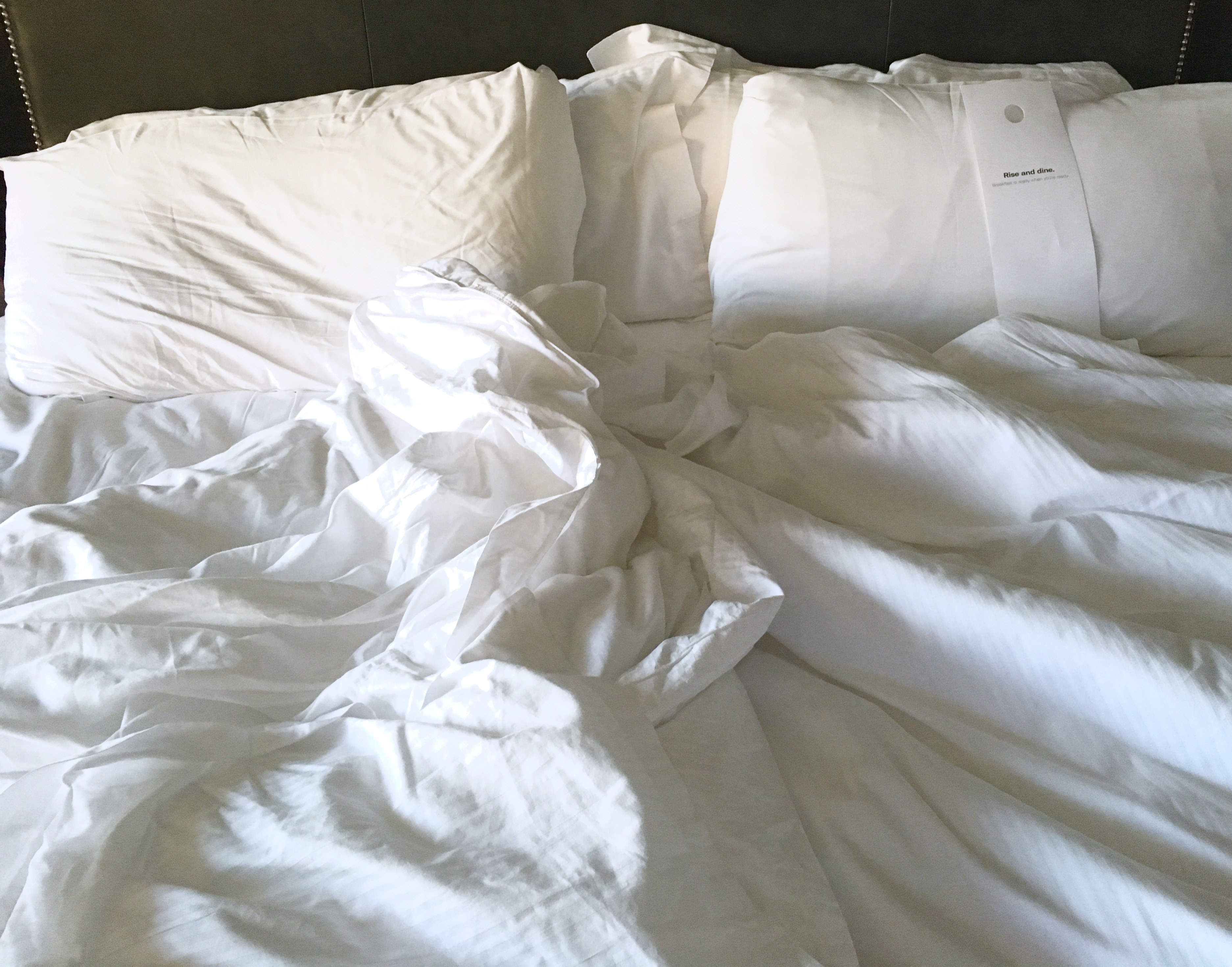 The made-in-France towels were thick and plentiful. And the toiletries – from an NYC-based company – were made in Canada! Bonus! I didn't love the conditioner, if I'm being honest, but everything else suited me well. I also appreciated the large(r) sized bottles since I always seem to run out of shampoo in the teeny tiny bottles I sometimes use in hotels.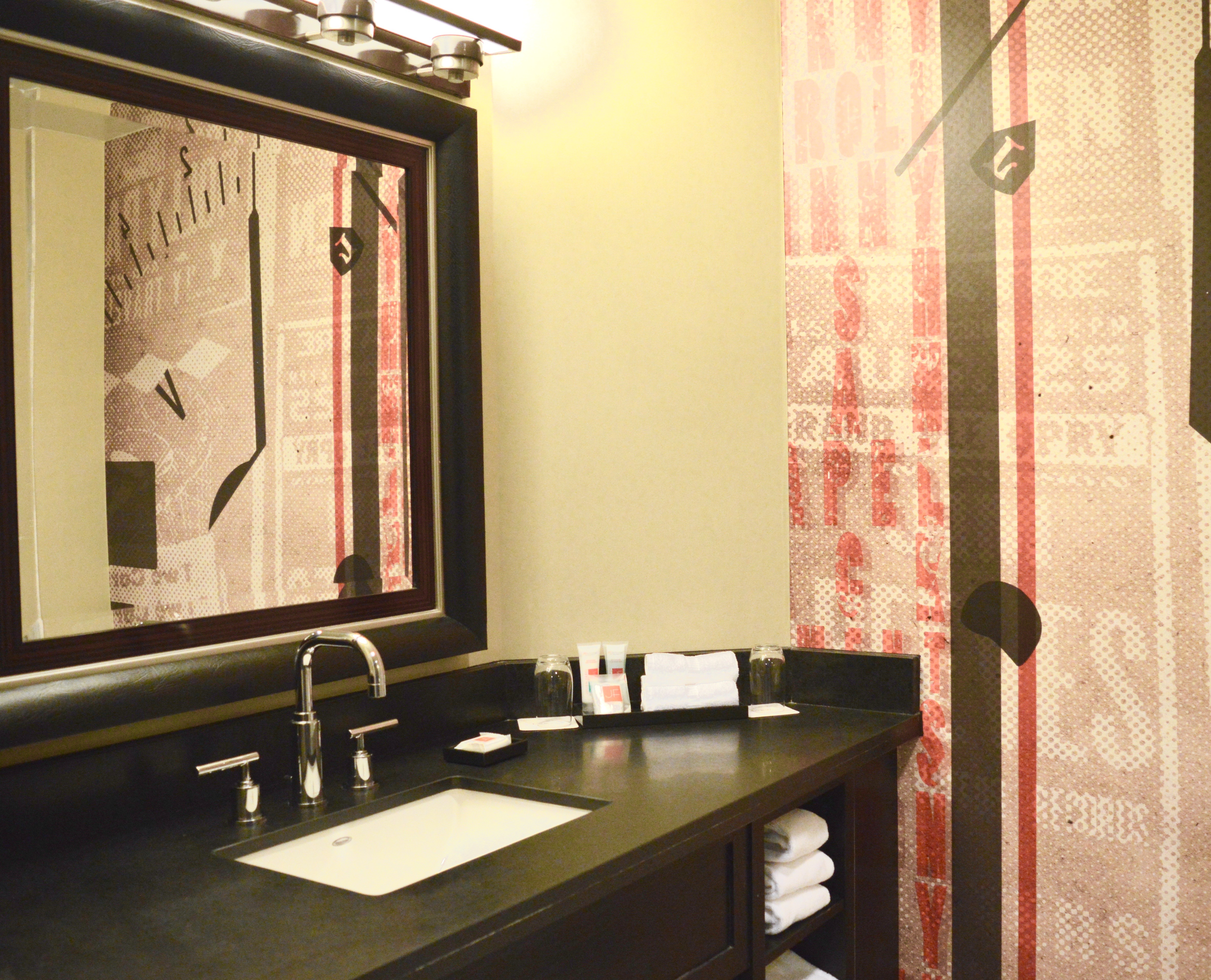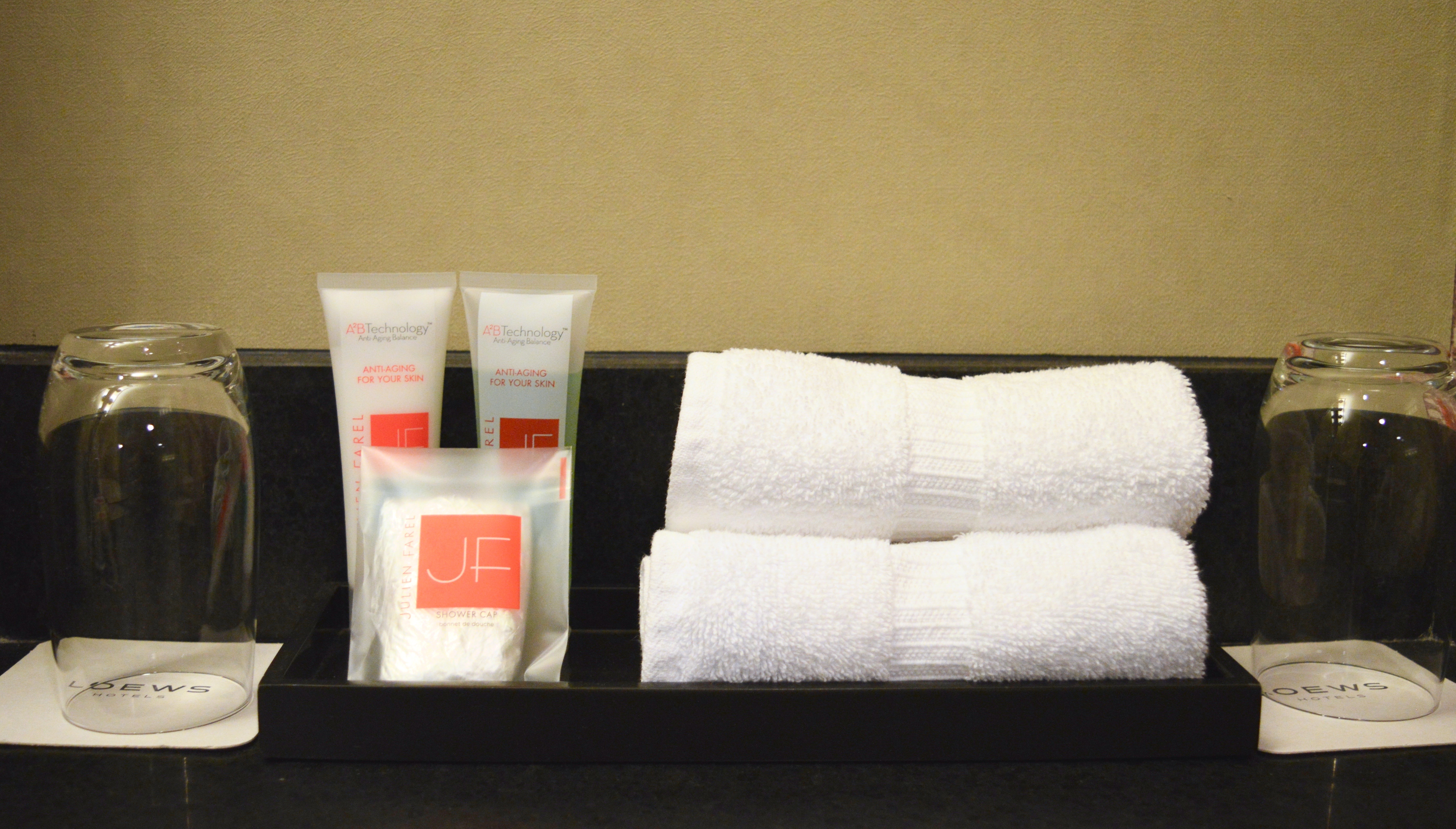 In terms of the room's design, the Loews team made an effort to draw in local goodness. The art featured concert tickets (music, music everywhere!) and letter blocks (to signal Hatch Show Print Company). I was spoiled with local treats, too, which made me feel welcome and well taken care of. I also appreciated the rock-star-studded detailing on the curtains.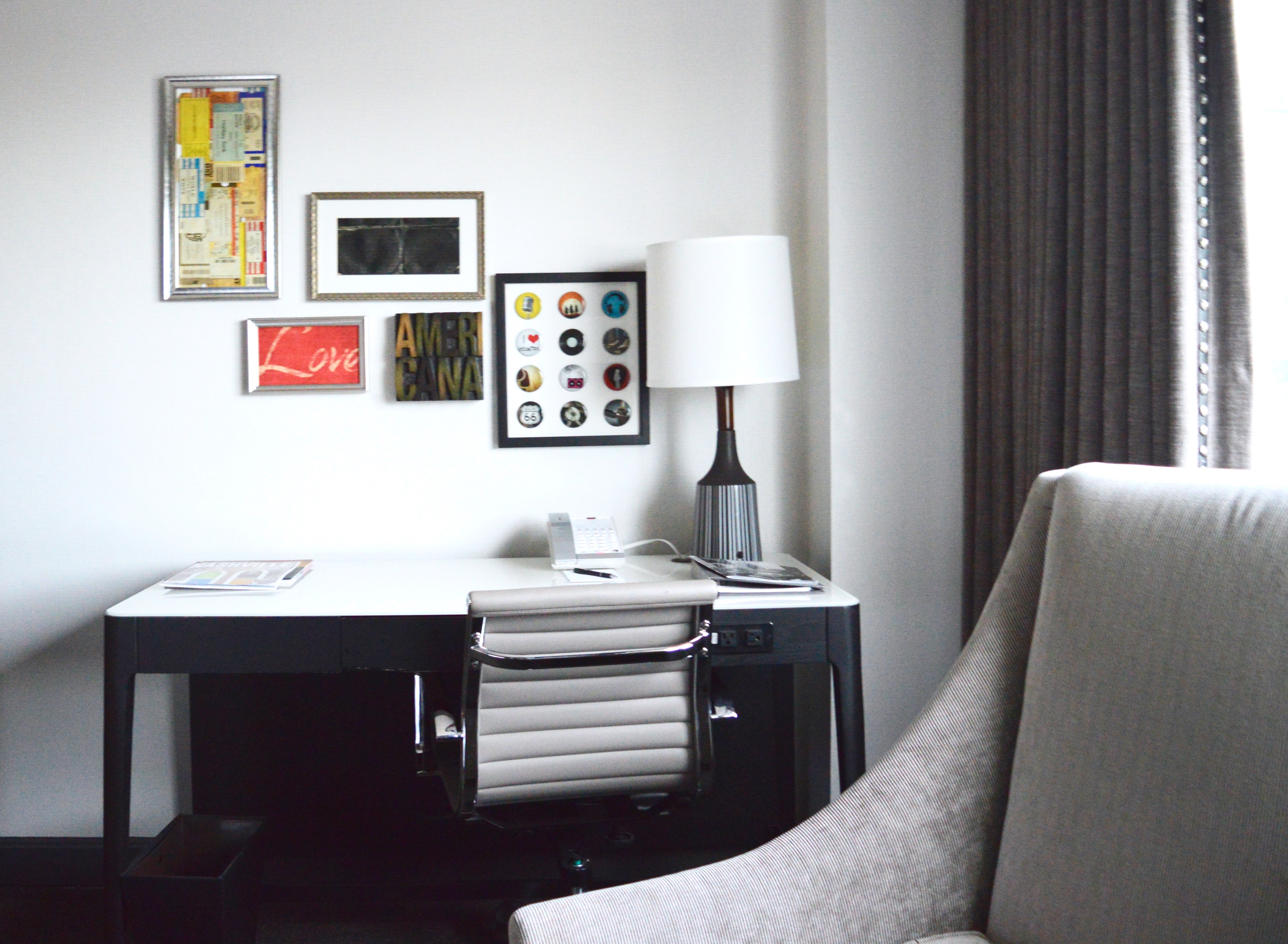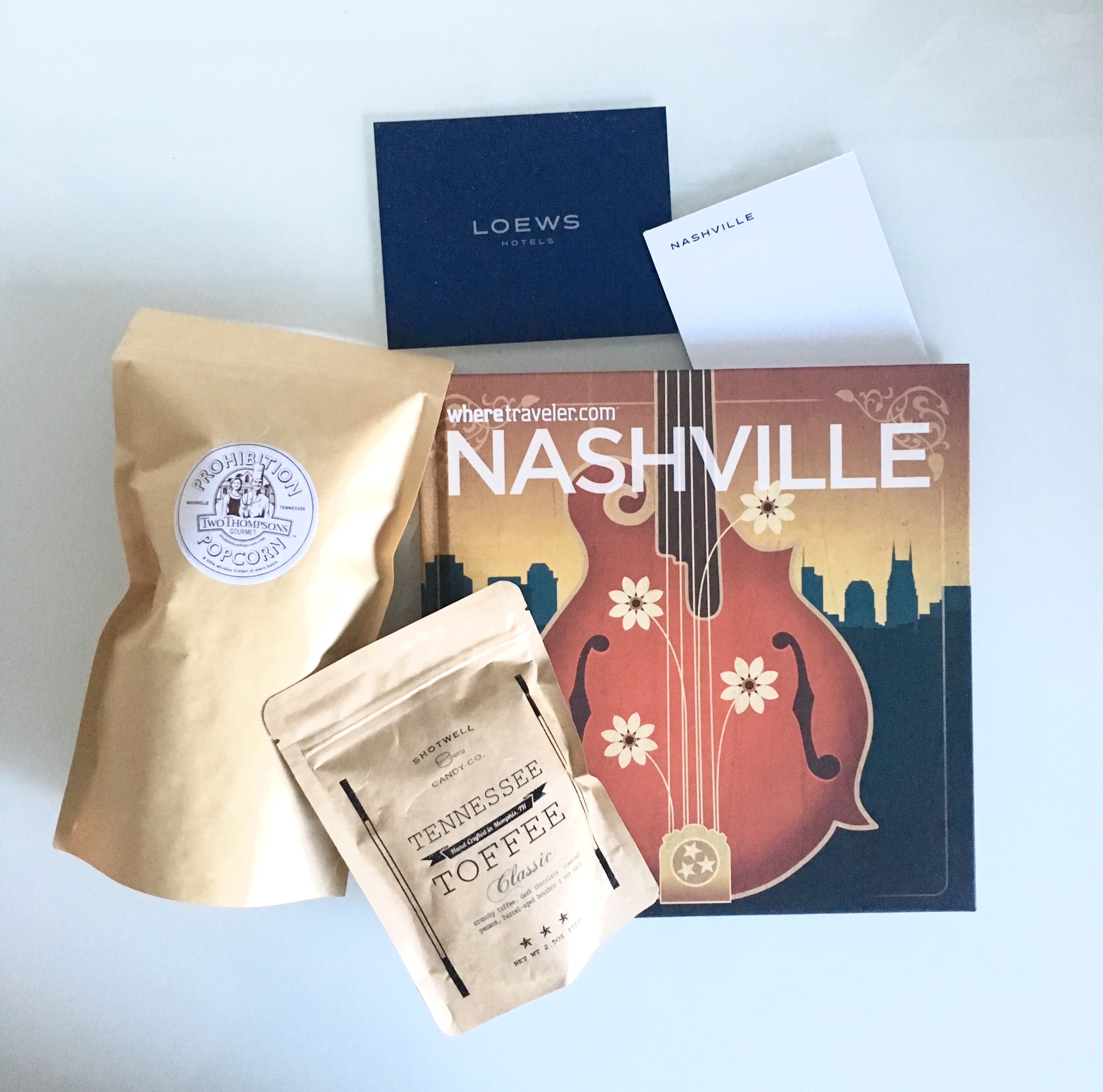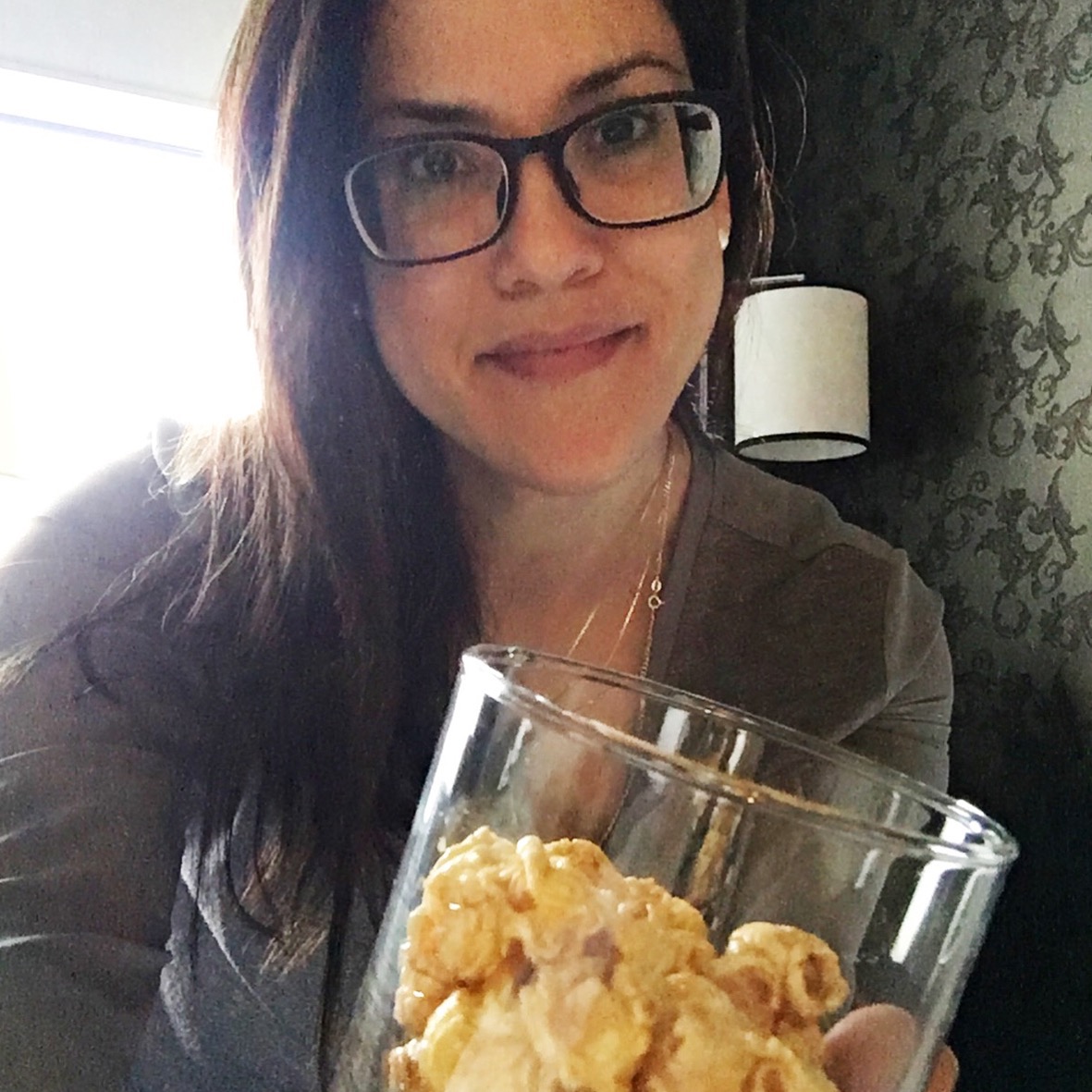 The Loews team arranged for me to be in a room on a Club Level with a view of the downtown. This meant that I could go into the Club lounge for breakfast and cocktail hour each day and night of my stay. I took advantage of both and really enjoyed speaking to Loews staff who worked in the lounge. All staff, in fact, were very friendly and willing to help.
I'm not sure if it's a Loews thing or a Nashville thing, but the food was delicious! I wasn't expecting it to be so beautifully presented or interesting. But it was! I filled up on just about everything at breakfast (I love breakfast!). The evening appetizer selection included cheese and crackers and roasted vegetables. And wine, beer, and mixed drinks, too. Cheers!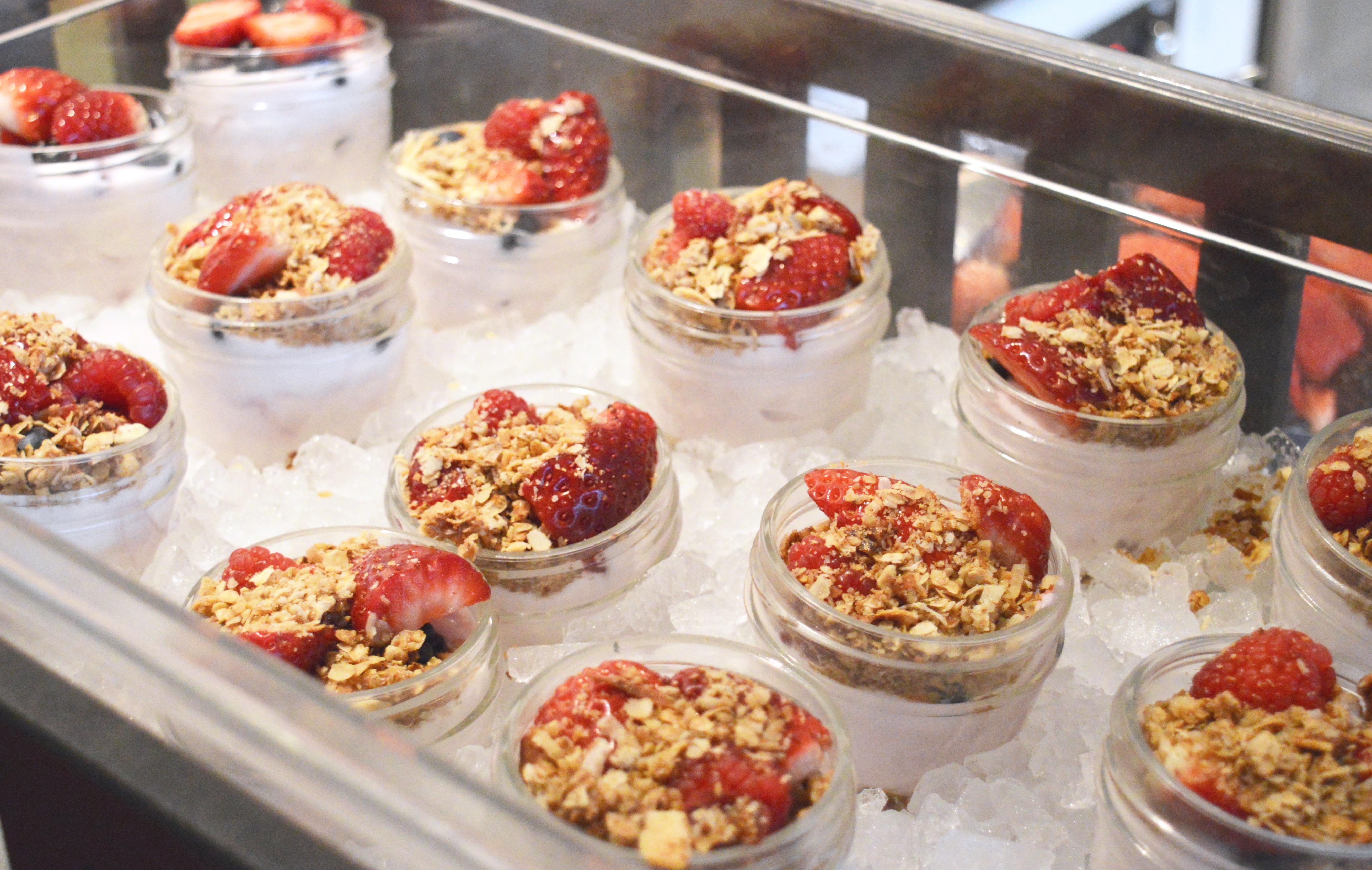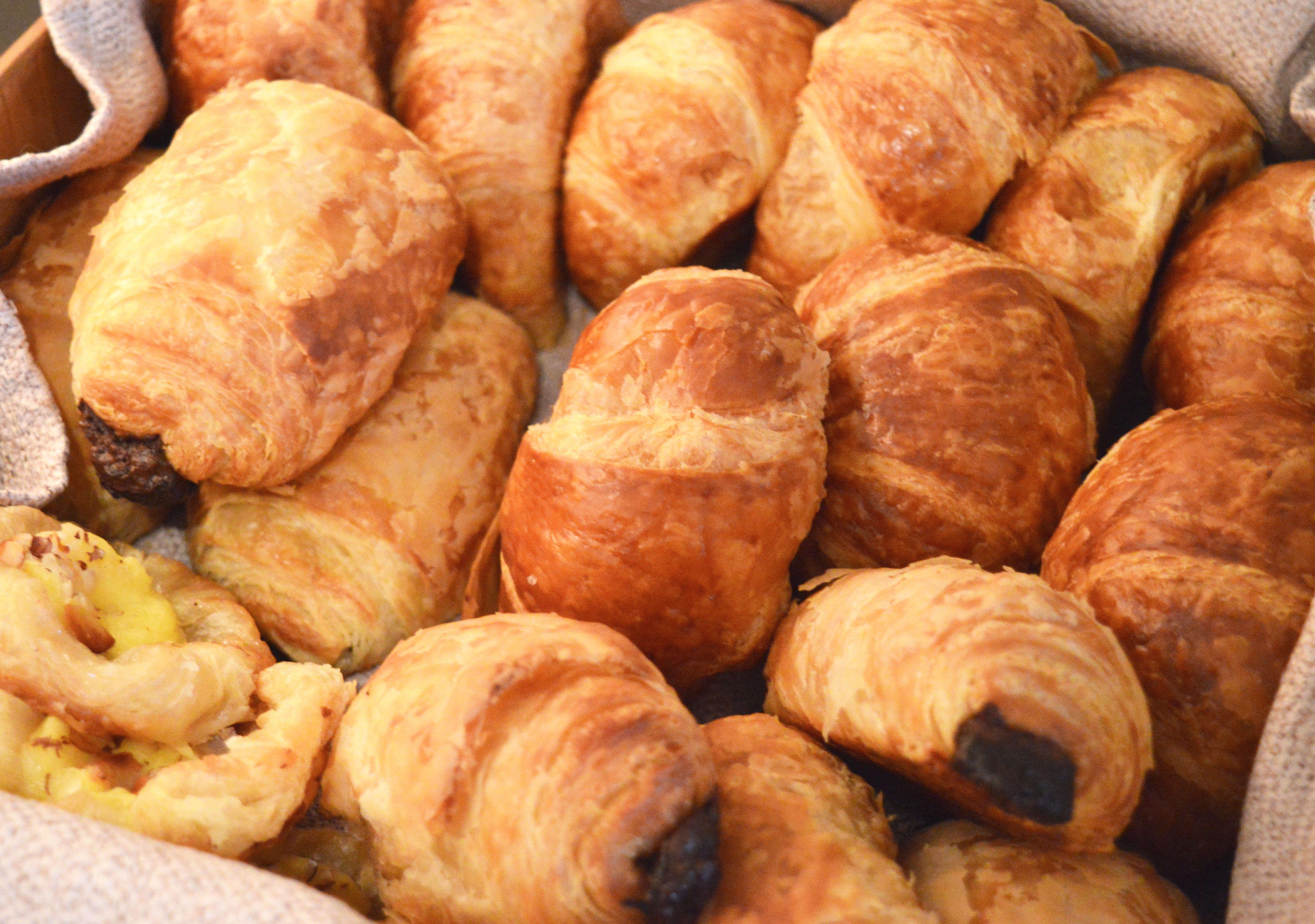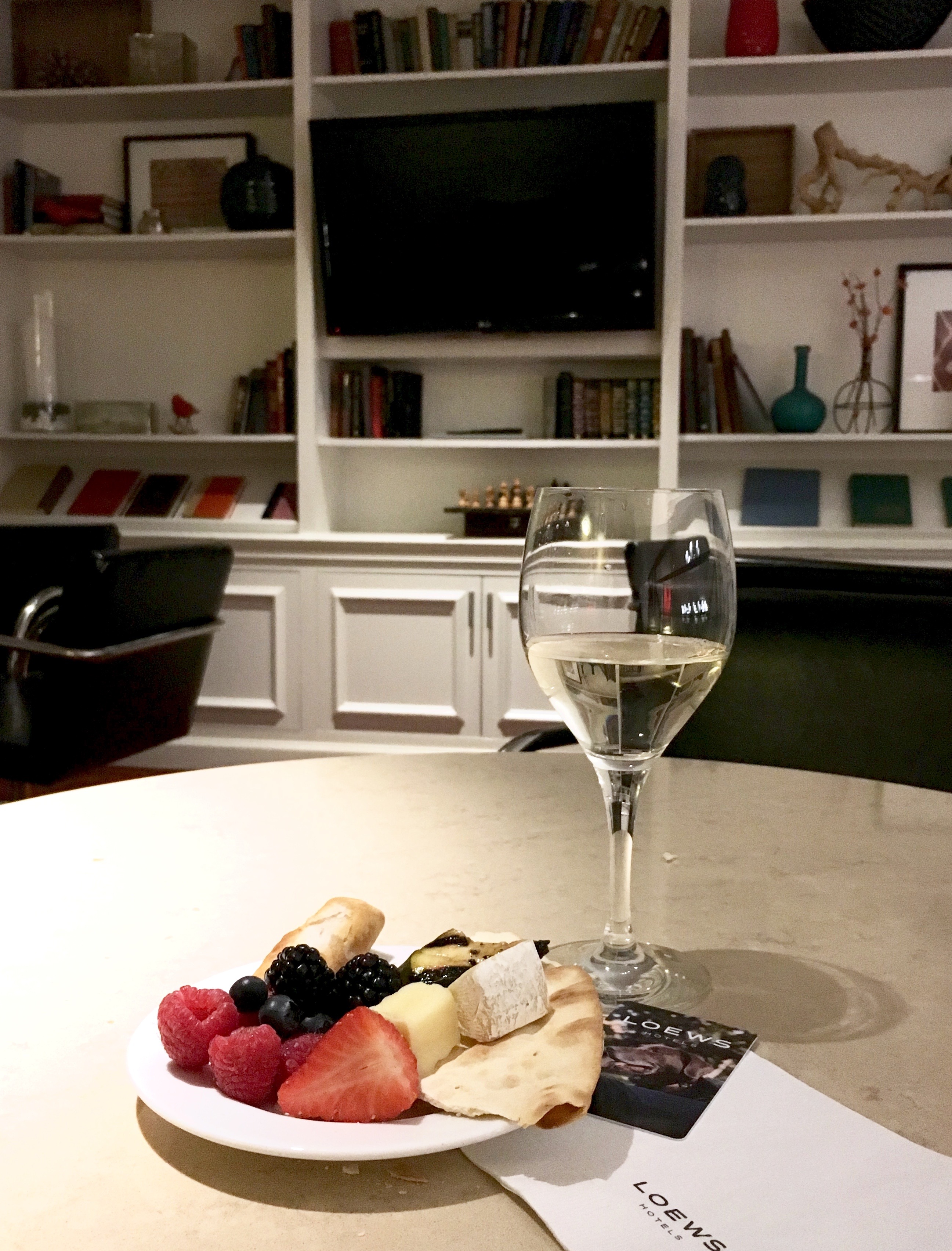 Amenities
The Loews Vanderbilt lobby is modern and well-appointed. Frothy Monkey – a local coffee shop – has a location right inside the lobby, which is another nod to local culture. I really liked seeing how the hotel supported local flavour in multiple ways. I don't think this is often the case with high-end, chain hotels. While I didn't have a chance to try Mason's – the hotel restaurant – it is apparently very good. When I came back to the hotel one afternoon after spending a day in the chilly city (weather ranged from about 3 to 10 degrees Celcius while I was there), a hot chocolate stand was all set-up. It was a perfect treat to warm me up while I took a rest before an evening out.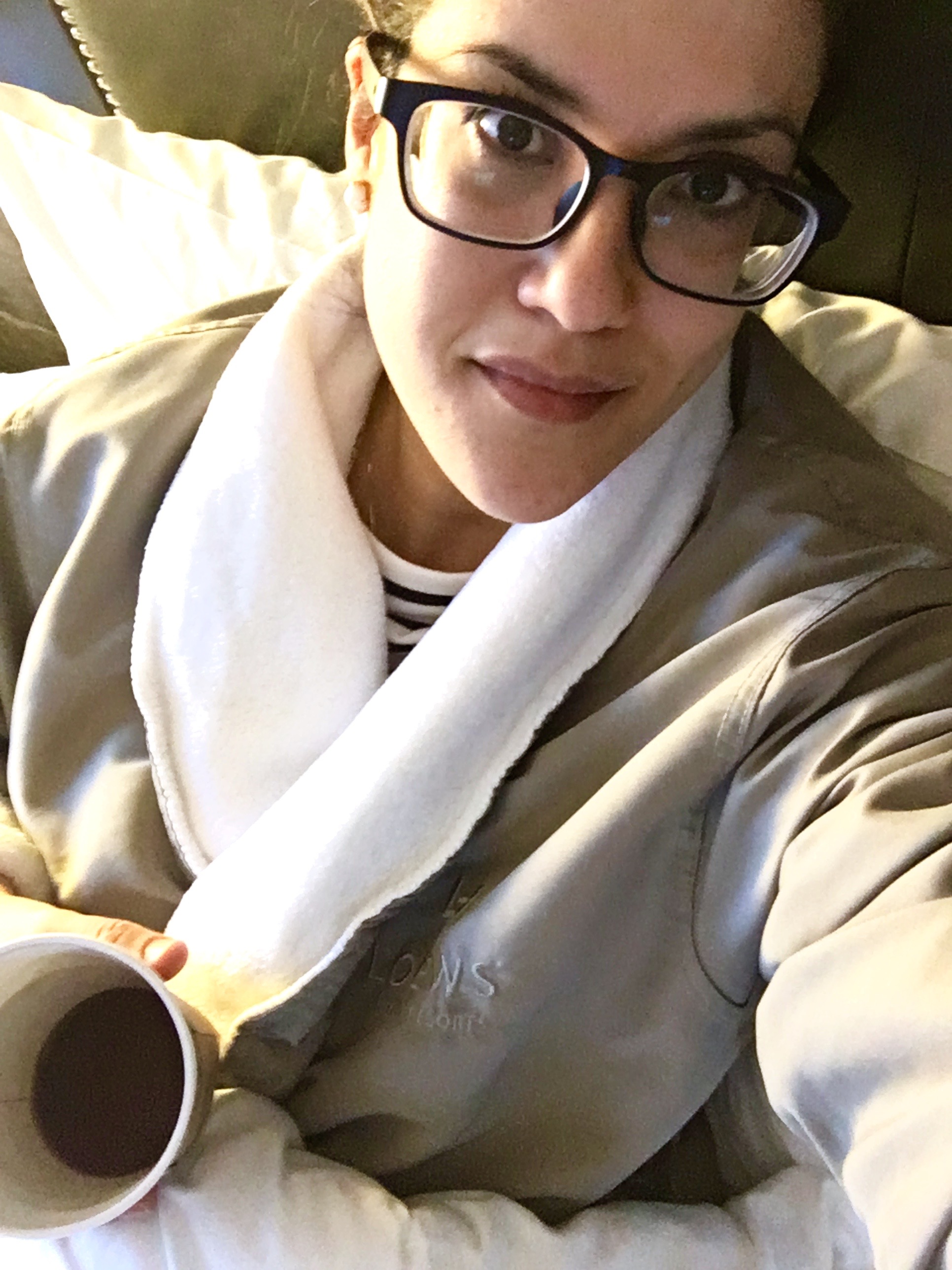 Note that the Loews Vanderbilt doesn't have a pool. This didn't bother me, but it may be something you need to consider before you book a stay.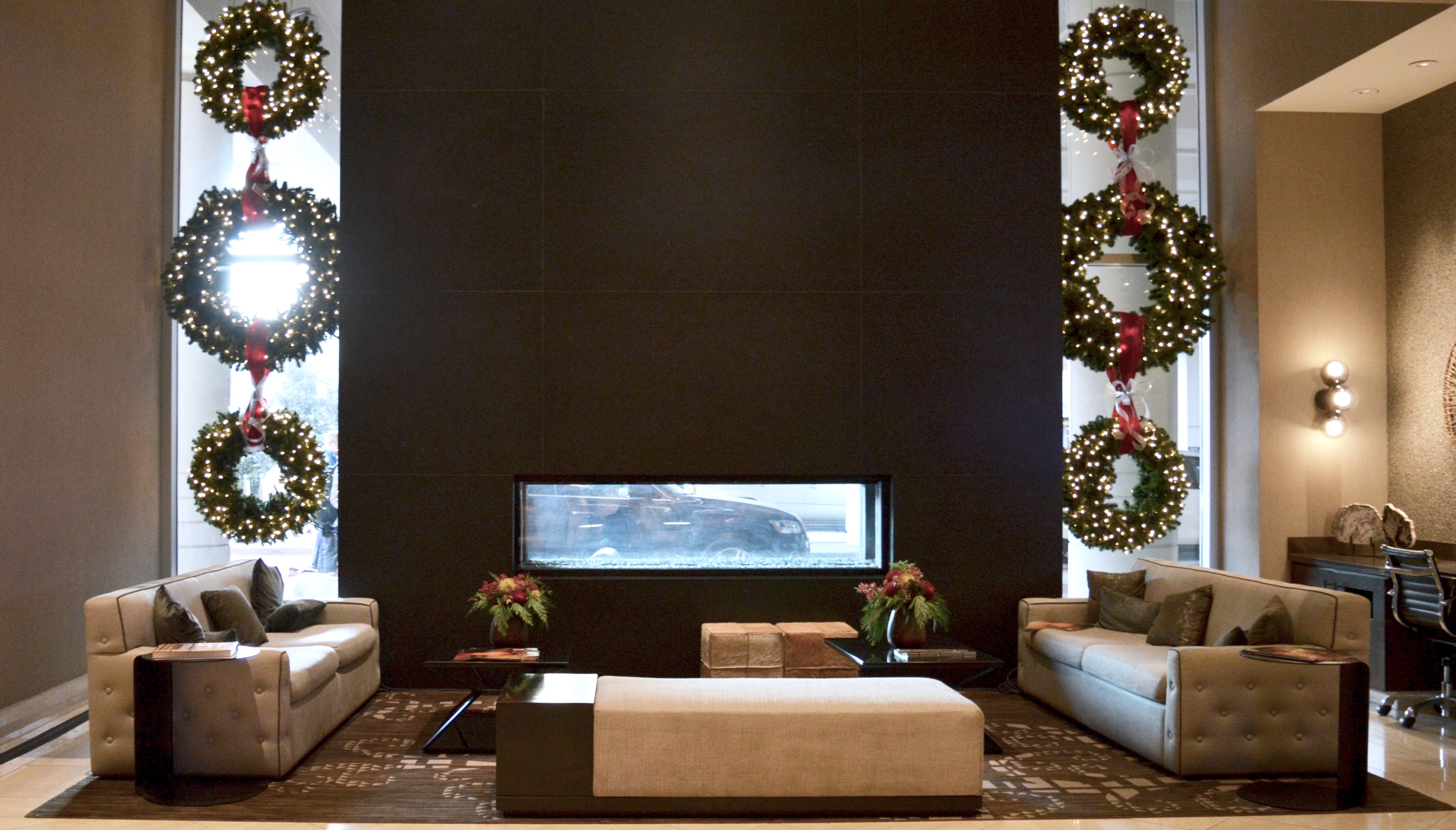 Just look at the lobby decorated for Christmas? Isn't it impressive? The lobby of the Loews Vanderbilt is beautifully decorated and there's stylish and comfortable seating and workspace throughout. I lounged here a couple of times during my stay while I was waiting on an Uber or planning my day's route.
I would definitely stay here again because I did enjoy the staff, treats, room comfort, and general amenities. I also appreciated the hospitality of every single staff member I encountered. Service goes a long way for me!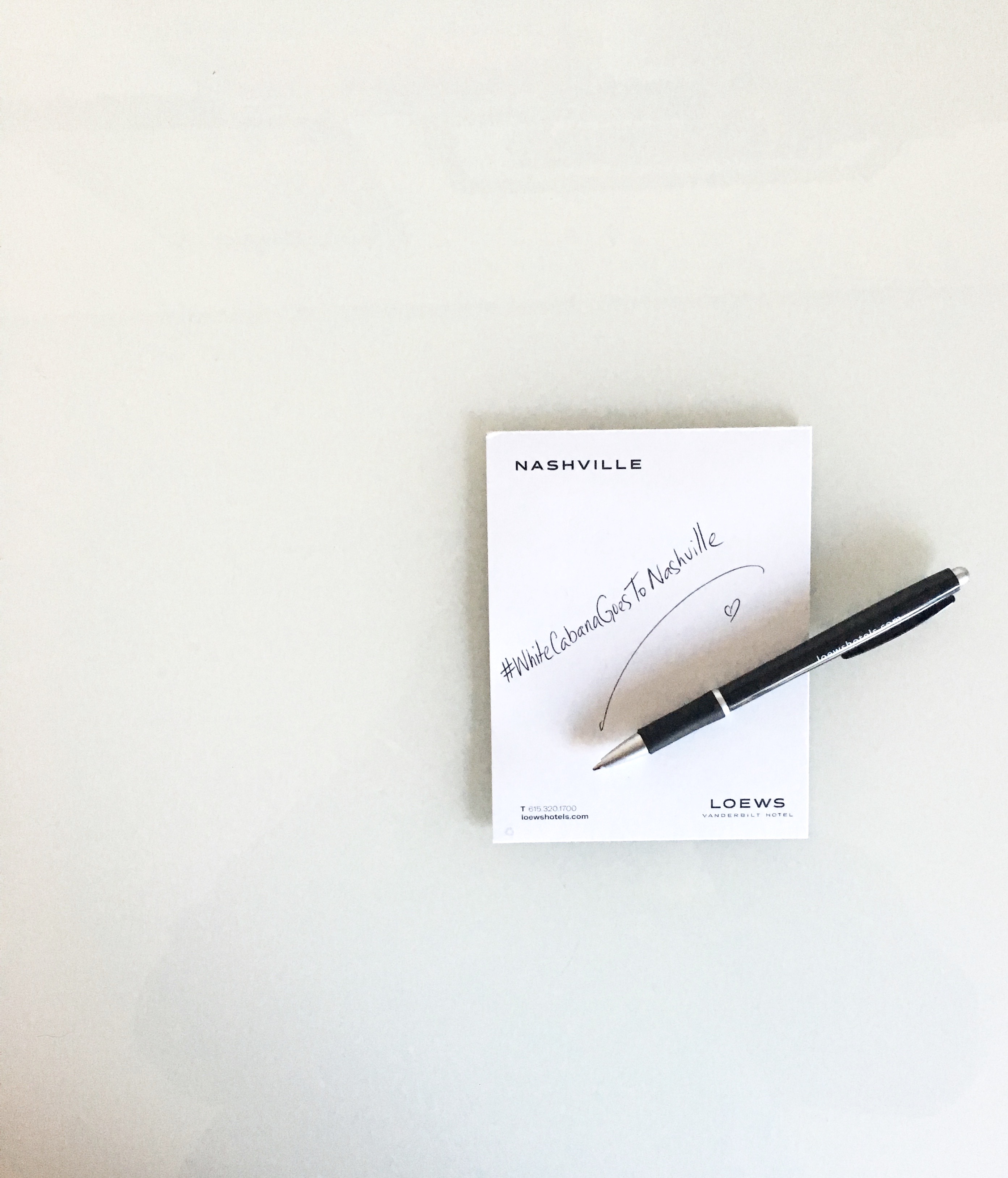 Thanks to Rachel P. and Loews Vanderbilt Nashville for arranging my stay. Thanks to Matthew M. and the Loews Vanderbilt Nashville staff for ensuring I had a pleasant stay. All opinions and photos are my own.