West Elm is having a super sale right now. They call it the end of season sale…but I'm not exactly sure what season they're referring to as I feel summer hasn't even started!
I spotted a cute owl mug for today's 20 Below from West Elm's porcelain collection.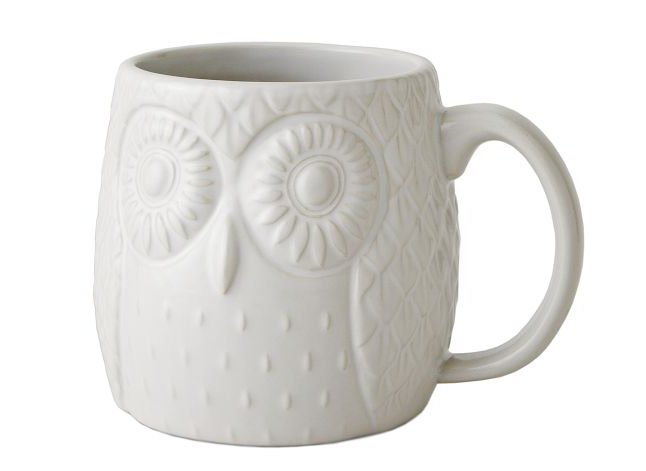 owl mug, $11.05, West Elm
The owl espresso mugs are pretty cute too.