Now that all the reno dust has settled in my kitchen, I get to play around with my countertop displays. On one side of the kitchen, I'm housing my toaster, kettle, and knife block. I've left a large part of the counter free of gadgets because it's a nice long workspace. On the other side, on the counter between the stove and the fridge, I added my new little white radio, but the line-up isn't as good-looking as I know it could be.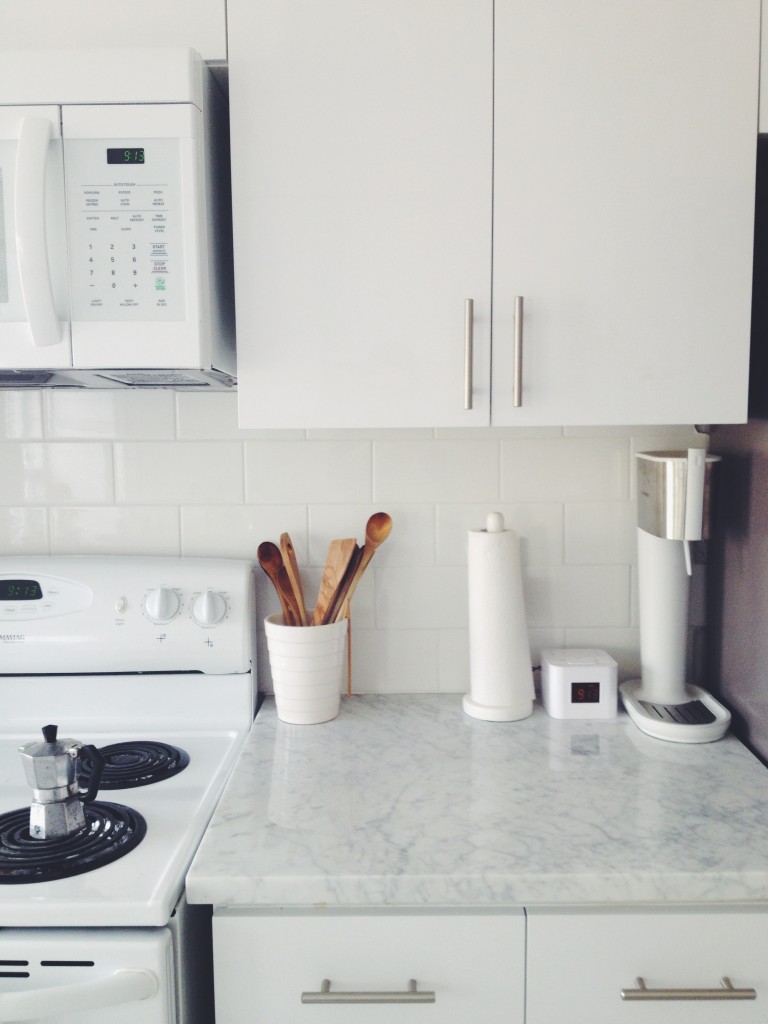 I put a little request for style advice out on Instagram and the IG community had some great responses (thanks Giulia, Anita, @TouchofPink2012, @erinpconner), so I tried them out.
First, I tried gathering some things into a small tray…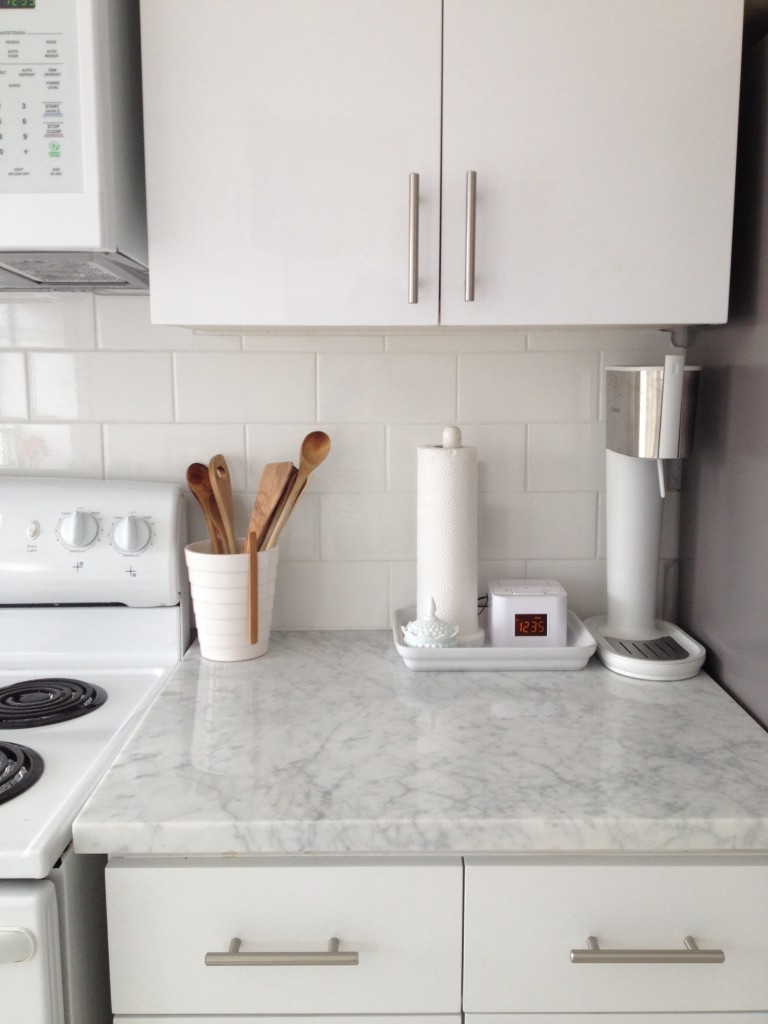 Next, I tested out a larger one…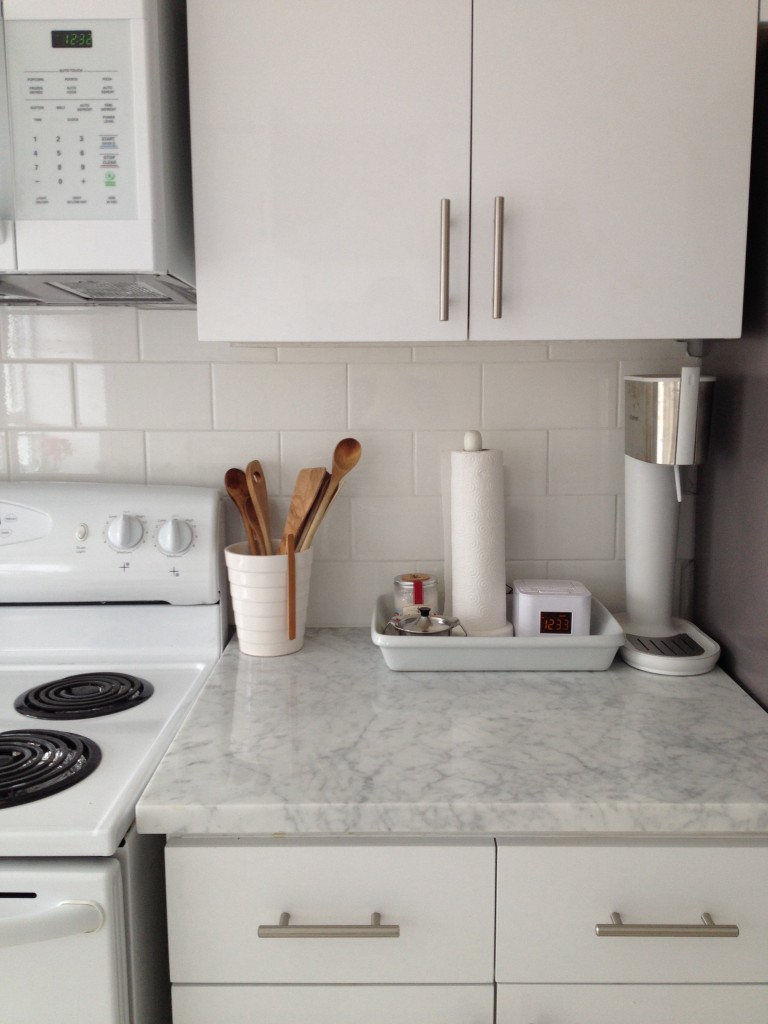 I had the trays in the house already, so it was no big deal to test them out. I also have little containers in a variety of materials that I played around with Рthey'd be perfect for holding sea salt (not that I really ever cook with a whole lot of salt, but this is not about practicality, it's about style!).
Finally, I placed a piece of artwork behind my radio and Soda Stream. The painting that I leaned against the wall might be too big for the space; I also think that I want to hang it on one of the kitchen walls.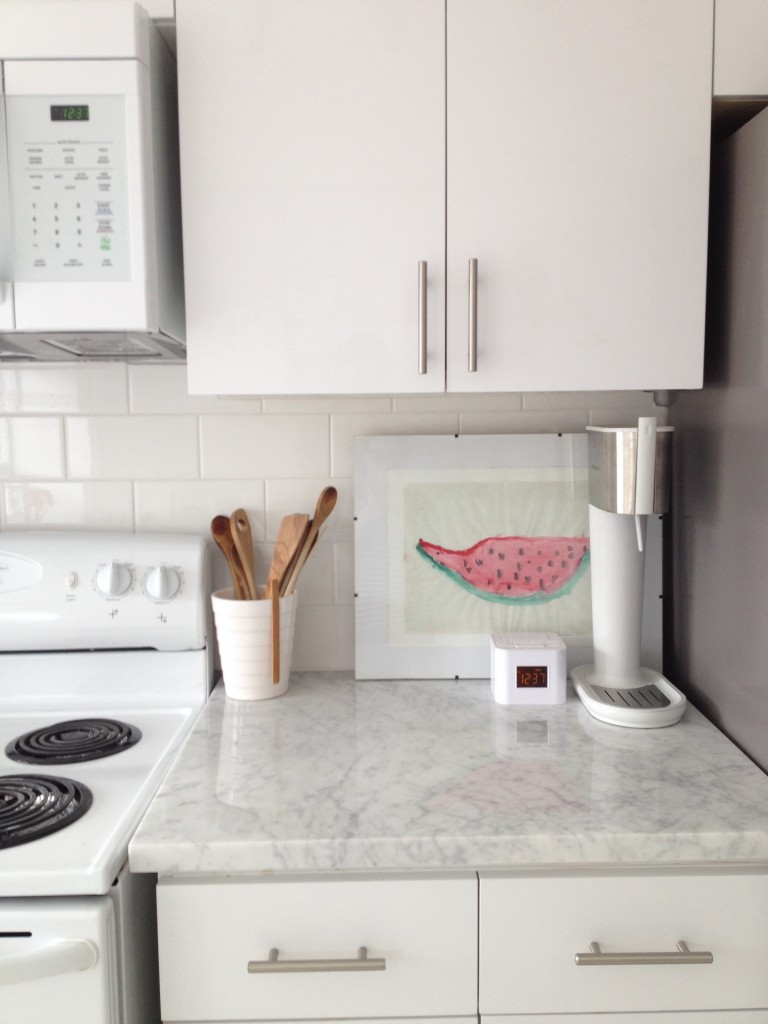 And that's about as far as I got. I need more styling practice. I also realize that I never actually use paper towels, so it's really pointless to have them taking up valuable counter real estate. More changes ahead!
Erica Cook is such a styling master and I would like to follow her lead. I've been on the lookout for fancy black & white bottles of cooking supplies (what I would use them all for is beyond me), but I've had zero luck as of yet. Take a look: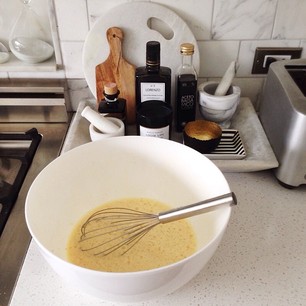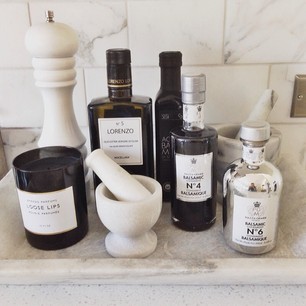 I am really enjoying being on the styling stage of my house reno. It's about time!
Update: I just found this article about how to style a kitchen countertop on The Everygirl. The photos are beautiful. I'm afraid of styling the countertop too much РI'd rather have an empty counter so I have space for food prep than a countertop full of cookbooks and bowls of just-for-show lemons.