I love design, and I love fashion, so why not bring them together? Today, I took a room and turned it into an outfit by looking at some of the key elements in the space.
This living room has a strong, but light base with white walls, airy shelves, and a grey slouchy couch. A black leather egg chair and a pair of sleek side chairs inject the space with sleekness, and the round side table brings in welcomed warmth.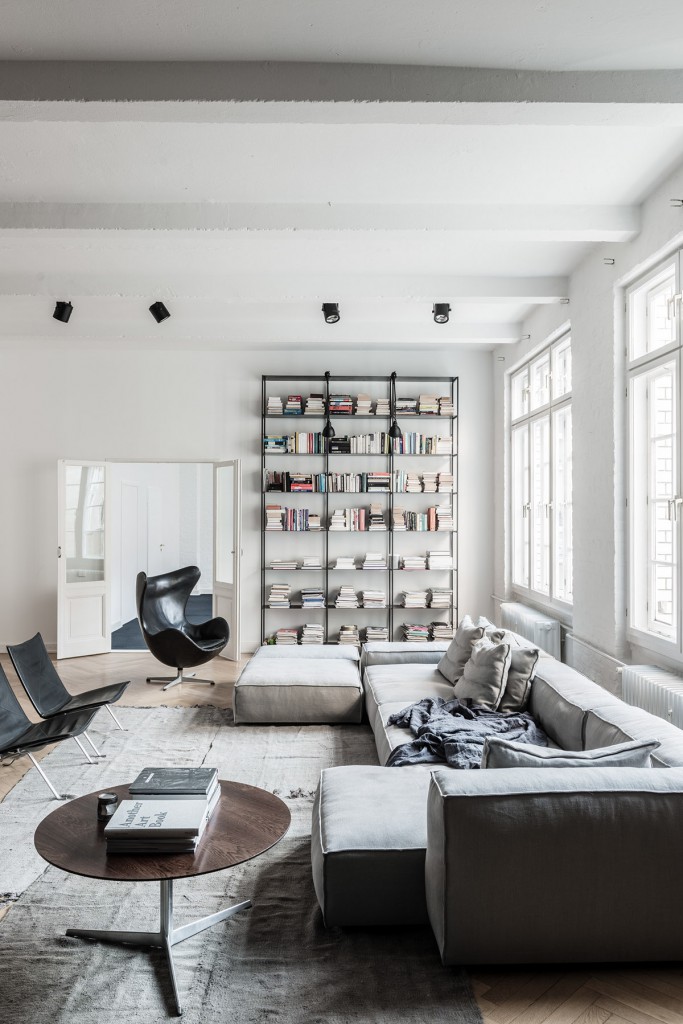 via Behance
With the room analysis, it was easy enough to transform it into an outfit. I began with a light base of grey and white and brought in softness with the coat. The super sleek cut-out booties are reminiscent of the leather egg chair, and the necklace brings in the airiness of the bookshelf. The leather tote brings in the warmth just as the side table did in the living room.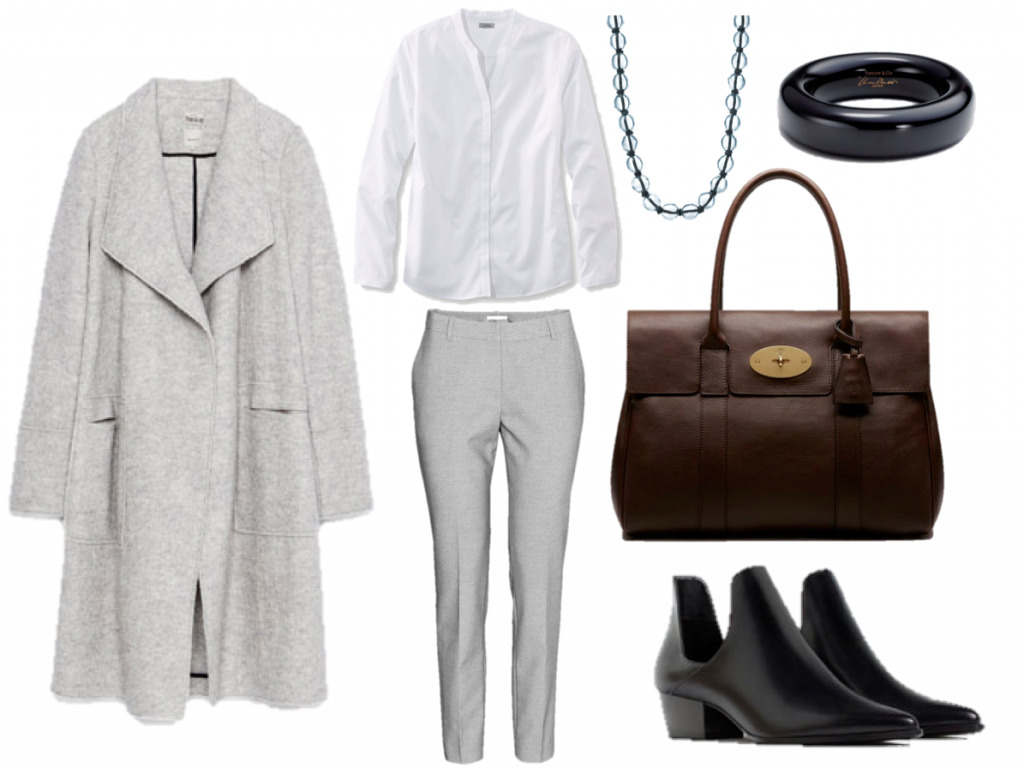 pants, shirt, coat, boots, bangle, necklace, bag

If you're ever stuck on what to wear, go ahead and draw inspiration from your own living space (home design magazines work well, too!).