When I was living in France in my 20s, I joined a group on a ski trip to the Pyénées. I was fairly adventurous at the time, and even though I wasn't much of a skiier, I was eager for the trip. I remember having a great time overall, but what I remember the most is going on the wrong chairlift, being dropped off on a mountain that was way too advanced for my skills, and walking down the mountain. Not fun. But also sort of fun because I was with a friend and we laughed as we hiked down. I think I have only skied once or twice since then. I think I'm more of a cross-country skier or snowshoe fan at this point in my life – even though I've never tried either.
All things considered, though, if I found myself in the ski area of Courchevel, France, and staying at the White 1921, I'd be happy. Look at the views! And look at this bright, modern bedroom.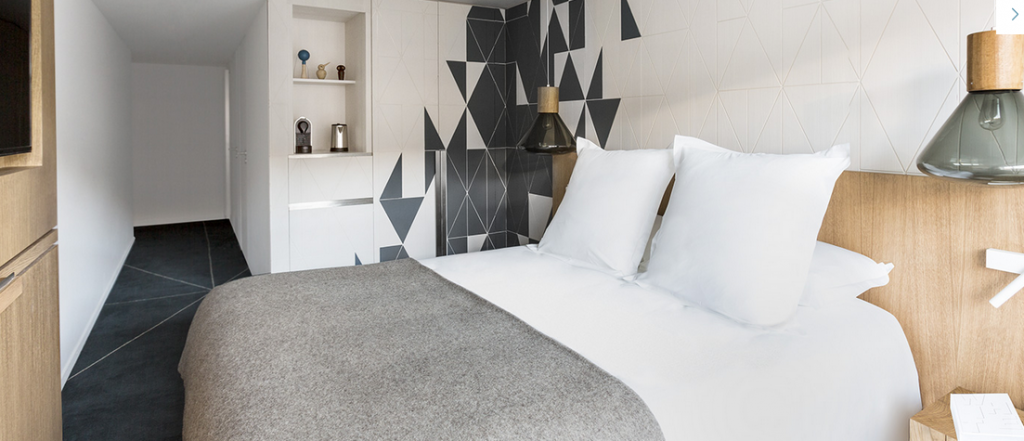 Here's my take on the look: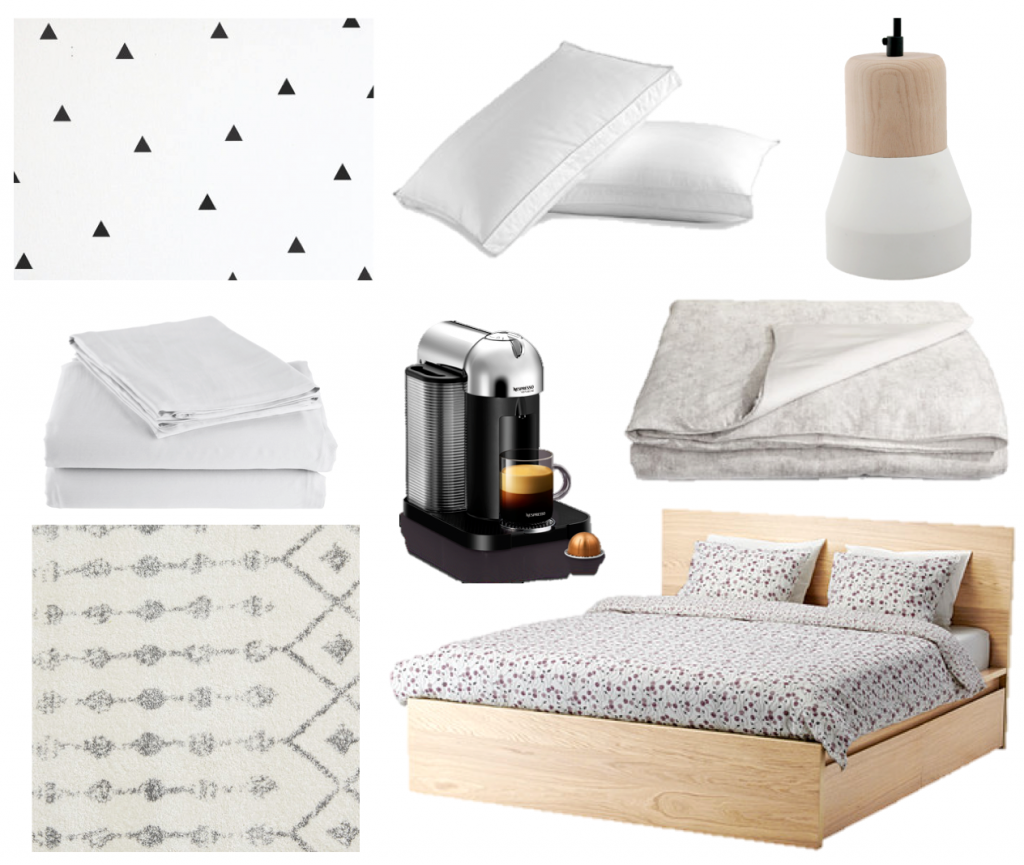 pendant light, wall decals, bed, duvet cover, Nespresso, pillows, rug, sheet set

Do you have any successful – or challenging – ski stories you'd like to share?
Save
Save
Save
Save
Save