2018 is the year of a couple of reno projects at my home. These are big renos that I've been putting off for a while, but this is the year. One of the projects to tackle is my basement combo laundry-bathroom (I've talked about this room here and here). It's a well-used space, but it's poorly designed. The sink is too small, the wallpaper is too floral, and it is well-past its 1990's look.
I'm not going wild with my design – white, white, white – with hints of grey and black. I'm drawing inspiration from these spaces that have some common elements: white subway tile walls and grey/black floor tiles.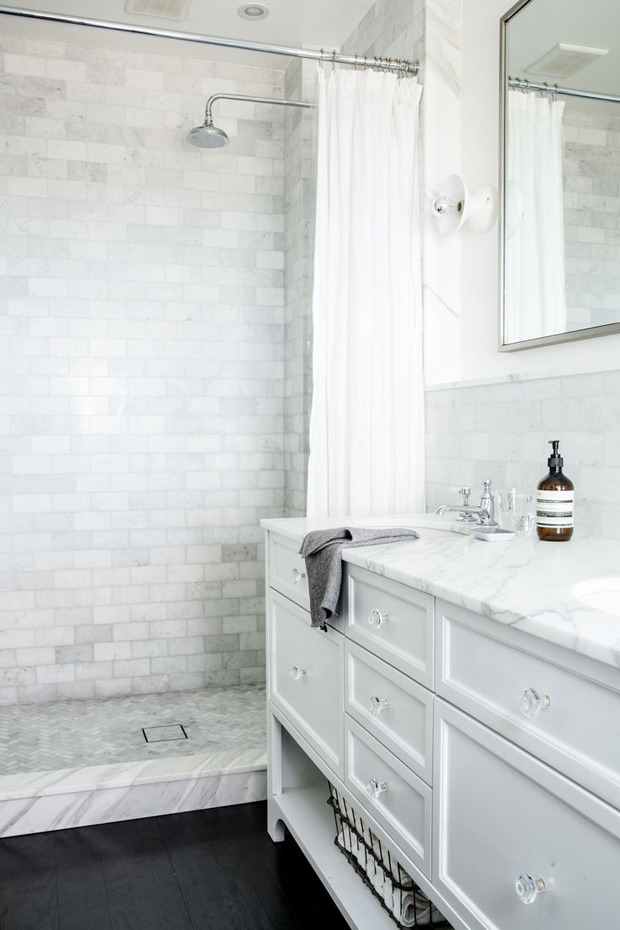 via Sarah Baynes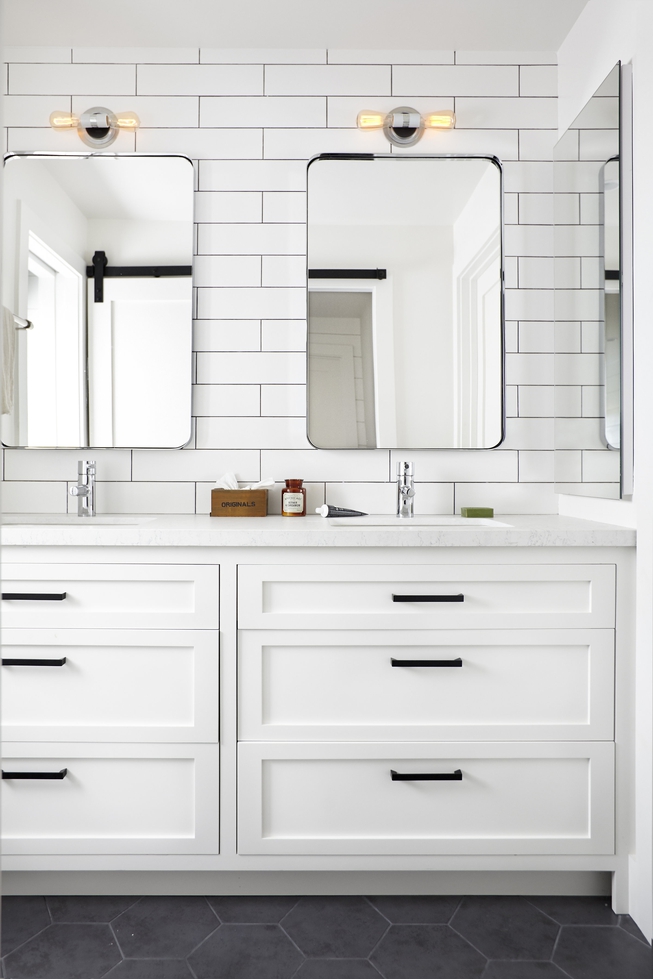 via Decorist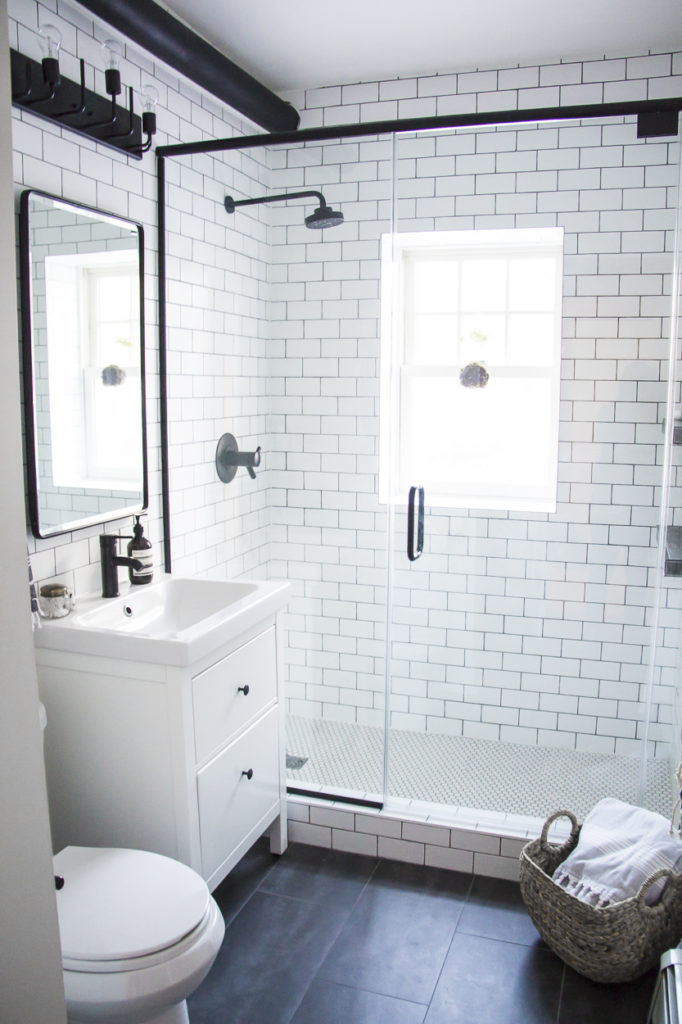 via Kristina Lynne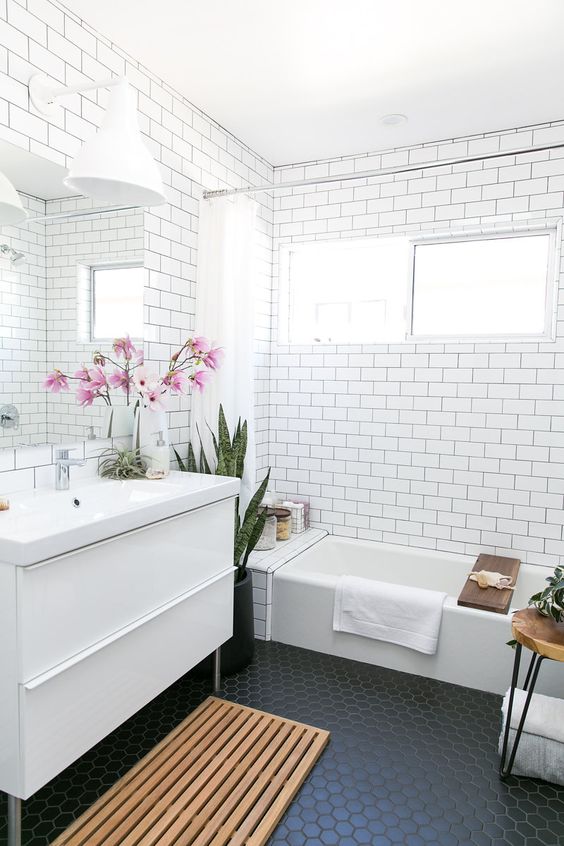 via DigsDigs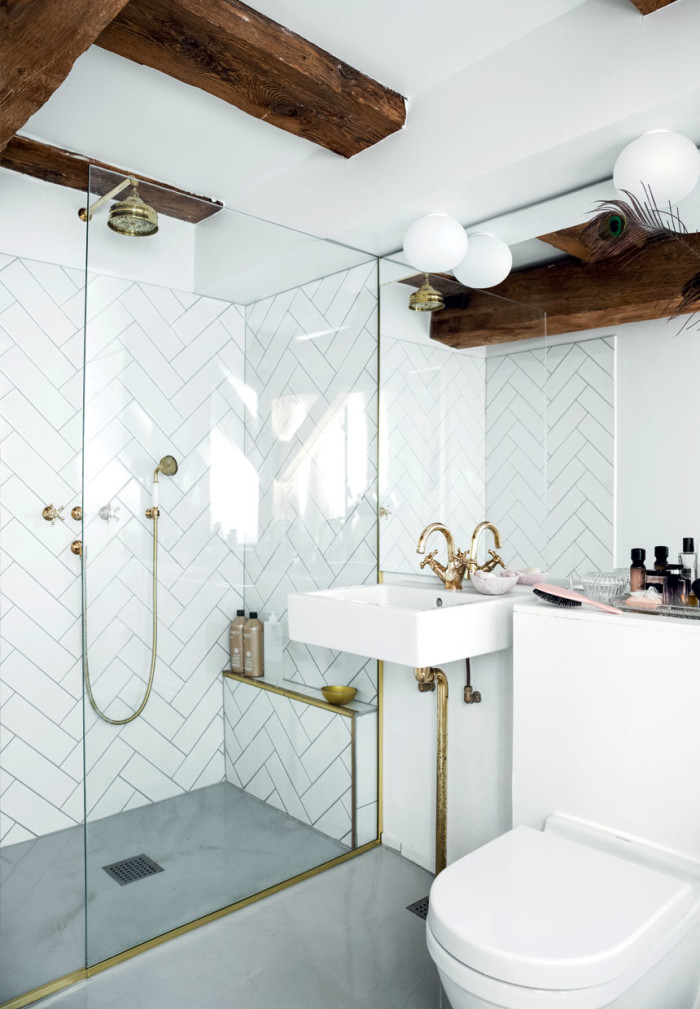 via Residence Mag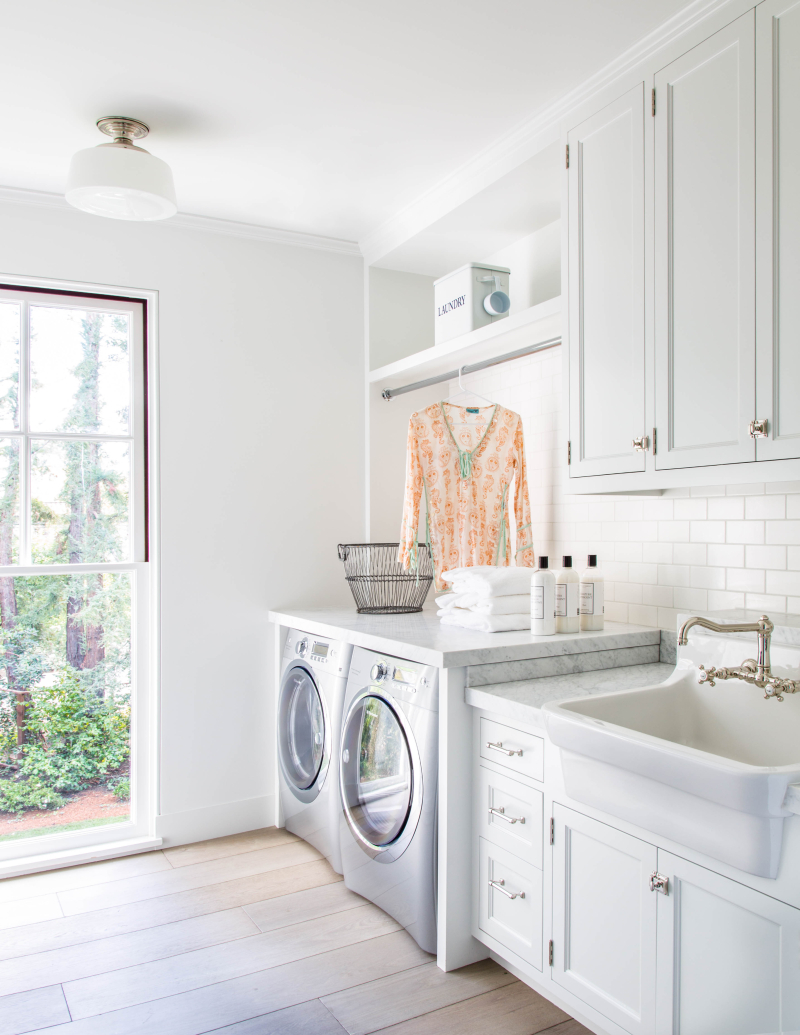 via Velvet and Linen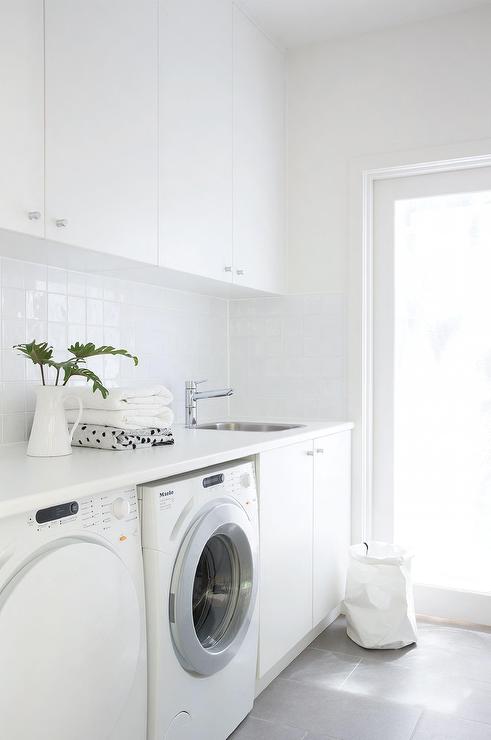 via DecorPad
I think I'm set on chrome fixtures, and I'll have a fantastic white laundry sink. I'll be replacing my 90s washer/dryer and installing a stacked washer/dryer system (either separate units or an all-in-one). There's much to do, that's forsure! Care to follow along this makeover story?