The colour palette at Hotel Mono is limited – black, white, grey. Classics, if you ask me! This minimalist hotel in Singapore opened just a few months ago in March 2017.
I'm definitely heading toward a reinterpretation of one of the rooms, but before I do, look at the hotel from the outside.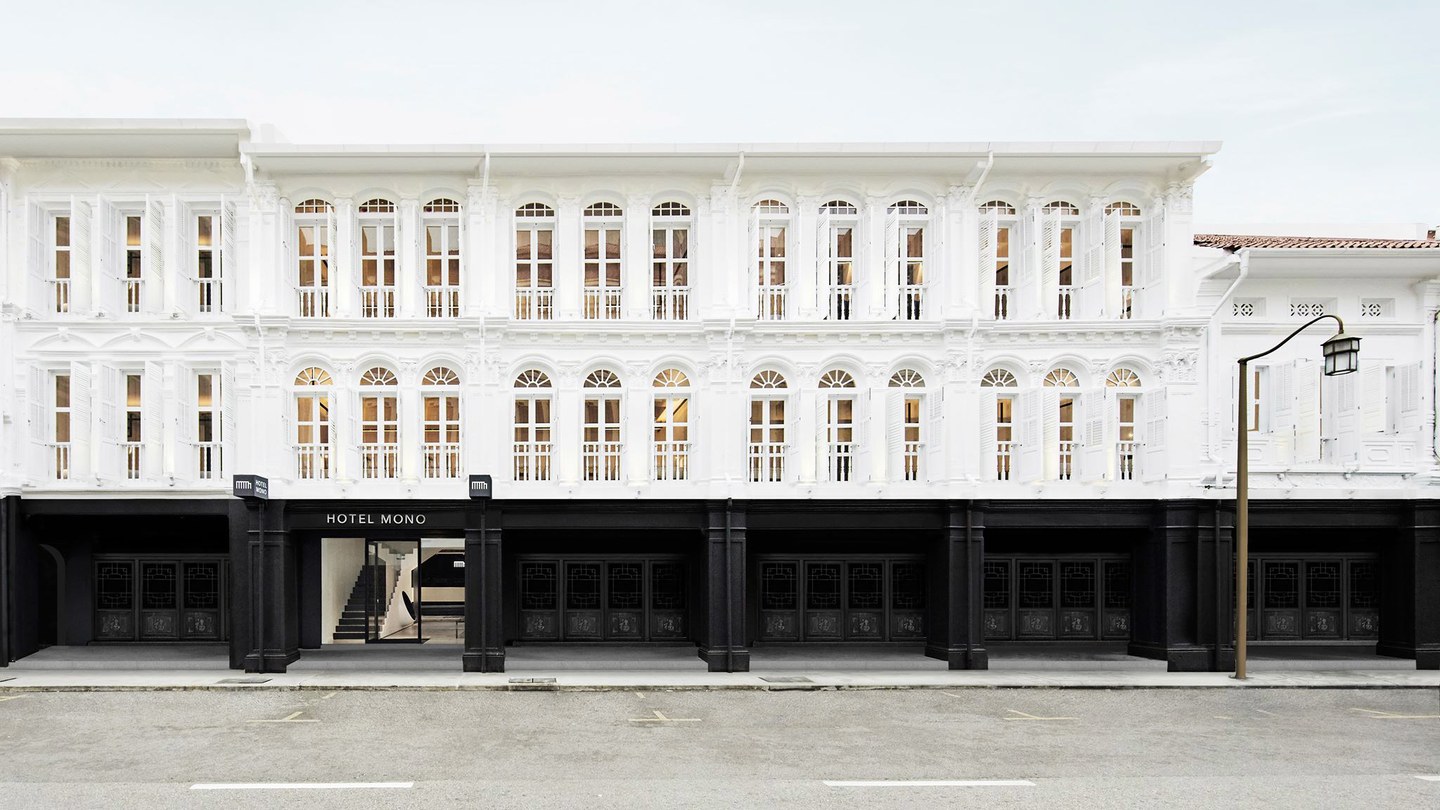 Did your jaw drop? Yup. It happened to me, too.
There are several room options available at Hotel Mono, but today I'm focusing on the most unusual: the single room. Everything in one room. Why create real walls when you don't have to?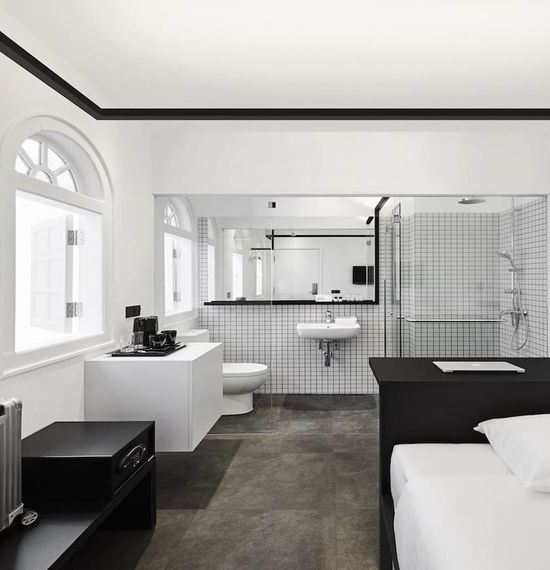 The room is affordable, too, at just about $100 CAD per night (depending on day of week month, and promotion, of course).
If you can't make it all the way to Singapore, but you are looking to do a mini reno in your own home, here are some options that might get your plan going.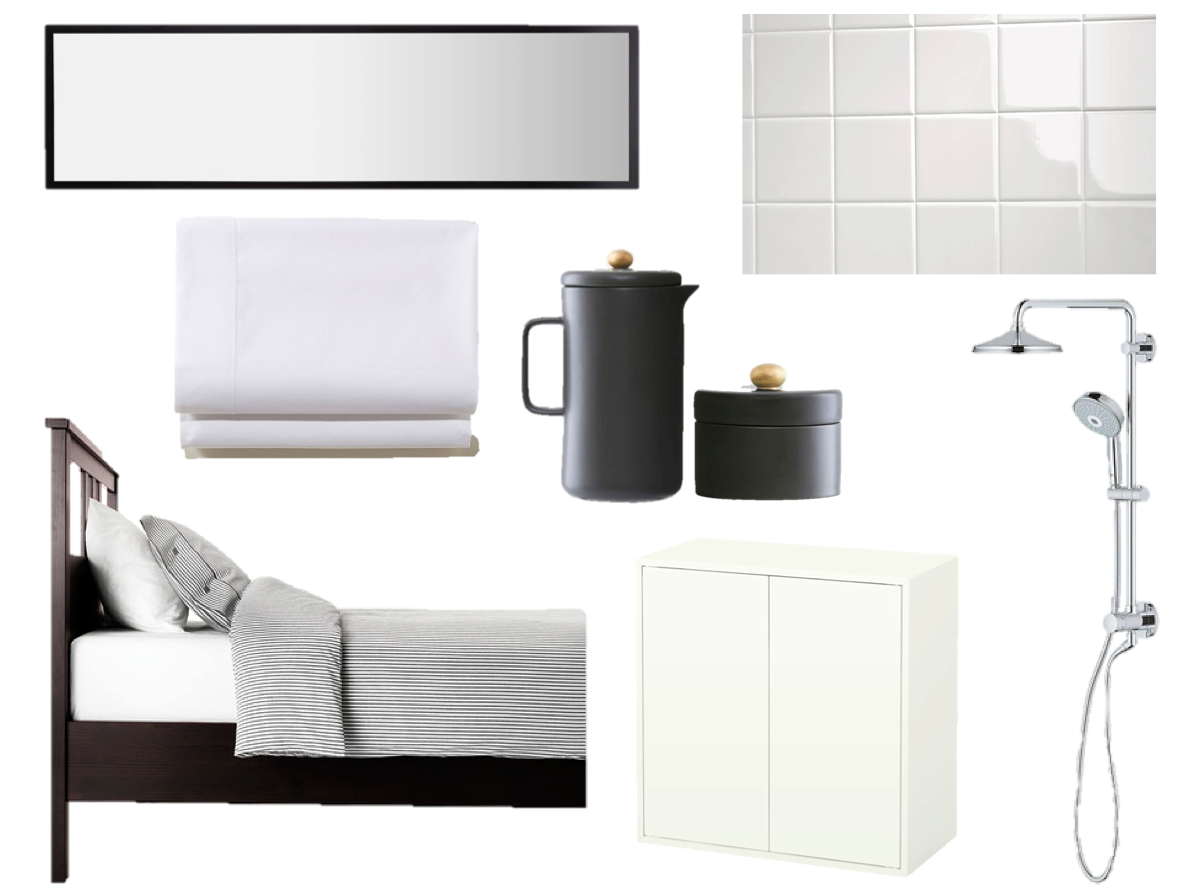 black jug and sugar bowl, tiles, black bed frame, mirror, sheet set, rainshower system, cabinet
Save
Save
Save
Save
Save
Save
Save
Save
Save
Save
Save
Save
Save
Save
Save
Save
Save
Save