You've now seen the progress I made over the holiday break on my powder room and living room. Today I'm sharing photos of my kitchen. Here's what it looked like before I moved in: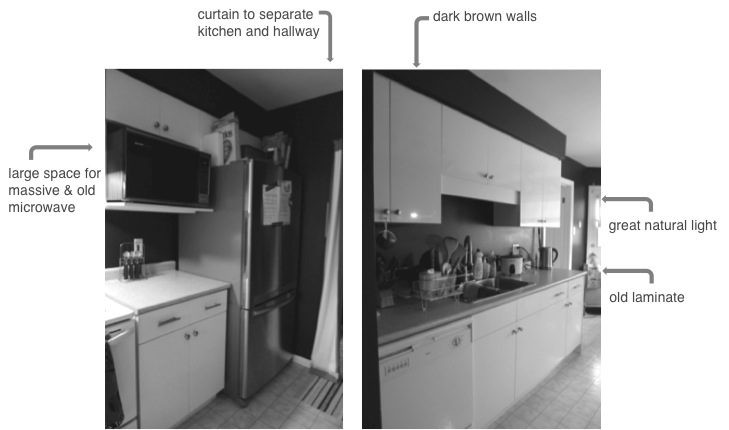 I have now finished painting the kitchen (Chantilly Lace like the rest of the house), additional cabinets were installed, and lighting was changed.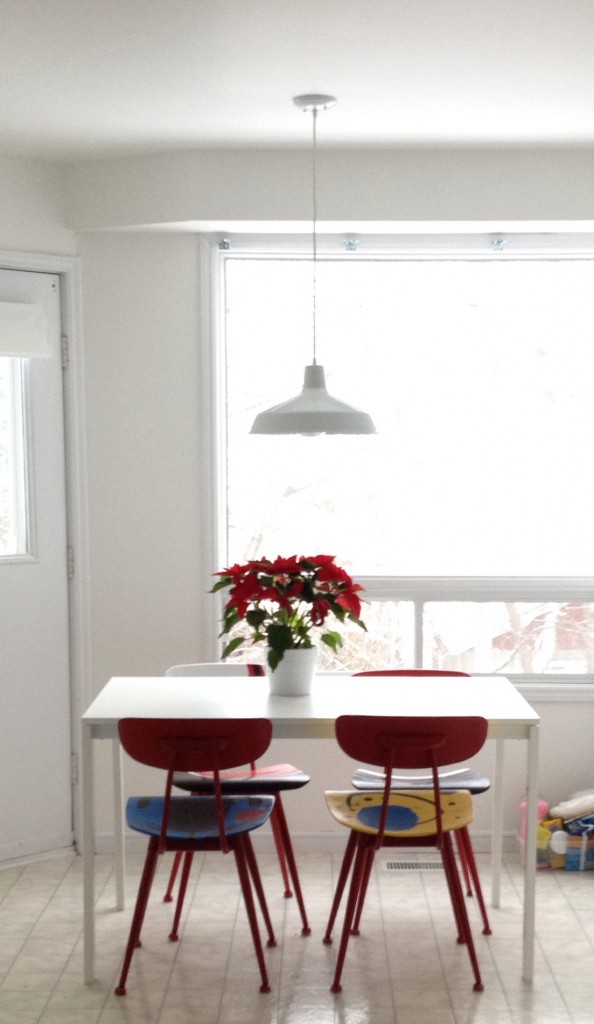 Above – you can see that I do in fact have some colour in my home. I painted these chairs with Miro designs when I was living in Kingston about 7 years ago. The table is from Ikea. Don't pay attention to the floor – I'm still undecided about what to do with it. I also have to put up the blind. (Oh, and the stuff on the floor has now been moved.)
If you follow me on Twitter or Instagram, you know that my kitchen got a dose of pretty too in the form of new carrara marble counter tops (remember my indecision?). They are so lovely! The counter top is from Natural Stone City in Kitchener and I could not be more happy with the service I received. From start to finish, the NSC team was professional and efficient.
 The faucet has now been installed (thanks Dad!) and I will soon install the backsplash. I have been using the one-basin sink for almost a week now and I'm really enjoying it.