Last month, I introduced you to Needham Lane's sleepwear collection. I've been wearing my pj sets ever since they arrived, and they're doing very well. The fabric is soft, the fit is good, and my sets have survived multiple turns through the washer and dryer. Yes, dryer, too.
I packed them up for my recent trip to Toronto, and my friend Shannon was kind enough to take some photos (she found her inner Nigel Barker-noted fashion photographer). While I know models prepare for photoshoots with the help of a hair, makeup, and styling team, I prepared by waking up, brushing my teeth, and brushing my hair. I opted for a low-fuss, au naturel approach (did I have a choice?).
I actually slept in the Maxwell long sleeve pajama, and I wear this one regularly because I like the long sleeves and pants. I like the black and white checkered pattern, too.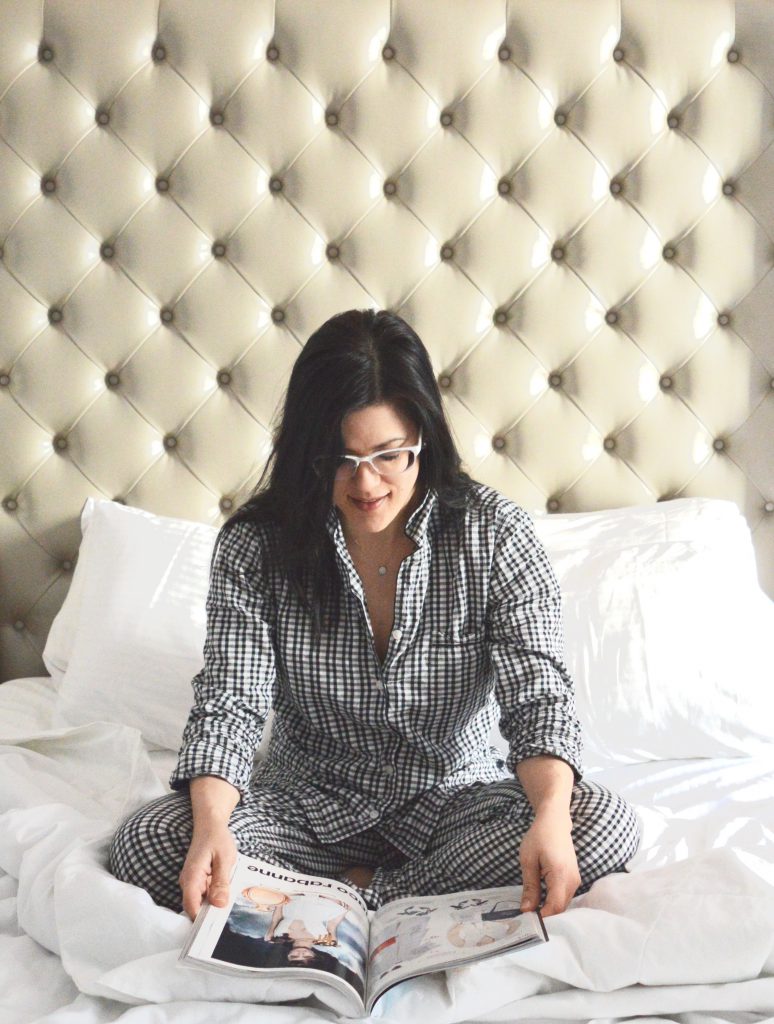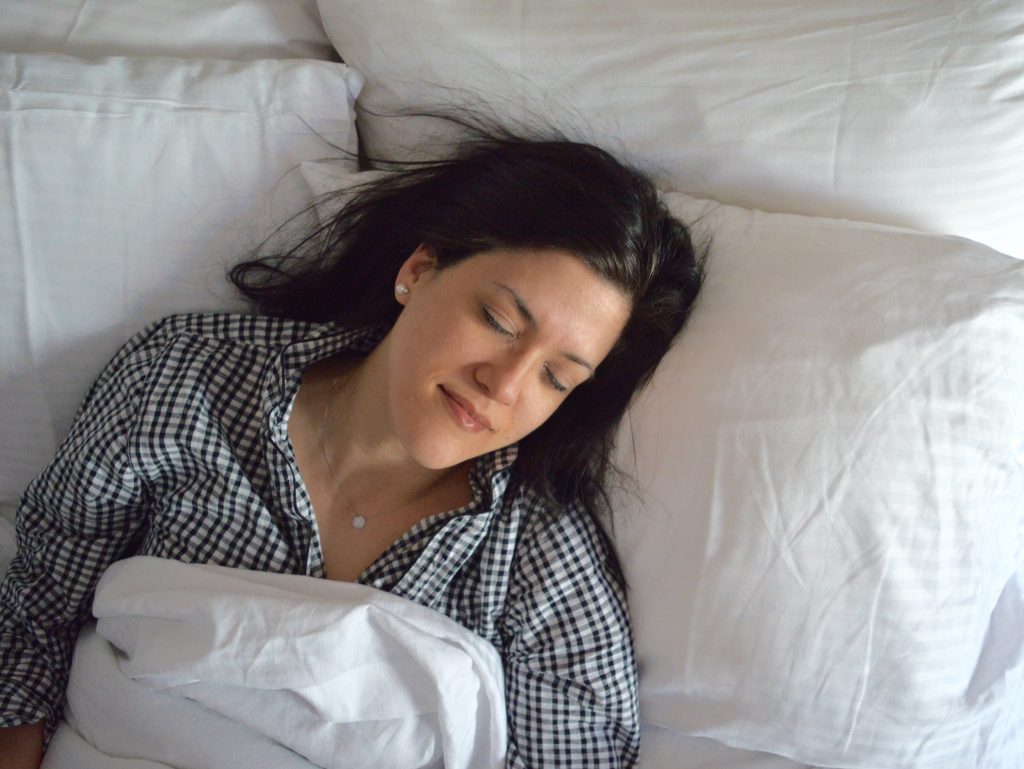 (I'm only pretending – did I fool you?)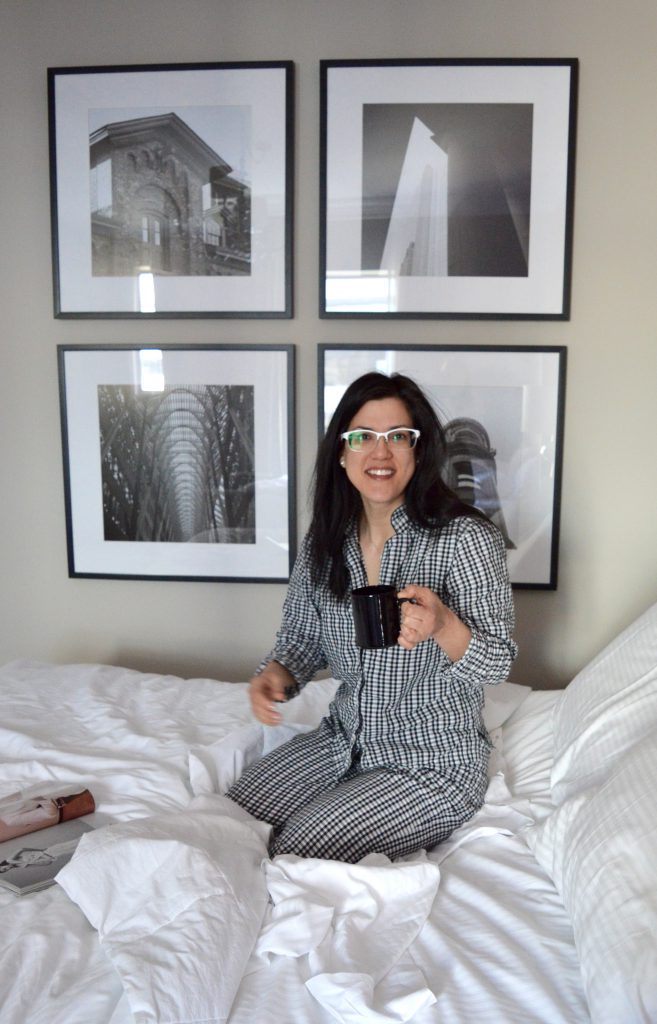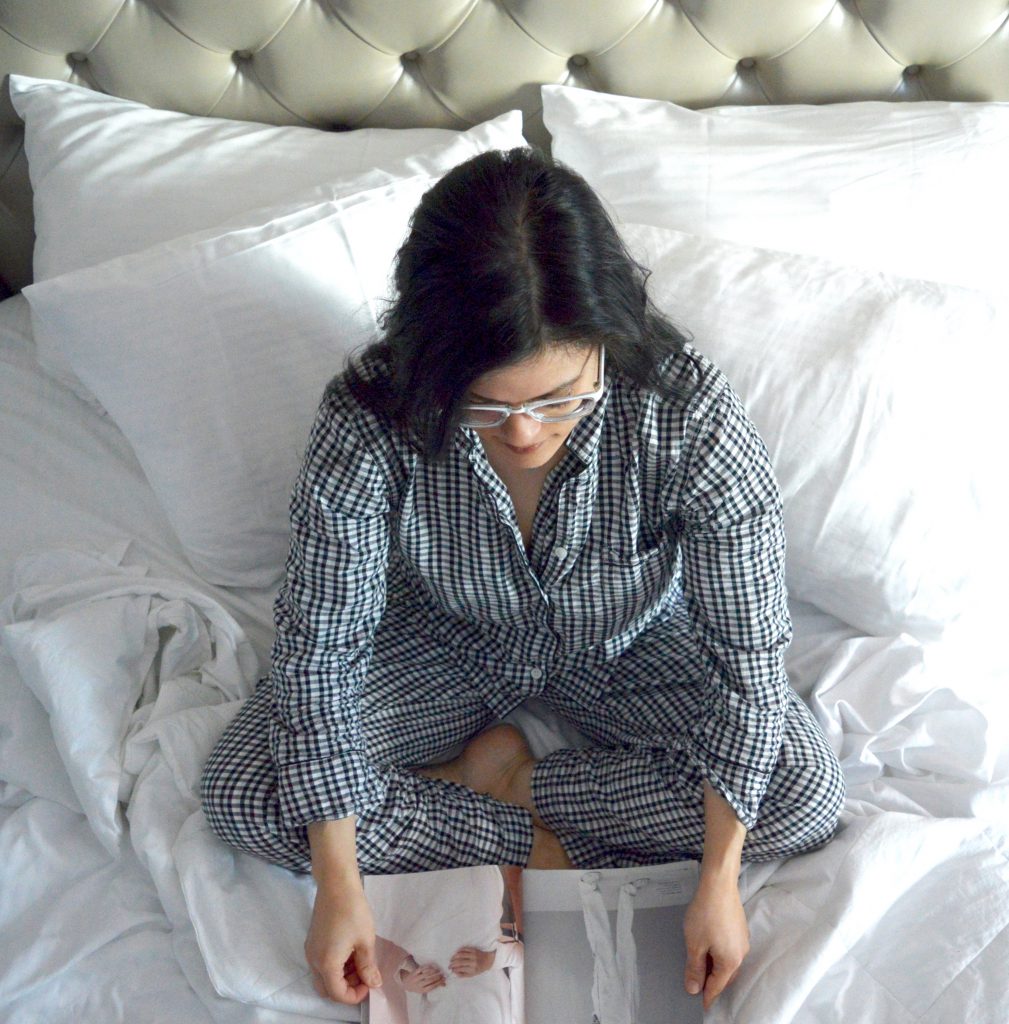 wearing the Maxwell long sleeve pajama
In addition to the checked long sleeve set, Needham Lane sent over the Madison fuchsia short sleeve capri pajama. It's hard to resist a crisp white set, and I like the punch of fuchsia. The pants have a fuchsia drawstring, but I'd recommend that Needham Lane look into adding fuchsia piping on the pant cuff too.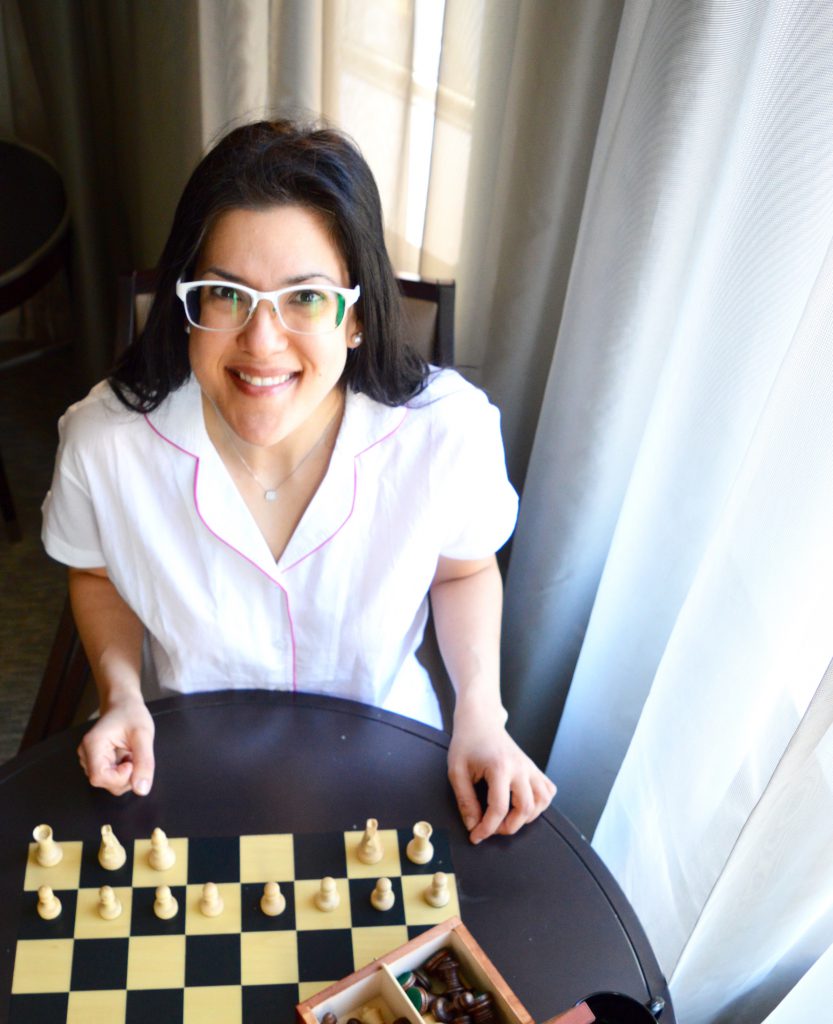 I set up the chess board, but it was just for show (#honestblogger).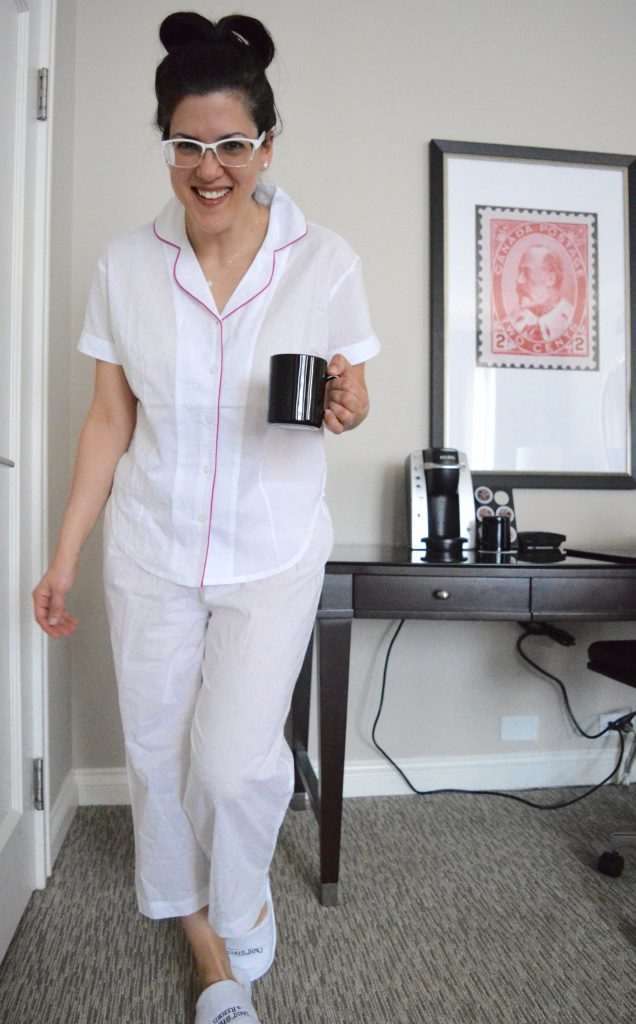 walking in pjs and slippers with coffee (why not, right?)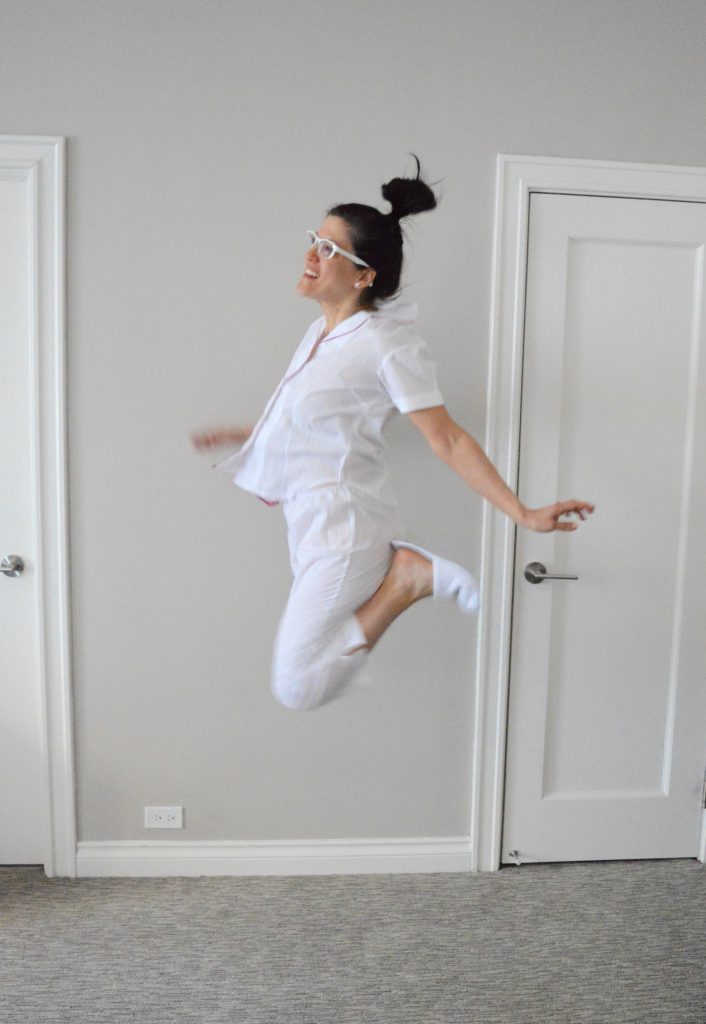 I couldn't resist jumping in my PJs (let's just call this my morning exercise routine)
wearing Madison fuchsia short sleeve capri pajama
I also brought along the Pippa aqua kimono robe. The robe is white, but it has aqua piping around the edges and cuffs. If you're not into white, I'd encourage you to look into all the other colourful robes at Needham Lane. This would make such a nice gift for Mother's Day or a friend's birthday. The Pippa might just become my new go-to travel robe. It's easy to throw into luggage, and it adds an additional layer of comfort when you're away from home. I basically danced around in it for the photos…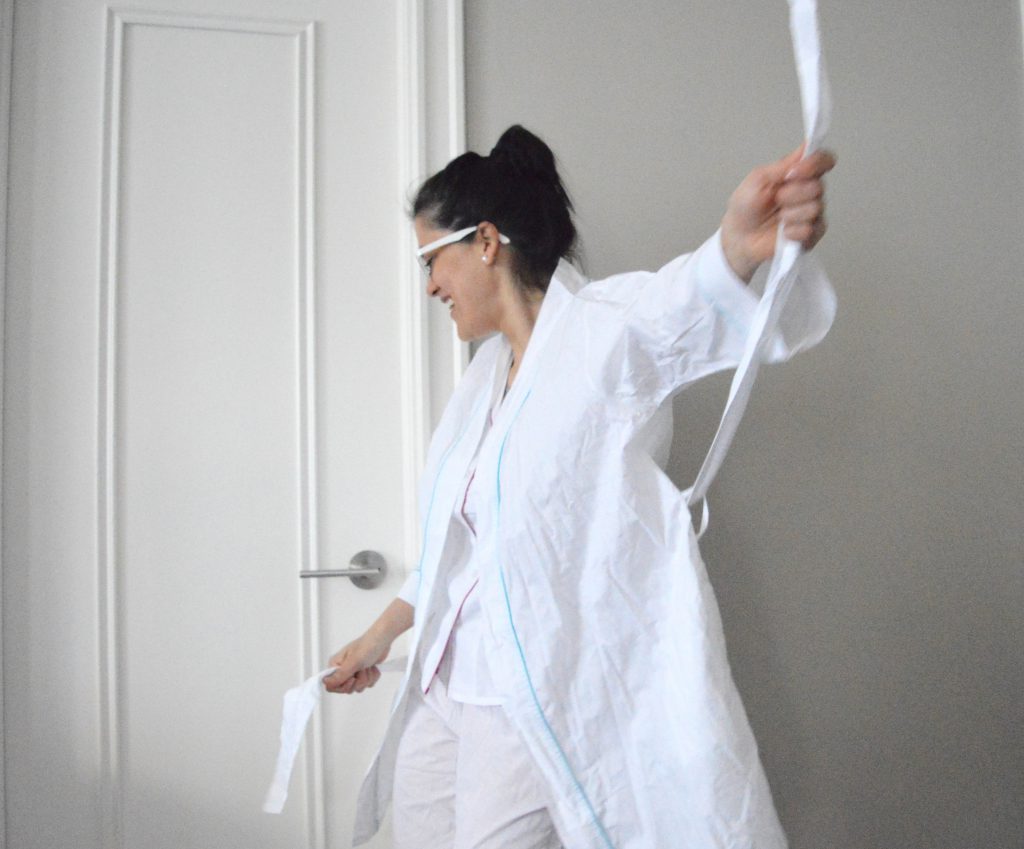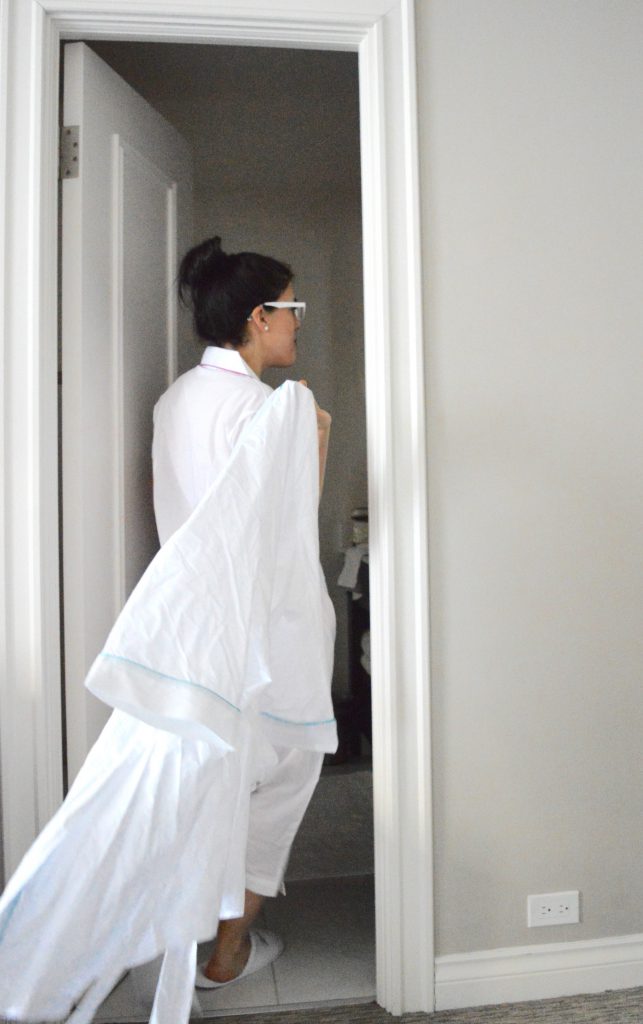 wearing Pippa aqua kimono robe
I should let you know that although Needham Lane has a large selection of colourful sleepwear (not everything is black and white). And the last chance section has some incredible deals at the moment (e.g., this cornflower blue pajama is only $20). Shipping to USA is $5 and to Canada is $20. Finally, if you sign up to Needham Lane via email, you'll get a 20% off coupon code. Bonus!
Many thanks to Needham Lane for sponsoring this post. All opinions are my own. Thanks to Shannon Y. for snapping these photos. Location: Omni King Edward hotel, Toronto.