Today's post is a bit of a mix-up. I just wanted to share some black and white photos I have recently snapped.
I saw this accordion at the St. Jacobs antique mall and loved the bedazzled scroll work.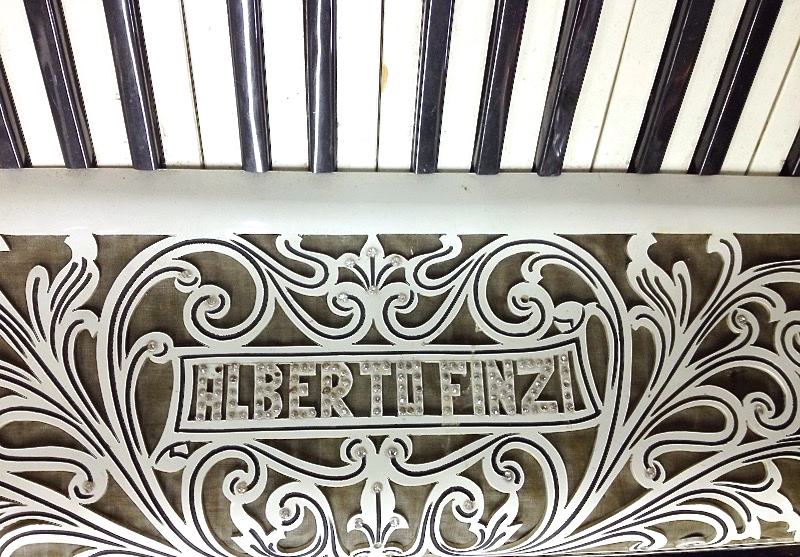 Rox-Anne and I enjoyed a great brunch at the relatively new Gilt Restaurant in Kitchener a few weeks ago here in KW. The restaurant is ideally located at King & Victoria, and the food and decor were both impressive. Here's a quick peek at the washroom entry.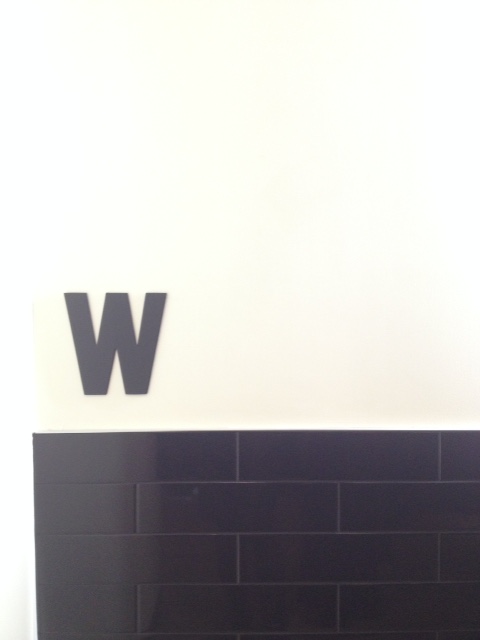 And since I'm on the bathroom train, I just loved the black and white hex flooring in the bathroom at Toronto's Royal Alexandra theatre. What a pretty border!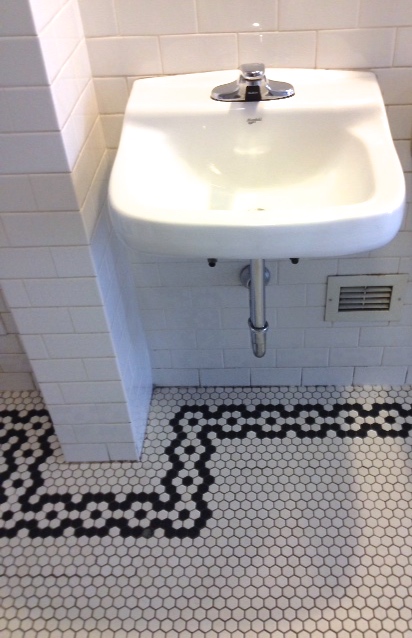 Black and white is classic!