When I first learned about Buffalo's newly opened Hotel Henry, I was intrigued. And I was curious. And I was dubious, too. A must-see hotel? Sure. In Buffalo? Not so sure. You see, the Buffalo I have known up until this summer is all outlet mall and Target. Honestly. I have not seen much more than that on any of my trips to Buffalo. Well, let me tell you, Buffalo surprised me. Really! So much so that I'd definitely make a return trip! Isn't that what you'd like the result of every vacation to be? I was pleasantly surprised!
You've seen a couple of photos of my trip on Instagram (#WhiteCabanaGoestoBuffalo), but here's a proper tour of the hotel.
Hotel Henry, a national historic site, was built in the 1872 as a psychiatric hospital (aka known as the Buffalo State Asylum for the Insane). I didn't know much of this history before I arrived which I think is a good thing. I was too googly-eyed over the design and architecture to get too engrossed in all the historical – and spooky!? – stories. As we pulled up to the property, I was floored. Amazed at the large scale and the absolutely beautiful architecture. I was definitely excited as I stepped inside.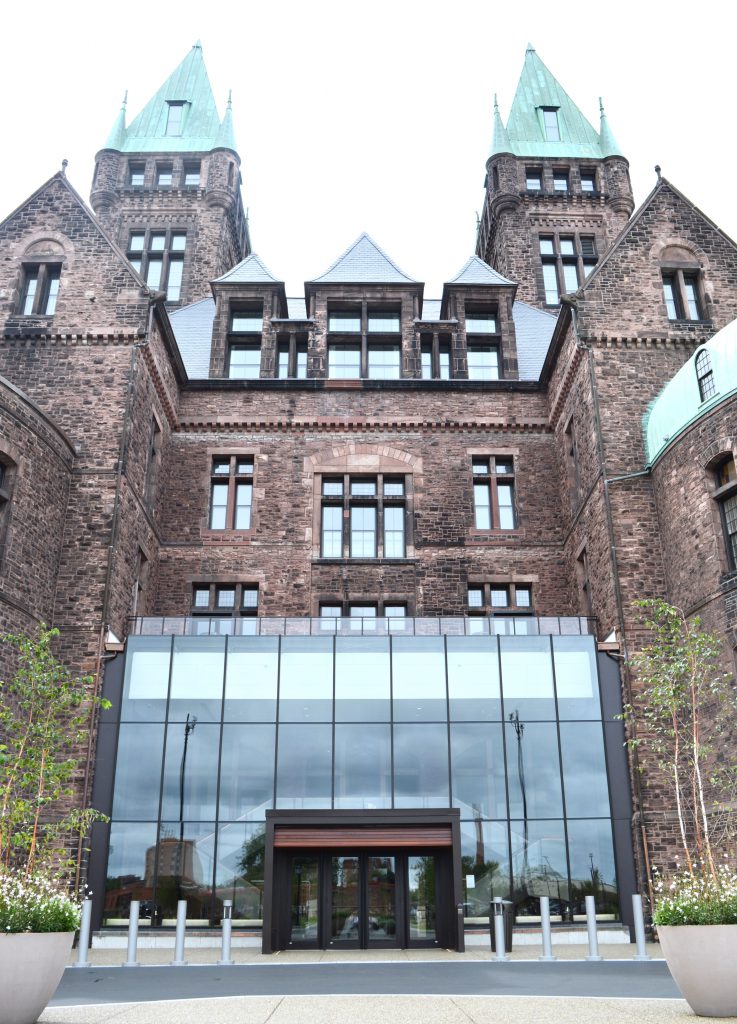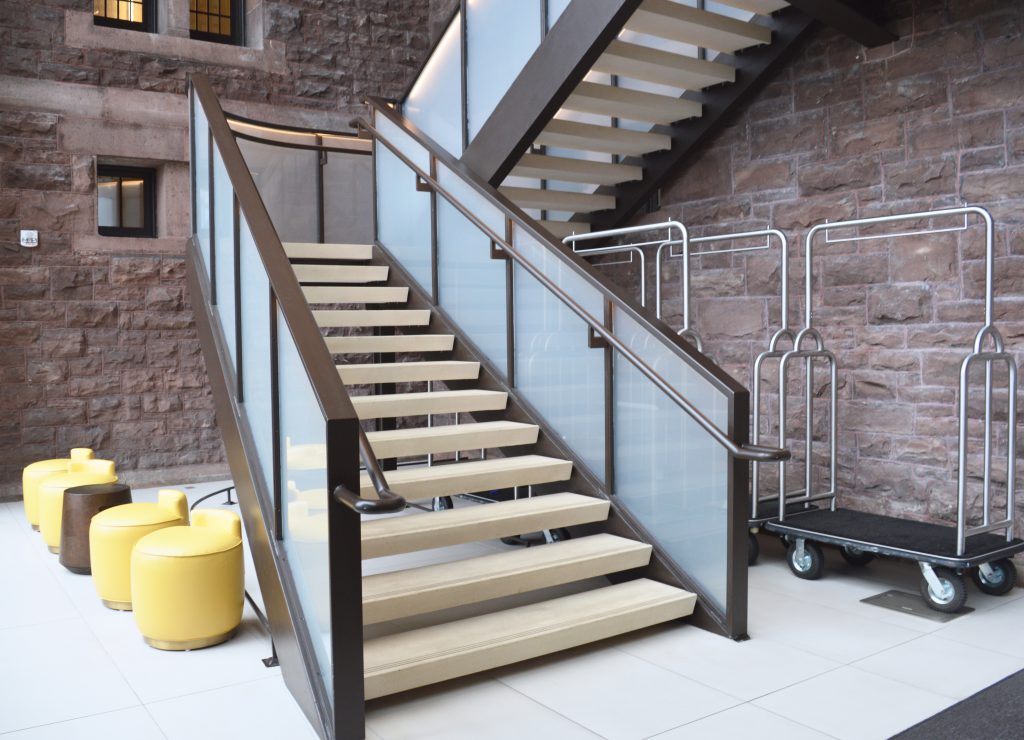 The hotel has been part of a 3-year, $102 million renovation project. The hotel is located on a 42-acre site and occupies three of the eleven buildings of the former asylum. The project was led by Deborah Berke Partners and Flynn Battaglia Architects. Just to give you an idea of the scale and work involved, the restoration of 600 windows cost $7 million.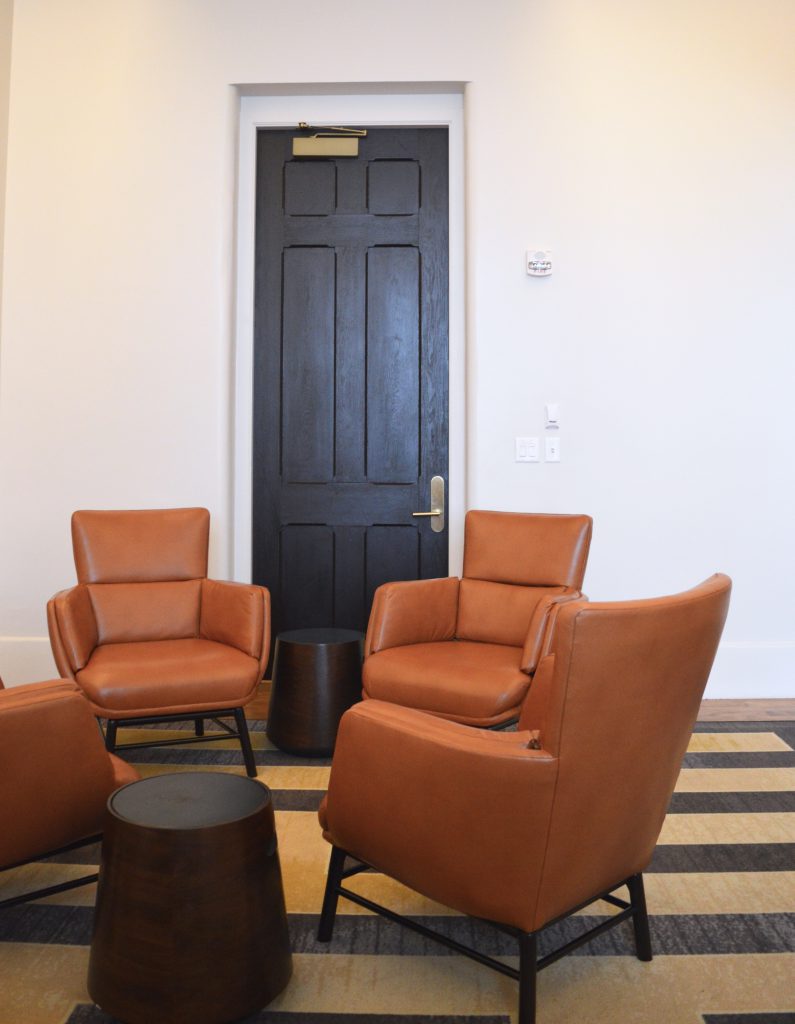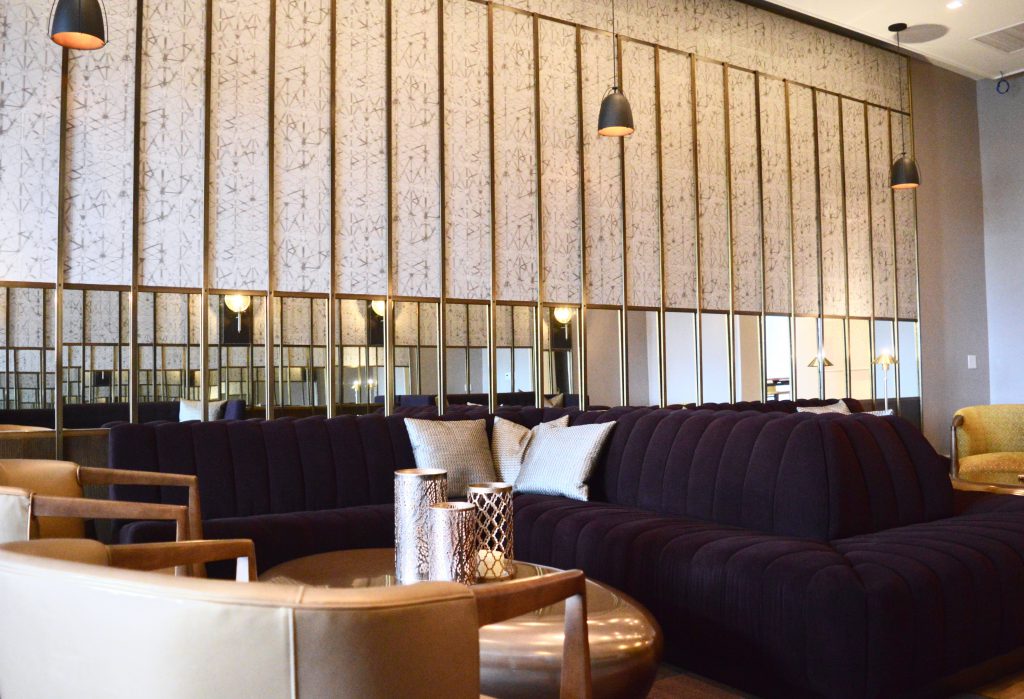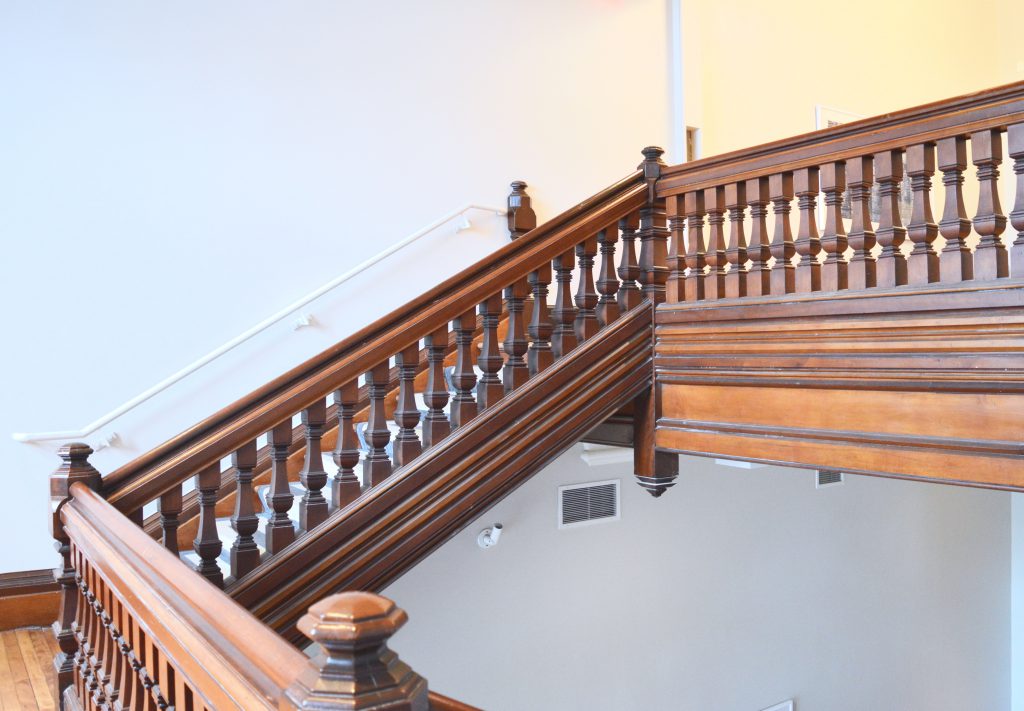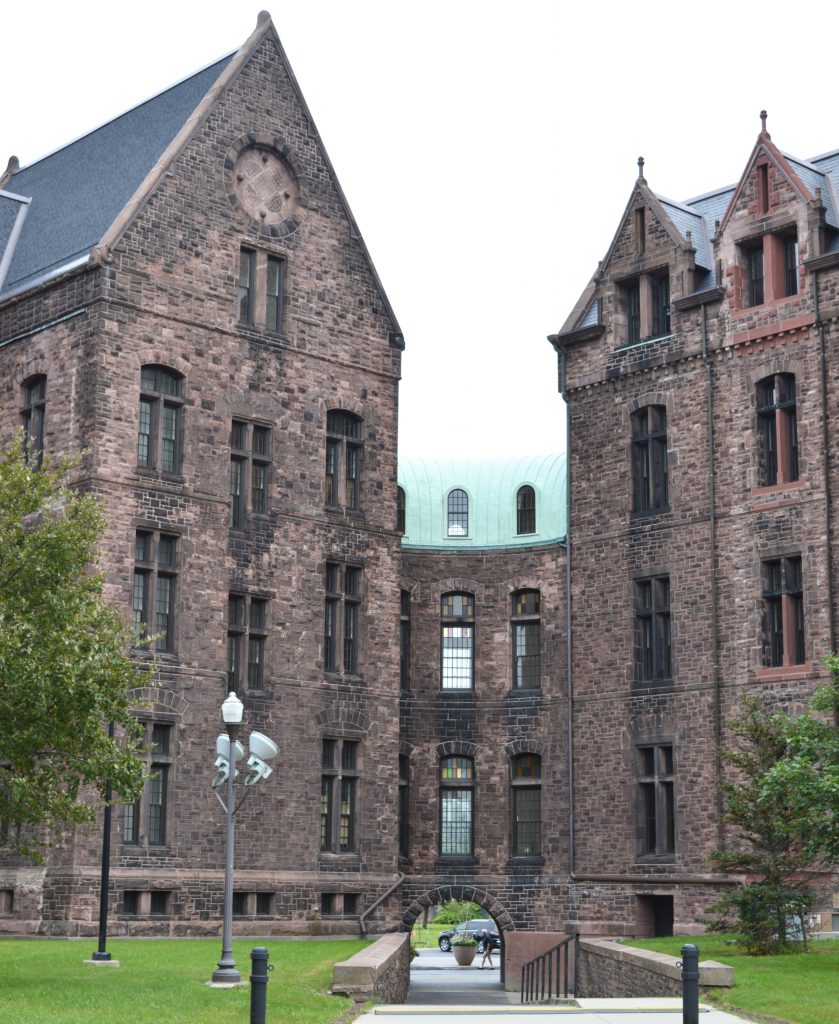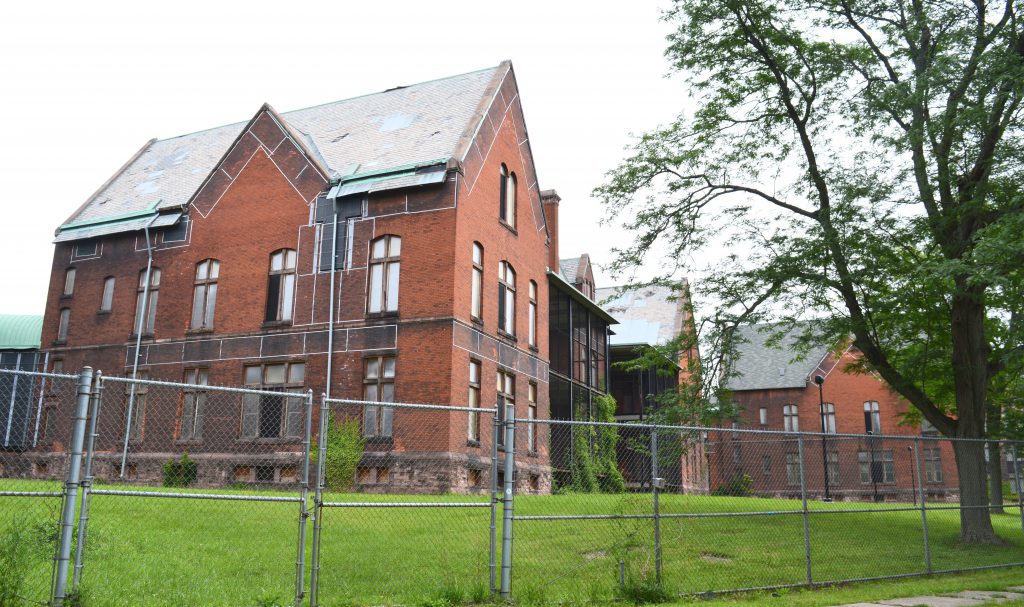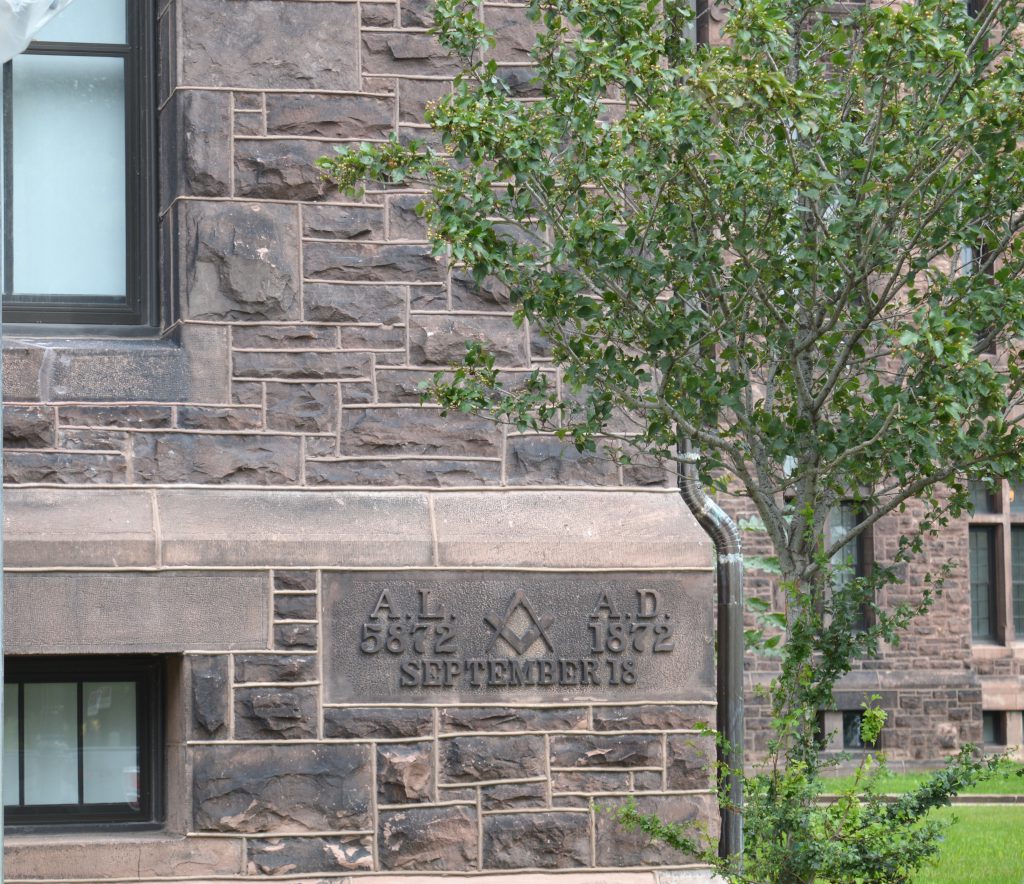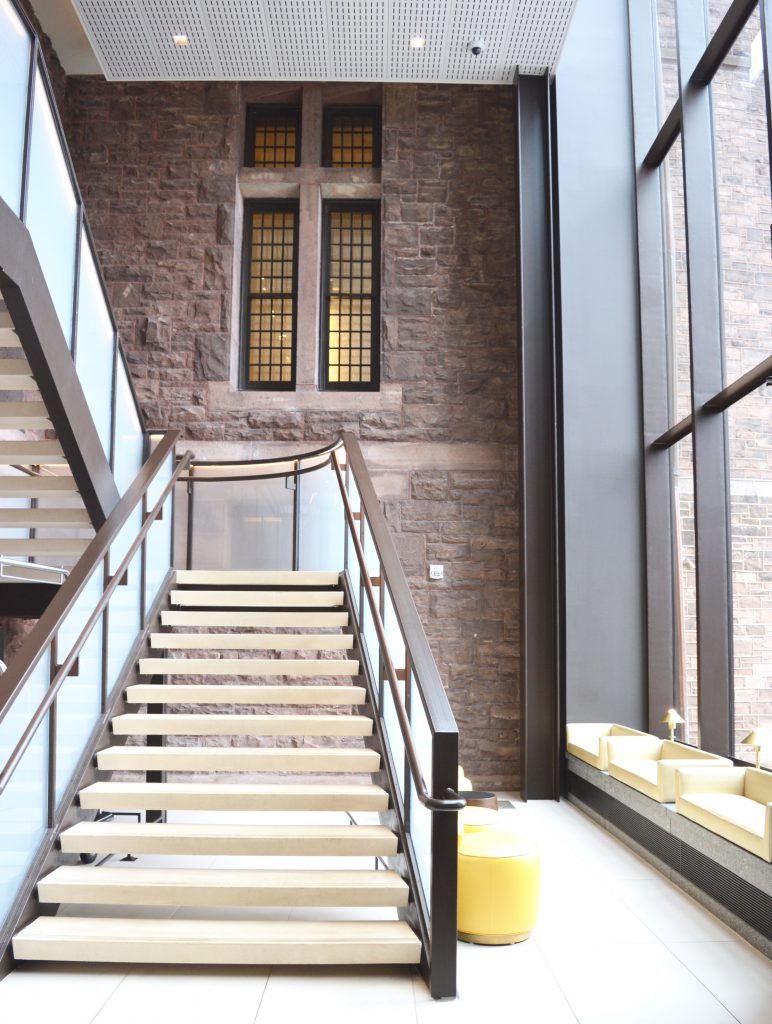 Check in was smooth and quick. My room was spacious with ridiculously high ceilings that definitely caught my attention! Beds were comfortable, and the bath products were lovely. Towels were fluffy, and the coffee/tea station was a nice addition. There was plenty of space to spread out, rest, and work (the desk in front of the window was well-planned).
I think it would be lovely if Hotel Henry added robes to the room and a mini fridge, too. These items aren't essential, but they're nice pluses for a luxurious stay.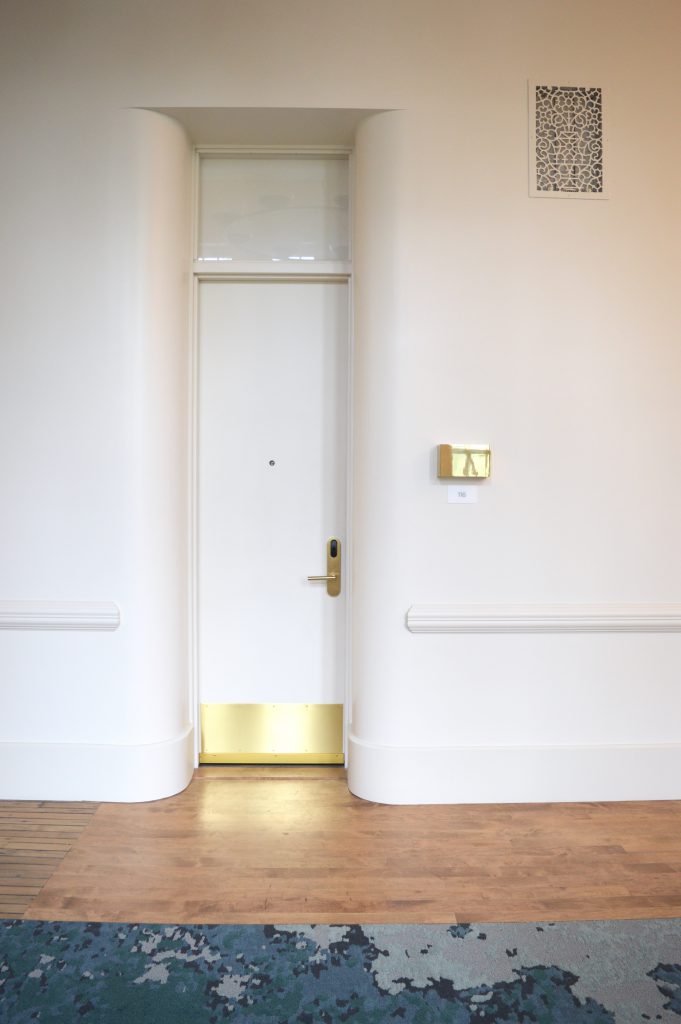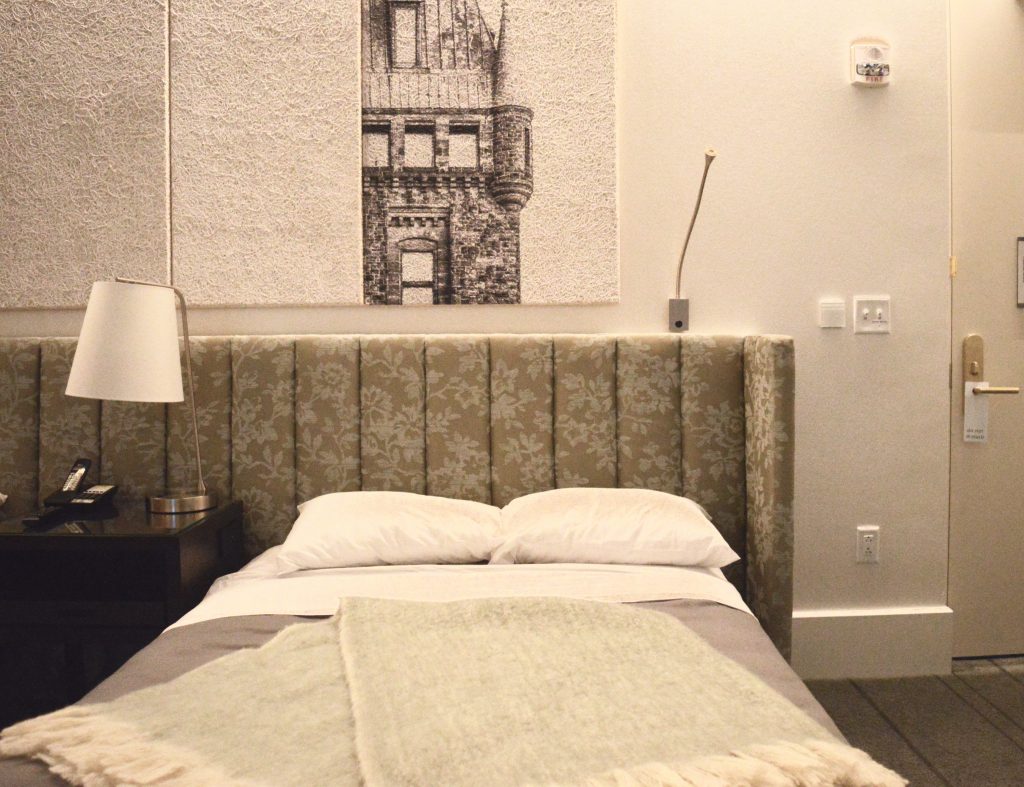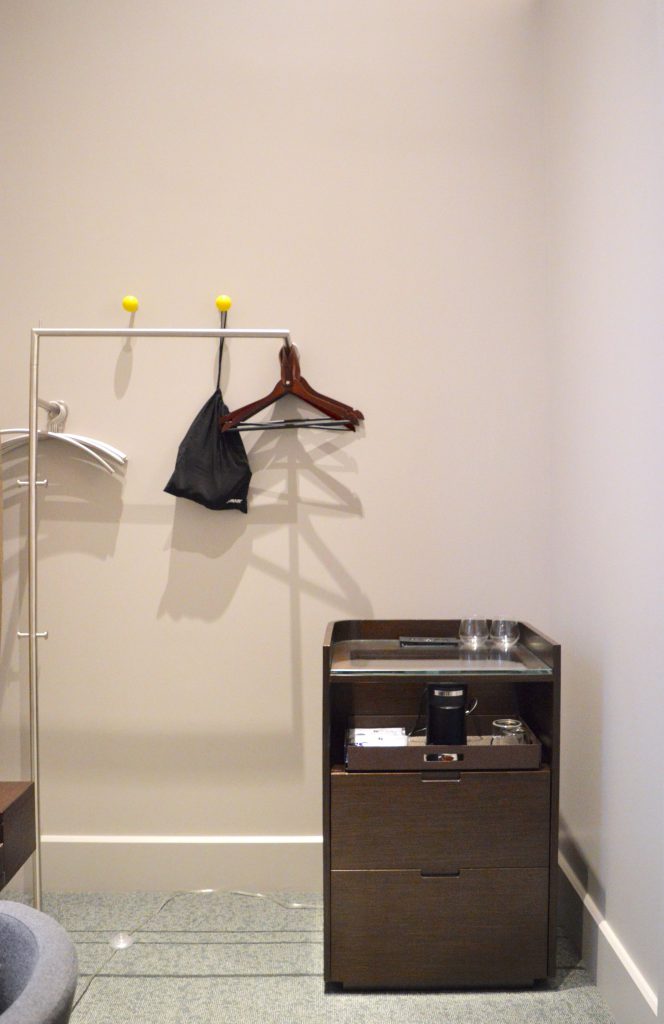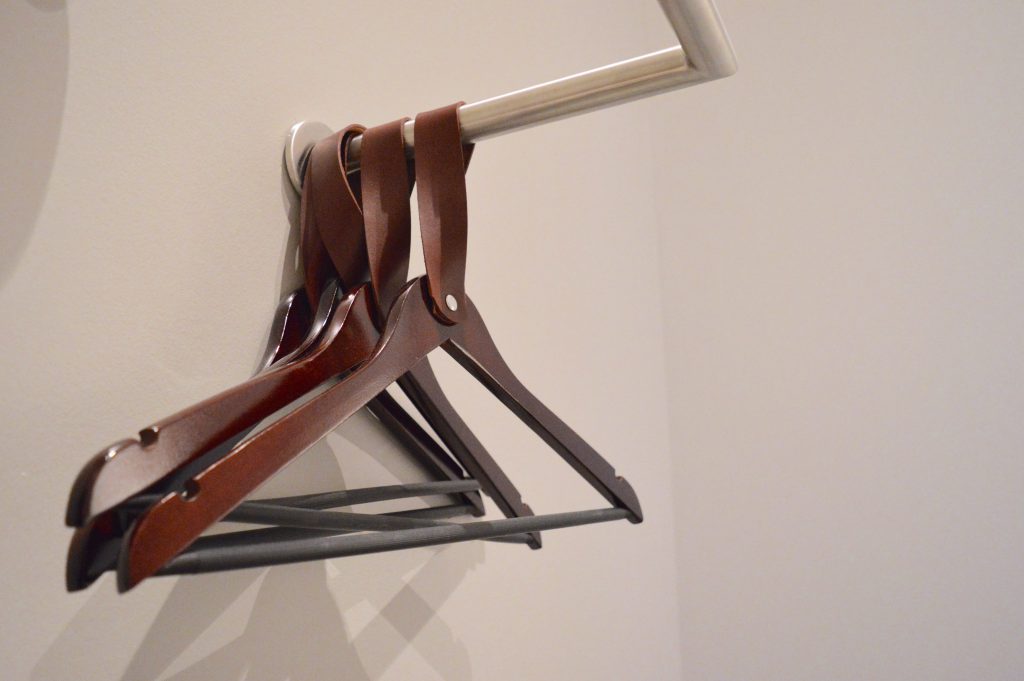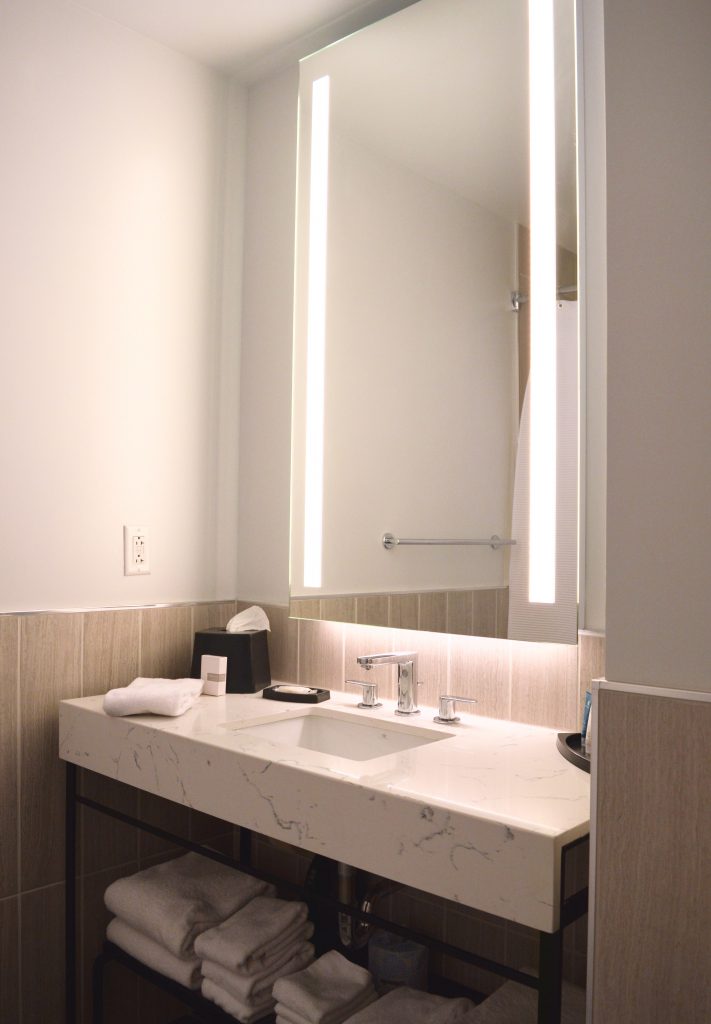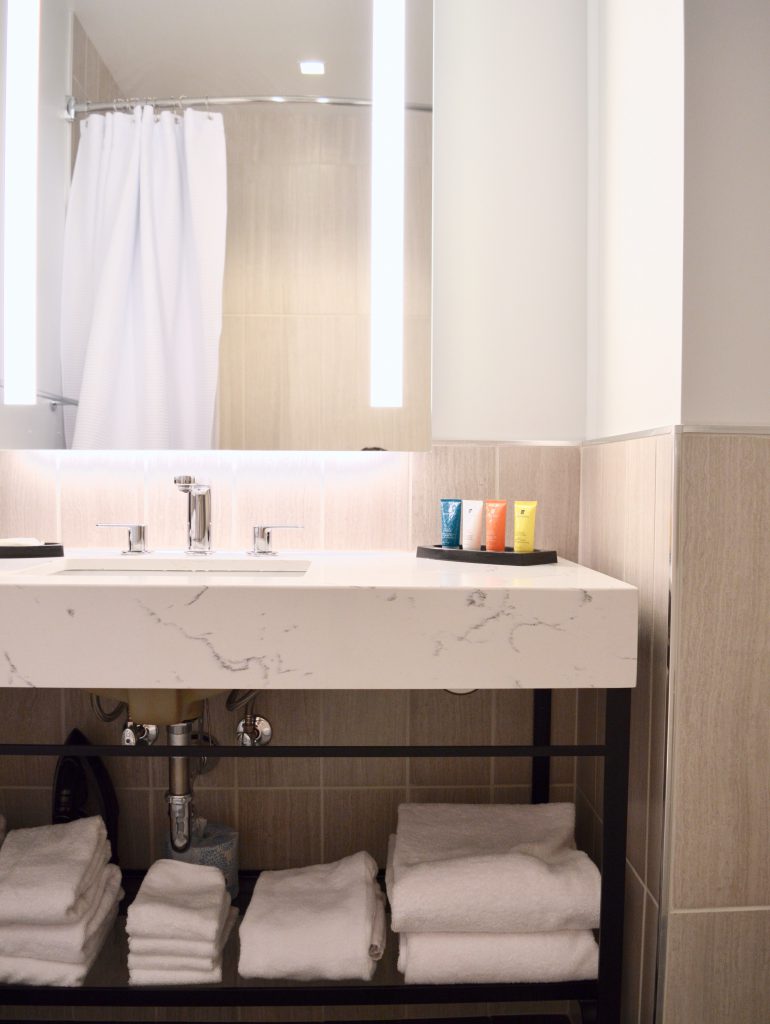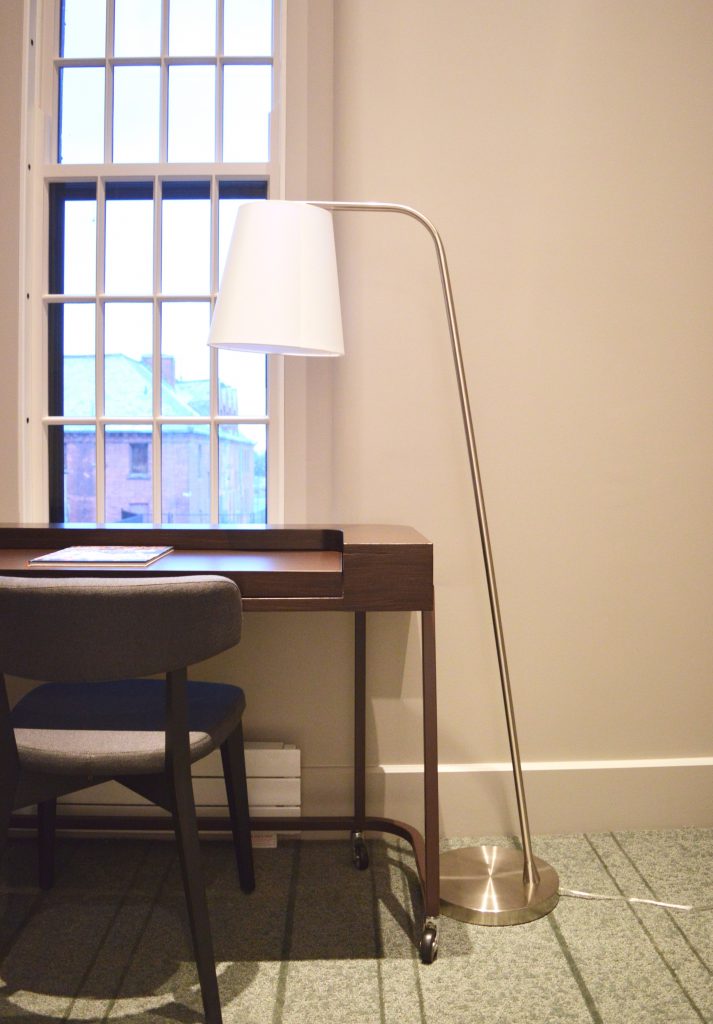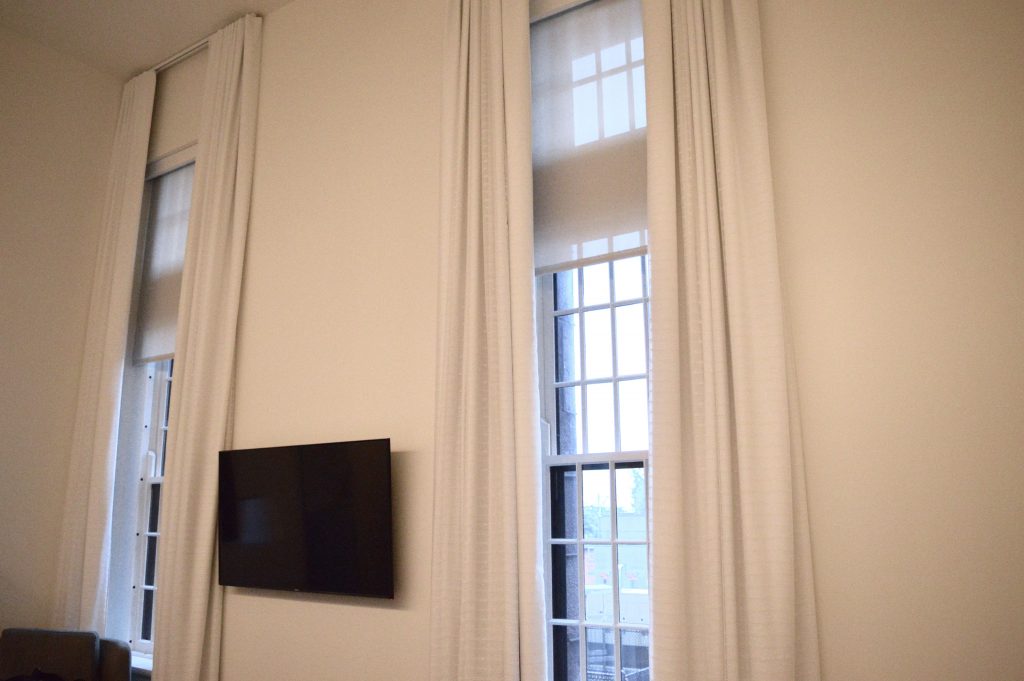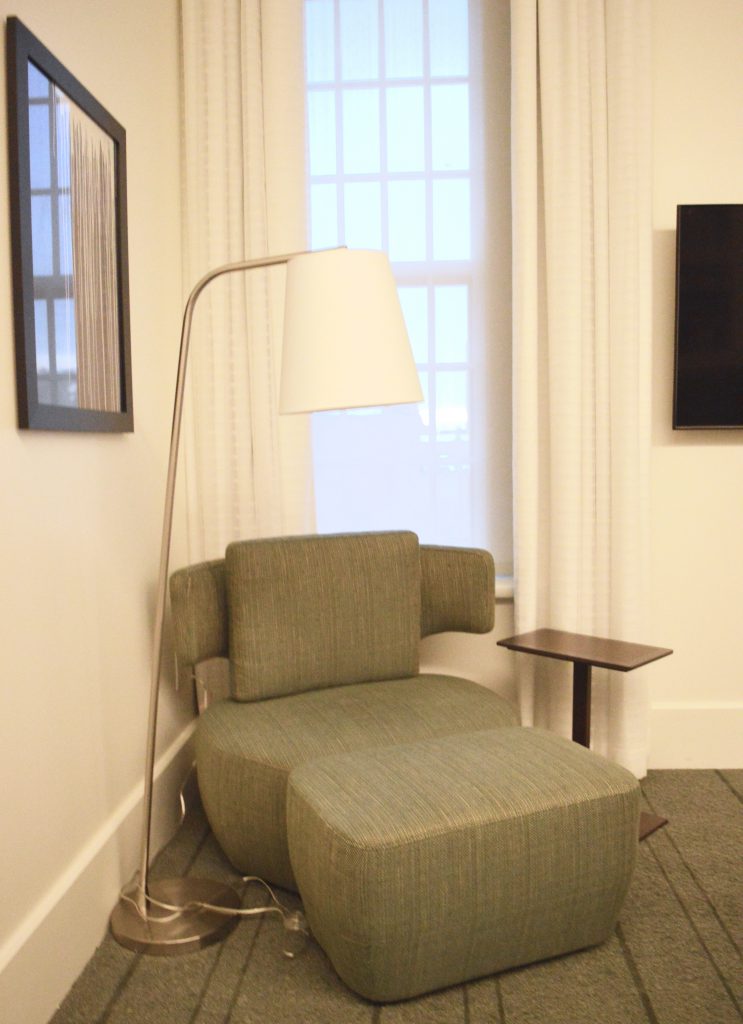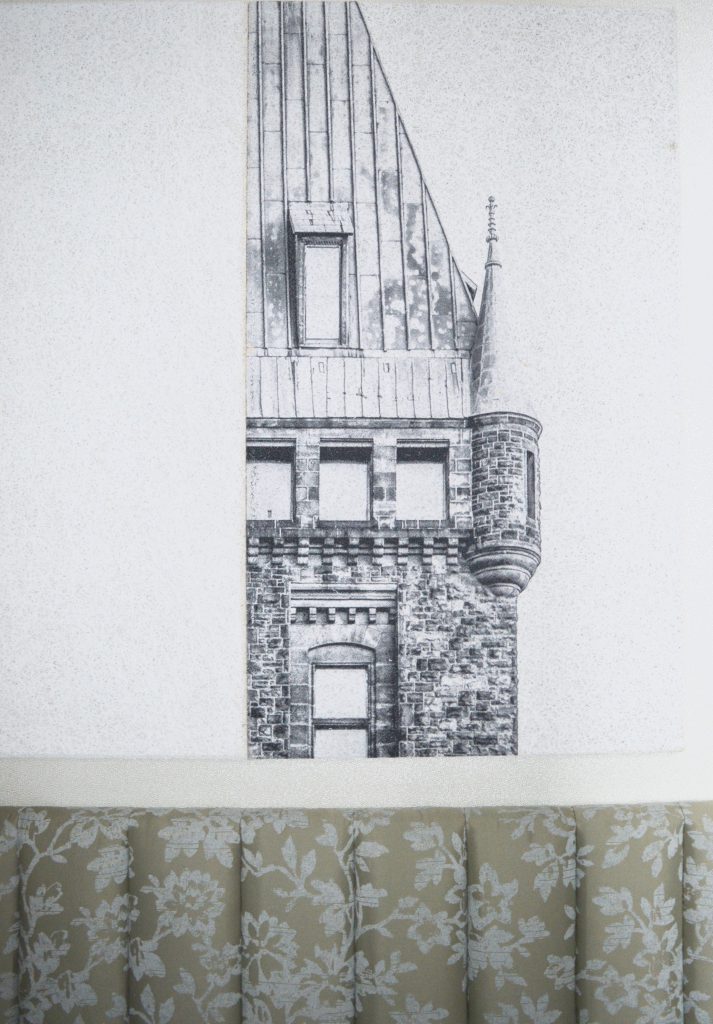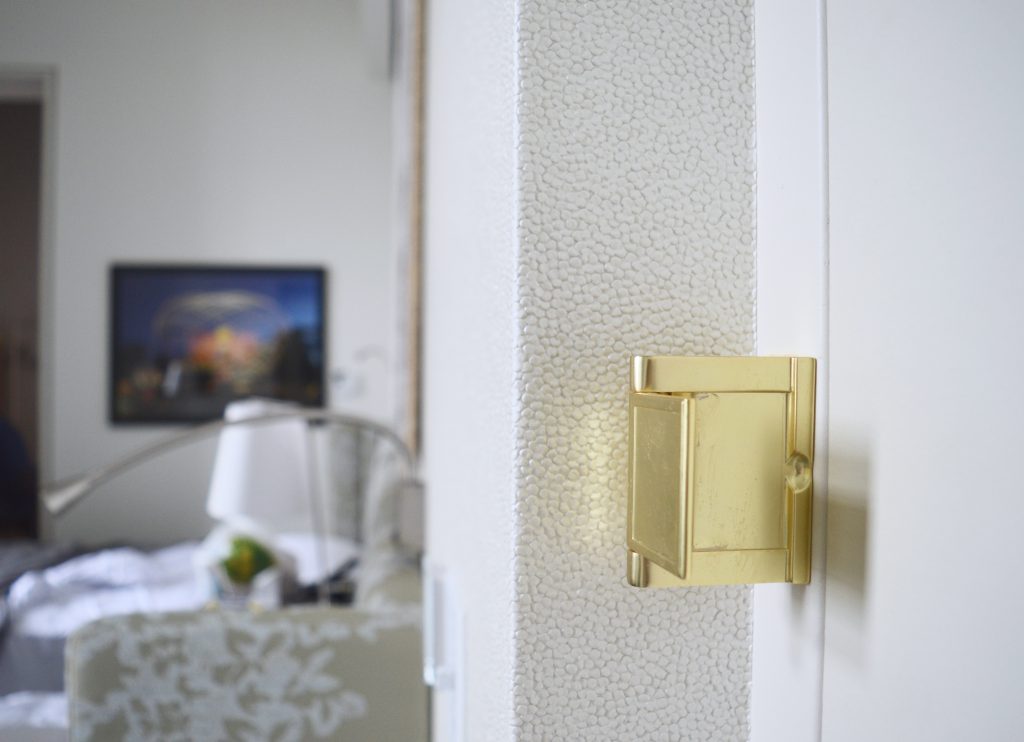 Beyond the room, the hotel is absolutely stunning. The foyer and lounges are well-appointed with beautifully designed furniture and accessories. Interesting and unique art is everywhere in the public spaces and guest rooms. The lighting is dramatic and eye-catching.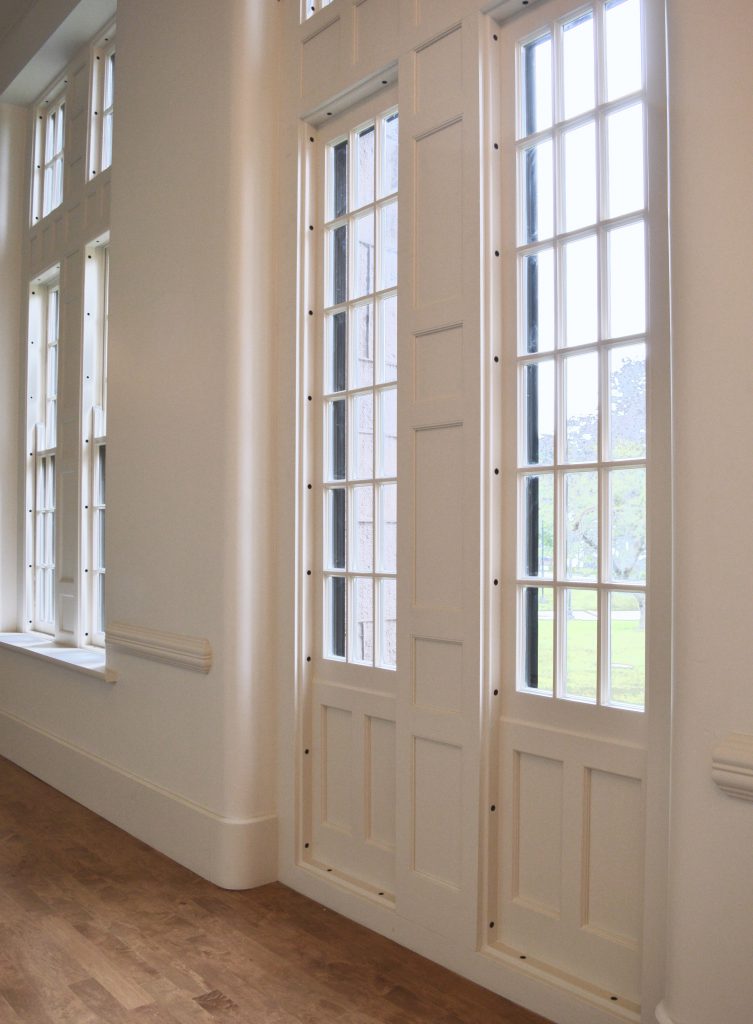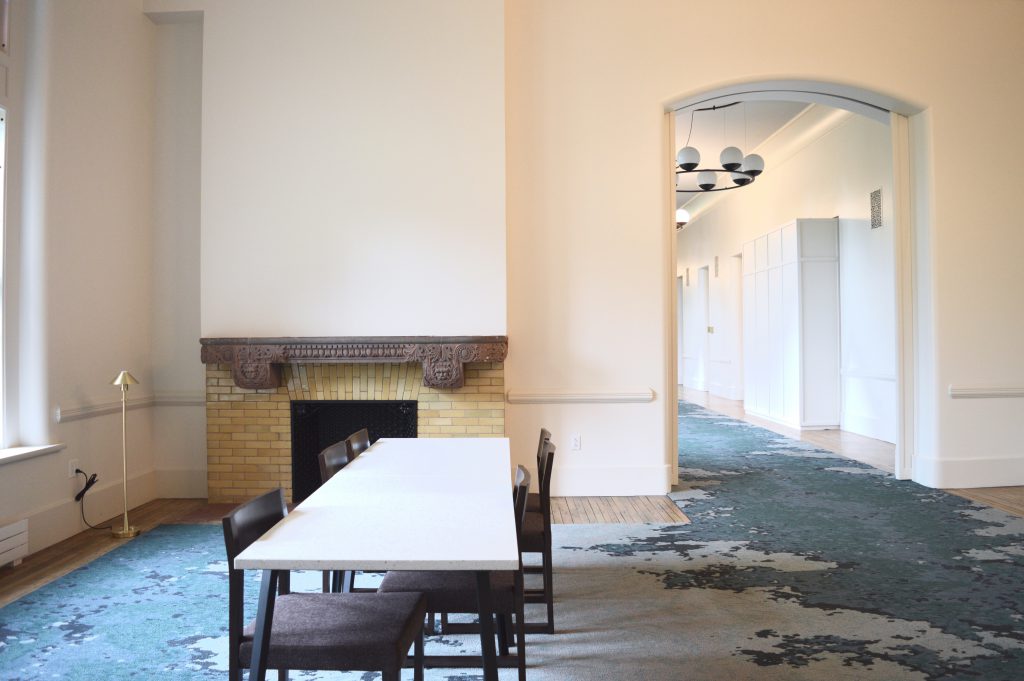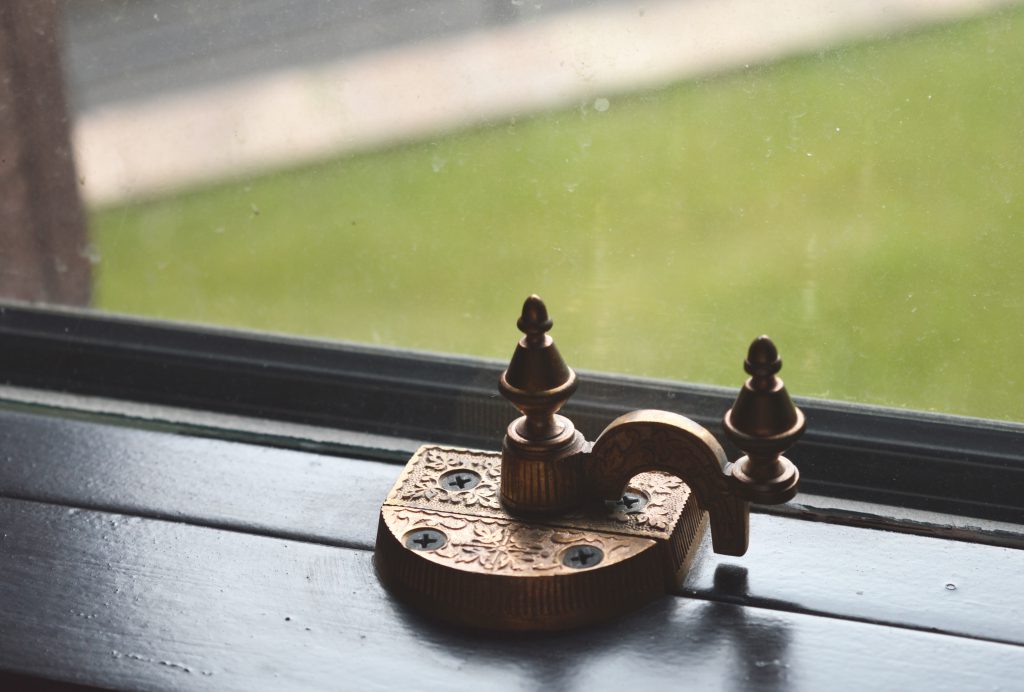 During my stay, I had the chance to enjoy the bar one evening and breakfast by 100 Acres – the hotel restaurant that is becoming one of Buffalo's hot spots! I enjoyed both, and loved parking myself in different areas around the hotel to enjoy my drink and meal. Each area offers lovely seating options and great views of the architecture and art.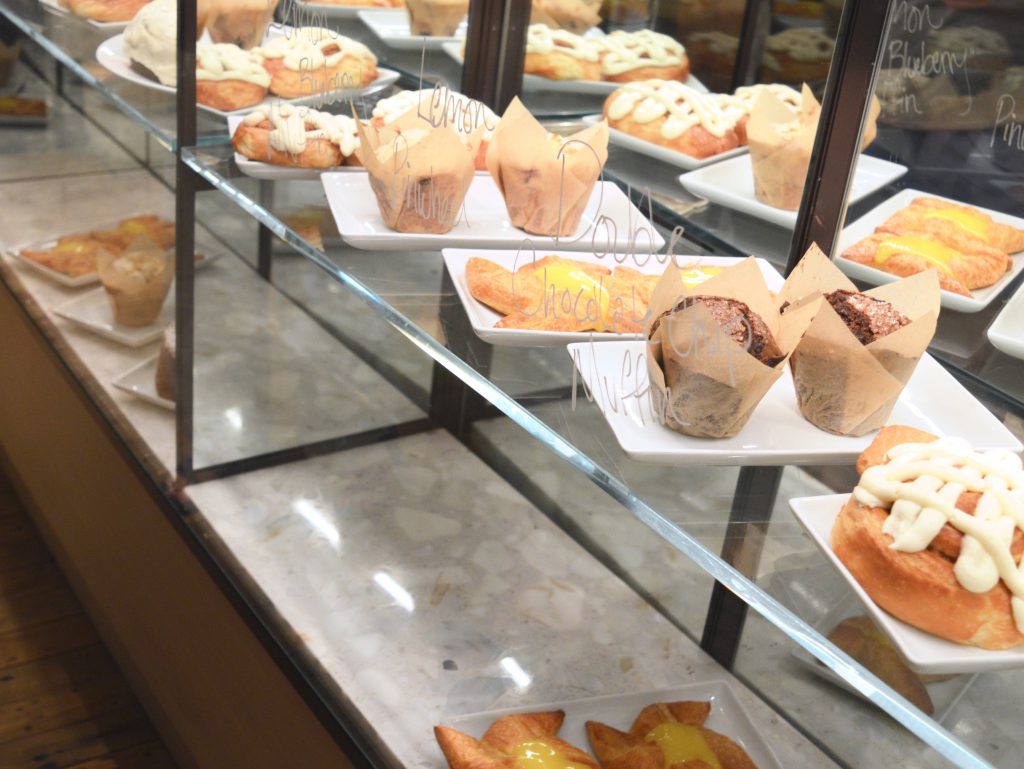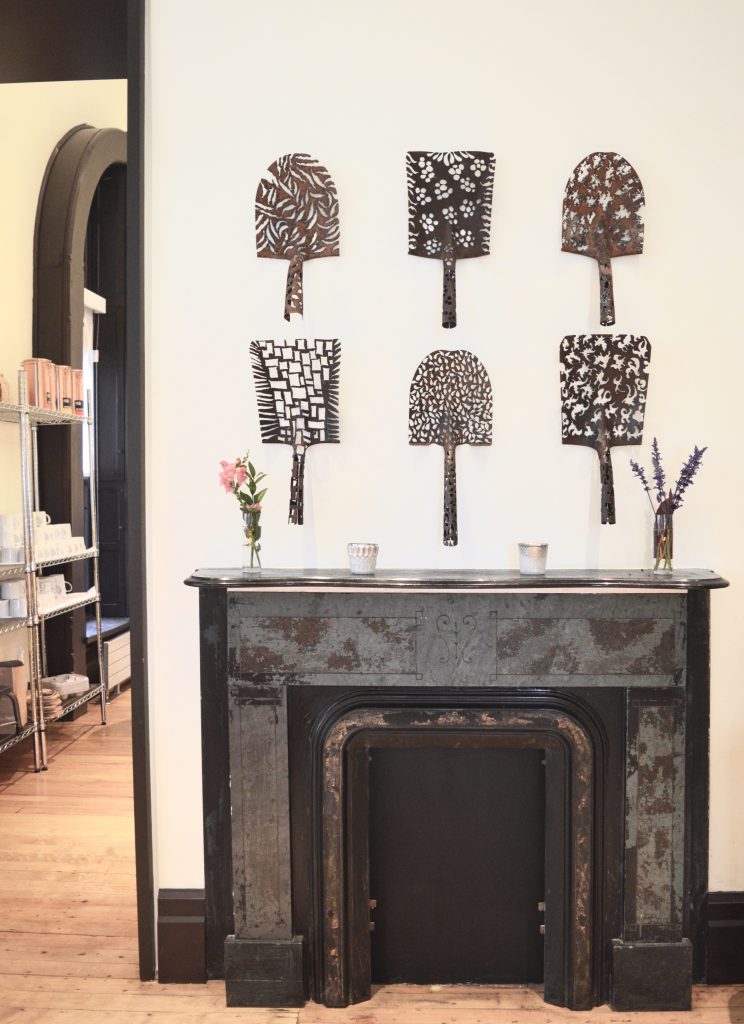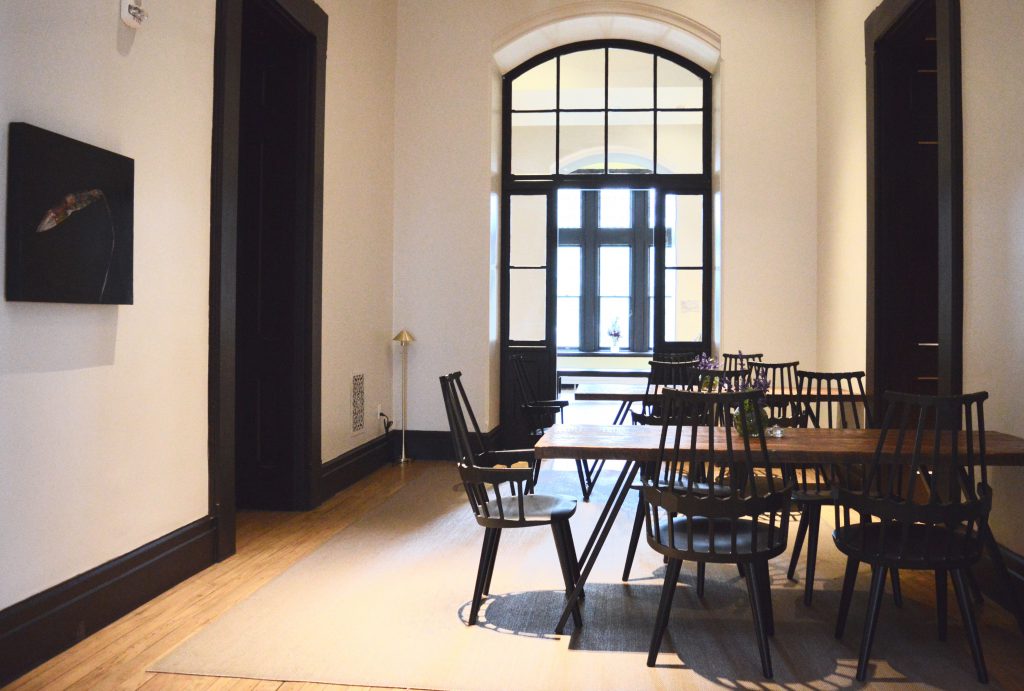 The next time I go to Hotel Henry, I'm definitely going to sign up for a tour of the abandoned/non-renovated part of the Richardson Olmsted property. If I had known about these public tours before I arrived, I would have signed up, but it completely escaped my research and planning path. In addition to the tour, I'd like to explore other architectural, artistic, and neighbourhood gems.
Prices per night vary depending on day and month, but they average about $150 USD per night. Check the availability calendar for the most accurate price.

Thanks to Hotel Henry for sponsoring this post. All photos and opinions are my own.
Save
Save
Save
Save
Save
Save
Save
Save
Save
Save
Save