I'm a little late in writing today's Friday Five, but the week was a full one! I was in Toronto today at a work meeting (academic work, not IDS-related), and on the train ride back to Waterloo, my colleagues and I got talking about our various approaches to design. Needless to say, they didn't think that my all-white way of life was the ideal way to live (ha – don't knock it until you try it, I say!). Anyway, in between talking about chandeliers, window seats, and cathedral ceilings, we chatted quite a bit about windows. All of our design talk has inspired tonight's late-night Friday Five post.
Today's five interiors feature some incredibly gorgeous (in my opinion) curved windows. I'll have to poll my colleagues to see if they would agree.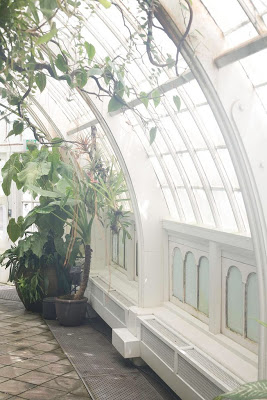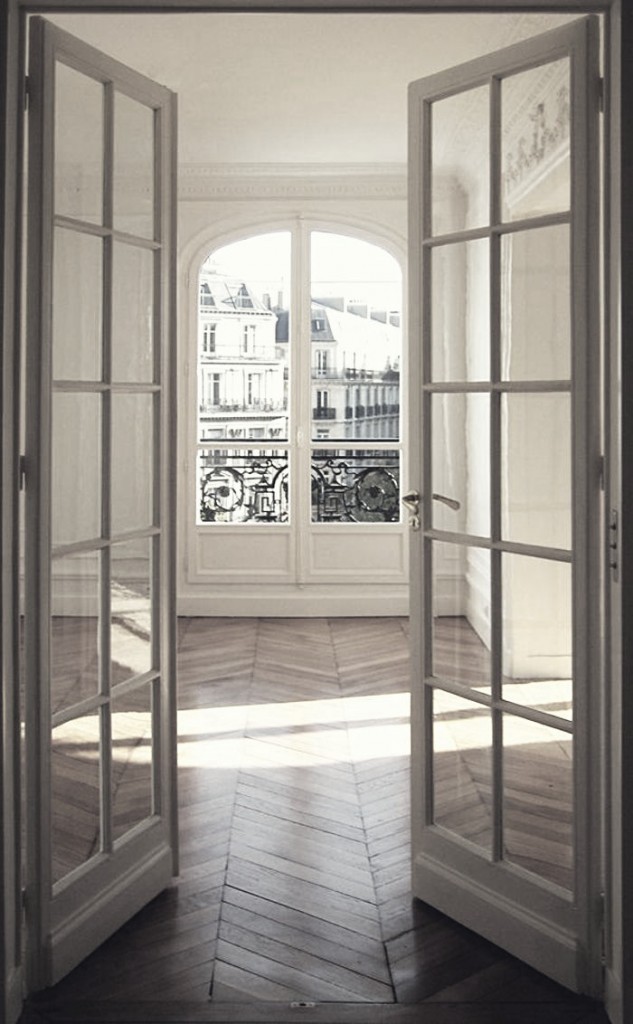 via Ana Rosa
 source unknown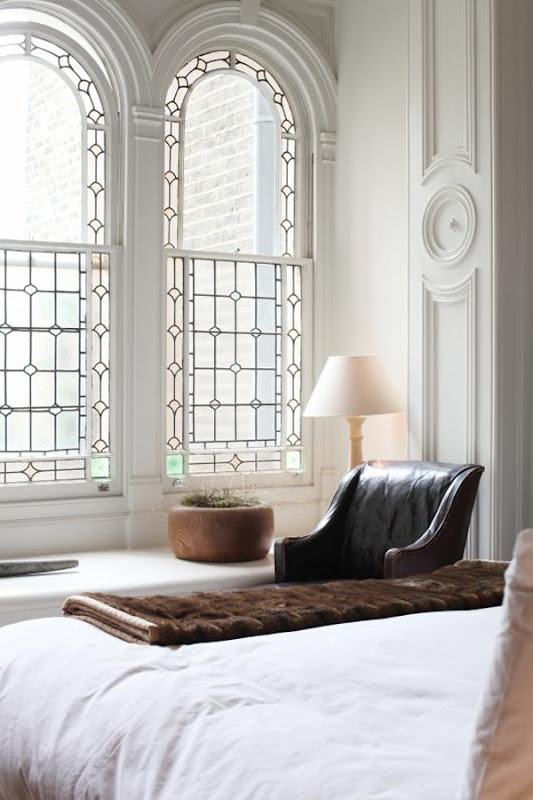 via Desde My Ventana
via Coco Cozy
Have a great weekend, everyone!