The fall is generally a beautiful time to be outdoors. Since it's neither ridiculously cold nor unbearably hot, it's the perfect season to be outside and go for long walks. I've been doing my best to go on early morning walks, and they've honestly set my days off right. Yes, of course, it's challenging to wake up extra early, especially when it's dark outside, and throw on workout wear, but once I've gotten a few steps in, I feel awake and I'm happy. I also love the post-walk feeling. I feel fresh and ready to begin my day.
Besides feeling great, I absolutely love looking at the beautiful houses around Uptown Waterloo. Honestly, they are some of the prettiest ones I've seen! This past weekend, I managed to take my walks during the daylight, so it was especially nice to snap a couple of photos. Look at these two beauties!
This first one has beautiful symmetry, a gorgeous entry, and a pretty pair of fall urns. I just love the style.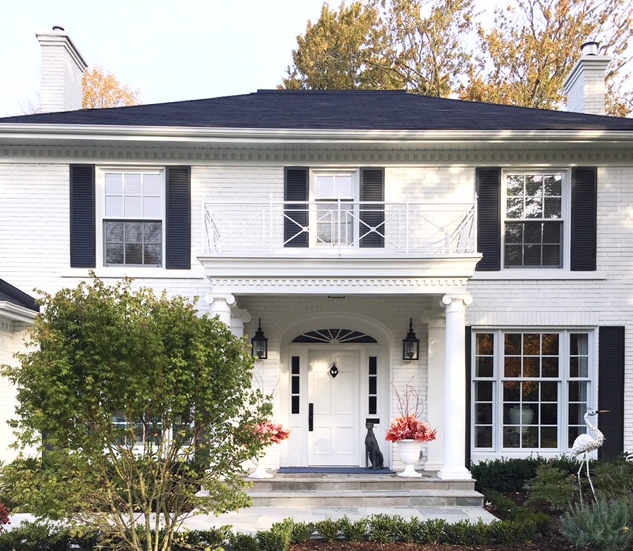 This second one is smaller in scale, but so darn pretty. And the white Audi Q5 in the driveway basically has me moving right on in! Love it.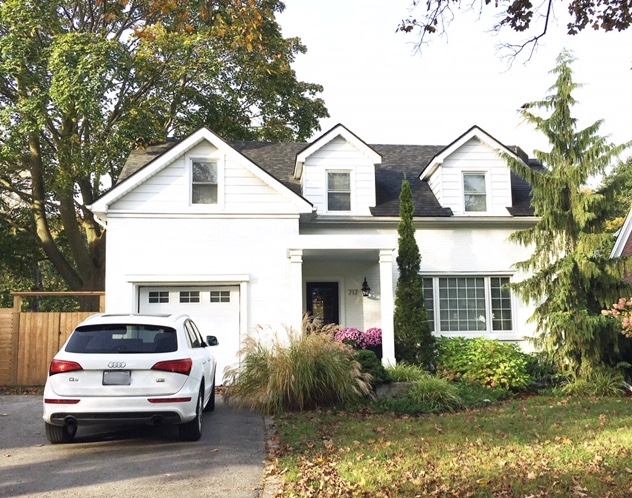 What do you do to stay active? And are you like me in that you love observing the architecture in your neighbourhood?
Save
Save
Save
Save