My friend Adrienne is not only a wiz at cross-stitching (it's more advanced that just crosses, though, let me say) but she is an excellent paper crafter. She makes such thoughtful cards for me that feed my obsession with white. Today's Friday Five are some of the cards that have inspired her to try new techniques and create lovely cards for friends and family. My favourite is the second one with polka dots!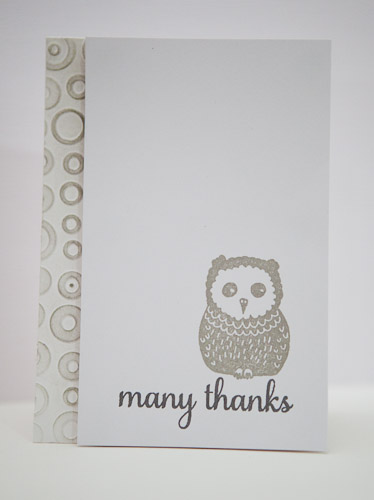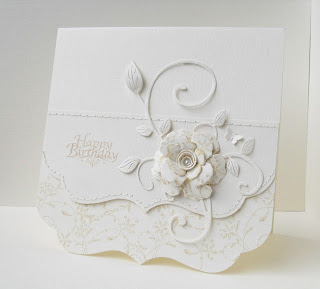 Have a wonderful weekend everyone!
Many thanks to Adrienne S. (paper crafter extraordinaire) for sending this my way.