How is everyone enjoying Family Day (here in Ontario) and Presidents' Day (in the USA)? I am completely enjoying having an extra day to do, well, not a whole lot! I still have an annoying cough that is really just slowing me down. It's very annoying.
A few weeks ago,¬†my Posterjack order arrived, and I couldn't have been more pleased with the French¬†photo¬†and the white lacquer framing. It's a beautiful piece. I placed it¬†in several¬†spots around my home before settling on my bedroom. I leaned it over my dresser, lived with it like that for a few days, and realized it¬†was an ideal place to put it. I played around with some minimal styling, too.¬†Have a look…
Style 1: set of three hourglass sand timers (the colours match perfectly)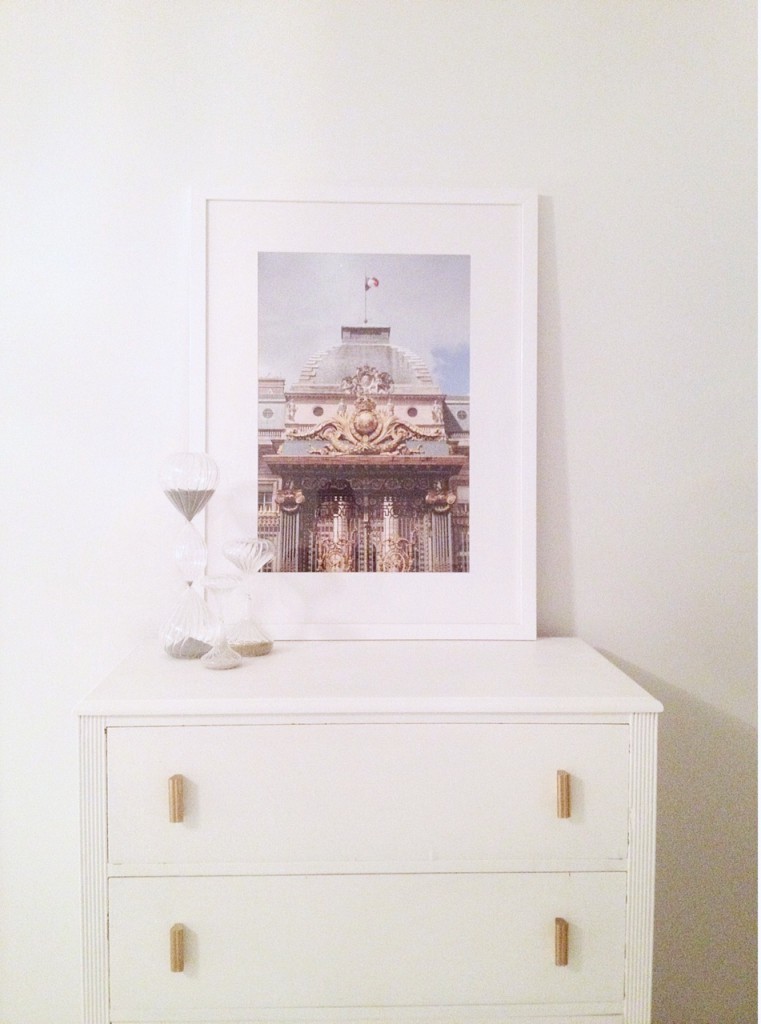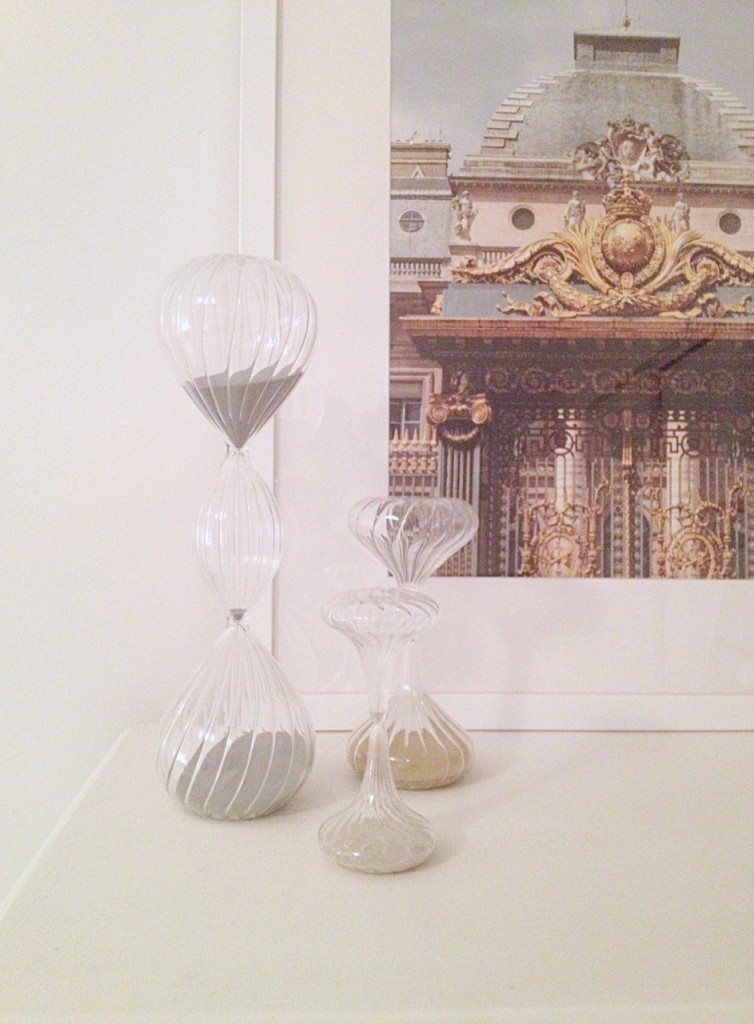 Style 2: vintage and new crystal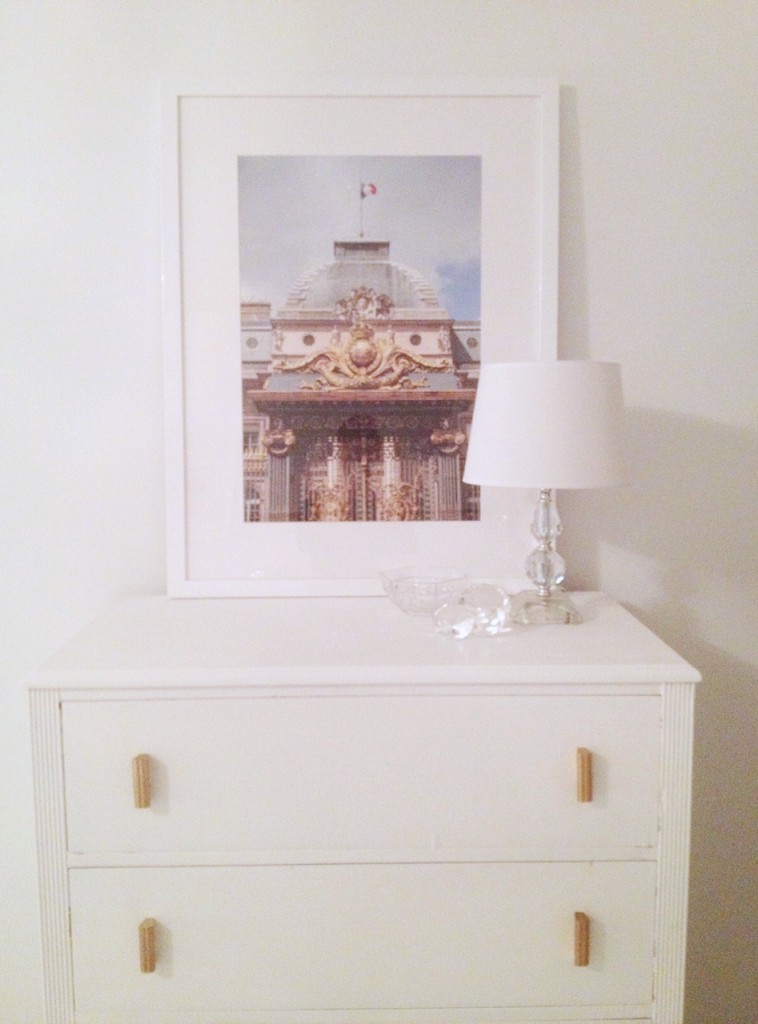 Style 3: classic white
Thanks to Tim F. & Posterjack for sending me this beautifully framed Parisian photo.