You may remember that last week I announced Octaspring's current contest. Use Pinterest to create an #OctaspringDream bedroom board and post the link on Facebook…that's all it takes to enter! The prize is a great one…a set of Octaspring pillows plus a $250 gift card to the Home Depot. Can I mention again that I am one of the judges of the contest? Am I excited? Of course I am. I'm very much looking forward to seeing what your must-haves are in your dream bedroom!
While I cannot enter the contest, I did want to create a dream board. It's been a handy board, actually, considering the fact that I'm currently rearranging a lot in my home and the master bedroom still needs some attention. Here's a sneak peek at my #OctaspringDream bedroom Pinterest board: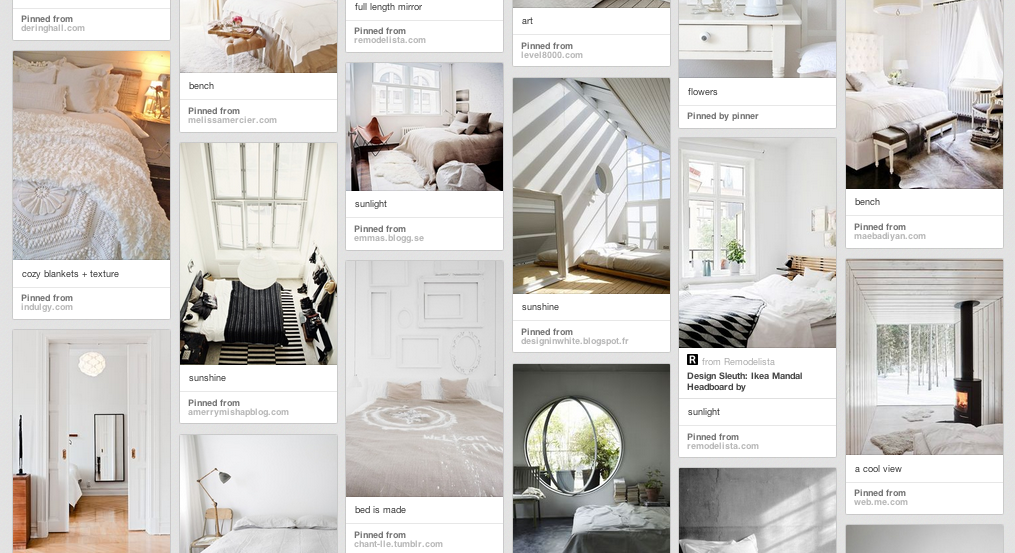 Have a full look at it here.
As you'll notice, some of my bedroom must-haves are: art, windows, sunlight, excellent linens, texture, cool lighting, beautiful closet, pretty pyjama sets, flowers, an assortment of pillows (I'm currently sleeping on the Octaspring Evolution – I'll post a review soon!), and a bed that is made (I cannot leave the house with a messy bed. How about you?).
The #OctaspringDream bedroom contest ends November 18th Friday December 13th so get a-pinning!