This post has been sponsored by Minted. All opinions are my own.
If you've been a long-time reader of White Cabana, then you'll likely know some of my favourite brands. Minted, the online marketplace for cards (and now art, fabric, and more!) has been one of my fave brands for quite some time. In fact, it was one of my first brand partnerships way back when White Cabana was just a newbie blog. While I have normally ordered cards and artwork, last year, I took a chance and ordered some fabric for my chaise. The fabric is beautiful. (You can read about my chaise makeover if you'd like.) I feel grateful that I can continue to work with Minted because I'm continually impressed by the work of Minted's very talented artists.
Since it's holiday time, it only makes sense that I now turn my attention to Minted's collection of holiday items. I've worked with Minted for the last several years on my holiday card order. My favourite part of the ordering process is browsing through the card designs. This usually takes me a few days because I save a lot of designs in my favourites folder, and then eliminate them as I narrow down my preferences. I definitely put the filters to use to limit the designs by type (e.g., no photo, folded card) and colour (heavy on the white).
Once I've chosen my design, the rest of the ordering process takes minutes. Since I have an account, I simply need to write my greeting, review my saved-from-last-year recipient address list, and ensure my return address gets automatically printed on the back. Poof! Done! The order of cards arrives within days. Beautifully and safely packaged, I may add.
This year, I opted for the painted wreath designed by Baumbirdy of Chicago. You can see that the bow from the wreath is also printed on the envelope above the recipient's address. How pretty!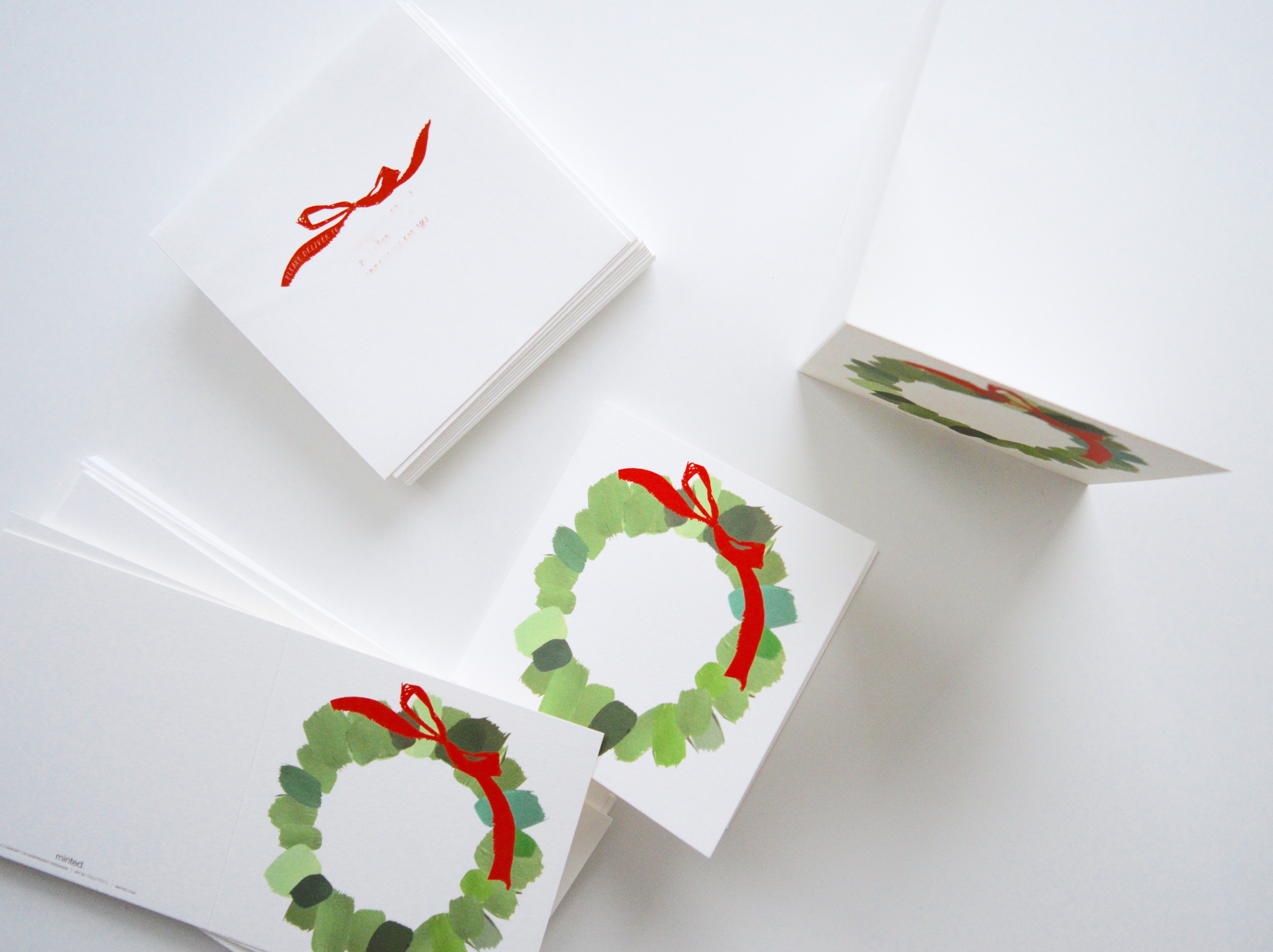 While the original design had a holiday greeting in the middle of the wreath, I opted to remove it altogether, so that I'd have more white space on my card and the focus would be on the pretty wreath. I put my well wishes on the inside of the folded card. If you've ordered Minted cards before, then you'll know that the text is quite customizable – wording, font, colours, spacing.
The pre-printed recipient and sender addresses option is amazing. I would recommend to pay the extra money for this option because not only is it beautiful, but it saves time. I'm a big fan of this option. Big. Huge. (Insert "Pretty Woman" emphasis.)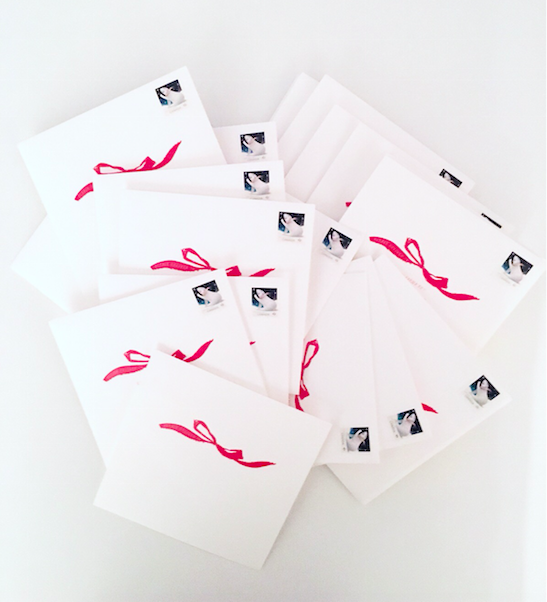 Besides these particular holiday cards, Minted's holiday collection is lovely.
These non-photo cards were in my favourites folder for a long while.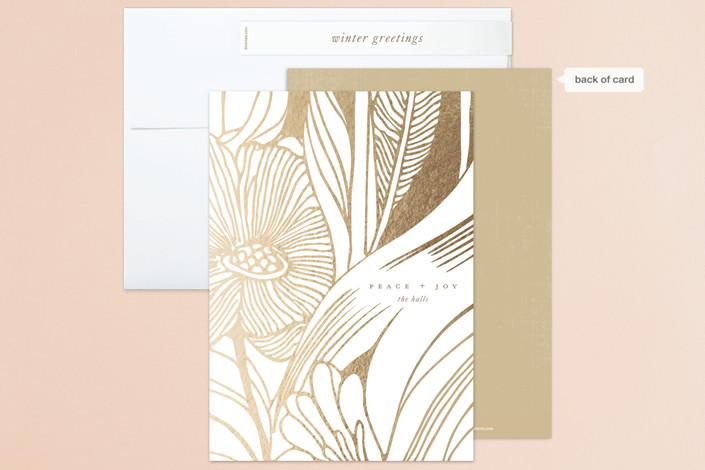 Wintergarden by Kelly Hall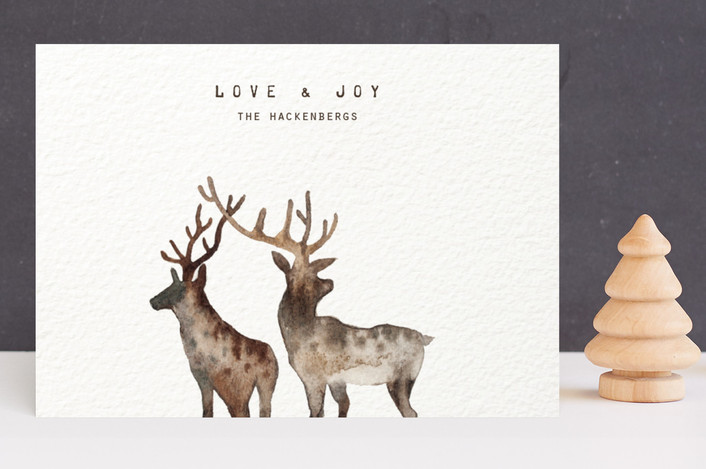 Merry Christmas, My Deers by Jinseikou (This one has been in my favourites folder for two years in a row. Look at this post from last year!)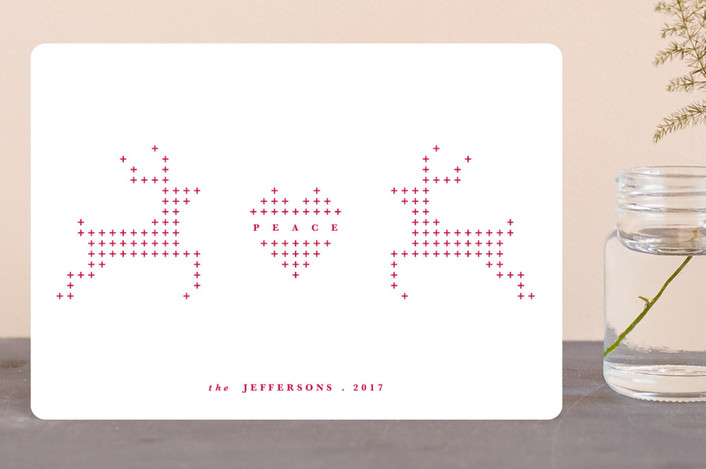 Peaceful Reindeer by Gwen Bedat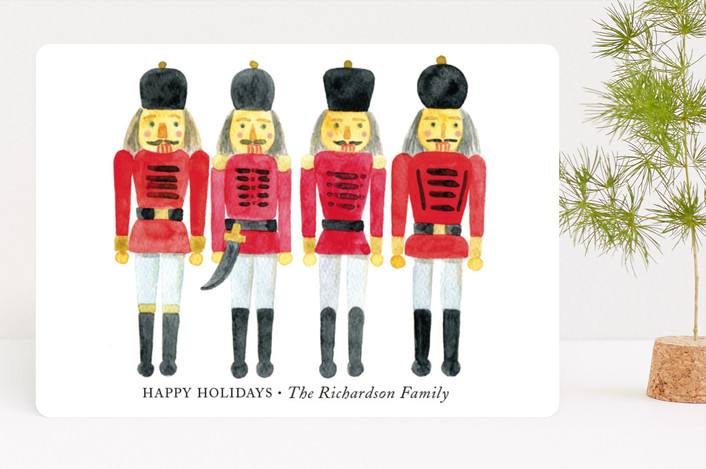 A Nutcracker Christmas by Alexandra Dzh (this ended up being my runner-up option)

If you like minimalist photo cards, one of these designs might be for you. You'll notice that you can even customize the card backing and envelope (at an extra cost).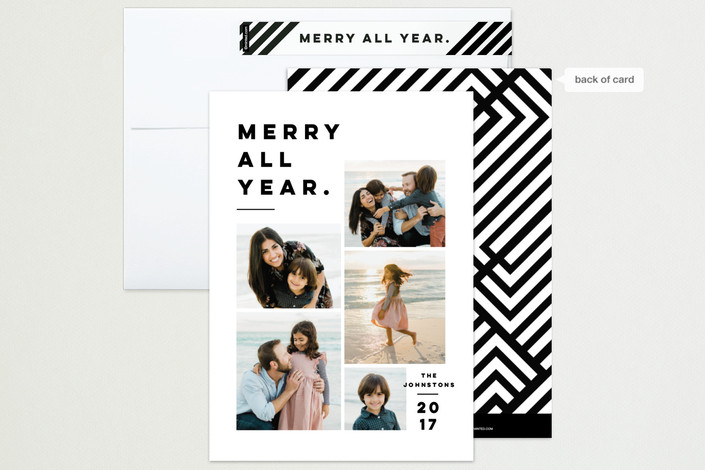 Merry All Year by Pink House Press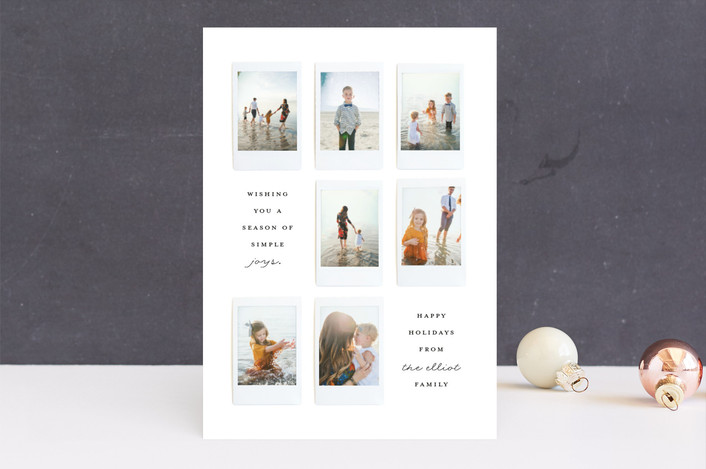 Instant Gallery by Olivia Kanaley
In the business category of holiday cards, I like the following designs.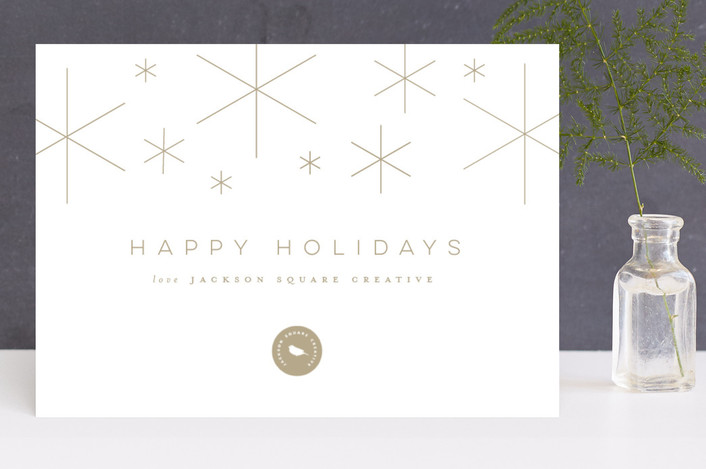 Stars by Lori Wemple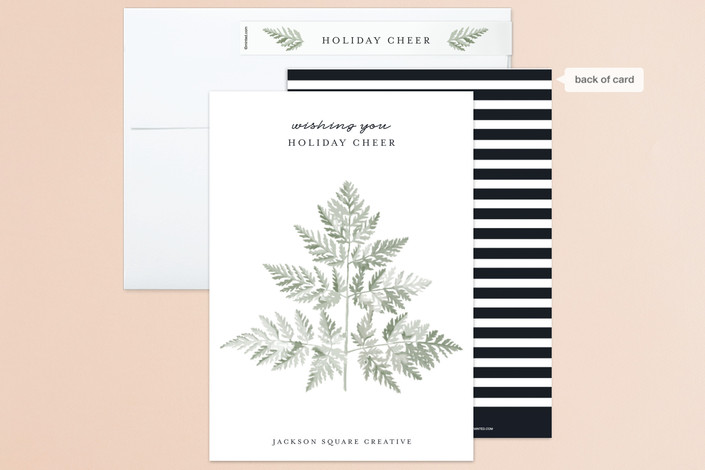 Delicate Fern by Nicolette Myslinski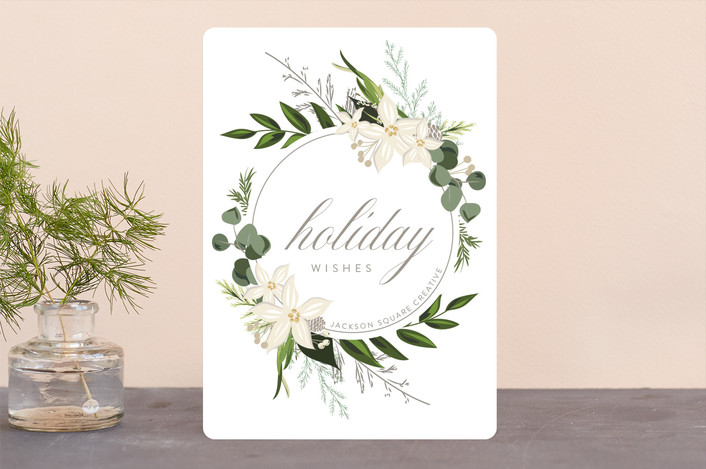 Holiday Wishes by Susan Moyal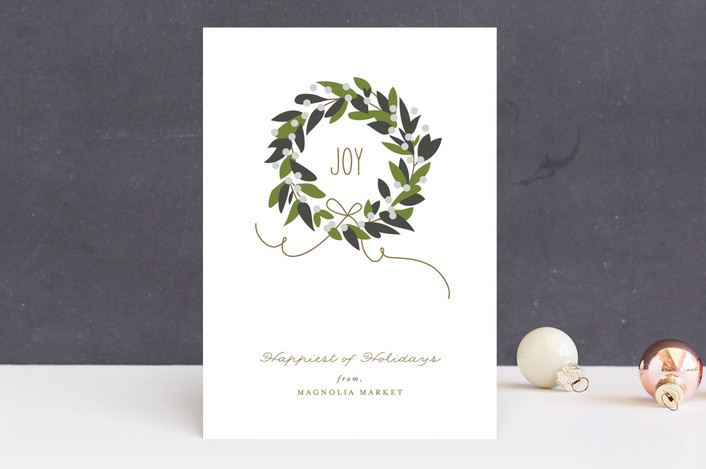 Magnolia Wreath by Jennifer Postorino
If you're feeling a touch overwhelmed by the holiday card selection process, why not order more than one design? I haven't done this myself, but I have considered it. Can I also suggest that you order more cards that you think you need, too? Even though my address list is saved in my Minted account, I always seem to run out of cards. (Hmm…maybe I should spend more time working on adding things up more precisely.)
If you're not sure how to upload and save recipient addresses, Minted has this guide to holiday cards which provides an easy overview of shapes and styles. I know there are a lot of cards to choose from, and uploading addresses may seem tedious, but once you've done it once, it's done!
As I mentioned, Minted now offers much more than holiday cards to mark special celebrations. A few years ago, I ordered some table decorations to celebrate the completion of my PhD. The collection has now expanded beyond paper table runners. Now, for Christmas, Minted offers a cute selection of tree skirts, stockings, and wrapping paper.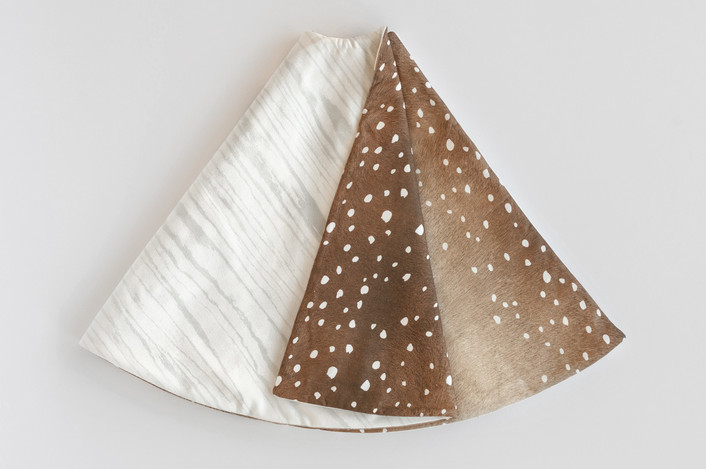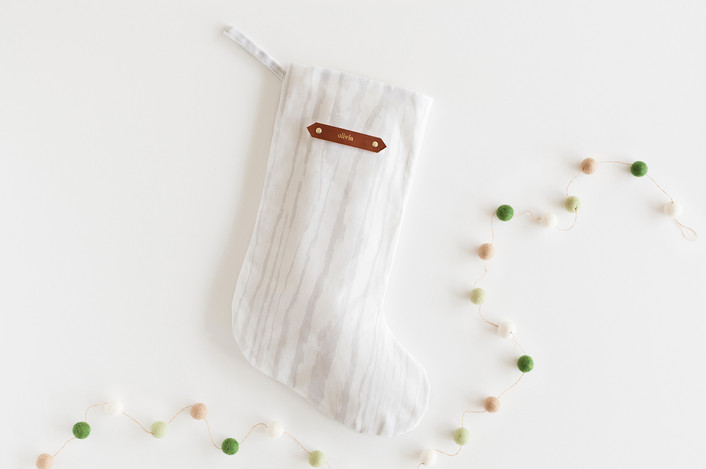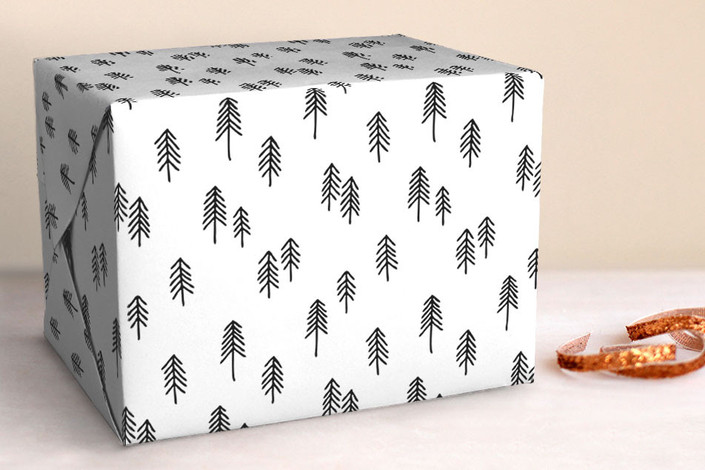 Christmas Trees by My Splendid Summer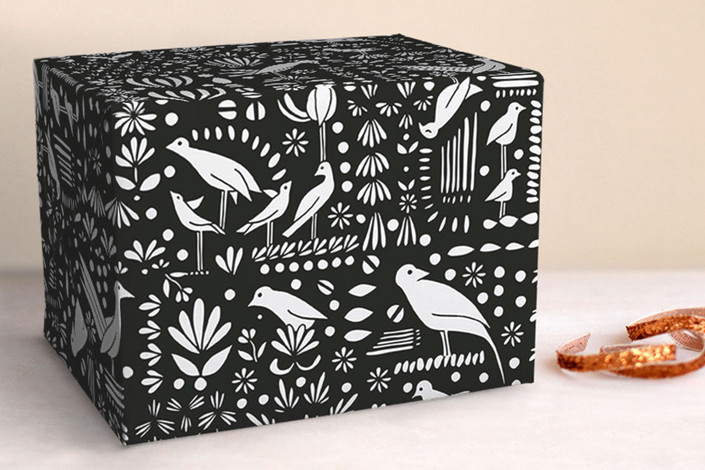 Birds and Flowers by Leanne Friedberg
I know the holidays are right around the corner, so you may have already purchased holiday cards and decor. On the other hand, if you're behind schedule, have no fear. Minted's delivery deadline schedule will help guide you, so you can reach your shopping goals!
Happy shopping!