Recently, I was invited back to Inspirations Studio in Toronto to take part in a pottery class with a group of my blogging colleagues (hi Renée, Brittany, Shannon, Amy). It was so fun! You may remember that last year, I designed a collection of pottery that was sold at BlogPodium. This time, though, it was my turn to get behind the wheel. Oh my goodness. I made a mess! And it was fun!
The afternoon began with a pro-potter giving us step-by-step instructions on how to throw the clay and form it into a small bowl using the wheel.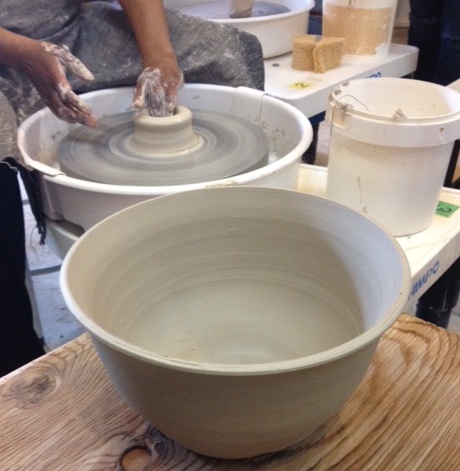 In just a few minutes, she made this perfectly formed bowl: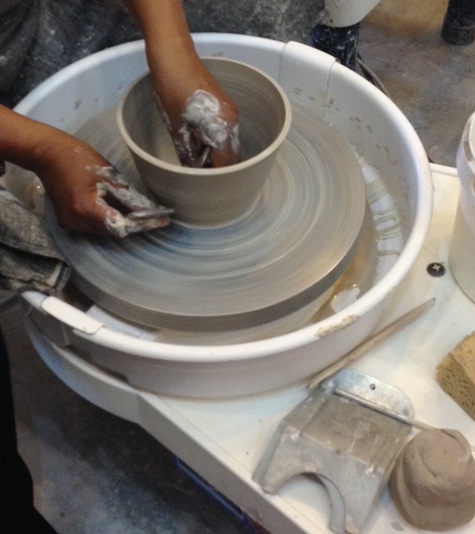 I made several attempts, but couldn't quite get a symmetrical bowl. A little wonky bowl is a conversational piece, though, right? We also had the chance to roll out the clay and use different materials to imprint patterns on our pieces. I made a tray and rolled a piece of lace over it to create some texture.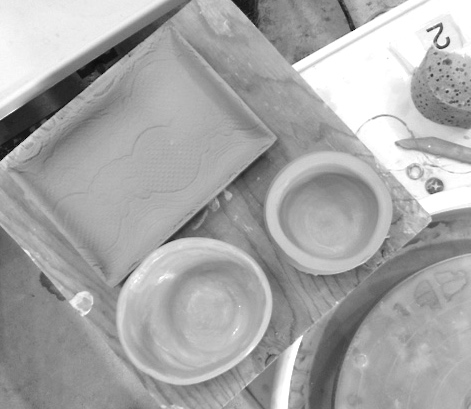 Our pieces should be ready soon, and I'll be sure to show you how they look post-firing. For now, here are a couple more photos from around the studio.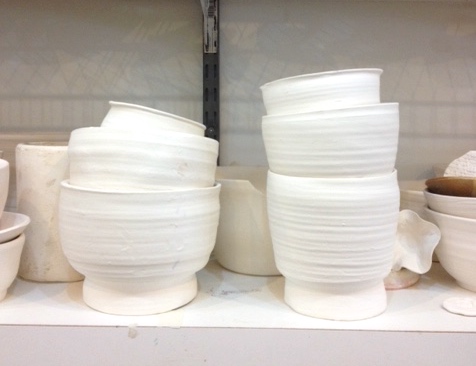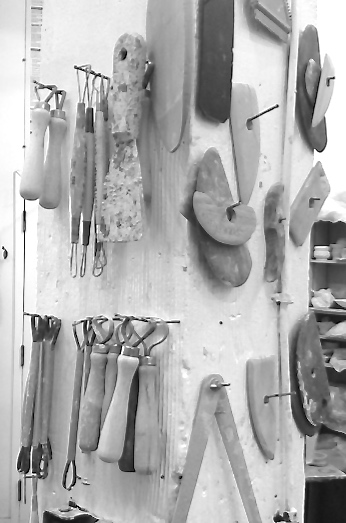 If you're in Toronto and would like to have your own pottery experience, you might want to register for classes at Inspirations Studio.
Thanks to Lindsey T. and the team at Inspirations Studio for organizing a wonderful afternoon of pottery!