I have been lucky enough to have spent quite a bit of time in Gstaad, Switzerland. The area is beyond beautiful what its typical chalet style housing and the lush green mountains in everyone's "backyard". It is a really special place for me filled with so many happy memories.
Every once in a while I check in on Gstaad real estate. Not that I'm going to be investing there anytime soon (um…prices are ridiculously high) but real estate sites are great for showcasing an area's architecture, style, and for giving us curious folks a glimpse into how people around the world live.
The garage below is an example of what I mean. It's so darn clean! With flowers, a floor-to-ceiling window, and floors that shine. Isn't it amazing?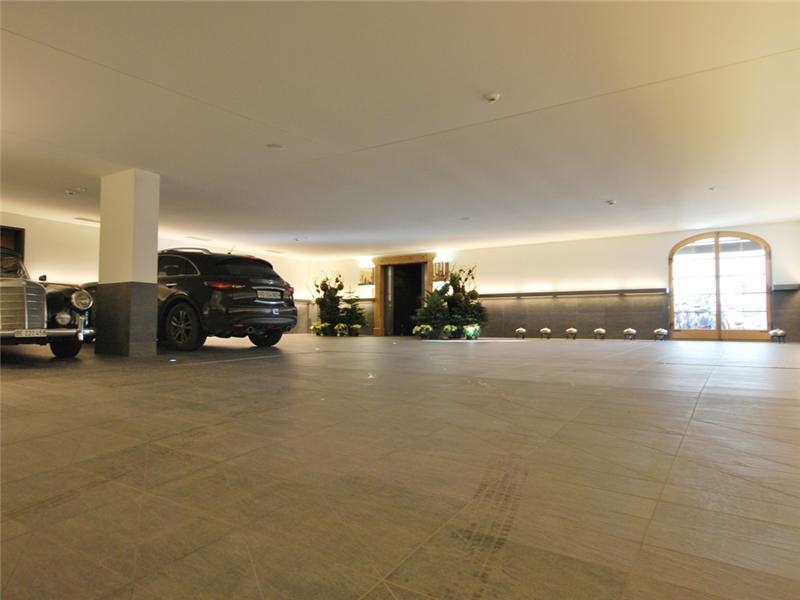 via Sotheby's Realty