When I bought my house I thought one of the first things to go would be the hall light fixtures. They looked, to me at least, to be too flashy and I couldn't really imagine how they would match my furniture. The dark burgundy walls didn't help their case.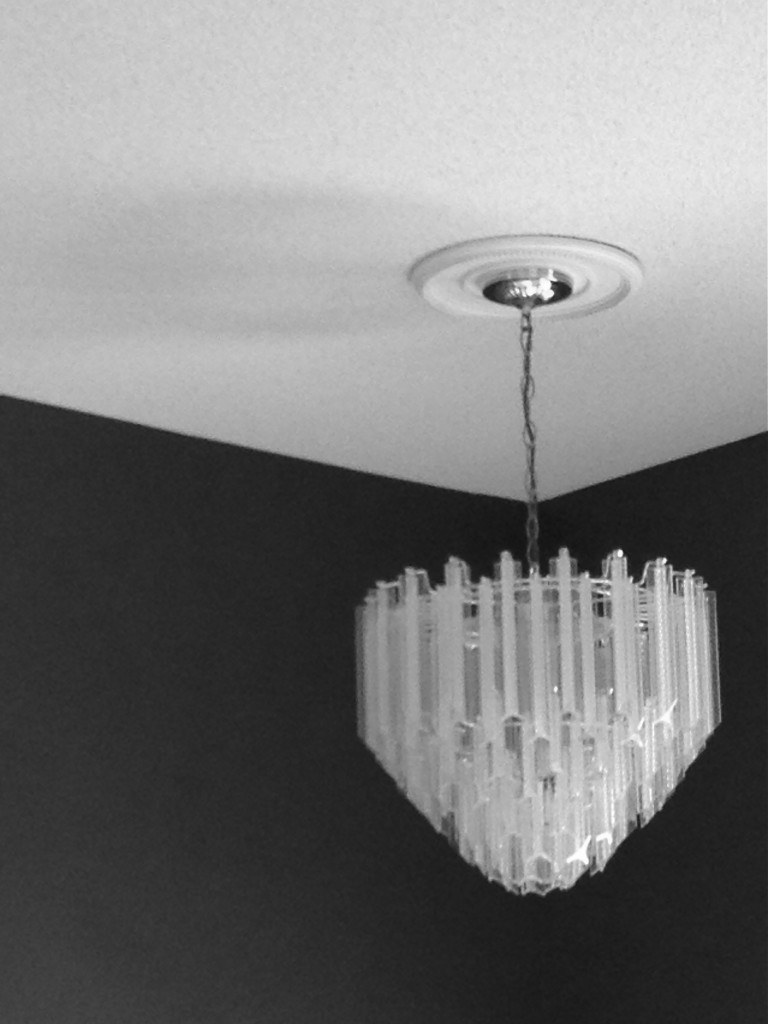 before: the foyer with dark walls and a fancy chandelier
Once I painted the place white, the chandeliers seemed to (almost) disappear. They looked less gawdy than before and they actually began to grow on me. In fact, I've become such a fan of them over the last few months that I have now decided to keep them.
And I don't seem to be alone in my interest in this style of chandelier.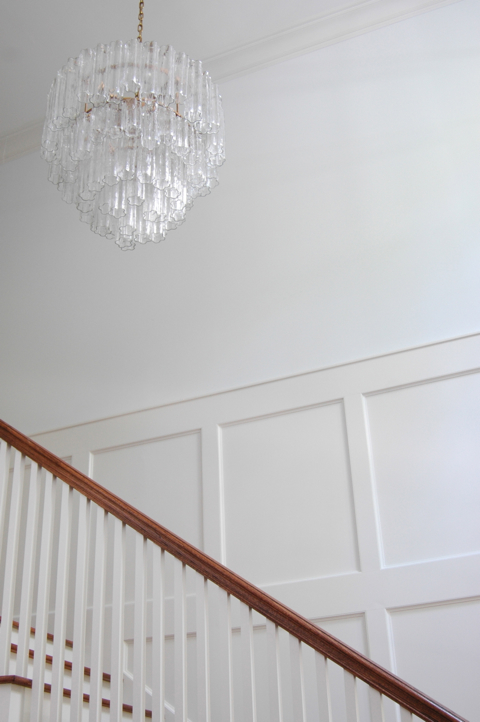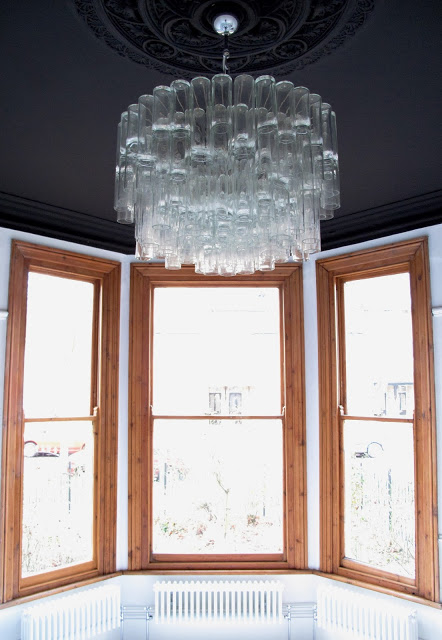 via Ebay
The chandeliers in the above photos are the tronchi style. They're made of crystal and each piece is in the shape of a tube or trunk (hence the Italian translation of the name). These handmade Murano glass Venini chandeliers can also be made up of prism crystals and balls like the gorgeous fixture from 1st Dibs below.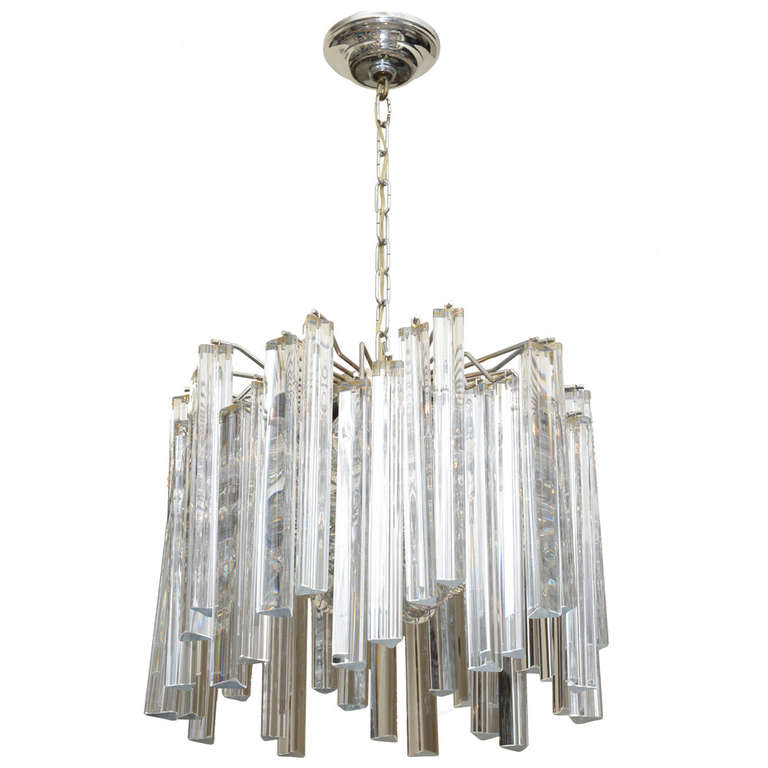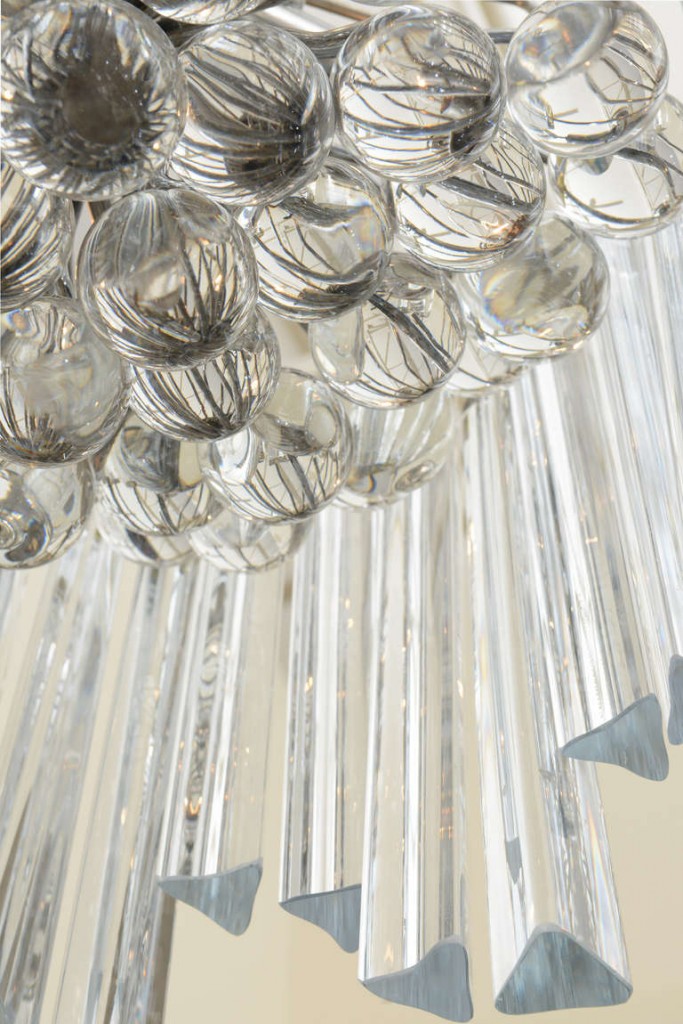 via 1st Dibs
A couple of weeks ago, I found a few similar chandeliers and decided to scoop them up for other places around the house. I'm completely hooked on these now and I have completely embraced their fascinating style! I should say, though, that my collection of lighting fixtures is made up of the budget/imitation version of the Venini glass chandeliers but they still reflect the light beautifully and are interesting to look at (not to mention great conversation pieces). The lucite prisms in my chandelier collection are proving that they work perfectly with my decor. I've dropped a few of the prisms as I cleaned them so I'm pretty thankful that the pieces are durable. They're fairly lightweight too which has made installation smooth. Be on the lookout, people. I have no doubt that we'll be seeing more of these Venini chandeliers (or the lucite versions) all over the design blogs and magazines soon enough.
Check back soon for a full lighting reveal!