I'm ending the week on a sweet note with these white honey pots.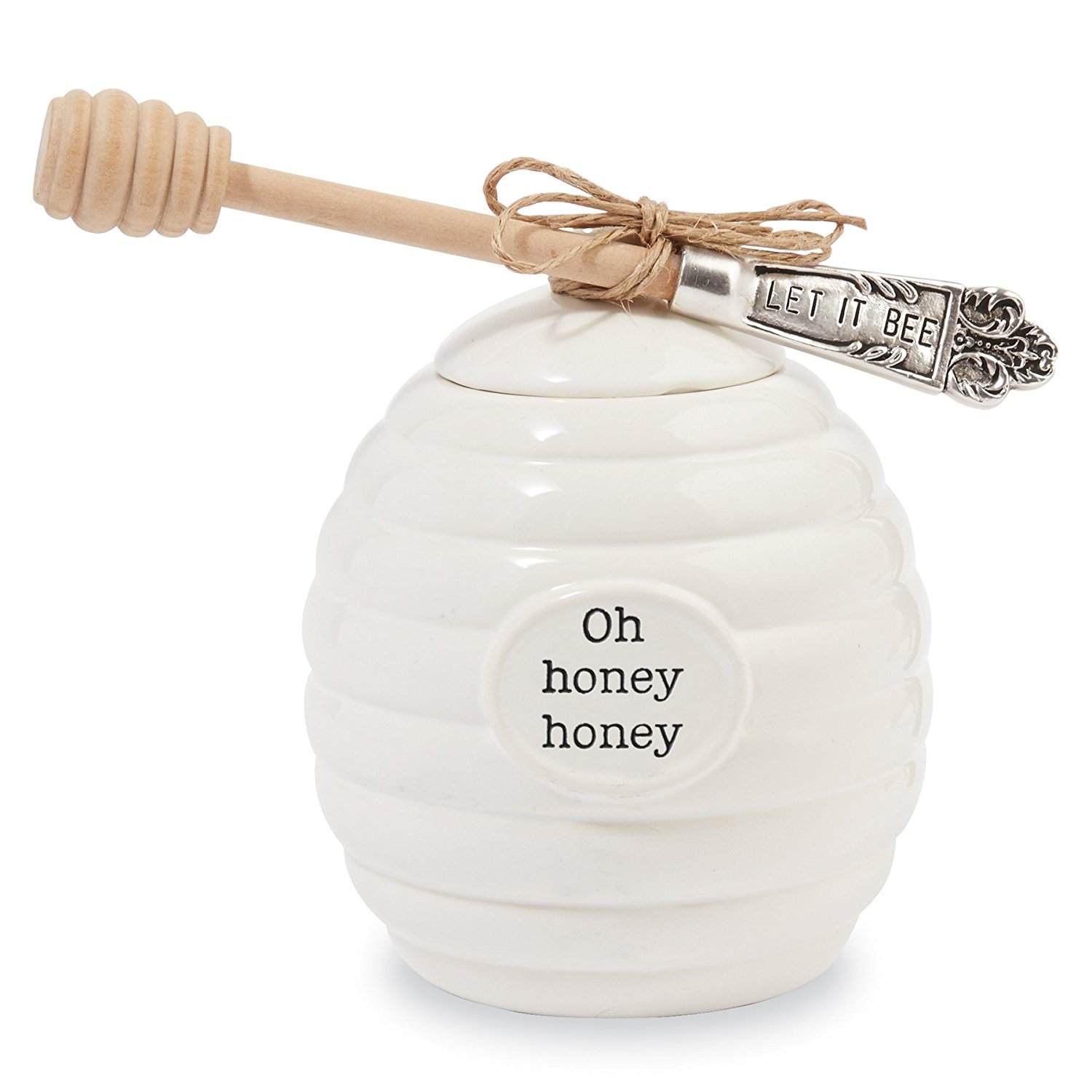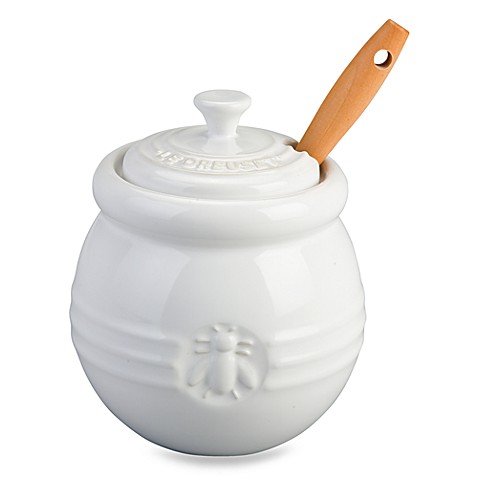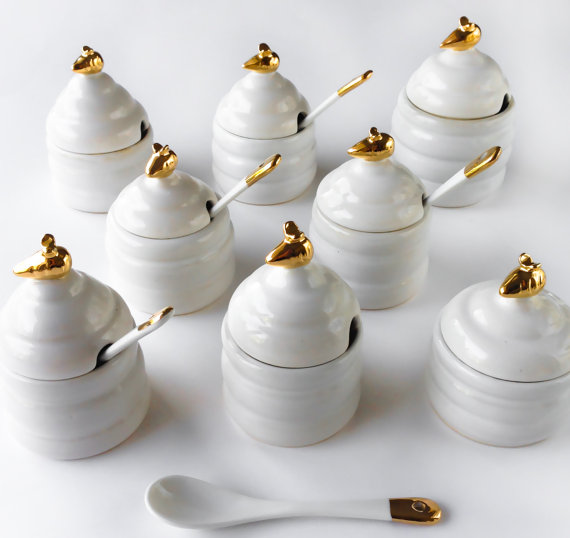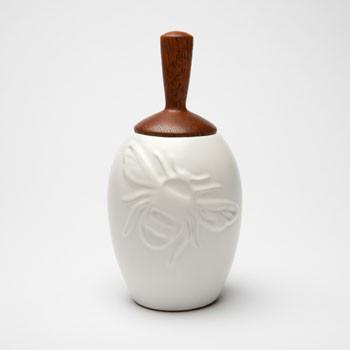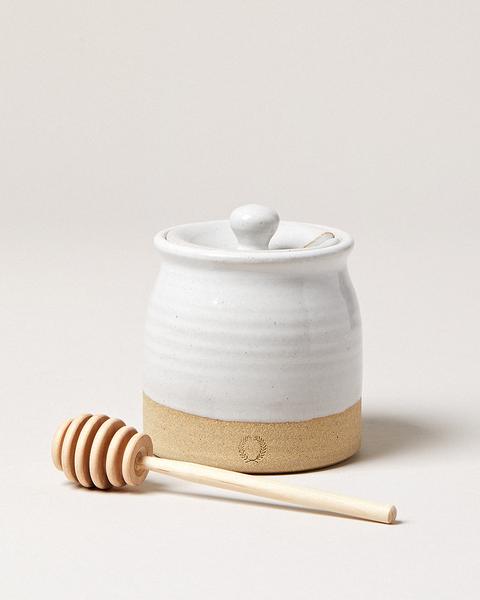 Have a great weekend, everyone!
With Mother's Day around the corner – on Sunday, May 14th – it might be time to start thinking about how you're going to spoil loved ones in your life. Mother's Day for me usually means a trip to Toronto to spend time with my mom doing everyday sorts of things – a garage sale perhaps, a trip to the mall, or just lounging around at home reading magazines. Mom and I enjoy many of the same easy-going activities. Heck, I'm sure we've even spent the day doing DIYs together! Mother's Day is also a day to celebrate other moms in my life – my sister (mom of 4 cuties!) and friends, and to reflect on relationships I've had with other strong women who are no longer with us like my aunt and grandmothers.
In terms of gifts, I think moms appreciate any token. A card, a phone call, an email, a text, or a material object lets your loved ones know that you're thinking about them. I like to spoil my mom with flowers because I know she appreciates them so much!
If you're looking for some Mother's Day gift ideas (and if you'd like to spoil yourself at the same time), you might want to have a look at Urban Barn. This Canadian retailer offers up-to-date items for your home – from big furniture pieces to smaller accessories. I've been to the Cambridge location numerous times, and there's always something in white that catches my eye.
Today, I'm sharing five items from Urban Barn's current collection that would make great gifts for loved ones.
Here's an affordable container for a new plant or bouquet of flowers.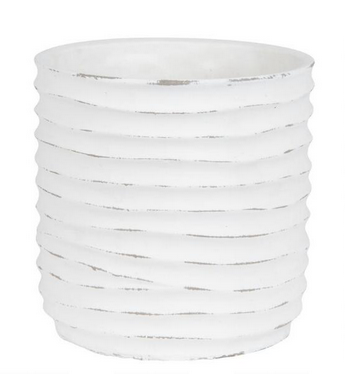 murl planter large, $19
Another place for flowers…or sangria…or water…is this pretty little pitcher.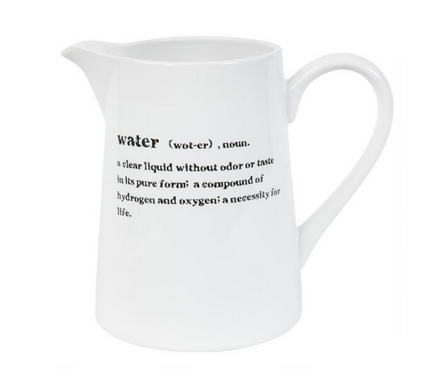 Little bowls like this one are perfect for candies, jewelery, or keys.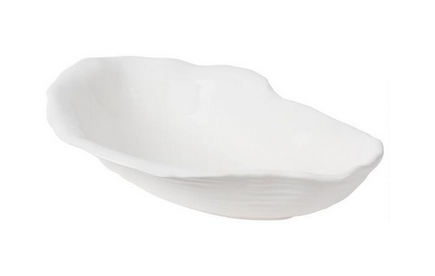 If your mom needs a bedroom makeover, this dresser looks like it would be a great piece to add.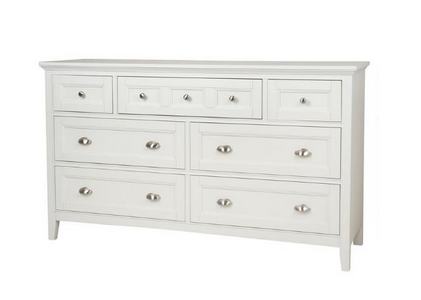 parker dresser, $1499
This bench would be beautiful in a garden. There's also a full patio set, too.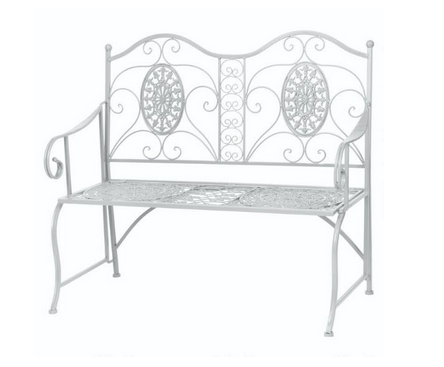 piazza folding bench, $399
Many thanks to Urban Barn for sponsoring this post. All opinions are my own.
Save
Save
Save
Save
Save
Save
Save
Save
Save
Save
Save
Save
Save
Save
I'm so excited about the new reader-submitted white sightings arriving to White Cabana!
To help kick things off, today I'm taking you inside Life is Sweet, one of my favourite shops in my neighbourhood known as The Beaches in Toronto. (I know, I know, I keep taking you to cupcakeries… but they're irresistible!)
Life is Sweet shored up on The Beach (as it is also called) in 2007, just when I came, too. Located at the eastern end of Queen Street East where it's quieter and devoid of the heavy coast town signage that suggests that the surf's up on Lake Ontario, I instantly fell in love with this little shop and her sweet owner. I really need to get her name (she has wavy brown hair, brown eyes and has a pretty smile- and her photo is up on the wall)- and these days her mom is working at the shop, too.
Life is Sweet is a quaint little shop that makes you want to go in, this pic from BlogTO
Life is Sweet has been there for me over the years. I've now been in The Beach for nearly five years and I have served many a mini cupcake along the way. I recently picked up some minis for a friend's visit- they're just a perfect two-bite size so you can try a few flavours without feeling like a glutton going for two regular-sized ones (although that's perfectly okay at my place).
My favourite flavour on the menu is the lemon cupcake- it even has lemon custard in the centre (mini ones too!). I'm also a huge fan of the white chocolate, toffee, coconut, and I know some peeps who really like the Earl Grey- spiced cake with orange icing.
Inside the shop you'll find lots of pretty white things- perfect for that 'oh-you're-so-thoughtful'Â gift. I love everything and yet I always buy here for others; I've given a gorgeous locally-made apron covered in artichokes and a fun set of dinner napkins for a certain white design blogger…
Here's what caught my eye yesterday as I wandered in for a sweet treat:
Why not add some bling to that cake plate? So fun and festive!
I really like this dish- great for sauces, nuts, after-dinner mints, you name it
I'm in love with these soy candles from a local candle gal, Amy,
who I met a few years ago at a arts & crafts fair. Amy's Place candles are on Facebook here
My cupcake haul from yesterday- at no cost since I had no change
and the owner couldn't break a $20! Â And then I realized when
I got home that the owner snuck in an extra cupcake for me. Aw <3