I'm currently vacationing in sunny Florida! It's super hot in Florida at the moment, and my friend Shannon and I have agreed that we should stick to a grueling schedule of beach-pool-beach-pool with some meals in between. Tough, yes. That's how we roll when we're in Florida! Of course, though, there'll be days and nights of shopping trips, and we're looking forward to a trip-within-a-trip to Sarasota. Oh – and we'll be seeing two concerts while we're here – Gwen Stefani and the Dave Matthews Band. Very cool. Good times ahead!
I'm a decent packer, and I generally have a good sense of what outfits I may need while I'm on vacation. That said, I sometimes pack more than I need and I don't like lugging around useless weight. For this vacation, I wanted to pack light – absurdly light – because (a) I don't wear much more than bathing suits while I'm here, (b) it's too hot to wear more than a bathing suit, and (c) I'm hoping for a few sales which means I'll be returning with a heavier luggage on my way home. I'm so good at supporting the American economy when I'm in Florida that I should really get a prize.
I'm (almost) ready to challenge myself to stick to a very strict colour scheme this trip. I'm starting with two navy/white bikinis that I picked up in Copenhagen last month from H&M. Most of my packing for this trip revolved around navy/white (quite a departure from the usual black and white, I know). Here's what I considered (and just about ended up following through on) packing for this vacation (very similar items, not necessarily the exact items).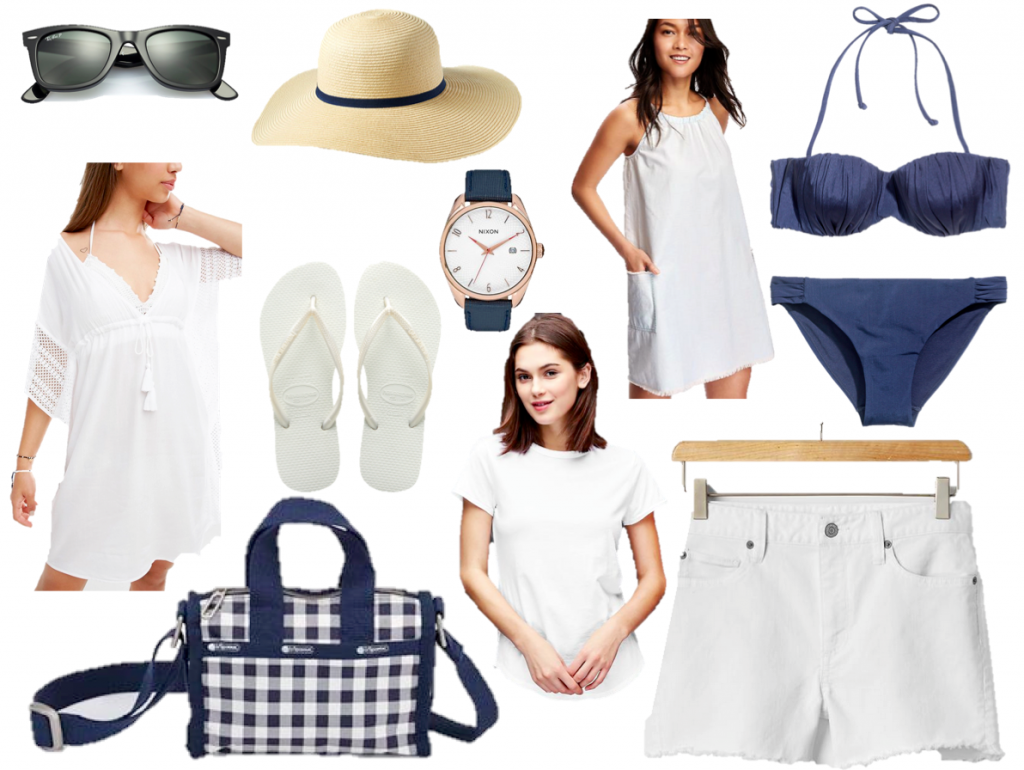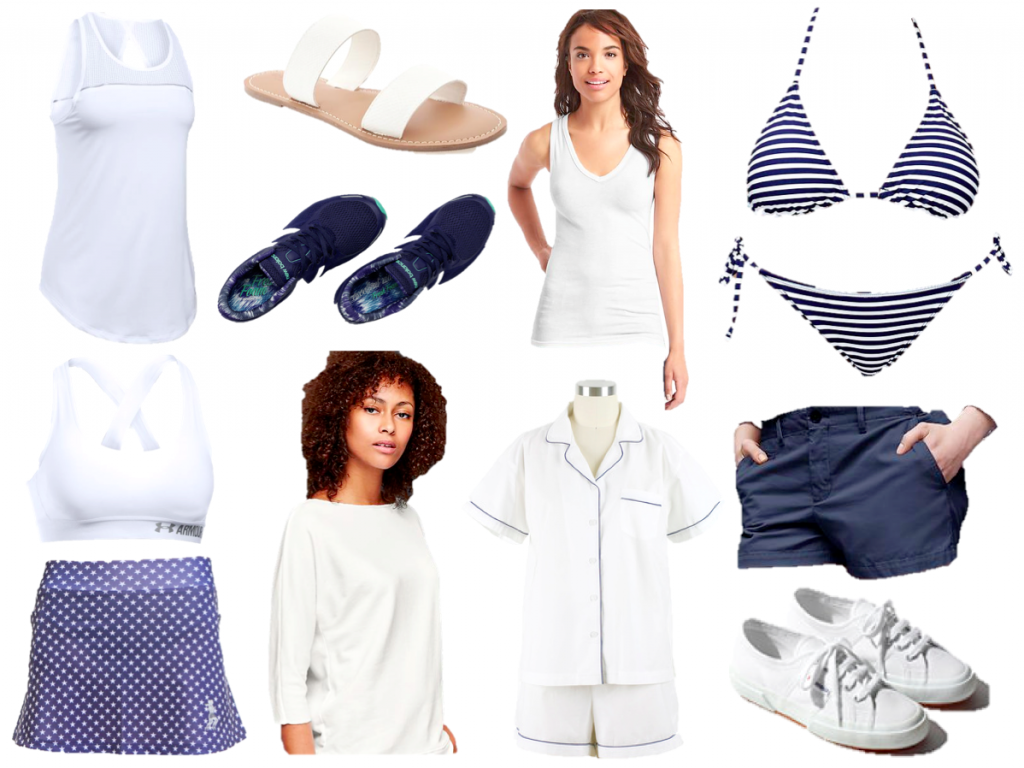 sunglasses, sun hat, watch, dress, bikini, kaftan coverup, flip flops, white tee, white denim shorts, purse, navy shorts, dress, tank top, striped bikini, sneakers, sweatshirt, pajamas, sandals, sports bra, sports tank, running shoes, running skirt
What do you think? Could you spend two weeks in Florida with these 22 pieces?
Save
Save