Food makes any event pretty darn great, doesn't it? Well, what about an event that showcases the best-of-the-best in culinary gems? Count me in! Today, I'm sharing news from the Terroir Symposium. Founded by Arlene Stein, the symposium brings together chefs, pastry chefs, food enthusiasts, publishers, bloggers, and more to showcase and share the achievements of Canada's culinary industry. This year, Terroir was held at Toronto's Art Gallery of Ontario (AGO). In short – the event was memorable!
I arrived around lunch, and easily made my way around the food booths. Lunch was presented by Ocean Wise, and each chef prepared a dish to highlight Canada's sustainable seafood offerings. I was in fish food heaven!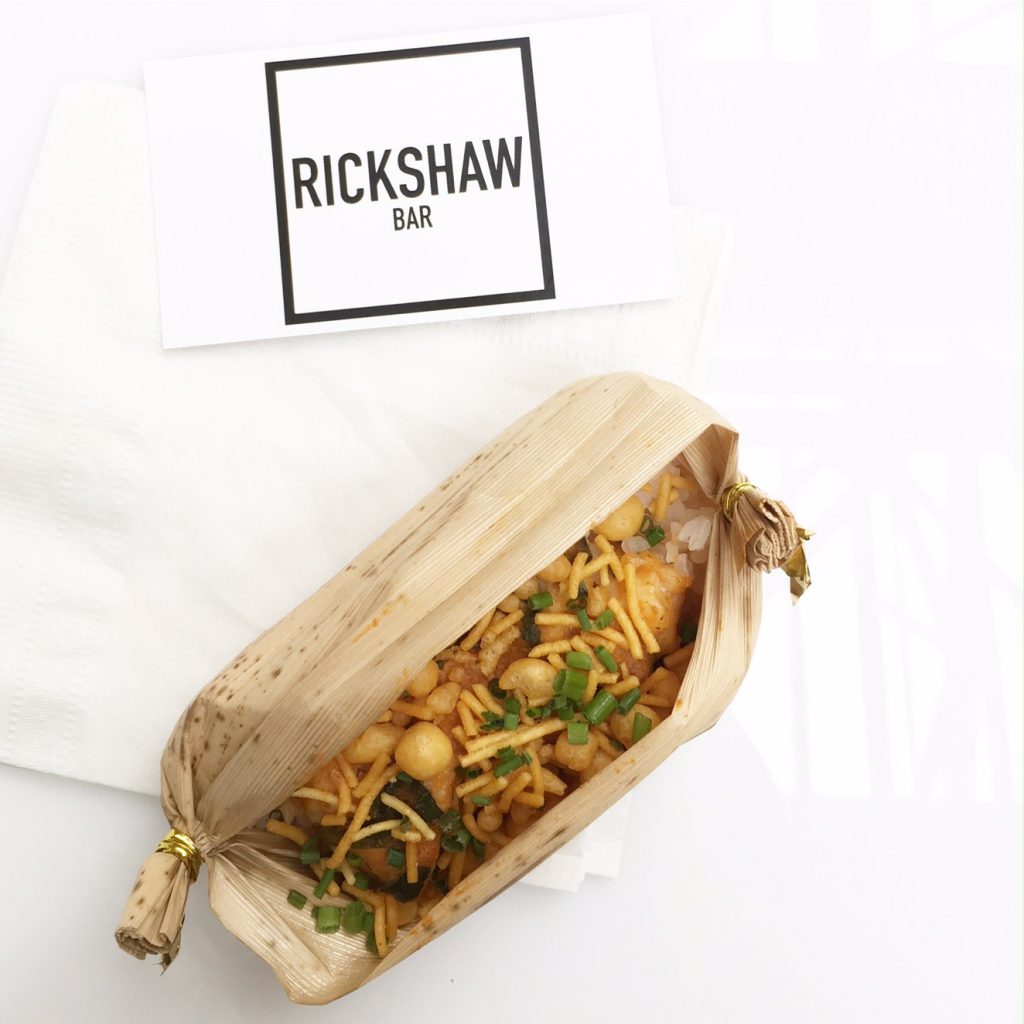 Hor mok, steamed white fish from Georgian Bay, and rice in a banana leaf, from Chef Noureen Feerasta of Rickshaw Bar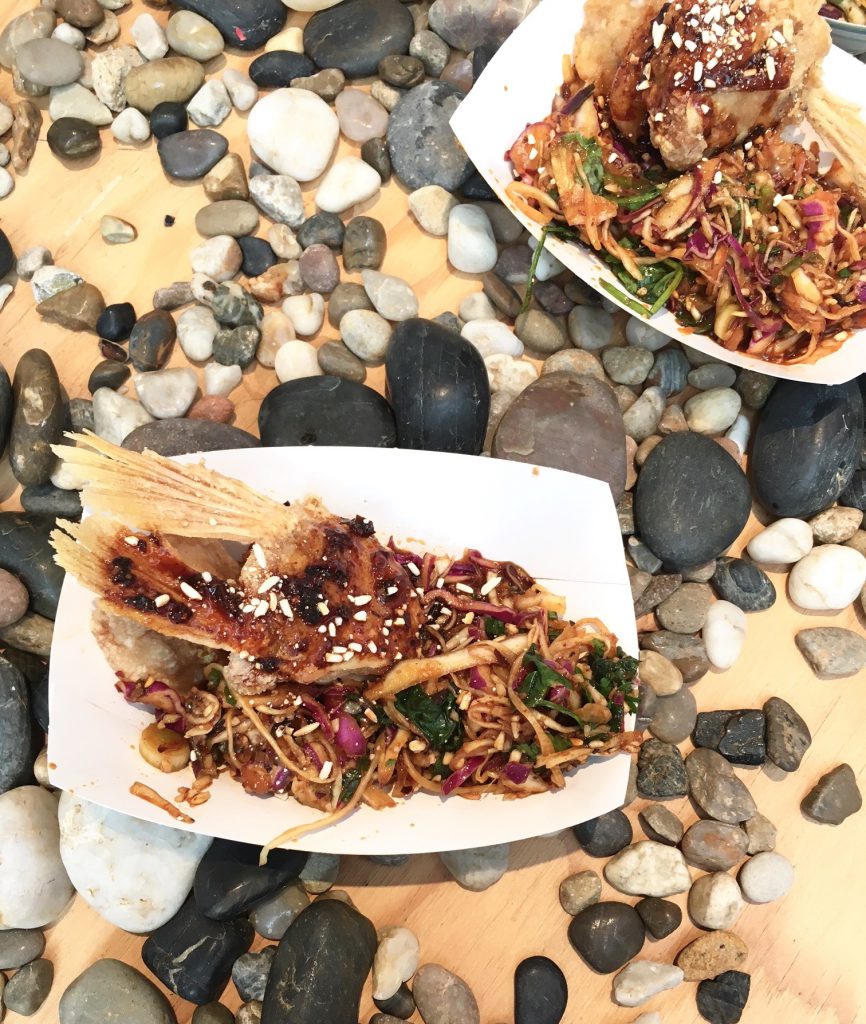 crispy fried pickerel wings and cheeks with thai larb, from Chef Kristin Donovan of Hooked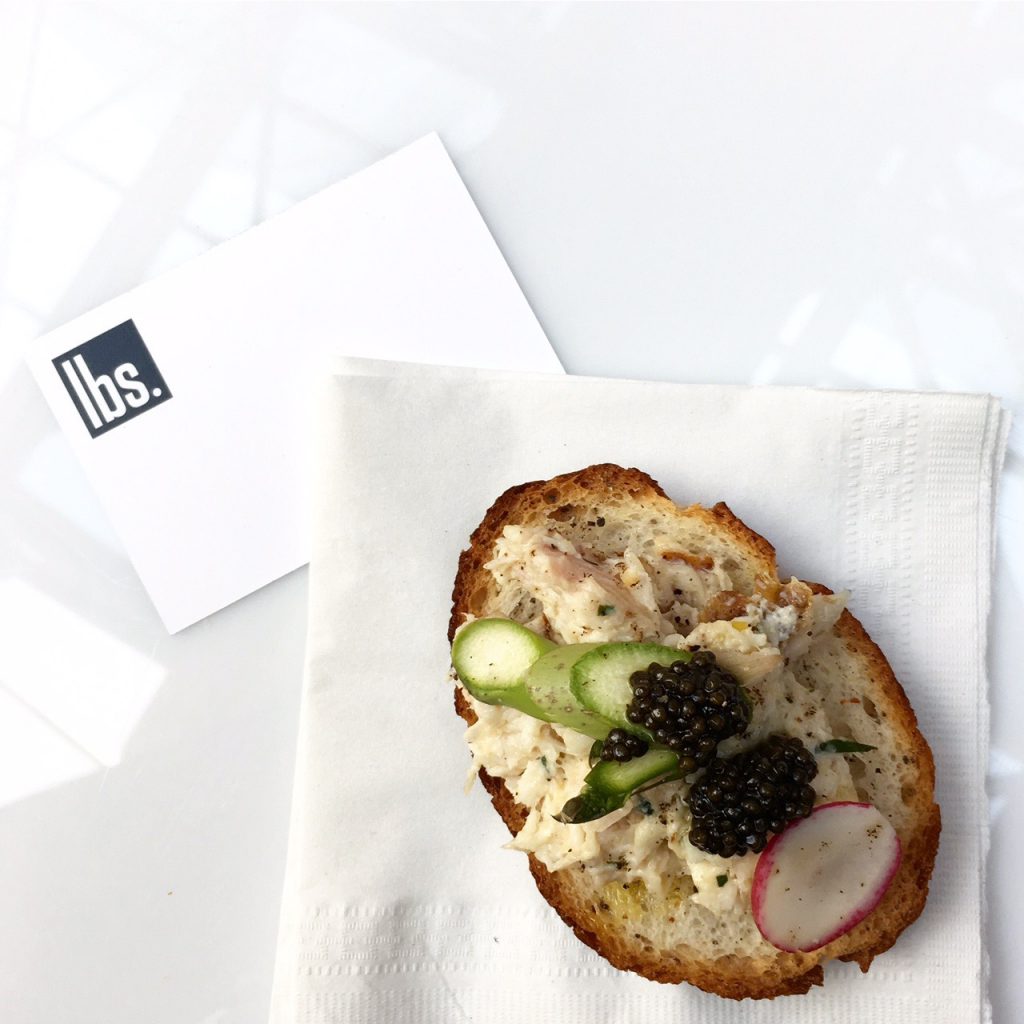 Acadian Shortnose Sturgeon Toasts, from Chef Katie Venables Lloyd of lbs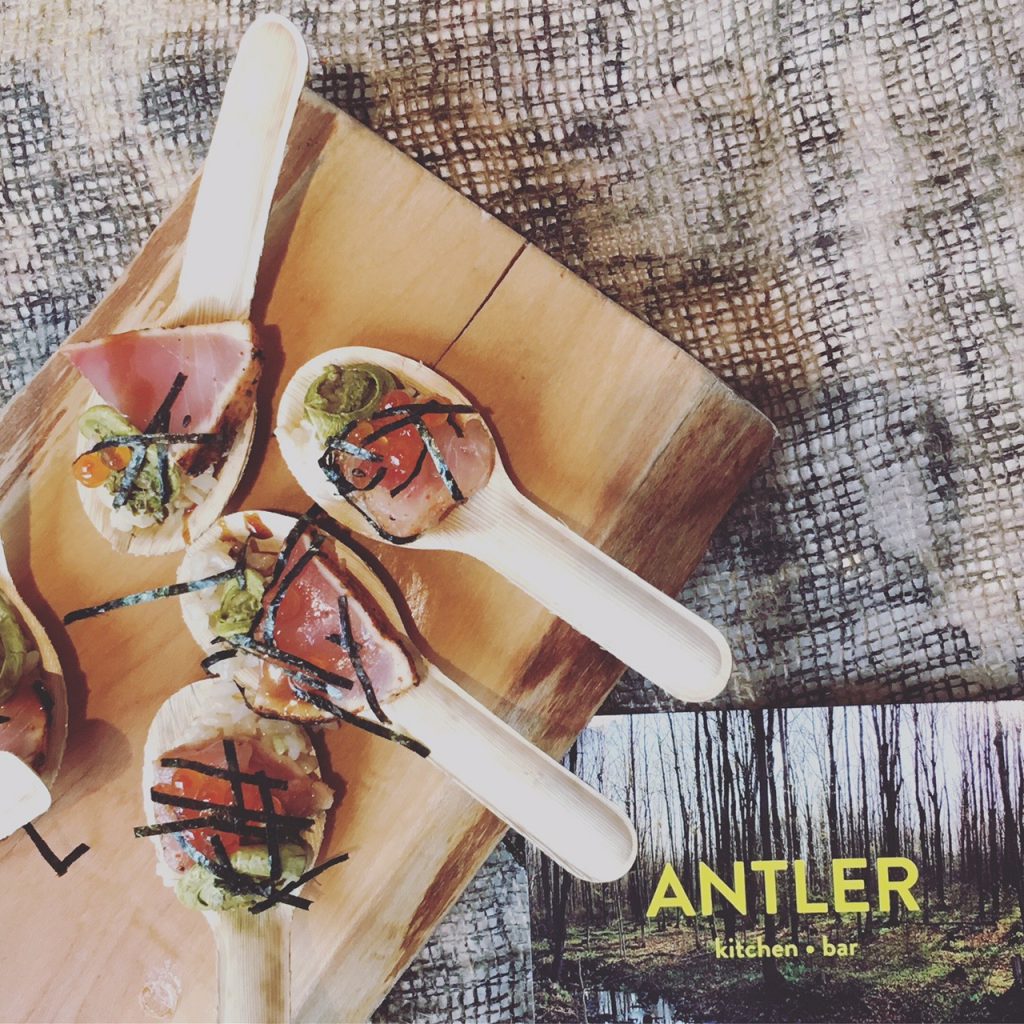 albacore tuna donburi, from Chef Michael Hunter of Antler

Water and wine flowed.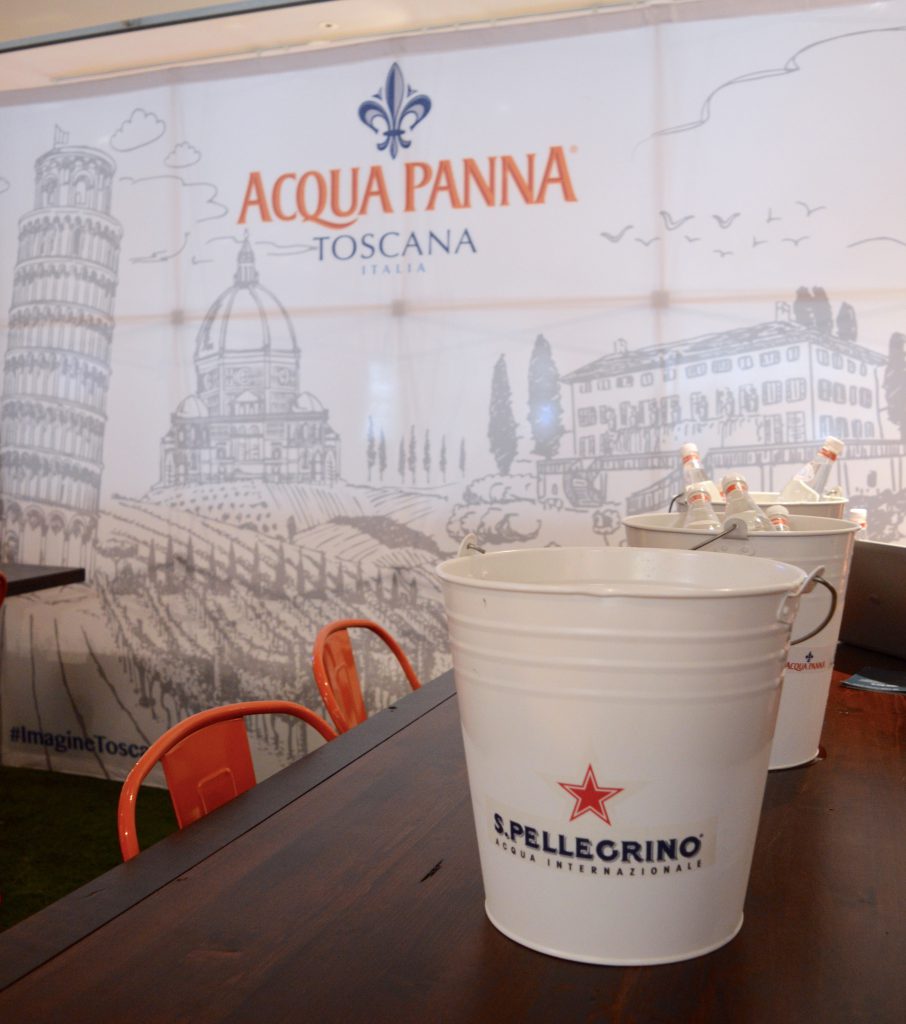 S. Pellegrino – an event sponsor (and one of my faves!)
I met up with my friends from Langdon Hall for some bonding over food.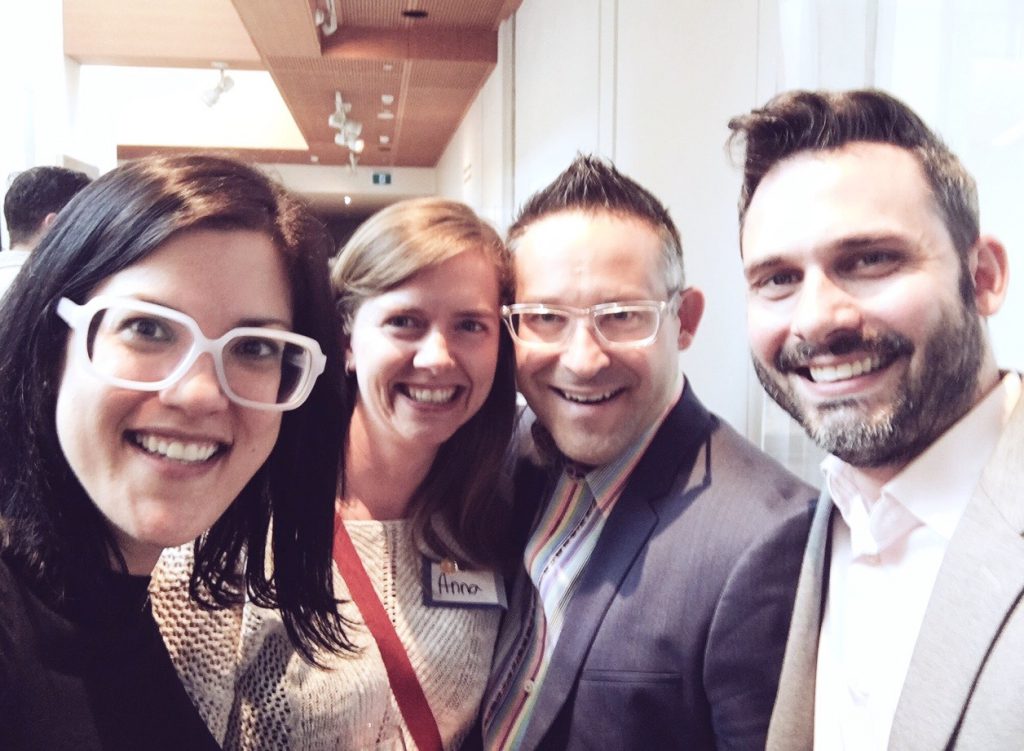 me, Anna, Chef Jason Bangerter, and Franco Stalteri (of Charlies Burgers)
Mingling and desserts pair very nicely together, so that's where we headed post-fish! The desserts were so beautifully presented in the centre court of the AGO. Were they delicious? Of course they were! I had multiples just to be sure! (I had to do the research to report back to you, right?) The flavours were rich, and everything was of the highest quality. The pastry chefs and their teams sure did spoil all the attendees!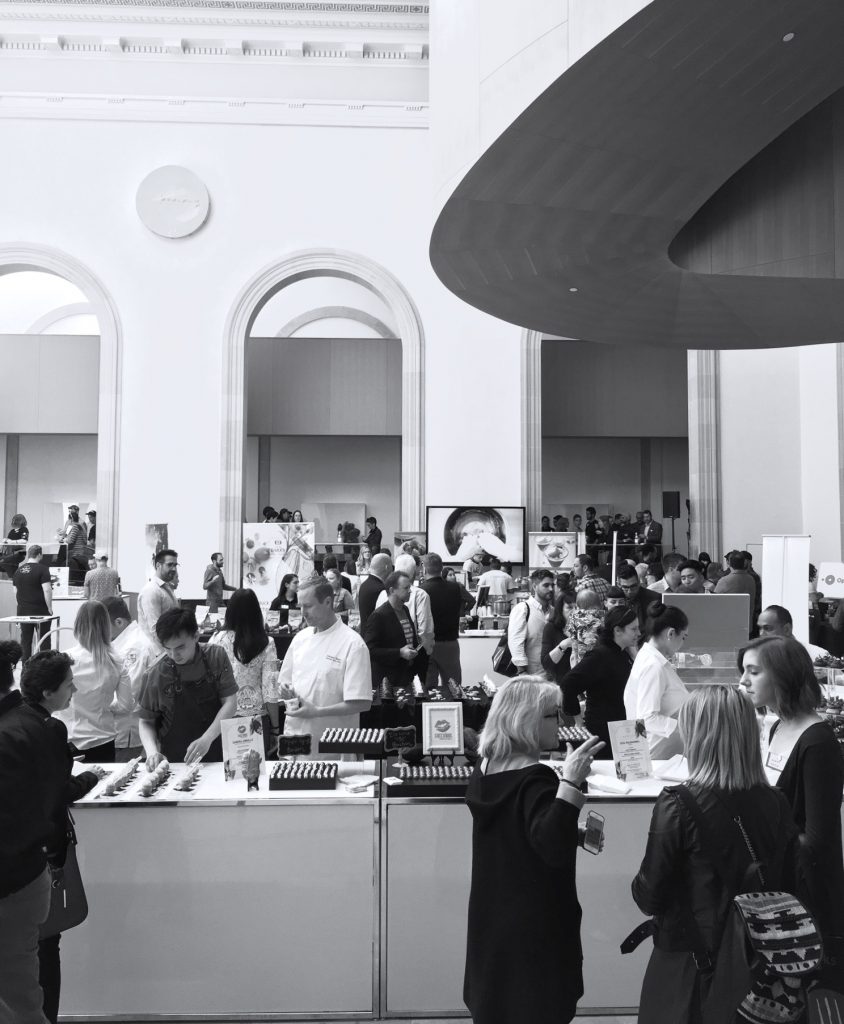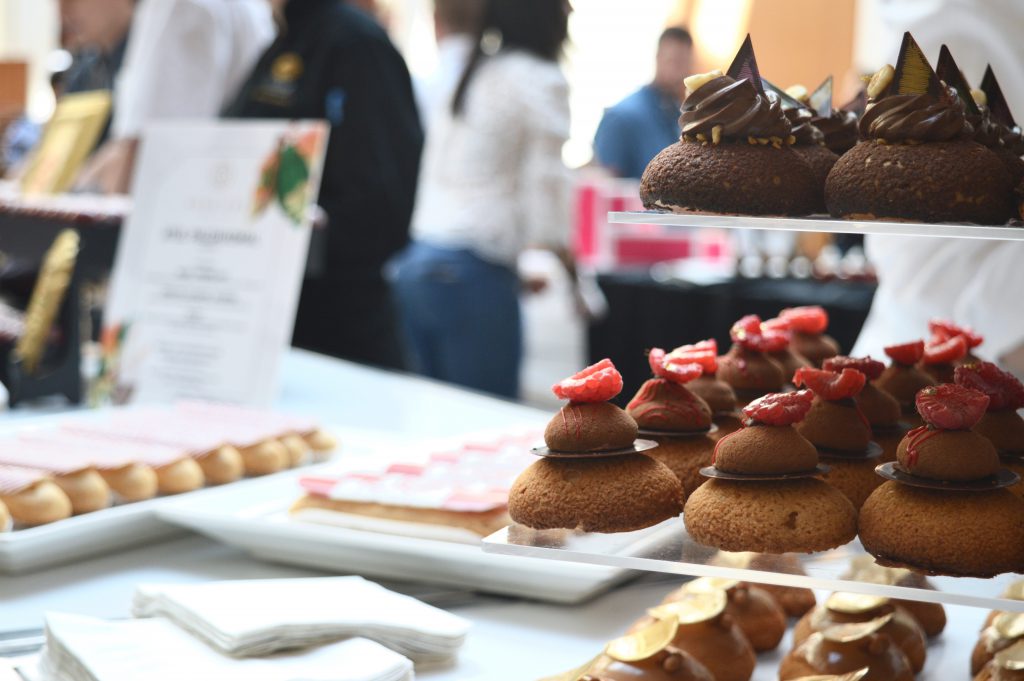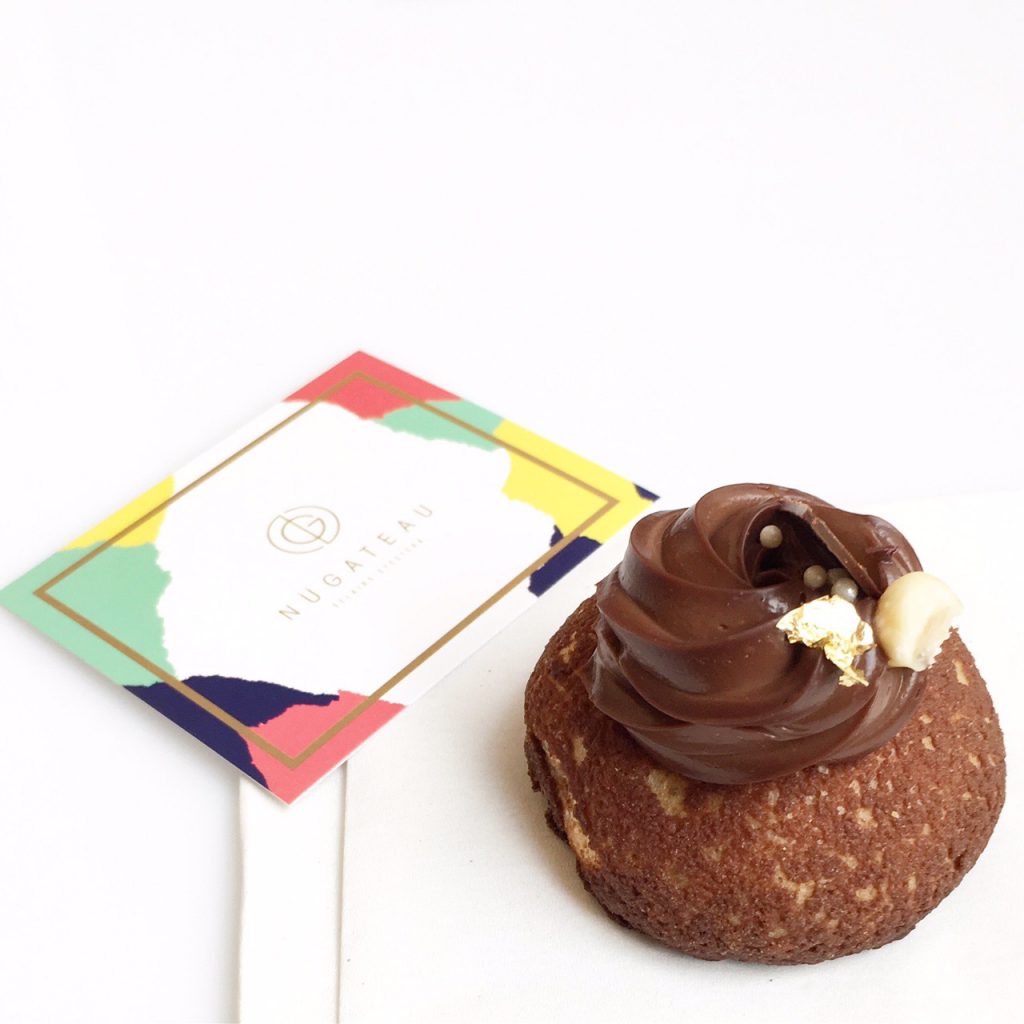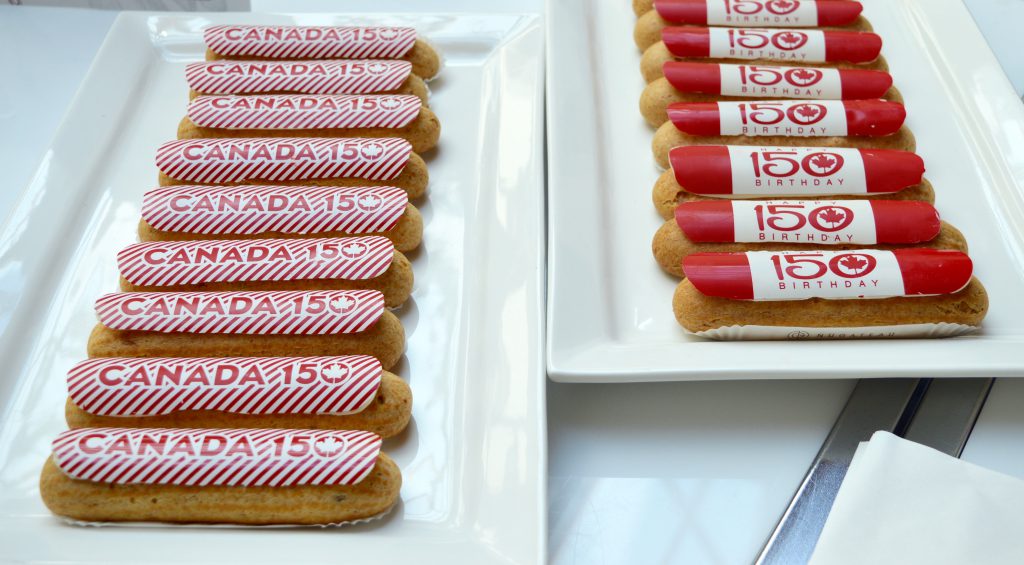 eclairs from Atul Palghadmal of Nugateau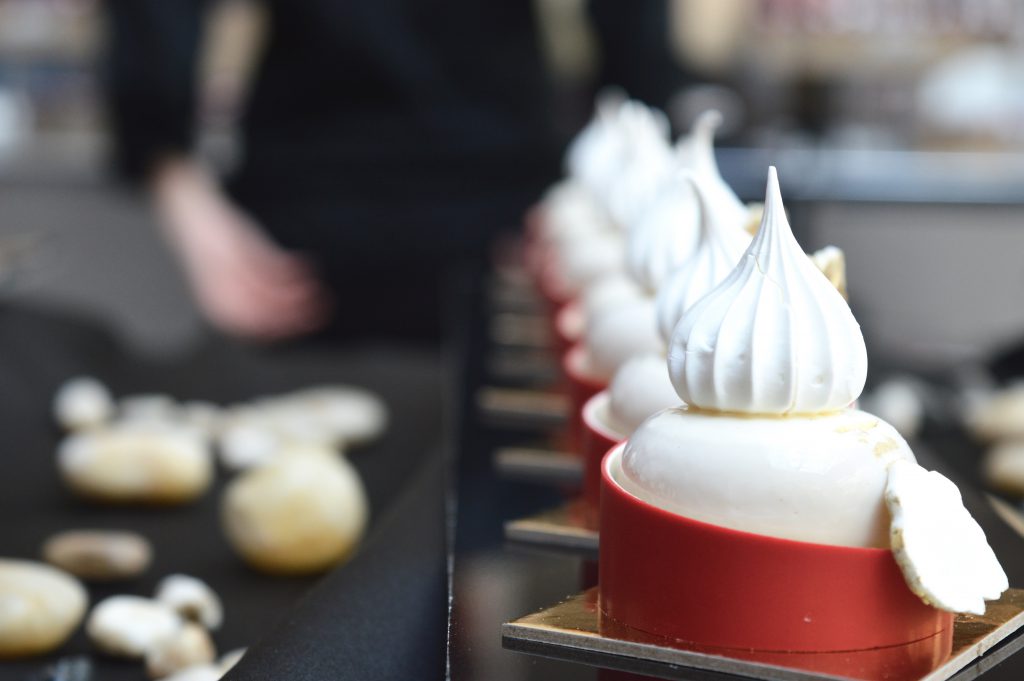 white perfection (white chocolate, vanilla cream, maple mousse, biscuit) from Lior Aronovich of Amadeus Patisserie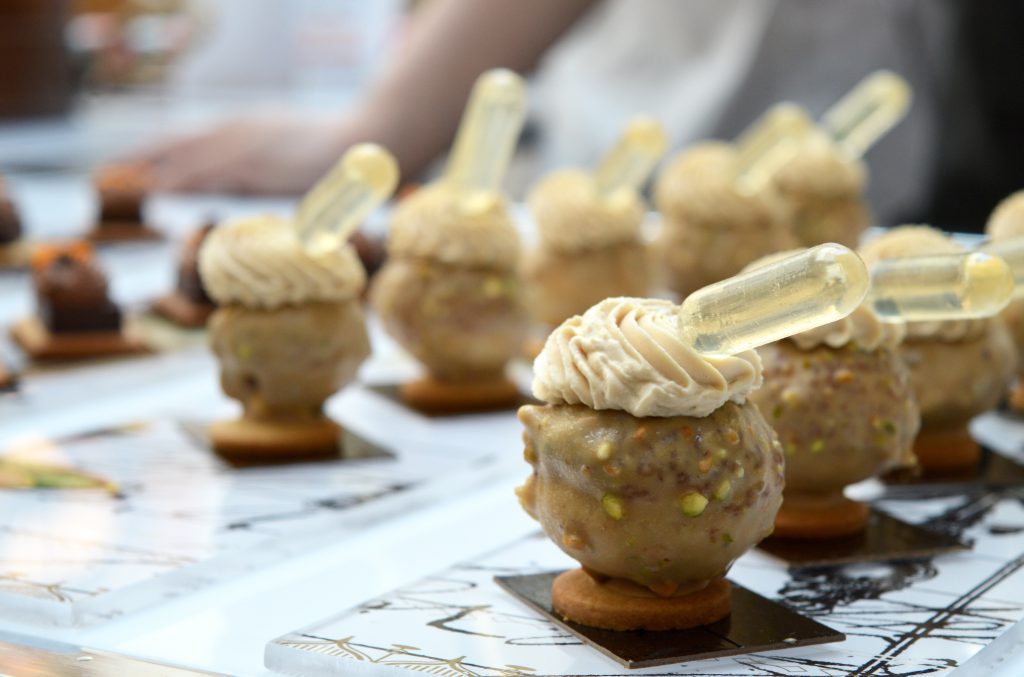 from Chris Kwok of Cluny Bistro
With a full belly, we happily attended sessions to learn about Canada's culinary industry from the experts. We started with a session on cookbook publishing. It seemed right up my alley considering my background in writing. The panel consisted of Michelle Meade (senior editor, Figure 1 Publishing), Lisa Jager (art director, Penguin Random House), and Trish Bunnett (publicity manager, Penguin Random House). It was moderated by Alison Maclean. These four women spoke about the cookbook publishing industry for chefs, bloggers, and enthusiasts. I was pleased that bloggers were included in several presentations throughout the day. The women spoke of the publishing process – for pitch to proposal to editors meetings to writing to food styling – there are so many parts that go into book making, and I soaked it all up!
We then turned from cookbook publishing to Quebec's culinary traditions in a session titled "French Flavour." Since my trip to Montebello, Quebec has been on my mind quite a bit, so when I saw this session in the program, I was curious. We heard from Alex Cruz and Cyril Gonzales (co-owners: Société-Original and L'École Buissonnière), Anne Desjardins, Geneviève Vézina-Montplaisir (Caribou magazine), and Simon Thibault.
The third session we went to before the break was titled "The Science of Flavour." In this session, moderated by Brian Gilvesy (YU Ranch), Joshua Evans (PhD student), Mark Schatzker (author and hst on Flavour TV), and John Szabo (master sommelier) addressed questions and concerns about flavour. Why do people taste things differently, what are we doing when we grow our food to enhance or change flavour, etc. "Tomatoes" was a hot topic…flavourful or flavourless? It depends on the time of year and where they're grown, of course!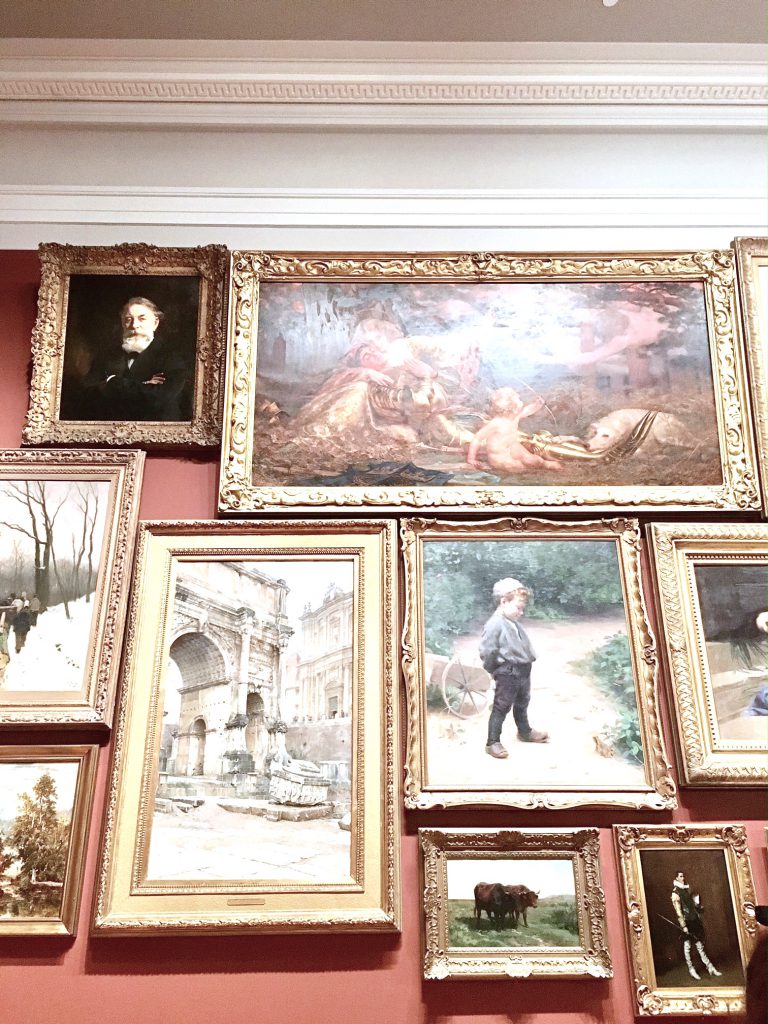 At this point in the day, attendees were invited to a reception. While I could not eat more caviar (I know, I know, but I couldn't!), I did manage to sip on a delicious bourbon cocktail! And just like the food and desserts that were served earlier in the day, the cocktails were made with much attention to detail. Loved it!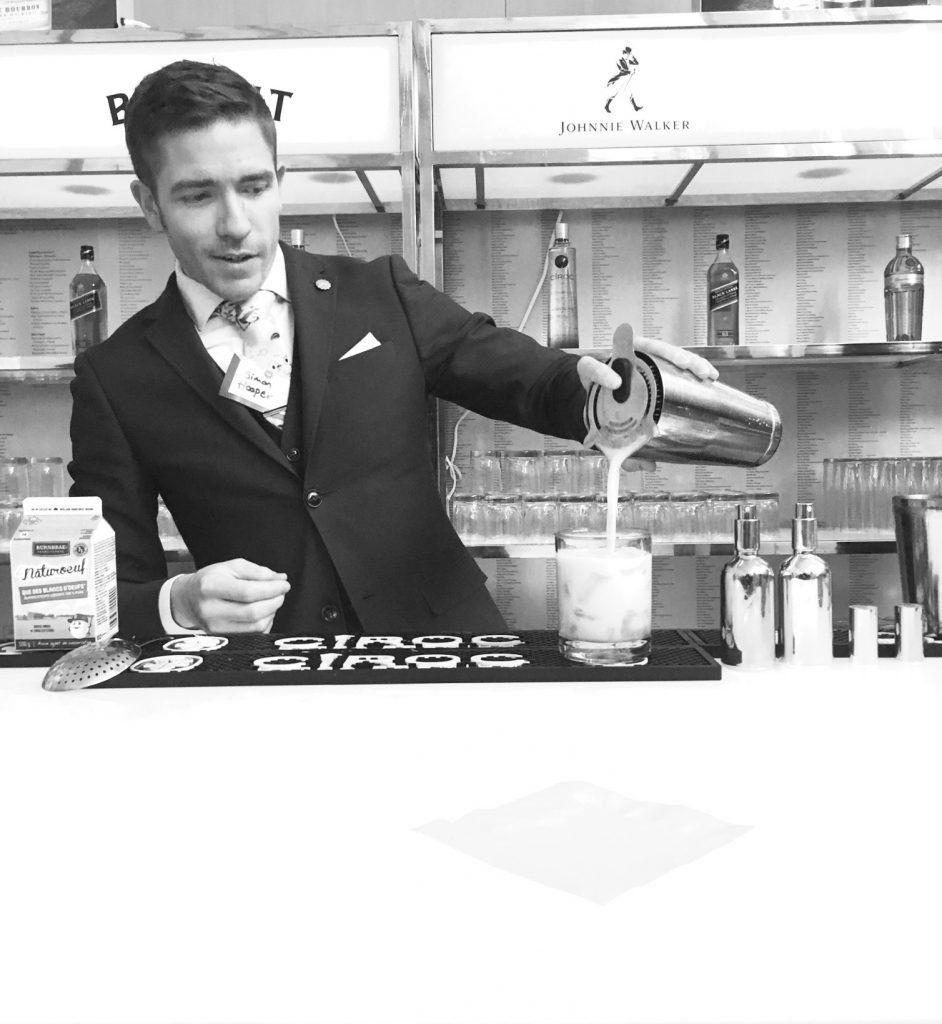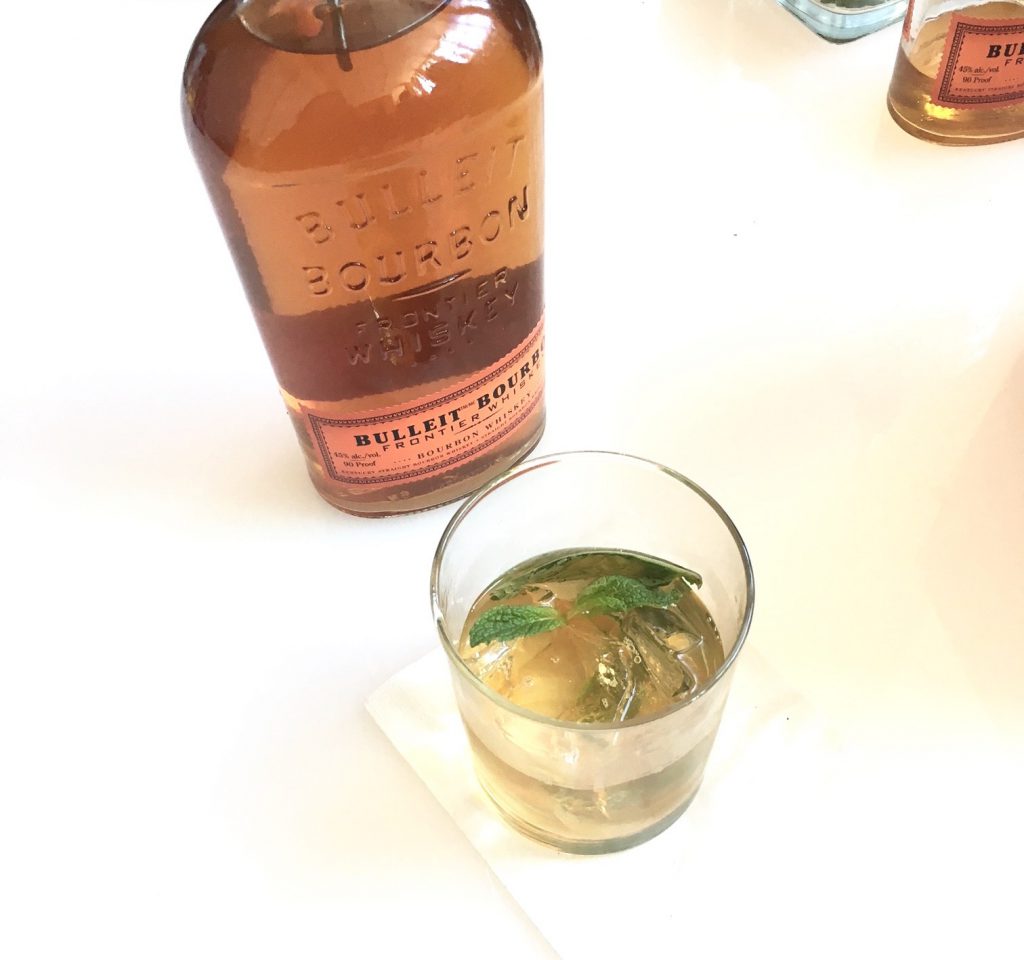 The late-afternoon sessions first consisted of a panel moderated by Matty Matheson, Viceland TV host and chef, Parts & Labour. We saw clips from Kevin Kossowan's dramatic film about food and agriculture, learned about pulses (which are dried goods like chickpeas and lentils) from Courtney Hirota from Pulse Canada, and Michael Ableman, author and organic farmer. It was a session that urged us to think about where our food is grown, where we buy it, and how we can maximize our local efforts.
Following this, we heard about the San Pellegrino Young Chef competition. Jacob Richeler of Canada's 100 Best Restaurants moderated the session with Alison Ramage (Design to Dine) and Normand LaPrise (Toqué). Could you imagine judging a food competition? That would be amazing! They should get the public (aka people like me) right on in there alongside the top chefs! Right?
To end Terroir Symposium, we attended an "Iconically Canadian" panel with Lynn Crawford, Dufflet Rosenberg, Susur Lee, and Matty Matheson. The four chefs have different personalities and culinary backgrounds, so it was interesting to hear about their perspectives on the Canadian culinary industry. While the session focused on Toronto, I know that there are many gems across Canada that add to our culinary excellence!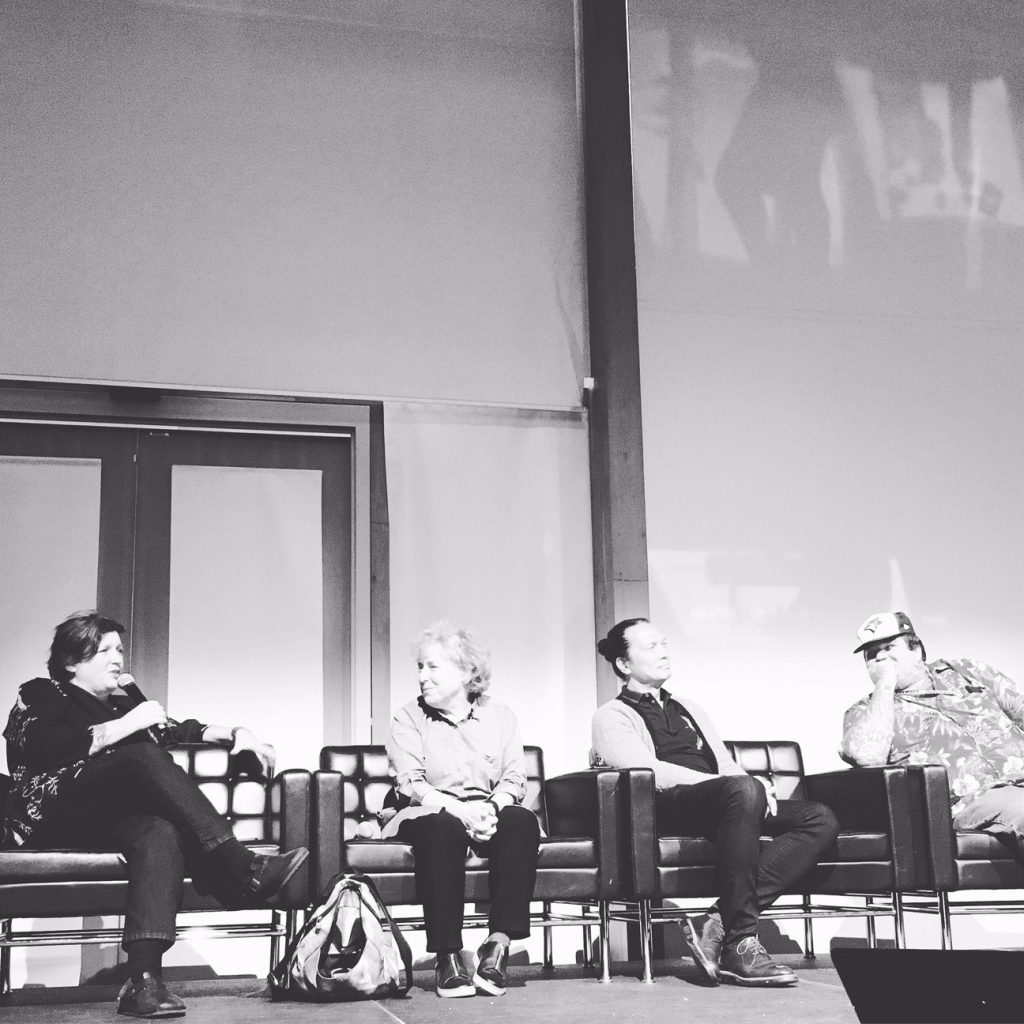 So would I attend the Terroir Symposium again? You bet I would! Food, mingling, art, and learning…these are some of my favourite things, and Terroir served them all!
All photos by Jordana.
Save
Save
Save
Save
Save
Save
Save
Save
Save