So, is that it? Summer is officially over now that Labor Day has come and gone? Say it ain't so!
How'd you spend the long weekend? Do tell. I slept, cleaned, worked, hopped around the city, brunched, hammocked*, read, BBQed, socialized, and finally turned on my air conditioning (finally). I also spent a decent amount of time browsing the web and Instagram. On one of my Instagram travels, I came across this card that made me smile: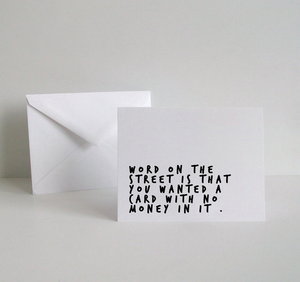 Moneyless, $4.50
Like any good blogger, I followed the link back to its owner, Skoope Home. Oh, jeez, the extended card collection has some real gems. Here are some of my favourites: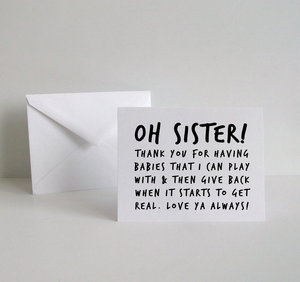 Sisterly Love, $4.50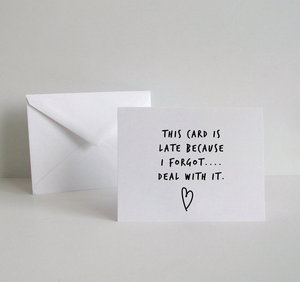 Missed It, $4.50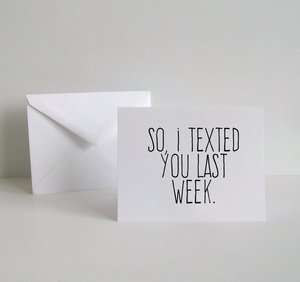 I Texted You, $4.50
I love it when conversations are taken offline and put into snail mail.
* lounging in the hammock for an extended period of time